We've heard the cries of most of the world stuck in snow storms and we are here to help! We are releasing a new product – iSpring Summer*!
The public beta for iSpring Summer is out today, April 1st.
All those of you, frozen under the feet of snow, are welcome to check out the ocean of hot capabilities.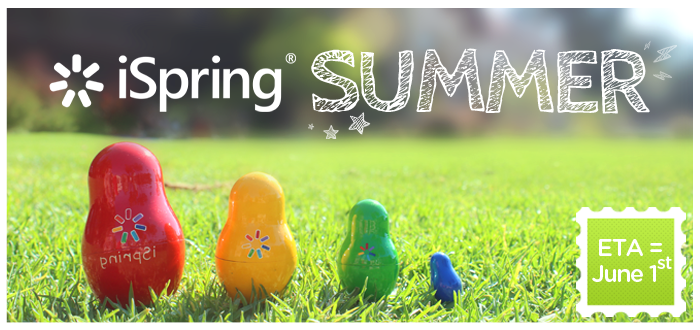 Some of the features include, but are not limited to:
Bikini mode for all characters
Early access to beach templates
Tanning editor
Ocean breeze explorer
YouTube surfboard video insert
Baywatch tech support
No credit card required
Take a vacation from winter with the new iSpring Summer!
Enjoy your 90-day fully-functional summer after its official release on June 1st.
And remember, Beta Summer than Winter! ;)
*available for Northern Hemisphere only.