You've just finished creating your presentation and are browsing through the slides. Have you ever thought the presentation might be improved somehow? We all know how hard it is to create a mind-enriching, engaging presentation. And if you wish to make your project look extraordinary, but at the same time you've been disappointed by the standardly available tools, we invite you to check out the following free PowerPoint add-ins. Hopefully these tools will help you to bewitch and persuade your audience.
1. iSpring Free – Convert Presentations to HTML5 & SCORM
iSpring Free helps you turn your PowerPoint project into a full-fledged eLearning course. You can convert it into HTML5 format to post output on the internet, or publish to SCORM 1.2 or 2004 to upload to your learning management system. After conversion, all the transitions, animations, and triggers are kept intact.
You can enhance your slides with quizzes and surveys and boost them with YouTube videos and web objects. Courses instantly adapt to any screen and play beautifully on smartphones, tablets, and laptops.
iSpring Free works with Windows 10/8/7 and PowerPoint 2007 / 2010 / 2013 / 2016 (both 32-bit and 64-bit editions).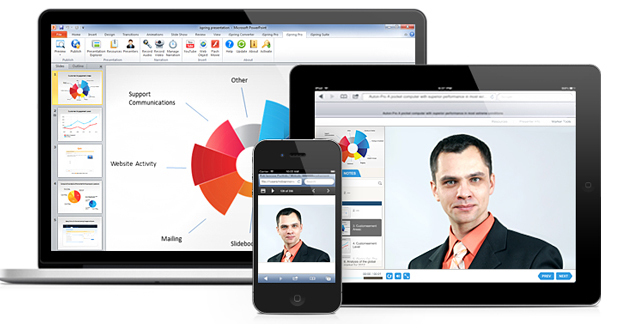 1.1. iSpring Suite 9.7 – Turn your slides into engaging eLearning courses
If you use PowerPoint for creating eLearning courses, you can make them more compelling and interactive with iSpring Suite 9.7. The toolkit allows you to turn PowerPoint presentations into supercharged interactive courses that will play perfectly on any device. Take a look at these inspiring demo presentations created with iSpring Suite.
​
Here's what you can create with iSpring Suite:
Online mobile-ready courses. Convert your presentations into interactive online courses in HTML5, SCORM, AICC, Tin Can API, and MP4 formats.
Professional video training. Create video-based courses with graphics, transitions, annotations, and visual hints, and easily edit videos right on the spot.
Quizzes and surveys. Create interactive quizzes with 14 question templates including drag-and-drop, hotspot, multiple response, and customize testing rules and design.
Conversation simulations. Train communication skills in real-life situations using branched dialog simulations with characters.
Interactions. Present content in a smart way with 14 interactive templates: Timeline, Pyramid, Media cards, Accordion, and more.
Video lectures. Synchronize an expert video with presentation slides.
Screen recordings and video editing. Quickly make and fine-tune video tutorials and how-tos.
eBooks. Turn your Word and PDF documents into interactive books with a page flipping effect in a couple of minutes.
Content library. Build courses faster with tons of ready-made characters, templates, icons, buttons, objects, and locations.
Bonus: Free mobile app. Courses and quizzes play perfectly on any iOS or Android device, even offline.
2. Power-user – Quickly Design Beautiful Presentations and Spreadsheets
Power-user is a comprehensive add-in that brings dozens of tools to boost your presentations. Get thousands of templates, icons, diagrams and maps directly in PowerPoint, as well as powerful charts such as Waterfall, Marimekko, Sankey or Gantt. You can also automate formatting tasks such as changing colors, font, charts or alignment for your entire presentation automatically. The Power-user plugin works with PowerPoint and Excel 2007 and higher.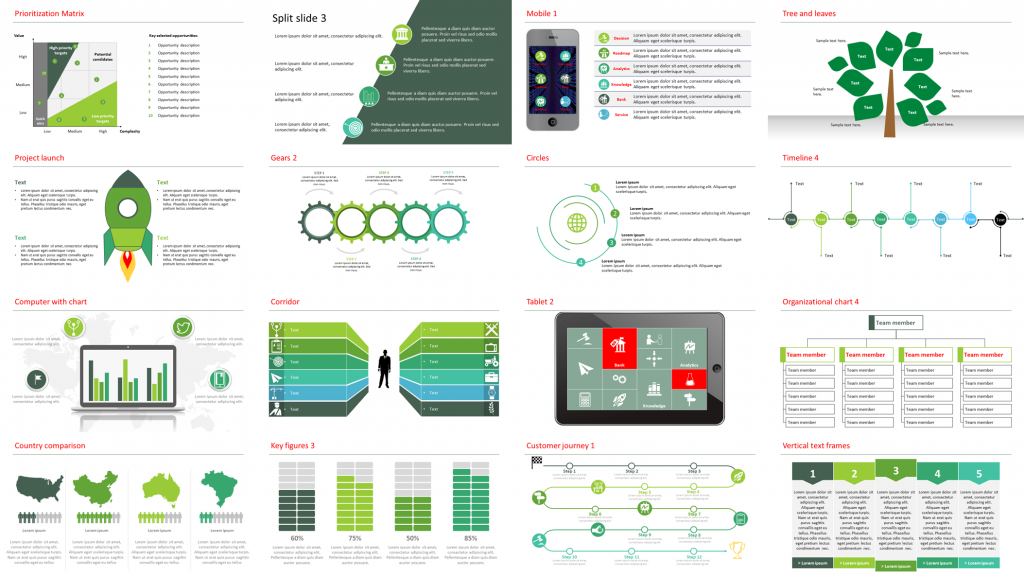 3. Office Timeline – Create Schedules, Timelines and Gantt Charts
Office Timeline lets you create professional schedules, timelines and Gantt charts for project planning or tracking purposes. This tool is perfect for knowledge workers, marketers, IT professionals, and project managers. Office Timeline works with PowerPoint 2007 and higher.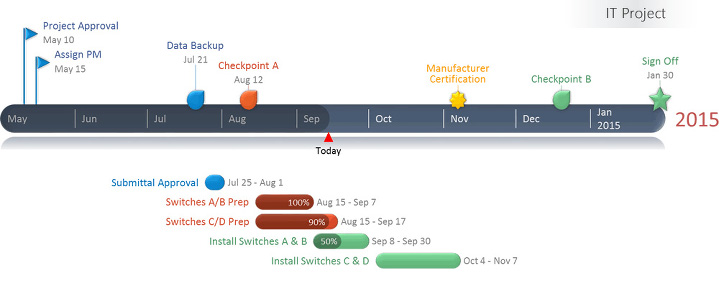 4. CAVY – Match Objects' Size, Shape and Position
CAVY provides an opportunity to swap objects' positions, to apply uniform sizes to shapes and to copy the current selected objects to all slides at the same location.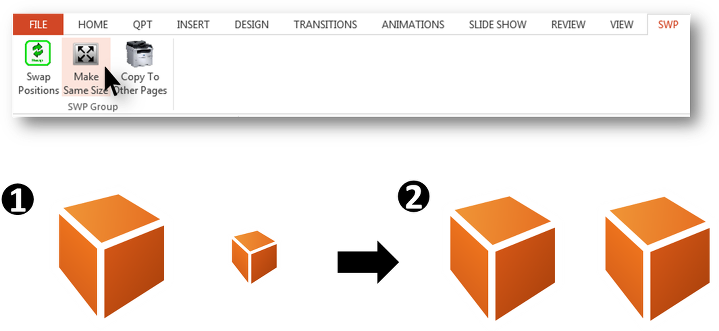 5. QR4Office – Generate a QR Code
QR4Office is a clean, quick, and easy-to-use QR generator. It allows you to create a QR code and insert it into your presentation. Add a QR Code in your e-Learning course to let participants view additional information with rich media and download reference materials. You can also use a QR Code to take a quick poll or to collect feedback. The app works in PowerPoint 2013 or later.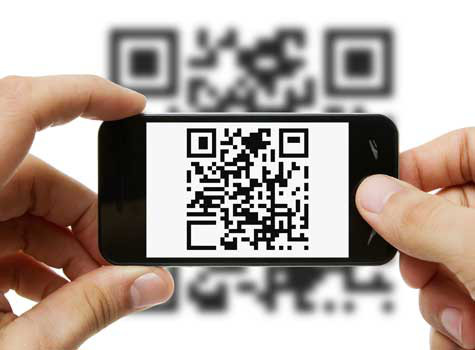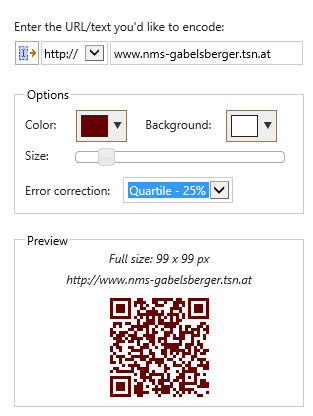 6. LiveWeb – Insert Live Webpages in Your Presentation
LiveWeb adds live webpages right inside your PowerPoint presentation and refreshes these pages in real time during a slide show. LiveWeb allows you to interact with any website as if you're using a browser. The app works with PowerPoint 97 or later.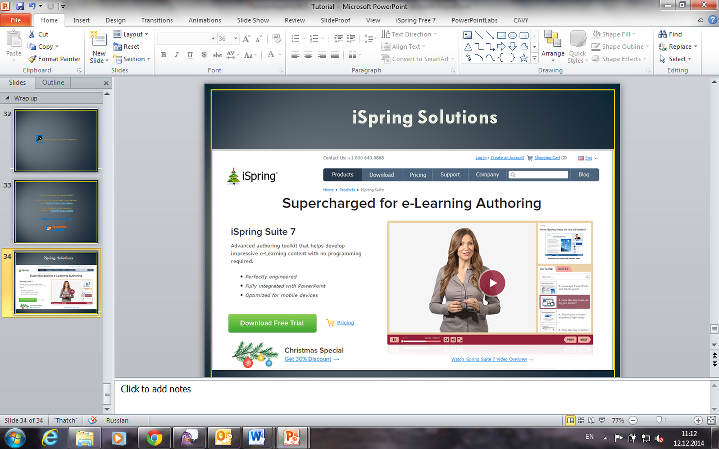 7. PowerPoint Labs – Visual Enhancements for Your Slides
PowerPoint Labs is a time-saving tool that offers several features to make your presentation more eye-catching. For example, the add-in enables you to light up a certain piece of a slide; highlight bullet points, segments of text and background; zoom a particular section of a slide; crop out a single object of an image, etc. The app works with PowerPoint 2010 and PowerPoint 2013.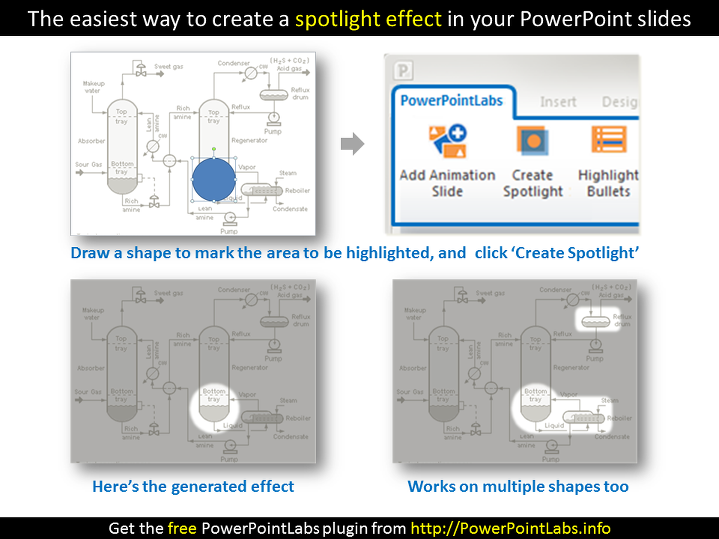 Conclusion
Each of these add-ins provides a specific value for a professional organization, large or small. Alone or together, they are a great way to enhance the look and feel of your presentation, add eye-catching effects, share your presentations on the web, and much more. PowerPoint alone has a lot of capabilities, but these tools take it higher and farther than it goes alone.
Now that you know how to get the most of using PowerPoint for content creation, share YOUR experience with us. We'll be glad to hear from you!