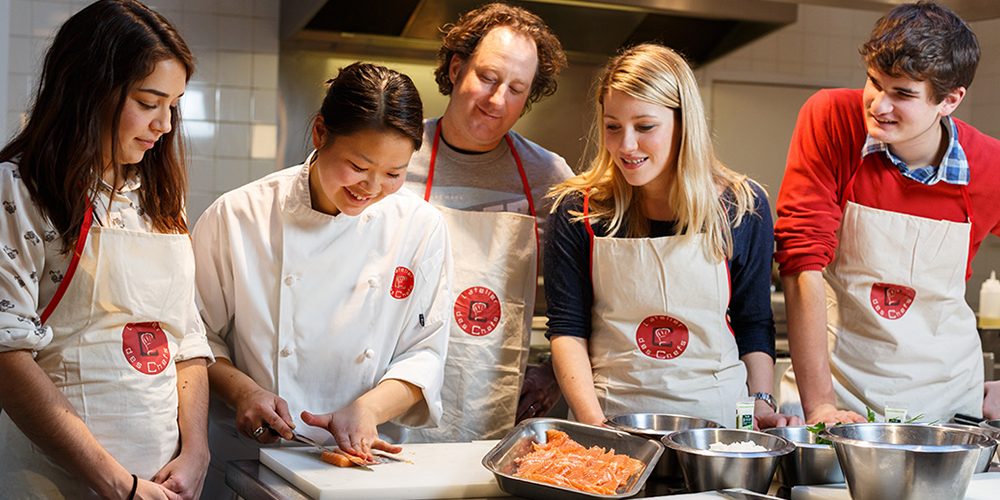 Are you planning to create an eLearning course? Perhaps you have already started and you now realize that there's more to this than you first thought! Here's what you'll learn:
where to start;
how to design online learning modules that actually succeed at knowledge transfer;
how to make a course attractive and engaging;
how to make content accessible.
This guide is a recap of a series of live webinars with Michael Sheyahshe, an eLearning expert with over two decades of experience. He provides a professional step by step approach on how to create an eLearning course — the entire development process from an initial roadmap to publishing your course.
Step 1. Quickstart: Course Design Makeready
Before even opening your authoring tool to craft a course, there's some prep work to do. You need to develop a plan, set some learning goals, and define the target audience.
Content roadmap
Gather all the information and data
Identify the key personnel including subject matter experts (SMEs).
Plan and schedule all the stages of your eLearning project.
Clarify the responsibilities for each role and define everyone's understanding of the project.
Set goals and objectives
Define the purpose of the eLearning course by answering this question: "What should a learner be able to do after finishing the training?"
After establishing the goal you'll be able to determine the structure of the online course and understand whether to focus on practical tasks or theory.
Audience
You can't develop effective course content without knowing your audience. Seek to understand your learner and make every decision based that learner's needs. Study your audience demographics. Here's some demographic metrics and characteristics you need to consider:
their average age;
the ratio of women and men in the group;
their depth of knowledge on the topic;
their level of computer skills;
devices the learners are using.
Learning platforms
Think about learning technology platforms that your audience will be best able to use easily. You'll need one to implement and measure your learning goals.
UI (interface design)
You'll also need to understand how to create content for different devices.
Think about how your material will work and look on different screens, and how the learners will experience it.
Tools
As you begin developing and planning, you may create a mind map. Mind maps are a fantastic tool to visualize how online courses might flow early on in the development process. A mind map will help you visualize what's involved in the content, how it branches out, and what you have to do with it.
A best practice is to the client to sign off on a design document defining the colors, the fonts, graphic assets, and the overall look and feel of the course.
Here is what we have accomplished so far:
Great work! But, there are still some additional things to consider before we dive into the authoring tools.
It's useful to think of assets such as photos, videos, backgrounds, audio narrations, etc. Plus, you need to confirm that the content is accessible on the devices your learners will use to view it, and reserve some time for getting bugs and issues fixed. Keep in mind that there is such a thing as the human factor, and make sure you understand your assessment questions.
To learn more about making up a content roadmap, find out what will help you to save time at the pre-development stage, and get to know what pitfalls you should avoid, read more here.
Watch the recording or skip to the article if you prefer reading.
Step 2. Organize the Work with SMEs and Stakeholders
You will need the help of SMEs, and will have to deal with stakeholders.
SMEs
A subject matter expert (SME) is the main source of information — and the main generator of ideas for the eLearning course developer.
A stakeholder is any independent party that has an interest or concern in what you're doing.
For example, if you develop sales training courses for new medical device sales professionals, you will often collaborate with the VP of Sales, medical directors, HR directors, and others. What you have to do is collect their customer requirements for the content, define and communicate what the learning goals are, and then manage the stakeholders' expectations.
Your REAL role
You may often find yourself not only developing the content, but managing the entire project. In fact, no matter what your role on the course development team is — the mission will be best served if you:
Keeping a learner-centric approaching when creating content also helps your SMEs and stakeholders stay aligned, and helps the team understand why instructional design decisions are made.
When working with SMEs or other people who help you produce content, your job — in the simplest terms, is to distill the message into a broad concept and succinctly present it on a screen. You're a movie producer/director in a digital classroom! To learn more about SMEs, stakeholders and roles you should fit, read more here.
Remember – if you prefer watching videos –
Step 3. Write a Script
The script of a course is your statement of work. You can learn from it what eLearning modules the course consists of, what happens on each slide, whether it contains animation, knowledge checks, simulations, or video. You can't create an effective online course without a well-developed, scenario-based script.
On-screen text
One of the important things to include in the scenario is on-screen text. When you create things for the screen, you need to provide information in a concise manner and clearly communicate your thoughts to the learner. Headlines and subheads on graphics and videos provide important context, and are a powerful way to augment voiceovers and highlight key topics.
Another idea is to use chunking. Its basic function is taking a lot of content and compressing it down to bite-sized chunks, something that's easy to consume for the learners. Many learning strategists also refer to this as "microlearning". It is not uncommon for entire courses to assembled from "chunked" components; each of which could be a 2-4 minute stand-alone mini-course itself!
Narration script
When working with narration scripts, your aim is to keep the script lean. Less is more.
Hot Tip:
If you ever have a problem convincing experts of the need to write a script for your audio, just record them on the go and let them listen to the playback!
To learn more about how to make an on-screen text and a narration script, read on.
Watch a recording if you prefer video.
Useful links
7 eLearning Script Writing Tips To Perfect Your eLearning Course Narrative
8 Tips To Develop Interesting Online Training Characters For Corporate eLearning
Step 4. Record Audio and Video
To make an eLearning course even more appealing for the learners, you can use audio or video narrations. It helps learners get to the bottom of things and miss nothing important. Plus, it helps your course be more effective for audience members with more visual or auditory learning styles.
Audio
To record audio, you may invite a professional voiceover artist or do it yourself.
You can import or record audio with iSpring Suite, the fully-stocked eLearning authoring toolkit for PowerPoint.
The built-in audio editor allows you to trim audio on the front and back end, synchronize timings with the audio slide by slide, adjust volume and remove noise, and even silence a whole section — or just remove errant "ums" and "ahhs".
Video
iSpring also allows you to import or record a video.
The built-in video editor allows you to remove background noise, trim some parts, adjust the volume, and sync it with slides, etc.
Video can also be added using PowerPoint animations and transitions that can make entire vignettes or engaging visual interactions and sync them with your narration.
With iSpring, you can make a complete online video course or just add audio and video in specific places throughout your course. For example: add a video to explain an incorrect answer inside each question of a quiz, or on only certain slides. Video is also used effectively with branching based on answers to question or other selection made by the learner.
To get detailed guidance on how to record and edit an audio or a video with the help of iSpring, read more here.
You can also watch the webinar recording.
Useful links
10 Best Screen Recording Software for Windows – Free and Paid
Guide to Selecting the Best Voice Over Microphone
Three Ways to Insert a YouTube Video into a PowerPoint Presentation
How to Record a High-Quality Audio Narration at Your Workplace
Step 5. Create Quizzes
Quizzes and tests are still primary tools for checking knowledge in eLearning. To support and augment learning and also create greater engagement, assessments should be integrated properly into your course. They also need to be relevant and semantically and grammatically correct. Many of the best instructional designers develop questions before the rest of the learning content, then build the content to answer those questions!.
You can create quizzes with iSpring QuizMaker. It has 14 question types for comprehensive knowledge assessment and learner engagement, including Multiple Choice, Matching, True/False, Hotspot, Fill in the blanks and Drag and Drop.
Enhancing quizzes
To make your quizzes even more fun and interactive, you can use enhancements.
The first one is branching.
Branching creates a non-linear scenario in your quiz which leads to the next question depending on the learner's answer. For example, they might get it wrong and need some more information, or maybe you want to give them specific feedback if they got some of it right.
In iSpring, you can enhance a quiz with audio and video. A wrong answer immediately supported by an explanation of the correct answer can be very powerful in terms of learning effectiveness. It's easy to add video/audio to the questions themselves; to the answers; in the feedback; or you can incorporate the assets into a branching scenario with info slides.
Here is how it works in iSpring:
You can also fine-tune the look and feel of the quiz, just like designing slides in PowerPoint. It's easy to add video/audio to the questions themselves; to the answers; in the feedback; or you can incorporate the assets into a branching scenario with info slides.
After the quiz is ready, you can easily share it with your peers, colleagues, or other stakeholders to get feedback.
To learn more about making quizzes, read on or watch the video.
Useful links
How to Make a Quiz in PowerPoint
Case Study: Dynamic Quizzes Make Classroom Learning Fun
Top 7 Test Makers for Teachers and eLearning Developers
Step 6. Add Some Interactivity
One of the most effective ways to engage people in the learning process is to use branching. Depending on what you'd like to do, you could forward learners to different slides, different quizzes, or to a whole new section if the learner needs to review the information.
You can also allow learners to self-select what they need to consume in order to complete certain tasks. This is called JIT (Just-In-Time) learning. It is a great way to make knowledge transfer even more effective, as learner tends to immediately apply what they have learned in a real-life setting.
Branched dialogue simulation
With the help of iSpring TalkMaster, you can make a branched conversation simulation. A dialogue simulation is an interactive exercise that imitates a conversation with a person: a customer, a subordinate, or a colleague. It helps to develop communication skills and to practice things like overcoming objections before a salesperson is face-to-face with a customer.
Here you can see a car sale dialogue created with iSpring TalkMaster.
Creating branching with iSpring
A dialogue simulation in iSpring TalkMaster consists of linked scenes arranged in a tree structure. The learners go through scenes depending on their reply choices.
You can start by adding a background. The gallery contains more than 60 various locations: office, showroom, library, reception area, and many more.
Then add a character and set their emotions. iSpring TalkMaster provides you with a set of character photos to model dialogues in different contexts: business, medicine, manufacturing, and more.
When you have an image of a character, you can begin entering the text that this character will be speaking and different replies. Each of the replies can lead to different outcomes.
3 ways to enhance your content
There are several ways to make a conversation simulation look more visually appealing, and add nuances to best convey meaning and importance.
Sign up for the iSpring Content Library. It's a great resource with ready-made characters, backgrounds, images, items, icons, buttons, and more.
Use the iSpring content library interface to add additional information in the areas marked in the image below. You can add an image, select a scene color, change the character's speech, change the character's emotion, and add several replies and messages from within this TalkMaster dialogue box.
You can also push the interactivity a little further by using different web objects, assets, and external Javascript libraries. For example, BabylonJS allows you to see 3d objects or interact with 3d objects through the use of WebGL.
Finding the right balance of visual appeal and interactivity, you can create a lasting impression on your learners, and make the learning experience more memorable, and therefore more effective. Read more here.
If you prefer watching a video, we have a recording for you.
Useful links
How to Create Conversation Simulations with iSpring
Black Belt In Negotiations: How to Improve Your Employees' Skills with Dialogue Simulations
Step 7. Apply UI/UX Best Practices
Even if the content is useful and interesting, the online course won't attract the learners if it looks sloppy and pale. Relax, there's good news too. You don't have to be a professional designer to create nice eLearning modules. But you should be familiar with the notions of UI and UX.
UI, or user interface design, involves graphic design, but it's not correct to consider it as just graphic design. It's an e-course developer's goal to think about how these graphical things need to be integrated within the learning process. To succeed with UI, you need to know your learners and their behavior: who uses it, how they use it, and what they're going to see and do on screen.
In contrast to UI, UX, or user experience design, is more focused on functions: how does something do something on a screen? What do users feel? What is their experience?
To make a good-looking course, you should learn how to work with fonts and typographies, which templates to choose and which interactions to add.
iSpring allows you to use triggers, animations, hyperlinks, and branching. All these interactions help to attract learners' attention and engage them even more. You can also find templates, icons, and objects in the iSpring Content Library.
To learn more about the principles of visual design and find out how to make an eLearning course even more appealing for learners, read on or watch the video.
Useful links
UX Crash Course: 31 Fundamentals
The Difference Between UX and UI Design – A Layman's Guide
A Non-Designers Guide to Typefaces and Layout
Step 8. Ensure Effectiveness, Viability, and Accessibility
The content must be consumable, perceivable, and operable in general, and adapted for those who are visually or hearing impaired. There are two standards of accessibility to consider: Section 508 and WCAG 2.0 (Web Content Accessibility Guidelines).
PPT accessibility
It's very convenient to prepare slides for your courses in PPT, since Microsoft itself offers ways to make your PowerPoint accessible for stakeholders, SMEs, or learners that may have additional challenges with consuming the learning you create.
To check accessibility automatically, you can use the Accessibility checker built into PowerPoint.
Video accessibility
With regard to video, there are accessibility features that make video available for people who need a transcript of spoken text. They include closed and open captions, subtitles, and descriptions. There are also non-speech elements which are important for representation of a concept.
To make a video more accessible you can use the iSpring Web Object feature.
Mobile readiness
Before publishing the content, you should also test it on each device type to understand what your learners are going to experience. As far as mobile readiness is concerned, the best option is to think about how extensive the content you're providing is, and how it may be affected if it's compressed to the level that learners can consume via a mobile device.
To make sure your file size in iSpring is optimized, сheck the iSpring Publish settings on the Quality tab. You can choose presets that adjust files for various levels of image, audio and video compression.
For additional guidance on how to boost PPT and audio/video files' accessibility and steaming speed, read more here.
We also have a recording for you.
Step 9. Publish Your Content
Now that you've planned, designed, and developed your eLearning content, it's time to pull it all together by publishing your course.
iSpring allows you to publish content in several ways: to My Computer, to iSpring Learn, to other LMSs, to iSpring Cloud, and to YouTube.
You can save courses in HTML5 or video format.
Choose HTML5 if you want to make the course accessible for viewing in a browser and on any device (computer, laptop, smartphone, or tablet). Choose video if you want to convert a presentation into a video lecture in MP4 format.
To get detailed instructions on how to publish the content to Web, LMS or iSpring Cloud, read more here. You also can watch a webinar recording.
Once your courses are ready, you can sell them online using the Flora platform for online course hosting. With Flora, you can display all your courses on an online marketplace where your clients can immediately purchase them. Flora supports various content formats: MP4, HTML5, SCORM, and many others.
Useful links
Top 10 PowerPoint to Video Converters
How to Email a PowerPoint Presentation or eLearning Course
Summary
Following Michael Sheyahshe's recommendations, you'll be able to create an awesome eLearning course or assessment. To get a summary of the whole series, read more here.
Or, check out the video –
That's it. We hope these basic instructional design processes and guidelines help you develop better, more engaging, and more effective e-courses!
If you still haven't had a chance to check how easy and fast it is to build learning content with iSpring Suite, get a free 14-day trial and try out all its features for nothing.
About the Expert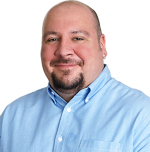 Michael Sheyahshe is an Artist, Author, Developer, and Technologist at alterNative Media. He has almost 2 decades of experience in the design and development of interactive media, tools, simulations, and games for federal, state, and corporate entities, utilizing various eLearning methodologies.
Specialties: Serious games, 3d modeling, 2d, design, layout, illustration, simulation, instructional design, augmented reality, sketch, and much more.
Michael has already presented several useful webinars with us. You can watch the recordings here:
We'll be happy to see you at the webinars! If you have any questions, just drop a line to our community manager Polina Ionina, and she'll be happy to help you.