March 1, 2017
Build your courses like legos with the new iSpring Suite
Today, we are introducing iSpring Suite 8.7, the brand new version of iSpring's e-Learning authoring toolkit. We are most excited to announce the next step in our efforts to help educators build e-Learning content more efficiently: two completely new tools for fast course design and development.
These tools introduce new, easier ways to build courses. The first one is to simply convert your existing office documents into e-coursebooks, and the second one is to build courses from ready-made blocks just like a house from lego bricks.
Let's dive in and see what makes the new release of iSpring Suite so useful and capable.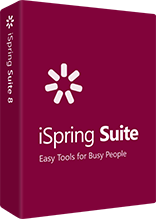 Fully-stocked eLearning authoring toolkit for PowerPoint. No training required to start!
New tools to speed up course creation
Built-in e-Learning assets
iSpring Suite 8.7 features a broad and compelling set of ready-to-use assets: course templates, characters, backgrounds, graphic objects, icons, buttons, and controls.
The course templates are real time-savers. You don't have to reinvent the wheel every time you build a course: instead, you can use a template as a starting point. Each iSpring template is developed by e-Learning pros and includes all the components which are essential for an efficient and comprehensive course. Plus, the templates' cohesive design ensures that your entire course has a neat and consistent appearance.
And with cutout characters, you can create a lesson presented by a virtual teacher, or simulate a conversation with an irate customer, or use ready-made dialogue templates to train and motivate staff.
A basic set of e-Learning assets is already included in your iSpring Suite. You can subscribe to the iSpring Content Library to enjoy the full collection.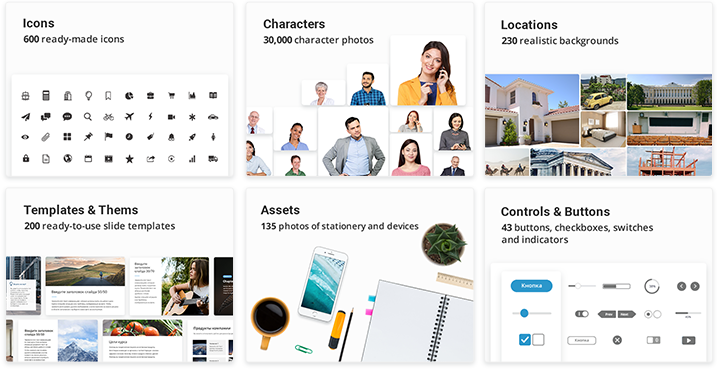 E-courses in a snap with iSpring Flip
You can turn ordinary documents, files, lecture summaries and manuals into e-Learning courses in just two clicks. This is what the brand new iSpring Flip tool does. Just select a source – it can be any Word, PDF, or PowerPoint file – and iSpring Flip converts it into an interactive e-book with animated flipping pages.
We're introducing this feature because we know that universities, schools and businesses have loads of Word and PDF files which are sent and resent, or shared on corporate networks. The advantage of having them transformed into the new format is that e-books:
are published in HTML5, and can be read on-the-go on any mobile and desktop device;
support e-Learning specifications: SCORM, AICC, cmi5, and xAPI (Tin Can). That means you can upload e-books to an LMS, and track readers' progress literally page by page.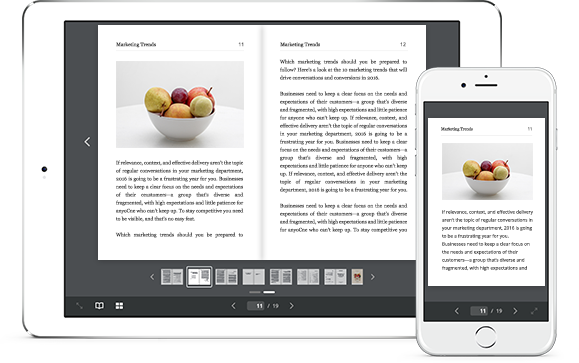 Note: Please consider that iSpring Flip is an extra tool available to all iSpring Suite 8.7 customers, and it has to be downloaded and installed separately.
Advanced support for animations and triggers
We at iSpring have always been positively fanatical about supporting all the tiny tricky options of PowerPoint. iSpring Suite 8.7 handles effects exactly like PowerPoint itself and saves the state of animations and triggers so they don't roll back to their initial state when a viewer revisits a slide. It allows you to create intricately animated presentations, quizzes and Jeopardy-style games.
New options to assess learners flexibly and precisely
Cumulative scoring in dialogue simulations
With the updated iSpring TalkMaster, you can assign points for each reply choice. As learners go through a dialogue, they collect points on each scene, or get penalties on incorrect replies, and the cumulative final score reveals the level of their performance.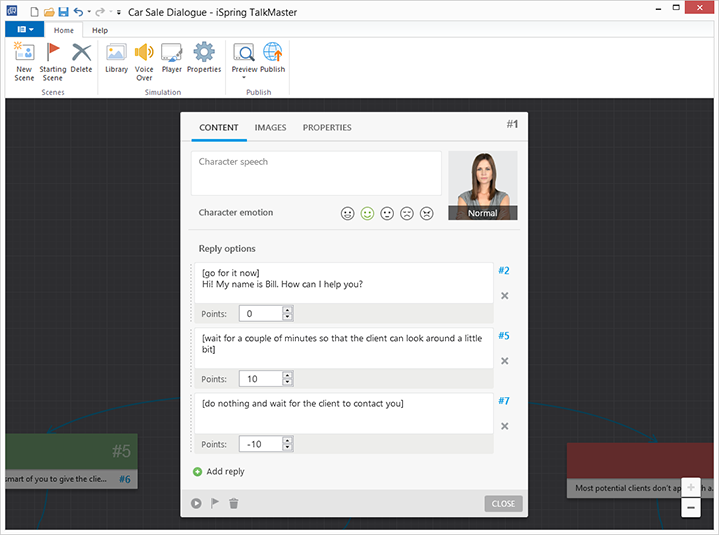 Quiz scoring by question groups
You can now rate multiple subjects in a single quiz! If you split quiz questions into groups according to their topics or level of complexity, you can score each group separately. This new scoring option makes it easier to identify learners' strengths and weaknesses.