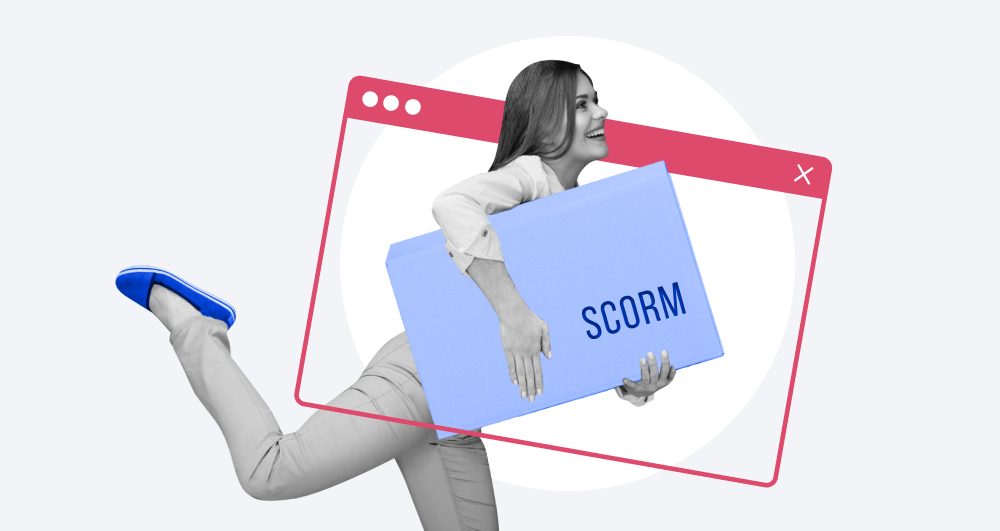 Read on to learn how to turn a PowerPoint presentation into an eLearning course, convert the course to a SCORM file, and upload it to your Learning Management System (LMS) in three simple steps. We will also show you how to make your content more engaging.
Step 1. Create a course in PowerPoint
It only takes two "ingredients" to create a SCORM course: a PowerPoint presentation and a free trial of iSpring Suite, an eLearning authoring toolkit.
Armed with these instruments, you can not only create a SCORM file that is compatible with your LMS but also turn your usual PowerPoint slides into real eLearning, significantly increasing your learners' engagement and knowledge retention level. Here are the simple steps to follow:
1. Install a fully functional 14-day trial version of iSpring Suite.
2. Use PowerPoint to create or edit a presentation as you usually would.
3. You might want to make your presentation more captivating by adding some interactivities. To do this, simply insert an empty slide and select an interactive element you want to use on the iSpring Suite ribbon:
Interaction
Quiz
Dialog simulation
Screen recording
Video and audio narrations created right in a built-in video and audio editor
YouTube Videos
Web objects and more.
Useful links:
Step 2. Convert a course to SCORM
When your presentation is ready, it is time to convert it to a SCORM file:
1. Click Publish on the iSpring Suite ribbon.
2. In the Publish presentation window, select the LMS tab on the left.
3. Here you can enter your project name and select a folder to save the SCORM package in. You can stick to the output options set up by default or customize them to your needs.
4. In the LMS Profile drop-down list, choose the format your LMS supports: SCORM 1.2 or SCORM 2004.
5. By clicking the Customize button next to the drop-down list, you can set up different parameters to evaluate learners' progress and completion: lesson duration, passing score, a minimum number of slides a student must view to complete the course, and more.
To dive deeper into the variety of iSpring Suite's publishing settings, watch this video tutorial:
6. When everything is set up, hit Publish to convert your course into a SCORM package.
Step 3. Upload SCORM course to your LMS
Courses created in iSpring Suite are compatible with any LMS that supports SCORM. iSpring's engineers have manually tested over 160 leading LMSs to make sure they perfectly display, manage, and track courses created with iSpring Suite.
As soon as you click the Publish button, your SCORM content is ready and saved as a ZIP file. Now you can upload it to your LMS or send it to your colleagues via email or a file-sharing service.
Useful links: