December 3, 2022
Microlearning 101: Using a Little Learning to Grow Big Skills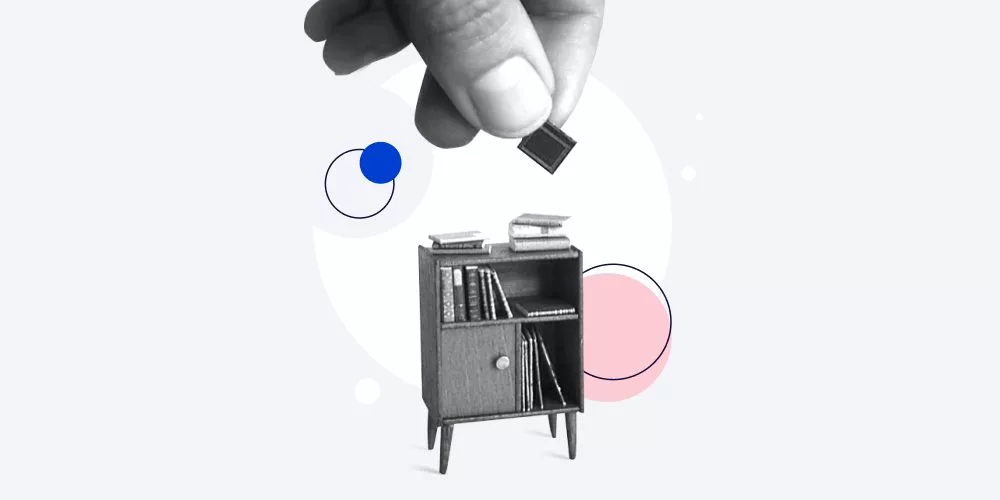 Why do mirrors flip horizontally, but not vertically? How do touchscreens work? Where do math symbols come from? You can find the answers to these questions from short video lessons that last no longer than 5 minutes on the TED-Ed website. And that's what microlearning is.
Of course, it's not only about fun facts, and TED is just an example of presenting ideas in small bite-sized units. Data from Statistic Brain shows that in the year 2000, the human attention span was 12 seconds. In 2015, our attention span had reduced to just 8.25 seconds. No wonder microlearning is looked to with the hope of creating effective learning.
What Is Microlearning?
Microlearning is a skill-based approach to learning that delivers information in small, highly focused chunks. It is the ideal way to find quick answers to specific problems. To get a quick overview of the process, watch the video tutorial below.
There are lots of myths about microlearning, and misconceptions surrounding this topic, but here's what is definitely special about a microlearning module:
Length: As the name implies, microlearning is fast. A typical module can be completed in about five minutes. However, there are no hard-and-fast rules about its length, as learning strategy expert Shannon Tipton of Learning Rebels LLC explains:
"There are no time frames for microlearning. There is no magic time number. It is all about need and context. You want to create a "How-to" screencast, is 7 minutes long enough, is 5 minutes? It depends. Keep this in mind: "As long as necessary and as short as possible."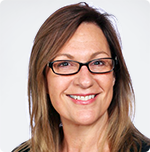 Focus: Each module provides a focused answer to a single problem or question.
Variety: Microlearning content types include video tutorials, audio podcasts, presentations, interactions, games, scenarios, assessments, text-based job aids, and short online lessons.
Mobile-friendly: Content is meant to be accessed at the point of need, which makes it a perfect solution for mobile learning.
All in all, there are two main differences between microlearning and traditional learning. First, microlearning doesn't include a lot of context or details, because it is not generally used to teach people basic knowledge.
Second, microlearning assumes that each learner is self-motivated enough to seek out and complete the learning they need. This may sound simple, but it often is not. Completing even the shortest lesson can present a challenge if it covers knowledge or topics that are beyond the learner's current skill set.
Learners who have a basic level of expertise, who can identify their knowledge gaps, and who are comfortable learning with technology will gain the most from microlearning.
The Benefits of Microlearning
Is microlearning popular because it works, or does it work well because it's popular? The answer might be a little of both.
Millennial and Generation Z learners – the "digital natives" of today's workforce – tend to prefer learning that is customized to their needs, informal in style, and available on demand. Microlearning meets all of these requirements and more:
A study in the Journal of Applied Psychology found that microlearning was 17% more efficient in transferring knowledge than typical classroom training. Researchers found that information delivered in short, focused chunks was easier to comprehend and recall than the same learning delivered in a longer, more comprehensive format.
Learners also tend to engage with microlearning more often, which increases learning retention. Performing learning activities over time helps transfer knowledge into our long-term memory.
Organizations have found that making learning available at the point of need is a seamless way to blend learning into the regular flow of work activities. This helps to support a culture of learning and increases overall productivity.
Learning and development professionals have embraced microlearning as a way to create and manage easily consumable content that appeals to trainees. Senior leadership favors microlearning as a satisfactory way to create cost-effective learning.
Also read: 7 Benefits of Microlearning You Need to Know
The Disadvantages of Microlearning
For all its benefits, microlearning is not the answer to every learning need. It cannot be used to deliver broad, foundational knowledge on any topic, because, by definition, it focuses on solving one problem or answering one question at a time. Microlearning is also not a good way to learn analytical skills or explore cause-and-effect relationships, as these activities typically require time for both planning and reflection. It's also important to consider that on-demand microlearning is a great learning amenity, but that same microlearning is useless if it's not found right at the point of need.
A common misconception is that any course can be transformed into microlearning just by chopping it up into smaller pieces. This is incorrect; what you've really done is to chunk the content. Chunking can be a good way to organize information into small, easily understood learning nuggets. The chunked content must be combined with the rest of the learning content to create a complete course. However, microlearning isn't just sliced and diced content. It's a strategy where independent learning units work for a single purpose and are part of the total learning picture.
Principles and Applications of Microlearning
The three basic principles of microlearning are: 
Less is more
Deliver in small segments 
Stimulate and engage the learner
It might appear that microlearning is something fast, easy, and fun. That's probably correct, but it doesn't mean that it can be developed quickly and easily on the fly! It's still a course and should be planned, designed, and developed to align with your overall learning strategy.
"A big mistake in microlearning is developing without a plan. A strategic plan for use and management is important. You must plan for versioning, hosting and management. Who is going to review the content before it is sent to the masses? Is the content going to be subject matter expert-generated or user-generated with SME approval? Microlearning might be small but it needs a plan."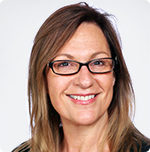 Corporations often use microlearning to deliver training on how to follow a process, perform a task, or use specific tools or technologies. How-to lessons can be delivered as various pieces of content: video tutorials, screencasts, audio podcasts, or downloadable job aids.
Microlearning is also often used to refresh skills and reinforce knowledge in the workplace. These types of learning boosts are often created as simulations, interactions, video tutorials, or short scenarios.
The chart below provides a comprehensive picture of how microlearning can be used to deliver a variety of corporate training solutions.
Examples of microlearning solutions for various training scenarios
Learning need
Microlearning solutions
New employee onboarding

Introductory and welcome videos

Timeline interaction showing the history of the company

FAQ for new hires

Compliance training

Informational video

Scenario-based activity

Assessment activity in game format

Software training

Scenario-based activity

Screencast

How-to digital job aid

Soft skills training

Audio podcast

Informational video

Branching scenario with personalized outcomes

Process-based interaction

Sales training

Branching scenario with varied outcomes

Product tutorial
Microlearning Examples
High-quality microlearning engages the learner from start to finish. Here are some of the best microlearning examples that will help you visualize what this is all about:
As you can see from the microlearning samples above, there may be different kinds of activities, but this time we'll focus on interactive modules that you can create on your own with specific microlearning software. For example, it's fast and easy to do so with the iSpring Suite authoring toolkit. It allows you to build eLearning courses with quizzes, video tutorials, and role-plays. It also offers an array of templates to create engaging microcourses in minutes. You just need to add texts and images to the template and you're ready to go!
Let's look at some examples of microlearning training modules you can create with iSpring Suite:
Soft skills training
Call center professionals "own" every aspect of the customer service experience. A microlearning module is the perfect way to showcase an organization's five-step process for dealing with angry customers.
Take a look at this informational customer service scenario: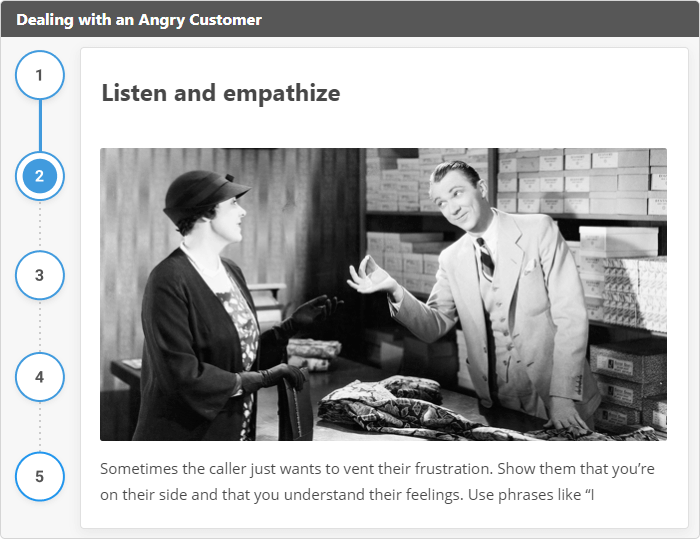 Sales/product knowledge training
Learning and recalling product details can be a challenge for both new and experienced salespersons. An interactive tutorial explaining the components and technical capabilities of a product is a quick way to learn (or review) essential merchandise details.
Here's an example of microlearning designed to support product training: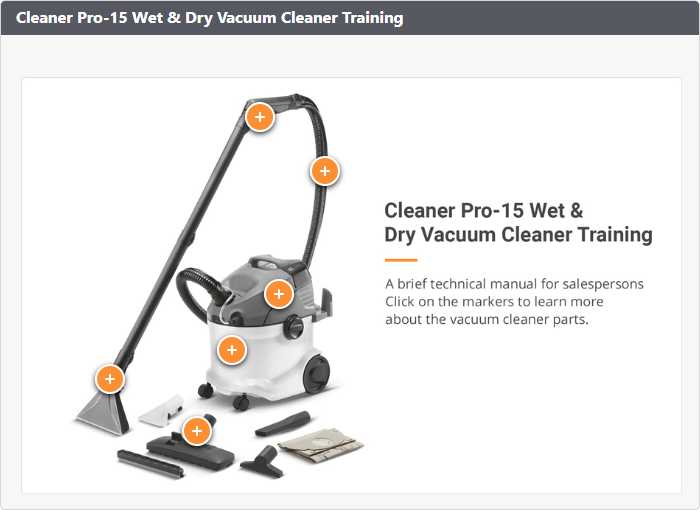 Also read: Product Knowledge Training 101: The Whys, Whats, and How-tos
New hire orientation/training
The first few days on a new job often bring both excitement and confusion. An organization can use microlearning to help new hires overcome at least some of the challenges they face when entering the company. A microcourse can guide them around the facility, provide quick answers to many commonly asked questions, and recount their company's history, from the launch date up to the current day.
This microlearning sample is an interactive office tour designed for new hires: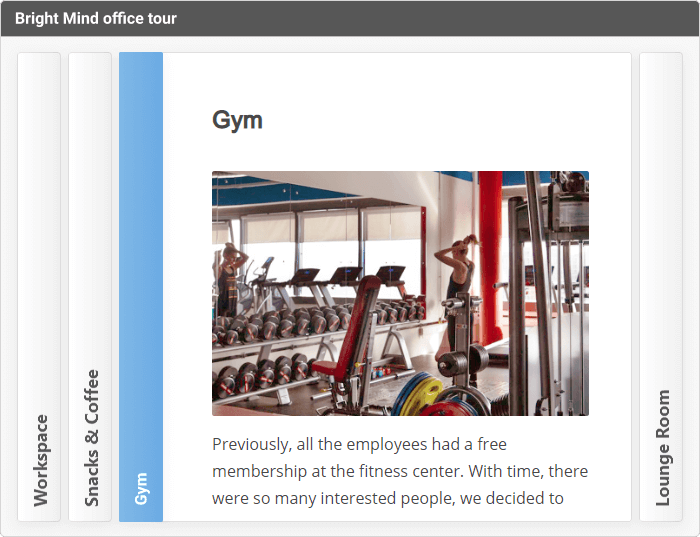 A FAQ is a great way to use microlearning to provide one-click access to your most commonly asked HR questions.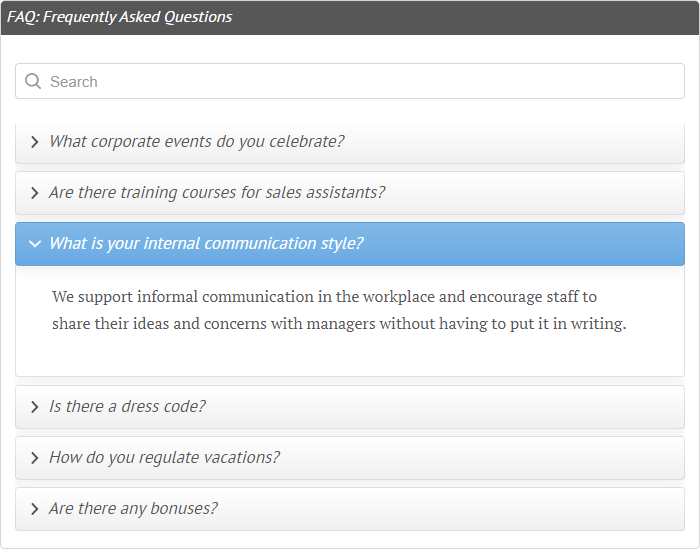 A timeline can show how a company grew from an idea to a major retail clothing brand.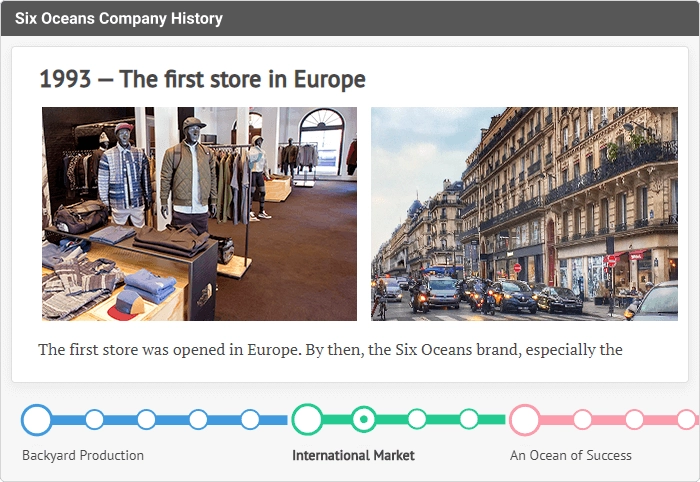 Skills refresh
If a team member is not always performing up to speed, a well-crafted quiz can often pinpoint the area of weakness they need to work on.
iSpring Suite offers ready-to-go question templates with a variety of question types, including matching, sequencing, and drag-and-drop. Just select your question type and add text and graphics right into the template. Randomize questions and answers and use branching scenarios and feedback slides to create a truly challenging and cheat-proof quiz.
See how a microlearning quiz can help you identify a specific learning need and improve employee performance: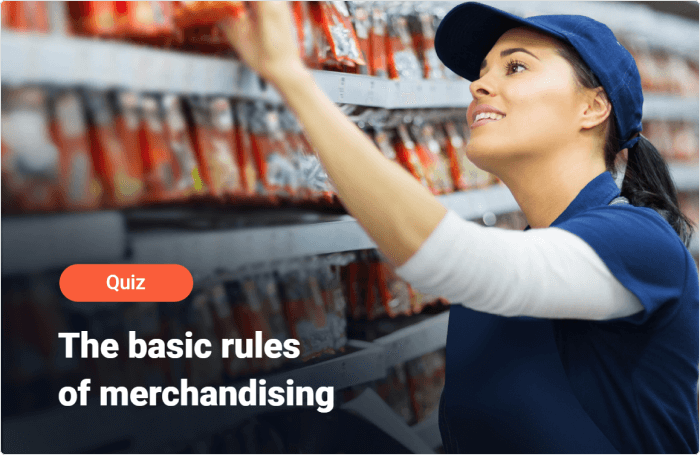 Customer service training
You can use microlearning to give new employees a feel for the customer service experience before they work directly with customers. Select a background and character from the iSpring Content Library, then add your text and voiceover (if desired). Offer a choice of answers to questions and include branching to guide learners each step of the way. A feedback icon lets the learner know if they're on or off track at each step of the simulation.
Here's how a microlearning role-play delivers impactful learning: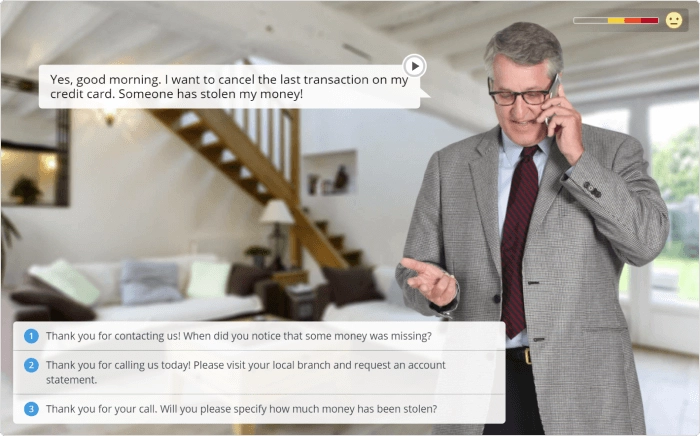 Software training
The easiest and most widespread way to train employees on how to use software is with short video tutorials. However, if you want to provide them with some additional tips on applying the tool, you can do this with a digital flipbook. For example, a flipbook that can be shared and viewed online is the perfect microlearning resource to help users take their PowerPoint design skills to the next level.
If you have ready-made Word or PDF manuals or job aids, you can convert them into e-books that have a pageflip effect with just a couple of clicks. See what this book looks like: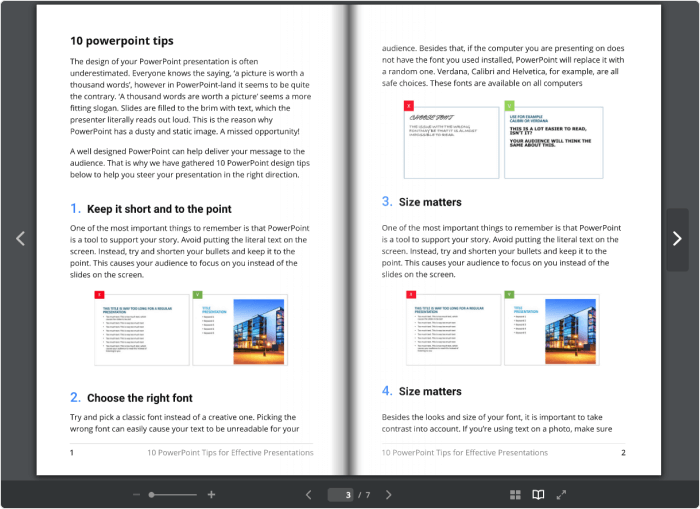 Adaptive microcourses
The iSpring Suite Max package has an online counterpart. It comes with an online space where users can store their courses, collect feedback from stakeholders, and collaborate on the content with other authors. It also features a web-based authoring tool that allows you to build adaptive courses right in your browser. 
The course creation process is extremely simple and feels like you're writing a post on social media. You can just copy text from a file, paste it in, and enhance it with images, videos from YouTube and Vimeo, or even embed interactive content from other websites. You can also add quizzes to your course to help learners retain the new information better. This is a great practice if you're working under tight deadlines and need to have content ready right away. 
Check out an example of what a microlearning course built with iSpring's online authoring tool looks like: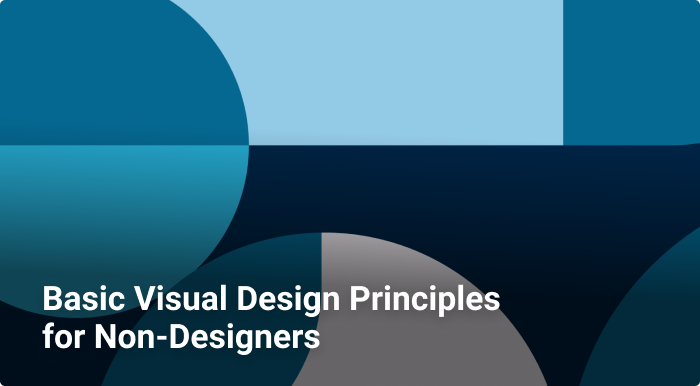 FAQ on Microlearning
Let's review some of the FAQs about microlearning:
What is microlearning?
Microlearning is skills-based training that is delivered in "bite-sized" units that can be quickly completed. A single microlearning module should consist of one lesson that focuses on a single skill.
How does microlearning differ from traditional eLearning or classroom-based learning?
Microlearning is designed to deliver a specific skill or nugget of knowledge on demand, at the point of need. It is not meant to provide a comprehensive or detailed learning experience.
Given its short length, can microlearning really be effective?
Absolutely! It is all about taking things to the next level. Researchers have proven that microlearning's targeted, laser-like focus helps users absorb, retain, and recall information better than longer format training does. 
Is all short-format training considered microlearning?
No. Microlearning is not just a small chunk carved off of a longer training module. It's a stand-alone learning exercise that delivers a complete learning experience, but in short bursts.
How long does it take to create a microlearning module?
It depends on the type of learning activity you're creating. For example, with iSpring Suite, you can build microlearning modules in a matter of minutes. 
What's the best way to access microlearning?
Most organizations deploy microlearning through their LMS, just as with other content. However, you may also choose to make the content available through a knowledge management database, corporate intranet, or other internal system.
To learn more about your organization's microlearning strategy, reach out to your L&D team leadership.
Final Thoughts
Microlearning appears to be a great approach to modern workplace learning. It's effective, engaging, and appeals to learners. It can be a stand-alone solution for corporate learning and can also support and augment longer eLearning courses and even face-to-face learning. At the same time, we can't call microlearning a "one-size-fits-all" solution. Without a strategy and precise planning, it's not going to save the day. 
Get more microlearning best practices in this guide and download the 14-day iSpring Suite free trial to start creating microcourses today.
We would like to express our gratitude to our eLearning expert for sharing her expertise and helping with this material:
Shannon Tipton, the owner of Learning Rebels, LLC., is an expert at developing learning strategies and infrastructures through the use of learning technologies and microlearning. Shannon has helped businesses realize their full potential and make training cool again. Her blog "Learning Rebels" is in the top 100 eLearning blogs. Shannon was also named one of the top 100 eLearning "Movers and Shakers" by eLearning Industry. In 2015, she published her book, Disruptive Learning: Discover Your Inner Learning Rebel.