August 2, 2022
5 Types of Employee Training and How to Get Improved Results with eLearning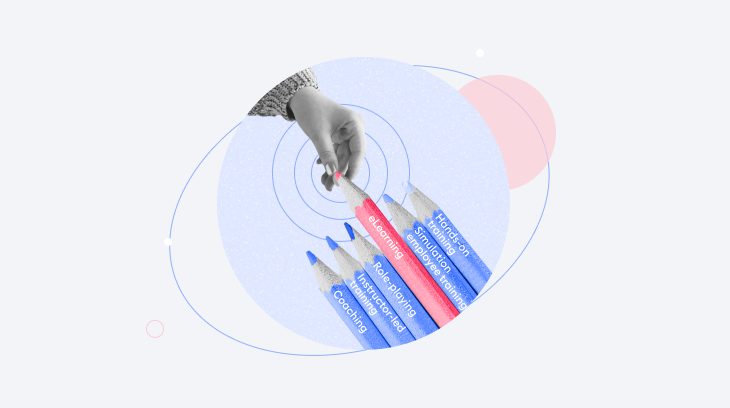 As employees want to seize opportunities to learn and grow without limitations, choosing between different types of training is unlikely to ever go out of fashion. If you're searching for solutions that support workplace learning, this article will help you navigate this proposition. It will be helpful for rethinking the approach to training and coming up with the eLearning alternative for common types of training. Let's dig in.
What Is Employee Training?
Employee training is a set of training events and educational practices that aims to provide staff with the knowledge and skills needed to help their company succeed. This can manifest itself in various scenarios, depending on the industry, departments, roles, or training needs of a particular group of employees.
For example, whereas retail companies often conduct sales and product knowledge training for sales representatives, manufacturing companies will pay closer attention to compliance training to ensure workplace safety, meet industry specifications, and comply with all laws and regulations. Although training scenarios and their areas of application can vary, the ultimate goal is to boost employee competence and keep it relevant to the market.
Why Is Employee Training Important?
For companies, established employee training ensures a high level of employee preparation for performing job duties and responsibilities. It also minimizes the risks of violations that can result in heavy fines and penalties. But from a strategic perspective, the importance of employee training can also not be overestimated. Thus, according to a 2021 Gallup survey, it ranks third among the reasons why employees aged 18-24 years would choose the company, surpassed only by health insurance and disability benefits.
Depending on the company's size, employee training is the responsibility of either the HR department or the Learning and Development team. It is no accident that training comes bundled with this 'developmental' aspect. This indicates the importance of a designated approach to the provision of training and development opportunities and goes beyond the scope of work with 'human resources' alone.
Nowadays, companies increasingly recognize the potential of digital technologies to change employee training for the better. Next, you'll see that corporate training comprises a number of various formats and activities, some of them being well known, some having emerged recently. Choose that which suits your training situation best to have a useful point of departure.
Types of Training and Development Initiatives for Employees
Training types vary depending on the involvement of an instructor and other learners in terms of the process, physical setting, the technology used, and, of course, the knowledge and skills in focus. Here is an exhaustive list of common types of training. To learn about the benefits of each type, check out this article about employee training methods.
eLearning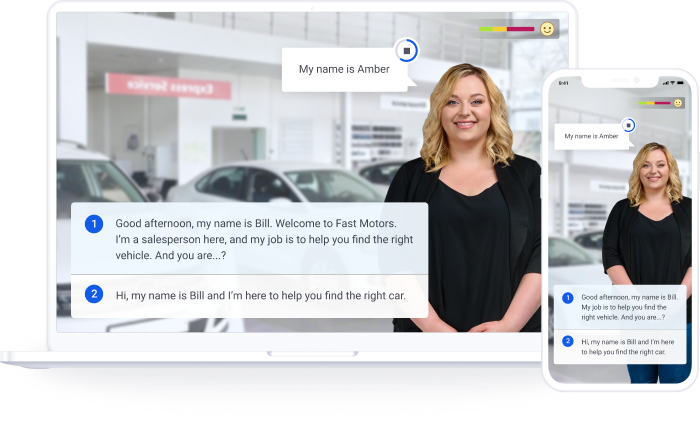 Online learning, or eLearning, is a style of training via online courses, quizzes, and other learning materials created with authoring software and delivered via the Internet.
The key characteristic and advantage of eLearning is that it offers the opportunity to train asynchronously, without being tied to a specific time, space, or an instructor's presence.
Companies can train hundreds of people at once, launch the same quality training for remote employees, and scale new hires, sales, compliance, and any other kind of corporate training. Online learning enables companies to cut travel, accommodation, venue, and other expenses associated with traditional group training and seminars.
At the same time, the asynchronous access to training implies that it should be rich in content, utilize multimedia, and keep learners engaged so they can continue to progress through a given course and complete it successfully. Plus, there should be knowledge checks to assess how learners retained knowledge and understood the material.
How to launch it
To create online courses that can contain video, audio, graphics, quizzes, and interactions, course developers and instructional designers (ID) need authoring software. The company can hire freelancers for this task, assign it to a corporate trainer or an HR specialist, or buy off-the-shelf courses externally. However, the entire process is not as complicated as it might sound. There are authoring tools that allow doing this quickly and easily, such as iSpring Suite.
To deliver digital learning materials to employees, it's best to use a learning management system (LMS). There, you can upload courses, launch assessments for learners, and create a corporate knowledge base. Onboarding, product knowledge, and any other kind of training in a corporate LMS like iSpring Learn will become a streamlined organized process, and real-time reports from the system will help measure its effectiveness accurately.
The system reduces the workload and automates tedious tasks like scheduling training sessions, assigning courses, monitoring learner progress, and sending out notifications. Set the iSpring Learn LMS once and it will enroll, notify, and certify learners like clockwork, enabling you to make the most of your eLearning initiative.
Instructor-led training (ILT)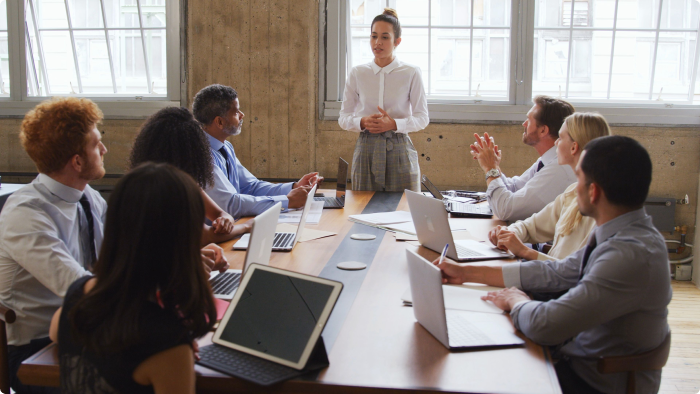 As the name implies, this type of training presupposes that an instructor teaches something to a group of learners (gives a lecture) or facilitates and leads group activities. ILT is a face-to-face activity and implies that all training participants join together for the classes either in the same physical environment (a classroom) or in a single virtual space. It's especially noteworthy that everyone participates in training synchronously, in the same time frame, and it's an instructor who leads the session, prepares the learning material, and assesses learner performance.
How to move it online
The tried-and-true way to adapt ILT to digital realities is video conferencing. Opt for Skype, Zoom, Microsoft Teams, or any other video conferencing software to launch group calls here. You even can present in front of the learners with the built-in interactive whiteboard, just as you would in a physical classroom. In the iSpring Learn LMS, you can set up integration either with Zoom or Microsoft Teams to host training right in the LMS, easily schedule it in the built-in calendar, and monitor attendance.
Hands-on training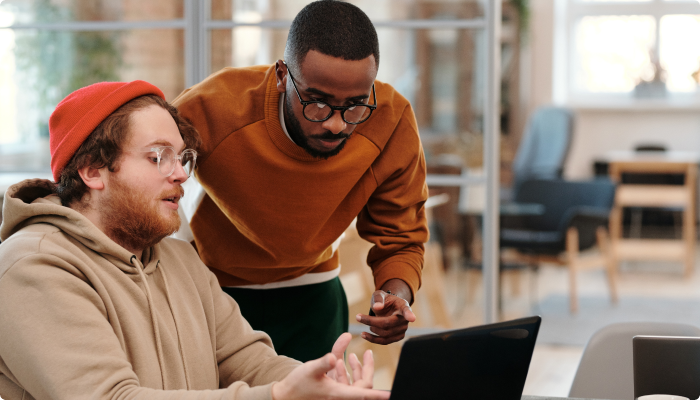 Training your employees on-site on how to perform certain job-related practical actions is referred to as hands-on or on-the-job training. The key principle of hands-on training is 'watch and repeat' – that's why it is strongly associated with mentorship. For instance, a mentor can show their mentee how to fill in a contract form, use a printing press, or train young baristas on how to make a caramel macchiato.
Hands-on training is particularly relevant for introducing new hires to their job duties, but also takes place during internal talent rotations and professional internships. However, it may require too much effort from seasoned employees who have to perform as mentors, while juggling a lot of things at once and completing their own tasks.
If it's unstructured, hands-on training can hinder productivity. Plus, its quality depends on so many subjective factors, including the mentor's talent for teaching and instruction. In workplaces where churn is fairly high, hands-on training can result in pointless efforts that don't result in any ROI.
How to move it online
People have always taught each other how to do things, and there is no way to give up hands-on training. To make it work, you can move a portion of it into the video format and use video tutorials to walk the learner through the topic. Teaching a process through a video is an illustrative and time-saving way to explain how things work, and what learners need to do with it. Look at this tutorial for baristas, for example. Learners on YouTube call it simple, but brilliant for a reason.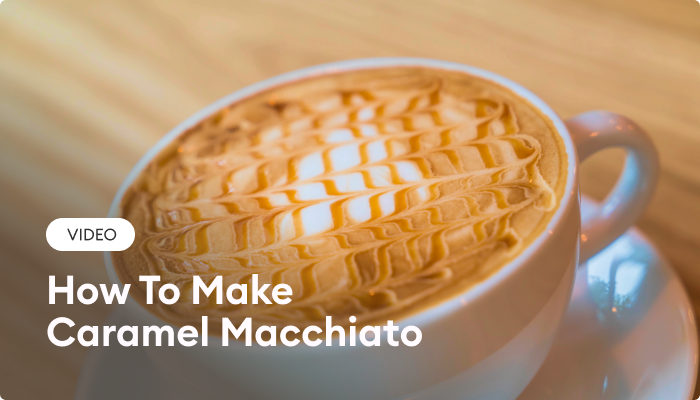 For a streamlined hands-on training process, you can create an online course in iSpring Suite and assign it to a particular learner or a group of learners in iSpring Learn LMS. Look at this online course for baristas made with iSpring Suite: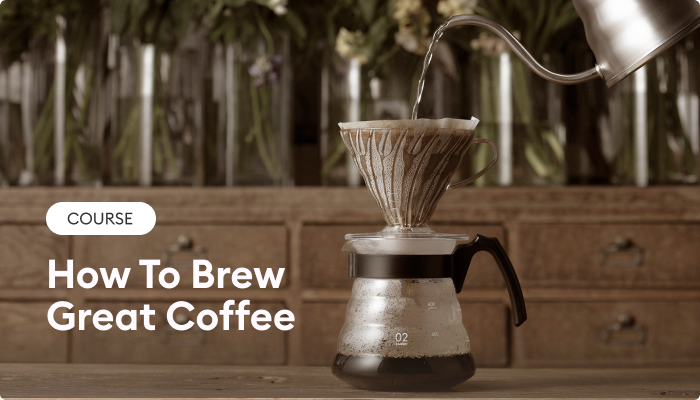 Employees will be able to take the course anytime, even before day one. This will allow them to gain new knowledge, prepare for the day, and test themselves with interactive quizzes.
Simulation-based employee training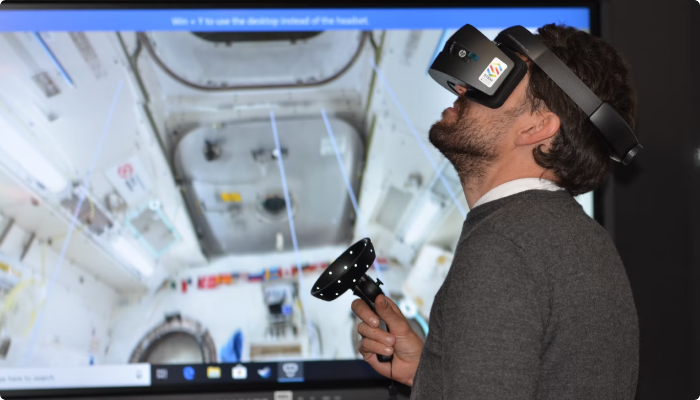 This type is closely related to hands-on employee training, but has a strong technology component. For simulation-based training, virtual reality is often used to sharpen skills in construction, flight operations, maritime aircraft navigation, surgery, nursery, and other arenas where stakes are high. Simulation-based training focuses on hard skills training during apprenticeship or internship, as in a medical institution.
This is an example of simulation-based training for pilots: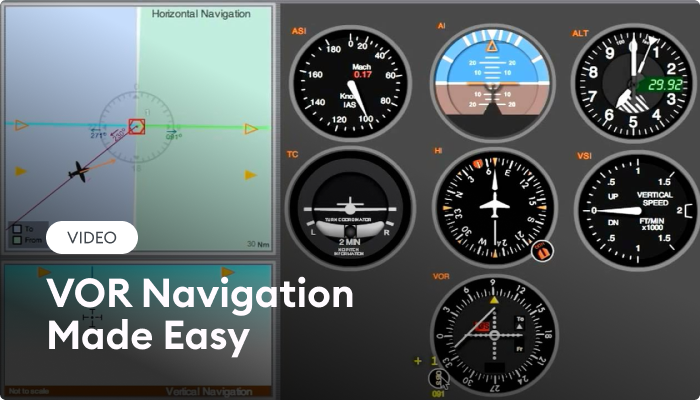 In the corporate world, simulation-based employee training often aims at teaching how to use specific technologies, hardware, or software, and you can leverage eLearning to facilitate it as well.
How to move it online
For software simulation training, try recording screencasts. With iSpring Suite, making screencasts will be easy for users with any level of tech knowledge. You can see this from the video below: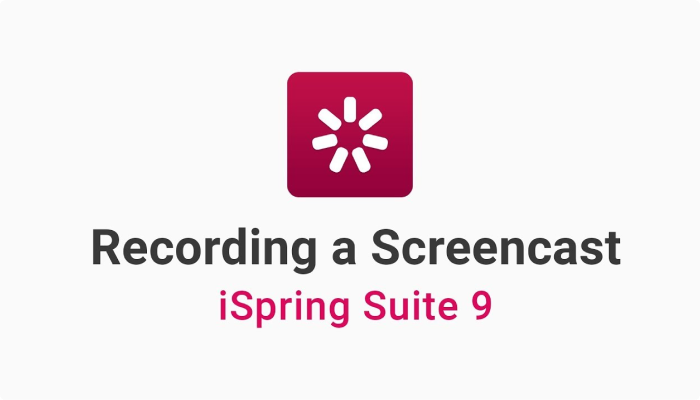 Screencasts will let you demonstrate the key features and operations of an app and teach your employees how to work with business software. Learners can easily repeat the actions by following your visual hints and then you can test how well they remember the new material by asking them to perform a certain task in the app.
Role-playing scenarios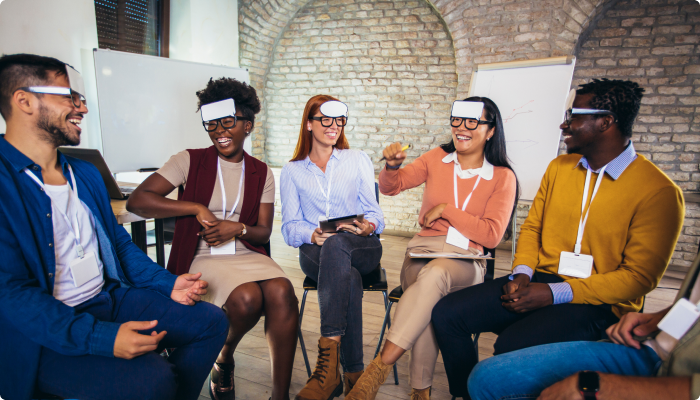 Role-plays are a way to immerse learners into the context of typical workplace situations, interactions with customers and partners, and dealings with issues that arise. They aim to develop a certain kind of behavior or a communication style that would address workplace challenges most effectively.
Role-playing is an active learning technique that prompts two or more learners to act out a dialogue under the supervision of an instructor. Typical examples of role-plays are dealing with an angry customer, refund requests, or negotiations. When role-playing, learners can become emotionally engaged, emulate behavior in stressful situations, and sharpen communication skills in a risk-free environment.
The only disadvantage of face-to-face role-plays is that they require the presence of other people, are bound by time constraints, and are difficult to conduct at scale.
How to move it online
Interactive role-plays built with an authoring tool will let you keep the lively and learner-centric nature of role-plays, but put them at scale and enable learners to practice their soft skills anytime, anywhere.
With such interactive role-plays made with iSpring Suite, it's possible to train outside of a classroom setting, but in a totally safe environment. Whether it's customer service or fire safety training, your employees will learn to behave in risky or tricky situations confidently and operate in accordance with established policies and procedures. Here is an example of such a role-play made with iSpring Suite: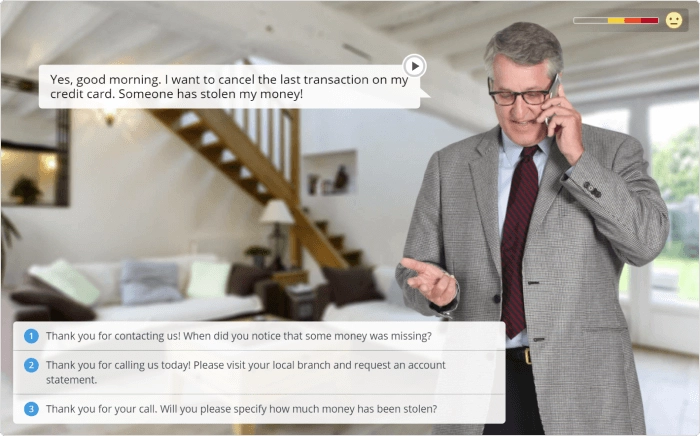 Role-plays are great for cementing new knowledge in one's memory, and you can use them to supplement other types of training. To create them in iSpring Suite, you only need to put a script into a dialogue format and set up branching that will lead your learners to the specific outcome depending on their choices. And, there's no need to search for authentic characters and backgrounds somewhere on the net: Content Library provides plenty of options for creating a credible learning environment.
Coaching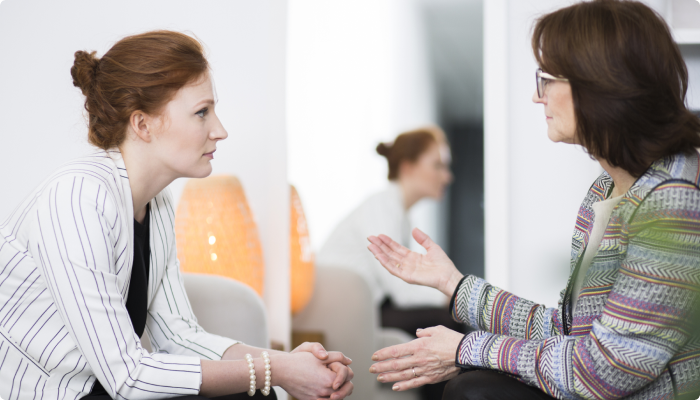 Coaches are experts in their field and sell this expertise to those customers who also need to succeed in this or a related field. Coaching is a rather exclusive and therefore expensive one-on-one training for managers that primarily focuses on leadership skills, strategic thinking, motivation, and business success.
At the same time, coaches also need to reach more people and frequently train other coaches, or trainers, to spread best practices and motivate each other. That's why coaching now needs to be present in an online format as well.
How to move it online
With eLearning, coaches can create online courses that entice audiences and give an idea of upcoming face-to-face seminars. Like online courses on any other training topic, these can be made with the iSpring Suite authoring tool. Here, coaches also can record their talking head or presenter-style videos that will look professional and neat.
5 Tips for Creating Employee Training Programs for Your Workplace
No matter which types of employee training programs you prefer, it's best to consider these five pieces of advice. They'll help you come up with a more meaningful and effective training program for your employees.
Find the Why of the training
Understand the issue you need to address with training and think about how it affects on-the-job performance. Is there any gap between the current and the expected level of knowledge and competence that hinders your company's growth? Articulate the ultimate training goals, namely, the results that you expect to achieve after launching employee training. An effective training program should bridge the skill gap and lead your company to the desired results.
Make training composite
Any training initiative in a company needs to be aligned with the business strategy and values. Whichever topics you cover in a training program, ensure consistency in the message and make any piece of learning content address certain training needs precisely. Arrange the pieces of content into composite learning tracks in your LMS so all your learners can study them in the required logical order.
Make the content diverse
Sloppy slides and monotonous lectures are not a part of your plan, right? To bring engagement to your training, try to diversify content types and support course material with game-like drag-and-drop exercises and colorful interactions. Different types of training content will let you address various learning styles better.
Avoid cognitive overload
When it comes to maintaining your learners' attention, less is more. So, if you can offer valuable information to learners in smaller portions, that will be great. Opt for microlearning to fit training into your employees' daily schedule. This way, there will be less risk of content fatigue.
Get feedback from learners
Learn employees' impressions of the training program either by asking them directly or conducting an online poll. Consider their opinions before you start revising the existing training program. This will help you identify what's already good about it and what you can improve to facilitate a better learner experience.
Conclusion
We hope this article will clarify the different types of training for you and lead to an impactful change in your training and development strategy. If you want to build and deliver any type of learning content covered in the article, get free trials of iSpring Suite and iSpring Learn! If you have any questions, feel free to ask in the comment section below.