February 19, 2022
Employee Training Activities: Reviving the Learning Process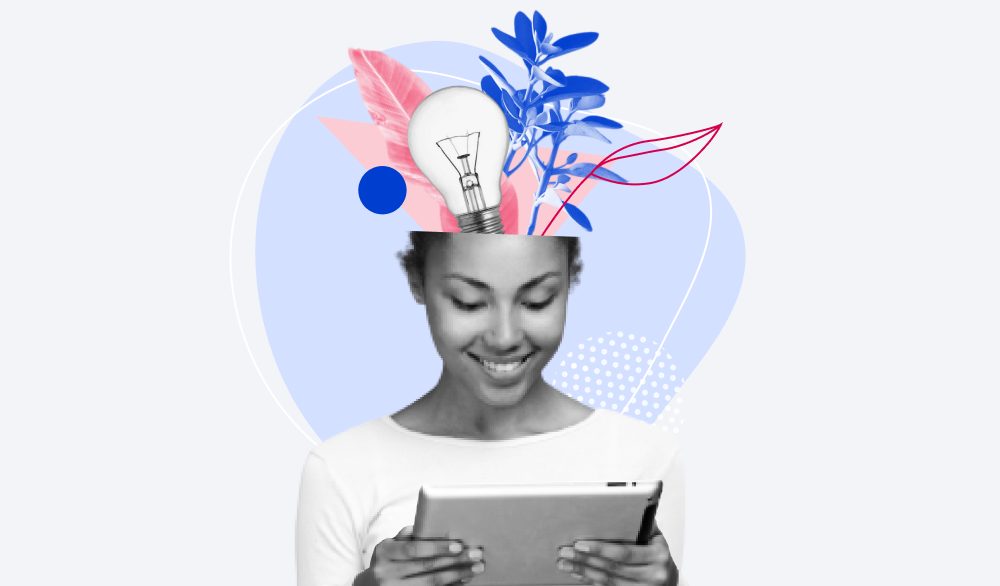 Employee development is essential to the success of any business. But getting your "onboards" to get on board with your training sometimes leaves you feeling like you're banging your head against a wall.
Even after doling out hundreds of thousands of dollars – annually – on professional training programs, any lecture or presentation that lasts longer than 20 minutes tends to lose its punch. This has led to much speculation about how companies can enhance employee engagement, not to mention the longstanding battle between instructor-led training and eLearning further complicates this issue.
In this article, we'll provide you with a comprehensive list of activities that can help boost employee engagement for both schools of thought.
Instructor-Led Training Activities
Instructor-led training (ILT) is just what it sounds like – training that's led by an instructor. It incorporates both traditional face-to-face learning and virtual instructor-led training activities (VILT). That notwithstanding, ILT courses tend to be instructor-focused versus learner-focused. Put otherwise, the learner doesn't have much input regarding the pace of the course, what they'd like to learn, and how.
This creates somewhat of a challenge because, in accordance with the tenets of instructional design, learners – especially adult learners – need to feel a sense of control in order to be maximally engaged. Moreover, rather than passively receiving information from an instructor, trainees need to be actively engaged.
As such, we've provided 4 unique and effective ideas for (V)ILT training activities.
Role-play
Our brains are wired to learn through storytelling, and role-play scenarios are the best way to recreate the immersive environment that storytelling provides. Role-play is an active learning technique in which two or more trainees act out predetermined scenes under the guidance of an expert/trainer. Watch the video below to see what this looks like:
Employees will inevitably encounter uncomfortable or difficult situations in the workplace, such as a customer requesting a refund or lodging a complaint. Role-play helps minimize damage to your company's reputation and/or revenue, by offering a controlled and risk-free environment for employees to act naturally while receiving corrective feedback and strategies.
Role-play immerses your trainees in a simulated world where they can become emotionally engaged in a scenario and act in accordance with those emotions. Also, emotion is the strongest memory cement. As such, role-play scenarios deeply embed knowledge such that memory retrieval becomes a relatively unconscious process.
As mentioned, learning that "engages" places power and control in the trainees' hands. Therefore, the place of role-play activities in training is to make your ILT more learner-centric and help employees put what they're learning into context. Whether you deal with irate customers in retail, frequently navigate frugal customers in sales, or provide tricky technical support for products, training that incorporates different role-play scenarios is highly effective.
Discussion activities
As with storytelling, discussion activities align with the way we naturally learn – through collaboration, observation, and interactions with other people (i.e., social learning). By creating questions and/or facilitating discussions between team members, you make your (V)ILT session that much more learner-focused.
If your ILT program is face-to-face, then simply assemble your trainees into groups and guide them with questions, but allow them to control the discussion. For example, instead of immediately introducing new onboards to your workplace safety rules, have them brainstorm and make their own safety policy in groups. These discussions are bound to inspire valuable questions, ideas, and deeper thought. Discussion group behaviors often include jotting notes on a whiteboard, collective mind mapping, and exchanging spoken or written ideas.
With VILT, this very same discussion process occurs remotely/online. Despite the inherent constraints of remote teamwork, discussion activities for VILT are often enhanced with screen-sharing, forums, whiteboards, and other collaborative training tools. As with face-to-face collaboration, VILT software enables you to talk, write, and visually share ideas with colleagues in real-time.
Games
Finance Online reports that 80% of US workers believe that game-based learning is more engaging. But not only do games improve engagement, they also make for an excellent team building activity, thereby enhancing workplace collaboration and cohesion. Moreover, because games have rewards like scores, points, and even prizes, they positively reinforce learning behaviors that lead to knowledge retention and provide ongoing performance feedback.
Competitive games are also especially rewarding for the high-performing employee. Their intrinsic motivation is only further enhanced by the positive and negative reinforcement systems within a game. This, in turn, inspires team members to step up their game in order to keep pace with the competition. Ironically, knowledge is best instilled when learning happens in the context of some competitive activity.
There are many great examples of employee training games. For instance, if you're training a team of sales reps on appropriate phrases and behaviors to adopt during face-to-face or over-the-phone conversations, then why not create a "customer service bingo" game? You can also adapt such world-famous games as Scavenger Hunt or Monopoly to your workplace environment. To get more ideas about which games you can set up in your office, check out our article on call center games.
If you're looking for some virtual game activities that you can conduct remotely during your web-conference calls, see the video below:
Polling
Polling is one of the necessary activities for training adults, and it doesn't matter if you're delivering ILT or VILT. Polls are one of the most effective methods of ensuring that your course is engaging and puts your learners at the forefront of their development process. For instance, before the start of your training program, you can poll your learner audience as to how excited they are about the session, and what they're most keen to learn. You can also check in with them periodically as they take your training (especially at the end, as feedback is critical to any successful training program).
In ILT, polls are often conducted face to face with a screen projector and clickers or smart devices that can access the survey website and input responses. If you're hosting webinars via web conferencing software, you can use a polling tool that typically comes with the platform. For example, Zoom's polling feature allows you to create single-choice or multiple-choice polling questions for your meetings, gather the responses from your learners, and then download a report after the results have been tallied.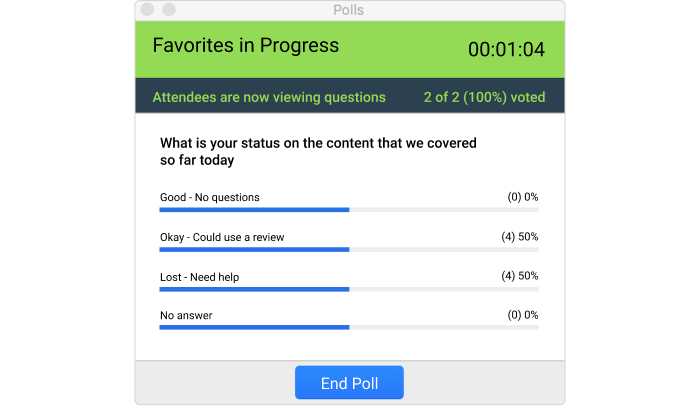 But polling is just as conducive to eLearning, as the online aspect is already well accounted for. There are some specialized platforms like SurveyMonkey that allow you to create and send surveys online and analyze the responses. You can also build surveys with eLearning authoring tools like iSpring Suite Max. The following is a typical multiple-choice poll that you can create with iSpring in a matter of minutes!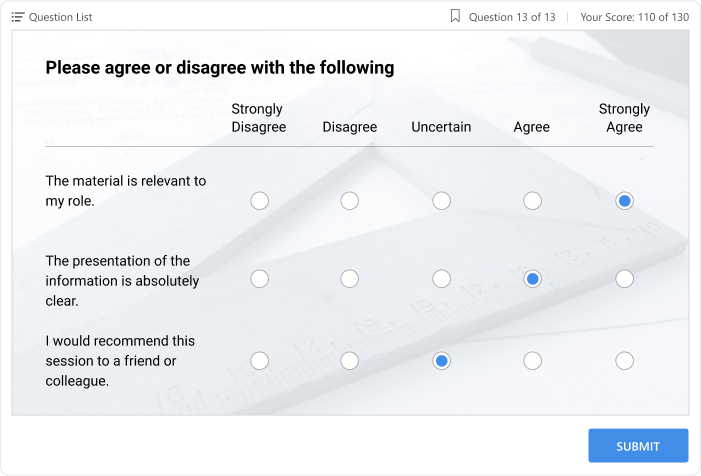 eLearning Training Activities
As mentioned, in order for employee training activities to be enthralling, adult learners need to feel they are in control of the learning process. This control makes them take a more active role in their learning, which is core to their engagement and knowledge retention.
Standalone eLearning courses allow for self-pacing and choose-your-own-adventure type learning paths. While there might be an instructor-like figure, it is asynchronous. As such, there is no guide or instructor that trainees must passively follow in real-time.
Also read: → Types of training and development
As a matter of fact, with eLearning, the sky's the limit! All the above-mentioned methods we discussed under "instructor-led training activities" can be effortlessly mirrored or incorporated into eLearning. That being said, let's cover some different eLearning activities that enhance employee engagement, such as:
Slide-based courses
If you've ever used PowerPoint or Keynote as a presentation tool, then you're very familiar with this eLearning method. The only difference is that PowerPoint/Keynote presentations are instructor-centric. In other words, the slides function more as cue cards for the instructor, as opposed to a platform for learner engagement. But slide-based eLearning courses provide an unrivaled degree of interactivity. They aren't necessarily relegated to text and images. If you want to engage your trainees maximally, then students should be able to actively navigate and interact with the objects on the screen, including, but not limited to, course and video navigation buttons, click-to-reveals, and drag-and-drop exercises.
Depending on how you design your training program, employees can pick and choose the content that's most relevant to them and, in essence, lay out their own learning paths. The reason that adult learners need to feel in control of their learning is because of the inherent variance in their learning styles, backgrounds, and experiences. When they can select content that mostly relates to their job description and easily envision the real-life scenarios to which the content most pertains, they'll feel more engaged.
Moreover, since slide-based courses tend to be standalone in nature and employee training is geared toward adults with hectic schedules and competing obligations, your trainees will learn best when they have some control over the timing and environment in which they choose to learn. Asynchronous slide-based eLearning affords this flexibility to ensure that your employees can choose to train while calm, focused, and with minimal distractions.
And if you're worried about the cost and time to develop such a sophisticated eLearning course, then there are a ton of impressive eLearning authoring tools on the market that can help you develop literally every training activity we've discussed in this article thus far. We've already mentioned one of these tools – iSpring Suite Max. The best part is that it's powered off of the PowerPoint interface, making it laughably intuitive and familiar to the overwhelming majority of users. Besides, if you have existing PowerPoint slides, you can convert them into interactive eLearning courses that can be viewed online in a couple of clicks.
Here's an example of a slide-based course you can create with iSpring: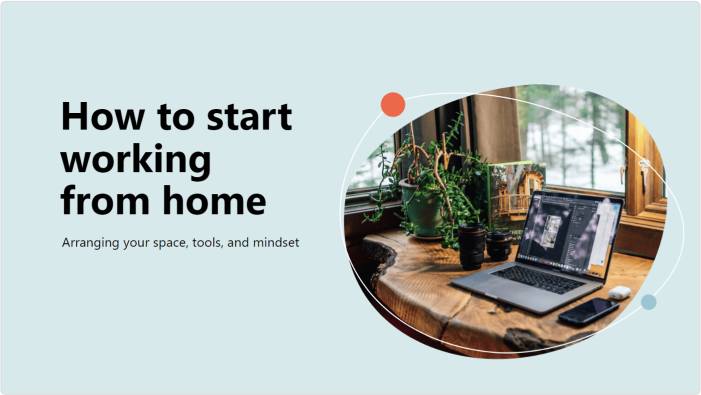 Quizzes/Assessments
Regardless of whether you opt for eLearning or an ILT program, quizzes/assessments are absolutely imperative to the success of any training program. Quizzes offer feedback that's not only beneficial to trainees, but to those who are delivering the program. And unlike ILT, where it's the instructor's responsibility to mark assessments and assign grades, eLearning courses are often equipped with automated grading capabilities; they painlessly offer trainees insight into their progress and problem areas while accumulating detailed data to refine and improve the course content.
While testing with (V)ILT programs is often limited to multiple-choice questions, eLearning affords a wide array of assessment options. Moreover, it never hurts to mix things up with other options such as fill-in-the-blank, matching, drag-and-drop, sequence, and short answer questions.
Moreover, you can set up your quizzes with encouraging feedback for both correct and incorrect responses in addition to remediation. eLearning remediation involves the automatic redirection toward a slide or section that contains the correct quiz response, after one or more failed attempt. This juxtaposition of the learner's incorrect question attempts, with the relevant slides/sections containing the correct answers, offers insight into the misconception(s) that led to the error in the first place. This "aha" or "eureka" moment is an emotional one that further embeds knowledge.
iSpring Suite Max provides a broad assortment of quiz types – 14 to be exact. As such, it places virtually every quiz/assessment type at your disposal. Check out this demo of an interactive quiz developed with iSpring.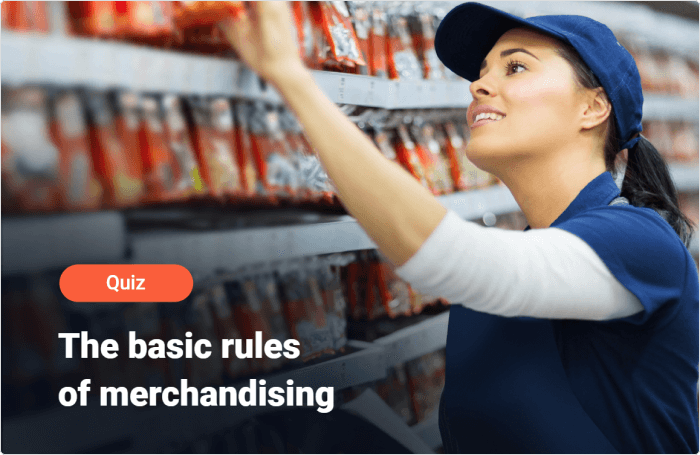 Training videos
Here's one thing you can do in eLearning that is exceptionally challenging in synchronous (V)ILT: develop training videos. At first glance, the task of developing a training video might seem daunting. But if you have a web camera and microphone, you're off to the races!
Training videos, as well as eLearning courses, afford maximum flexibility. Trainees can select the ideal time and environment to watch them to remain focused and engaged. Moreover, instructional design principles dictate that everyone has a learning style that they most resonate with. These learning styles include visual, verbal, spatial, and tactile-kinesthetic learning. So, the best part of training videos is that incorporating them into your program itinerary hits most – if not all – of these learning styles. You also have the option of creating screencasts, video lectures, or some combination thereof (i.e., picture-in-picture videos).
Take a look at this demo training video created in iSpring Suite.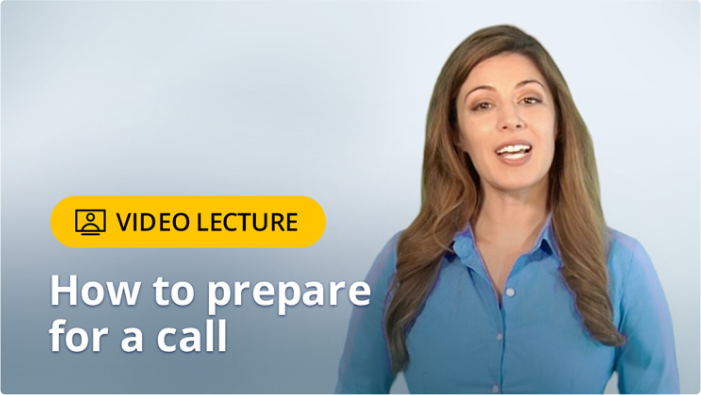 Dialogue simulations
There's a lot of overlap between the dialogue simulations in eLearning, and the role-play/storytelling training activities that we discussed in the instructor-led training section above. But dialogue simulations are much more specific. The development process involves mind-mapping a web of branched scenarios that enable automated and synchronous dialogue to occur. In essence, it's a safe environment for trainees, especially those in sales and retail, to practice their communication skills without sabotaging a sale or your organization's reputation.
In eLearning, you can consider dialogue simulations as being a form of role-play that's constrained to virtual communication. For example, if you're a retail store with the goal of increasing sales, then you could create a dialogue simulation whereby your trainees deal with an irate but virtual customer.
Because conversations are never clear-cut or predictable, the more branches in your dialogue, the more you'll be able to simulate actual conversations. There are always multiple ways that an employee can respond to any given situation. For example, if the trainee says something rude or irrelevant, the customer/character's demeanor and words will respond accordingly, with anger. Likewise, if they're polite and jovial, the character might smile and comply with your sales pitch.
Dialogue simulations might seem too sophisticated or complex to develop at first. But tools like iSpring Suite Max do all the heavy lifting for you. Here's a fine example of a bank dialogue simulation you can effortlessly create with iSpring.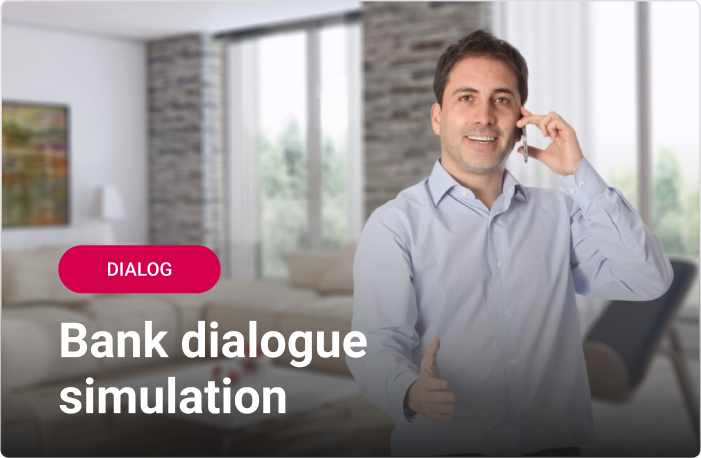 Microlearning сourses
At first glance, a microlearning course might seem like more of a training program than a training activity, but it doesn't have to be! Microlearning courses aren't very conducive to ILT because they involve training that's delivered in bite-sized and easy-to-digest pieces. As such, each microlearning module is laser-focused and therefore aims to address a single question, problem, or learning objective.
Moreover, microlearning courses can be developed in any way, shape, or form. They're conducive to slide-based courses, (interactive) videos, podcasts, competitive games, and even scenarios or assessments. With microlearning, it's not so much the method of content delivery so much as it is content organization/curriculum planning. If you're looking to maximize knowledge retention in the least amount of time, then this training activity is a win-win for both you and your trainees. Due to the bite-sized nature of the content distribution and curriculum, trainees can effectively select that which pertains to them the most, thereby placing them in the driver's seat of their learning.
With iSpring Suite Max, you can create a microlearning course online, right out of your browser. All you need to do is to input any text, images, and videos, as well as knowledge checks, if applicable.
Why not see for yourself? Here's a microlearning demo created with iSpring: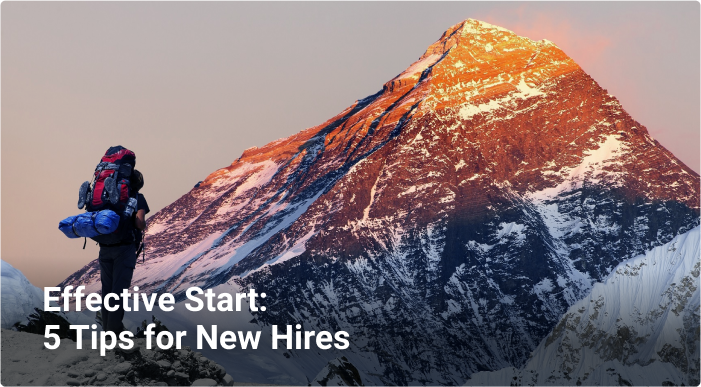 Final Thoughts
Employee training can be costly, but every business understands that it's inextricably tied to their success. As such, spending the time, effort, and money to develop engaging training activities will inevitably yield fruitful returns on your investment. However, that doesn't detract from the importance of cost savings. When we look at the wide array of activities in training sessions, it's clear that they fall under two main umbrellas: (virtual) instructor-led training and eLearning.
While (V)ILT yields many possibilities with regard to employee engagement, such as storytelling and competitive games, the cost of program development and the instructor's time can quickly add up. So why not opt for eLearning, the instructional method that can accomplish everything ILT does and more, but with higher levels of engagement at a significantly lower cost?
iSpring Suite Max is loaded with a huge amount of tools and capabilities that can help you recreate the classroom environment perfectly, all while affording learners more freedom, control, and flexibility!
Better yet, it requires no technical expertise or credit card commitment to try it. Still have questions? Then give our free 14-day trial a shot!