July 4, 2023
Zoltek Zrt.: "With iSpring, we've raised the bar for compliance training at chemical facilities"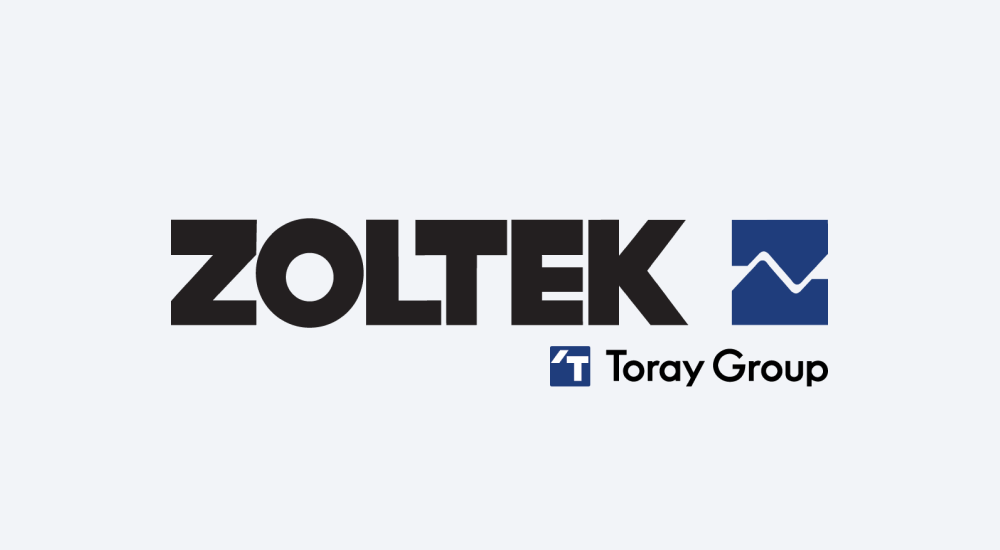 Zoltek is a manufacturing company headquartered in Saint Louis, Missouri that supplies commercial carbon fiber for various industries. Driven by the motto "Innovation by Chemistry," Zoltek aims to expand the scope of the use of carbon fiber beyond the more familiar applications like aviation and transport. Thanks to Zoltek, the use of carbon fiber is gaining momentum in composite construction, wind energy, 3D printing, and other innovative fields.
Pál Tamás Fábián, Learning and Development Specialist* at Zoltek's Hungarian subsidiary, Zoltek Zrt., shared how iSpring helped him induce change in training and get employees on board with compliance courses and blended learning in less than a year.
*at the time of preparation of this case study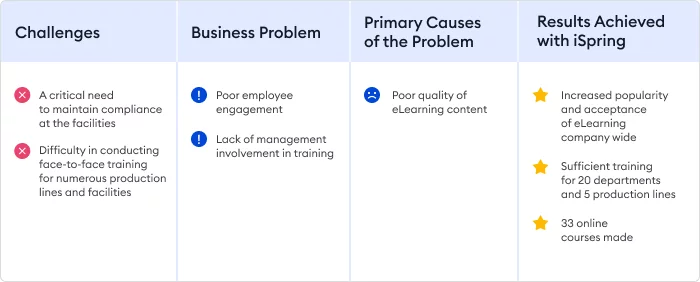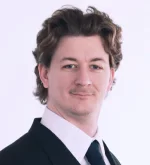 Background
Zoltek is part of an integrated chemical industry group Toray that operates in 26 countries and regions globally. Our company has five manufacturing facilities in the USA, Mexico, and Hungary, with Zoltek Zrt. being one of them.
Since we are a chemical plant, it's a must for us to have a workforce that has up-to-date licenses, and certifications, and is fully aware of workplace hazards and policies. Thus, organizing external and internal training projects is of extreme importance.
We have about 1,500 employees at Zoltek in Hungary. Our team of 4 people is involved in all standardized and external training projects. We organize, coordinate, and administer all the training that requires a budget or are mandatory for everyone, like onboarding or periodic safety training, which are due every quarter, for example.
We also provide tech support for about 20 field-based trainers who conduct the on-site training of blue-collar workers in 5 production locations. The trainings for licenses that are required by law are outsourced.
As an L&D specialist, I support internal knowledge transfer by designing and administering training materials and programs on demand, building comprehensive eLearning content, and managing our LMS platforms: Moodle and Go1. I also hold yearly and quarterly recurring training on safety, quality, and compliance. Yet my core responsibility is to provide quality onboarding for white-collar workers via presentations and eLearning.
eLearning has been utilized by Zoltek for quite some time, and there is a huge volume of training materials available for white-collar employees in all of Zoltek's subsidiaries. However, we have a decent amount of freedom and autonomy to build our local training programs tailored to our needs, regulations, and administration, and this is a huge opportunity.
I think that the chemical industry is very complex and dangerous, and is thus highly regulated. So, when in training, it is vital to emphasize the importance of key processes and rules, without overcomplicating the course with jargon and lengthy descriptions. My goal as an L&D professional is to always provide training that is comprehensive and understandable at all these levels.
The Challenge: Elevate existing online training and get buy-in
Given that there are 20 departments with about 1,500 employees at Zoltek Zrt., and all the production facilities have their own shift patterns, it has always been hard to plan and execute classroom training programs properly. Scheduling substitute sessions for absent employees and making sure all the paperwork is done and transparent is quite a challenge as well.
That's why we always thought of eLearning as a major way to change things with cumbersome training workflows. We had tried to implement eLearning beforehand by adopting LMS platforms and having learning content in English for those who could take advantage of it. But last year, I realized that our compliance training courses were falling short of the quality we were aiming for.
My motivation was not to adopt eLearning, but to enhance it. If done with enough care, eLearning materials can substitute standardized classroom training – in the cases where manual practice and tool usage is not needed.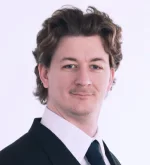 I did not find it sufficient to settle on oversized classroom training programs and regular PPT slides that we used to publish on our platforms. It was evident that we had to raise the bar in order to build genuine interest in eLearning, engage learners, and find acceptance.
Since we already had LMS platforms, there was no pushback in that regard, but I needed to present my idea and possible software options to the management and get their approval. I knew from the start that reforming and elevating our e-learning approach would not be a small task, so I needed every bit of aid I could get.
The Solution – iSpring Suite
I began to search for software that could produce full-fledged SCORM courses and would be easy to learn and use. After considering many choices and trying out the trials, including Adobe Captivate and Articulate Storyline, I became very interested in iSpring Suite. However, I wanted to be fully aware of its functionality in order to present it to the management effectively and really get them on board with my solution.
Mastering the tool with the iSpring Certification Program
My goal was to get as familiar with iSpring Suite as I could. The iSpring Certification Program provided me with the chance to explore iSpring Suite thoroughly and be fully prepared to introduce it in Zoltek.
The iSpring Certification Program was very helpful because it answered most of my technical questions before I even needed to ask them.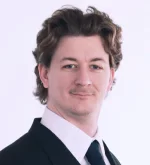 Learning the features was way easier and quicker than just tinkering with them until figuring them out. When I got certified in iSpring Suite, I made a presentation about my suggestions and possible ROI to the management, and the certification program added greater credibility to my speech. As a result, I got the green light to start redesigning our eLearning courses and purchase an iSpring Suite subscription.
The course creation process at Zoltek
Since I had already gone through the basics in the certification program, others noticed the improvements in the weeks after I had gotten the subscription. Courses that I started to make with iSpring Suite really help to take compliance training to the next level.
iSpring Suite is an excellent addition for us because it enables us to make our own learning content at a level of quality that has never been experienced before.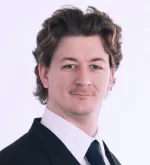 In terms of the functionalities of iSpring Suite, I particularly enjoy the variety of question types, interactions, and the optimization features. Interactive features and a wide range of customization options make it easy to build interesting high-quality content.
Our course production typically includes the following stages:
1) Collect requests from managers or employees to make the training process more efficient.
2) Assess the materials I can work with: existing PPT presentations, regulations, documentation, expert suggestions, etc.
3) Develop the structure and texts of the course to the point where the stakeholders will approve it.
4) Build the design, insert illustrations, and work with translators to enable multilingual use.
5) Export, upload, and test the course in our LMS platforms to ensure its stable launch.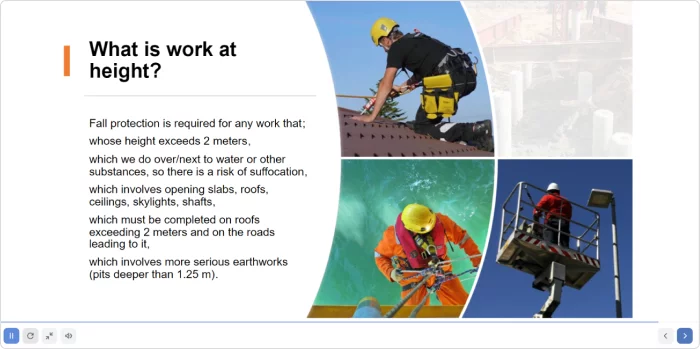 How fast a course can be created depends on the topic I'm working with, how solid the concept is, and how much support I get from that specific department. Some complex clustered course packs might take 4–6 weeks, while some informational modules or surveys require no more than a couple of days.
Results
In less than a year, I had made 33 online courses – with 26 of them being on environmental health and safety. All were made with iSpring Suite – we don't use any other authoring tools at Zoltek Zrt.
We received a lot of positive feedback from the departments that had requested courses and my fellow employees. I feel grateful when some of them come up to me with ideas for improvement and we can join efforts to enhance training. I get more and more requests to build eLearning content and see this as an opportunity to drive positive change further.
Since we introduced iSpring in our company a year ago, the demand for online courses and the popularity of blended learning programs have increased significantly. Plus, our courses made with iSpring Suite were highly appreciated both externally and internally: they were praised by the Hungarian Chemical Industry Association MAVESZ, and I won a company award for my work. That's a lot, and we anticipate even greater results with iSpring in the future.