November 14, 2022
Workplace Training That Matters Now and Always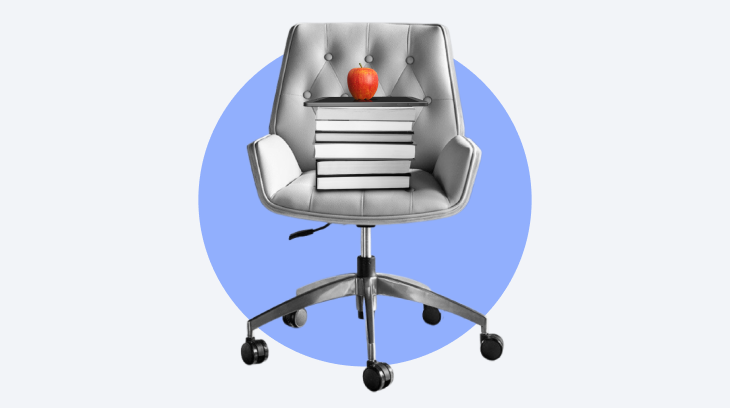 It is said that the only constant in life is change. And this would seem as true now as it was for the phrase's originator, the ancient Greek philosopher Heraclitus.
Just a glance at the whopping 41 million American employees who quit (changed) their jobs in 2021 shows the tremendous shift. Many decided to make a change either to a new role, a new opportunity, or a new industry. This imposes new challenges on workplace training and corporate training in general.
In this article, you will learn about the most common types of training in the workplace, the ways in which companies conduct them, and up-to-date facts and stats on different training options.
What Is Workplace Training?
Workplace training is a set of training programs and activities focused on maintaining competencies and compliance, and growing skills to operate in the changing market. Workplace training is in the scope of the learning and development function in the company, or, in the absence of a distinguished L&D team, under control of the HR team.
Why Is Workplace Training Important?
Let's leave compliance matters aside for a moment and try to look at things below the surface. In the world of quiet quitting, when people increasingly start executing only their default responsibilities, businesses no longer have a chance to compromise employee development. The paycheck is a strong reason for employees to stay, but it is no longer the only one.
Imagine that you planted a garden, but left it as it is, without care. Do you expect it to be growing on its own? Even if the seeds are great, bountiful harvests are not guaranteed.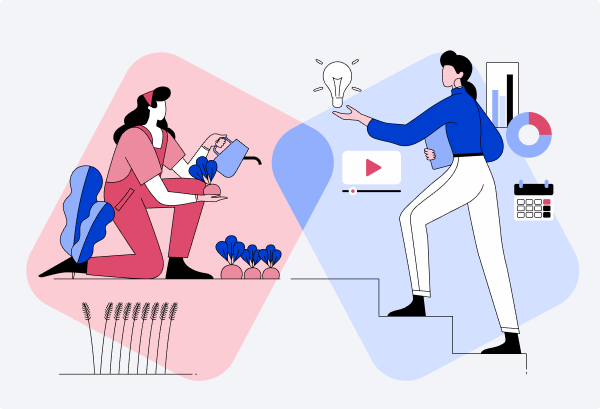 Just like planting seeds, effective recruitment is only one part of success. Taking care of a garden is what really makes it flourish. The same is true for workplace training and how it helps to grow fulfilled employees who are energized for work and keep advancing their knowledge and skills.
Types of Workplace Training
Workplace training was once on-the-job training conducted on-site, but now it can be held online. Indeed, remote employees and dispersed teams who are not at the same physical workplace still can be engaged in employee training by means of online courses and teleconferencing. This empowers organizations to run workplace training both as traditional face-to-face group events and online learning initiatives, or a mix of these approaches.
Below, we'll cover various types of training programs that are on the rise right now or never went out of fashion. Since companies increasingly opt for online training or blended formats, we'll provide you with examples of online courses for each training scenario.
All of the following examples were made in iSpring Suite – an authoring tool for creating smart and effective courses really quickly in PowerPoint. With this tool, you can transform your PPT slides into eLearning faster than the time it takes to finish reading this article. Here we go!
New hire onboarding
No business can do without introducing new hires to the corporate structure, policies, culture, and core work activities. All of these constitute onboarding, which sets a strong foundation for further work and has a great impact on the time it takes for new employees to achieve productivity.
Some organizations prefer to leverage mentorship and buddy programs for onboarding, while others opt for eLearning to prepare interactive office tours and induction materials, like the one below.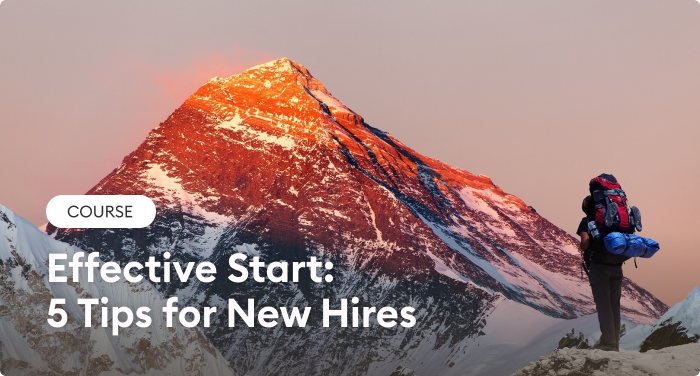 For today's employees, it is essential to 'click' with the company they join on a cultural level and feel like a good fit. Well-established onboarding can help get new hires up to speed faster, greatly impact the employer's brand, and really ensure the cultural fit.
Did you know that Central One, a not-for-profit credit union from the USA, has managed to adapt new hires up to 2x faster and automate 80% of their training? Check out their case study to know how that was possible.
Customer service and sales training
Customer service and sales are intertwined, and that's why customer-facing teams require solid training to gain fluency in customer conversations and negotiations. This is especially relevant for companies in the retail, hospitality, healthcare, and software industries, as well as civil aviation.
Also read: Retail Training Made Easy
Due to the high-speed nature of their work, frontline employees sometimes need to access training materials literally on the sales floor. Ensure that you provide them with quick and practice-oriented onboarding and flexible regular training that they can access on any device. It might be a good idea to make customer service materials available for mobile learning.
Instead of rote learning of customer service scripts, you can provide your employees with far more engaging and effective digital role-play practice with a fictional customer. Such interactive role-plays are fairly easy to make, but they are real time-savers for trainers and help prepare a team that will exceed customer expectations.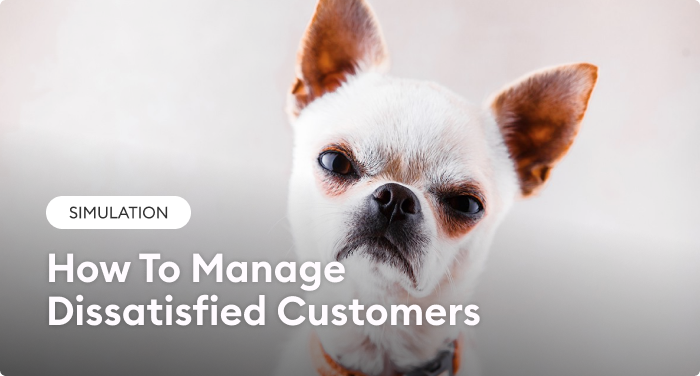 Did you know that 88% of customer service agents think that customers demonstrate higher expectations compared to the previous year? This may signal a need to focus on implementing more customer centricity, both in business operations and in training.
Also read: Retail Sales Training – How to Move It Online
Product knowledge training
Product knowledge training helps to raise employee awareness of the product that their company produces or resells. Decent product knowledge is relevant for any employee level, with some differences in the presentation of information.
For new hires, it can be an explanation of the key characteristics and history behind the product. Store staff and other frontline employees might need a more feature-based approach when training to differentiate between explaining products or helping customers. Finally, C-suite and top managers entering the company need to know about key product differentiators from a market perspective.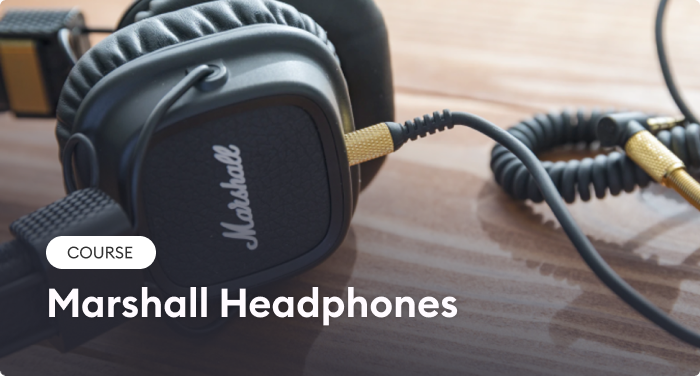 All of this necessitates a streamlined approach to product training. This can be achieved by including modules about the product line in onboarding programs, making them available for "just in time" access when that's needed, and subject to refresher training.
Did you know that there are at least 5 ways to launch effective product knowledge training? Choose the one that best suits your objectives.
Compliance training
Compliance training in the workplace helps companies meet the standards of their industry, avoid the risk of litigation, and protect corporate values. One of its typical examples is workplace safety training.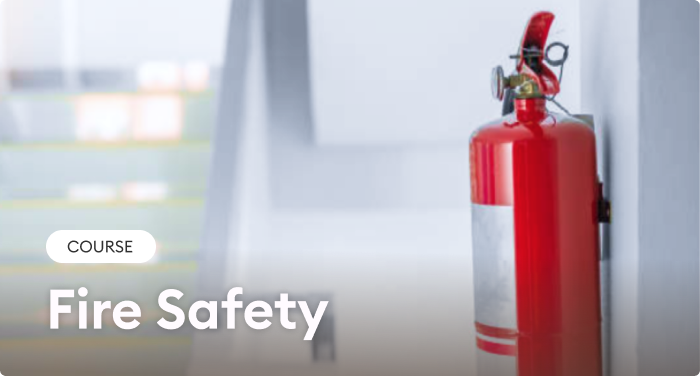 Compliance is a strongly regulated field and subject to general requirements from federal authorities, like Occupational Safety and Health Administration (OSHA) in the USA.
Nowadays, compliance training also covers an increasing number of various burning topics like COVID-19 compliance, sexual harassment and violence prevention training, and workplace investigations. Taken seriously, it can significantly protect the company from unnecessary risks, impact business operations, and lead to better performance.
Did you know that a Dutch regional distribution center managed to decrease the number of accidents in their warehouses by 50%? Check out their case study about reaching a higher level of safety with a blended approach to training.
Technical skills training
Also known as hard skills training, it is dedicated to boosting the job-specific competencies of employees, whether it's accounting, marketing strategy, or learning Python. Technical skills training in the workplace is on the rise as market trends are constantly changing and vocational and higher education fail to keep up and fulfill industry needs.
Traditional face-to-face training can't cover technical skills at scale cost-effectively, so many organizations opt for micro-credentialing or make job-specific online courses in-house. Such theoretical courses can free up more time for practice during live hands-on workshops and facilitate more efficient training.
Did you know that 38% of employees wish they had training that's more relevant to their core job responsibilities? This is just one of the indicators that a certain number of training programs may not be specific enough and meet real employee needs.
Soft skills training
Soft skills training is dedicated to helping employees acquire interpersonal competencies that they can apply in their careers and lives more broadly. Soft skills help people communicate and cooperate more effectively, and be flexible, creative, and resilient in these uncertain times. So, it is certainly not a fad, but an investment worth making.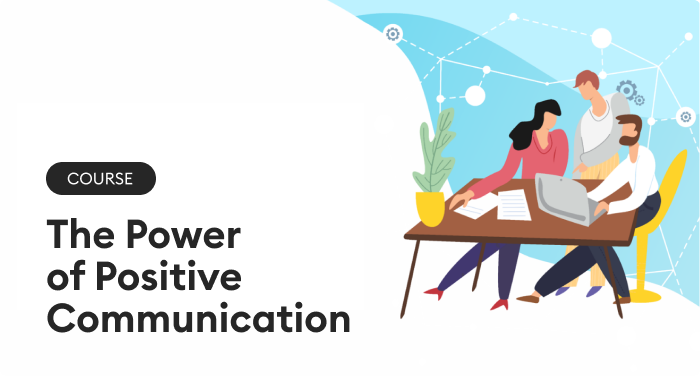 Luckily, soft skills training leaves room for experiments with various learning formats, ranging from group coaching to online courses and corporate libraries with must-read books.
Did you know that teamwork and communication were ranked as the two most needed soft skills in Monster's The Future of Work 2022 Global Report? This shows that businesses are increasingly looking for ways to build cohesive teams to stay resilient.
Leadership and management training
This type of training deals with the competencies of a good leader and mostly applies to supervisors or prospective high achievers. It has a lot to do with soft skills like conflict management, communication, and stress management, and is still primarily conducted in the form of instructor-led coaching sessions.
A tricky part of leadership training is that it also should be available for a company's talent pool on an equitable basis, and disregard age, gender, ethnicity, etc. This puts leadership and management training in focus on diversity, equity, and inclusion initiatives within the company. Such a trend indicates the necessity for a more affordable and scalable way to teach best leadership practices rather than conducting exclusive training programs.
Did you know that leadership and management training is the primary focus of 48% of L&D programs in North America? Check in on your future employee development plans to see whether they provide sufficient opportunities for leaders and top performers.
Cross-training programs
Cross-training in the workplace practically means swapping roles to become more aware of the peculiarities and challenges of colleagues' work. It teaches how to perform tasks beyond the usual scope of responsibilities and pick up the slack in case of staff shortage.
If companies practice cross-training, it increases the chance of developing multitalented employees and provides more flexibility. This can be launched in the form of on-the-job training under the mentorship of a colleague, instructor-led group sessions, or online learning.
The key point is that cross-trainees need to practice acquired skills. So, it would be helpful to implement a rotation plan every few months to prompt cross-trainees to perform the newly learned tasks periodically for at least a full workday each time.
Did you know that an American window installation service managed to speed up turnaround time by up to 25%, thanks to job swap programs? Two decades after, this still can teach us a lot.
Diversity training
Diversity training in the workplace is a widely encouraged initiative to promote inclusion and equity on all levels. It belongs to the set of a given company's DE&I policies and has strong political and legal grounds, thus incrementally becoming a mandatory (and sometimes, unfortunately, formal) part of workplace training. This imposes certain challenges in engaging employees in diversity training without having them feel obligated to do so.
Making learning self-paced by moving it online can greatly help with that. Plus, with online courses, you'll have boundless possibilities to communicate your message in an interactive, authentic manner in various training activities and even characters that represent a variety of backgrounds. They will help to better explain the great value of having a diverse and multicultural team and how insightful this experience can be for everyone.
Also read: How to Build a Learning Culture
Did you know that, according to the Boston Consulting Group, diversity can greatly improve the company's bottom line and result in up to 19% higher revenue. Promoting diversity at all levels is a smart investment in innovation and growth.
Sensitivity training (T-groups)
Sensitivity training is a type of training in the workplace focused on group dynamics. It aims to create a safe, judgment-free environment in which people become more aware of the needs, emotions, and differences of others, and prevent any form of discrimination.
This training is usually conducted in the form of discussions and interactions in groups of 10-12 people. Depending on whether the participants belong to the same organization or not (whether they are strangers or not), sensitivity training can be run as a stranger-lab, cousin-lab, and family-lab session with the involvement of the trainer. In the long run, sensitivity training helps to reduce the likelihood of conflict in the workplace, thereby improving retention and staff morale.
Did you know that employees who perceive their workplace as kind feel 30% more motivated? We better not take kindness for granted and underestimate the importance of corporate culture inducing it. How about your workplace environment?
Upskilling and reskilling programs
Upskilling aims to match employee skills with market needs, while reskilling helps to regain important competencies, especially if a person was temporarily unemployed.
Based on the premise that people need to hone their skills and keep them relevant, upskilling and reskilling programs should not be omitted. For some industries, regular refresher training is crucial for certification and pursuing a career in the field. You absolutely can put this type of workplace training on autopilot with a learning management system (LMS). This will make it easier to track employee assessment results and promptly assign retraining to those who need it.
Did you know that in 2022, L&D managers plan to deploy 10% more large-scale upskilling or reskilling programs than in the previous year? Ask yourself how you plan to cope with knowledge obsolescence in 2023.
How Can You Improve Workplace Training?
While the Great Resignation rages on, the urge to fill empty jobs may seem absolutely natural and training matters risk being overlooked. But they certainly shouldn't be. Workplace training is probably more important than ever, and finding and implementing new training methods is even more vital now than during the COVID-19 outbreaks.
iSpring Suite and iSpring Learn LMS comprise an integrated solution for launching any kind of workplace training. They enable HR and L&D managers to transfer important knowledge in-house and develop more authentic ways to communicate with employees.
Workplace training created with iSpring can be a solid response to the changes that the market is facing. It allows for the flexibility that people need right now and, no less importantly, suits any budget. Try it out to enhance training in the workplace today!