March 2, 2022
New Employee Onboarding 101 – Set New Hires Up for Success from Day 1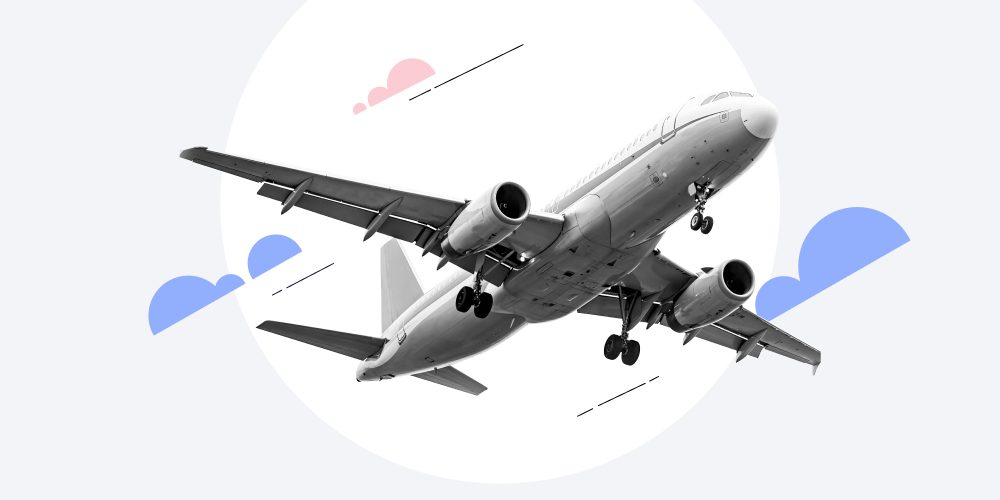 Just a few decades ago, freshly hired employees were expected to stay with their new company for the long haul and sometimes even for life. Because of this paradigm, traditional new employee onboarding and orientation programs mainly featured a brief introduction to the company and perhaps a speech from the managing director, followed by reams of forms and paperwork to fill in. Doesn't sound that inspiring, does it?
Today's workers are often looking for something far more than just a job and are increasingly job-hopping, freelancing, and taking shorter-term contracts and even mini-careers until they find a good fit. Thus, it should come as no surprise that Gallup found that only 12% of employees think their company did a good job onboarding. 43% of HR managers actually agreed that "time and money are wasted because of ineffective onboarding processes."
So, it's not just some esoteric problem, real money is being left on the table by companies using poor onboarding processes.
What Is New Employee Onboarding?
We would define it as follows:
"Onboarding is the mechanism whereby new employees acquire the required knowledge, skills, and behaviors to become effective members of the organization."
What should be included in new employee onboarding? There is no single clear consensus, and it will vary between different organizations and their ultimate goals. But Dr. Talya Bauer from the SHRM identified The Four C's that a successful onboarding program must include. The Four C's stand for:
Compliance implies teaching new hires the basic company policies.
Clarification refers to ensuring that employees are aware of their responsibilities and how to fulfill their role correctly.
Culture involves providing the formal and informal norms of the organization.
Connection means relationships with colleagues and feeling like a part of the team.
A new employee onboarding program can take several weeks or longer. However, many onboarding specialists agree that the adaptation period should last at least three months. Ninety days is the bare minimum for new hires to get used to their roles, mentally prepare for their responsibilities, feel valued and supported, and get the knowledge and skills necessary to succeed. Extended onboarding can also decrease time to productivity and increase ROI for an organization with regard to the employee.
What Should an Onboarding Program Include?
Let's take a more detailed look at the different stages of the onboarding process and what content you should consider including in each.
Before they start
It's important to frame your new employees' experience in a positive light right from the get-go – and that means setting their expectations and comfort level before they ever step foot inside the office.
Consider taking these actions prior to the start date:
Send: Send all pre-hire documents electronically so new employees can complete them in advance – if you can use e-signatures even better. Examples of these types of documents could include legal and contract documents, employee manuals, first-day parking passes, and any additional information the employee should take a look at.
Plan: Plan out what will happen in the first week and beyond – this can include a 3-month new hire roadmap.
Prepare: Prepare their workspace, tools, and other essential resources ahead of time. Walking in on day one and having your laptop, company cell phone, and desk ready to go will create a great first impression that will set the tone for the relationship. Even if the employee is a contractor or will be using hot desk arrangements, this will go a long way toward making them feel welcome and productive. Also, prepare the existing team. Inform the team about the incoming hire's name, role, and other important details. If they know you'll be making the rounds to introduce new hires, they'll be more likely to make time to be friendly and welcoming.
Meet: Plan 'meet and greets' with important contacts. Face time with people who will be key to the new employee's working success opens a gateway for future communication. This should include any managers, team members, and colleagues from other departments.
On their first day
First days can be stressful as well as exciting, so follow these steps to make your new employee feel comfortable:
Make a general announcement in the department, floor, business unit, or whatever level of organizational structure your new hire will be joining. It's a good morale booster and a way to get the department together and introduce the new member. To cover the rest of the bases, send a group email to the broader community providing brief details about the new hire, their role and a little background information as a conversation starter.
Conduct a tour. This should cover all the basics like restroom locations, where to find each department, parking spots, break rooms, and lunch spots. This is also a good time to make more informal introductions to the team.
Lay out the week one schedule. Make time to sit down without distractions and have a real conversation about what the first week will look like so the new hire knows what to expect.
Assign a mentor. Nominate a senior member of the team the new hire will be joining to mentor them on the particularities and inside workings of the organization. A mentor's coverage is entirely up to the organization but typically includes everything from company-wide policies and procedures to how to perform essential daily tasks.
In their first week
It's important not to overwhelm the new hire during this stage of the employee onboarding process. While it's important to complete the onboarding process in good time, you also want your new employee to be productive and settle in.
Walk through important procedures, rules, processes, and standards. Things to cover here would be rules and regulations for Internet and social media use, email communication, and time allowed for breaks.
Introduce the company culture. Hopefully, at this point the employee has a general understanding of the vision, mission, goals, and values you hold in the company from the day one content. Now it's time to relate all that back to your company culture and help them understand how the culture relates to the product or end service you provide.
Provide setup guides. From email and computer setup to essential processes and platforms your team uses, each company has their own way of doing things, so a quick reference guide they can keep handy in their workspace is a great idea.
Create a workbook. Build a workbook that includes milestones of where they should be on Day 5, Week 2 and the end of Month 1. Giving your new hire concrete milestones to reach will help them plan their time.
Outline the training process. Familiarize the new hire with how training works at the organization and what will be expected of them. At this point, you can make available any training materials or modules they need to complete within the first week and provide HR or other contacts for training.
Start training. The second day is a good time to start their training.
Follow up at the end of the week. After giving the new hire time to get used to the office, workspace, and their mentor, follow up with them to make sure they are comfortable and are picking things up at an appropriate pace. The end of the first week is a good time to discuss how the next month or so should progress, what you expect of them, and where they should be once they reach that time.
Calendar a 2-week check-in. Put this in the agenda toward the end of week 1 and it will act as a milestone for both you and the new hire.
Encourage activity. Give new hires something to do. It may sound obvious, but don't get caught up in the onboarding process; allocate a few hours per day to having them complete actual work.
In their first three months
Establish lines of communication. At the first month mark, the new hire should be settled into their office and getting into the meat of their training. Find out what's going well and what they might need help and support with.
Start providing regular feedback. Get updates from colleagues who work closely with the new hire and make an effort to correct their course if required.
Encourage independence. You created a great onboarding program, backed up with some great training and an evaluation and readiness process – so now is the time to encourage them to take that and run with it.
Set performance goals. Goals not only encourage good performance, they also encourage engagement. So, before the first scheduled monthly review, assign some goals to accomplish within their first 3 months.
Give them their first performance review. After 90 days, your new hire should reach a decent level of proficiency. The review is a good time to evaluate their strengths and weaknesses and to decide if the current training program is meeting all of their needs.
How to Create an Effective New Hire Training Program
Training is an important part of any onboarding program and it sets the scene for the learning that will be provided throughout the employee's career. Let's look at how to get started with new hire training.
Step 1. Build a new employee training program
The content for a new employee training program is flexible but can generally be broken down into two main parts:
Global training for all new hires: Here you can include modules about company culture and mission, core management team, important rules, regulations, etc.
Specific training for an employee role: This could include basic training on core processes and systems for a specific position.
The key point here is that it may be time consuming and expensive to onboard and train each new employee face to face. This is especially true if the organization is large, and the turnover is quite high. That is why many organizations move onboarding training or at least part of this process online.
An asynchronous training program for new hires using eLearning has many benefits, most notably that it is available on-demand so it can be accessed at any time. It is also reusable, which means creating a training course once and providing it to all new hires, and customizable, so you can make multiple versions or pathways for different types of employees.
Here's an example of an induction course for all new hires that come into a company:
Sample induction course
Content type
What to cover
Welcome video

Brief overview of the company – its mission and a few basic details about the organization
Clear description of the employee's new role
Warm welcome and congratulations on the new position from the CEO or chairman

Introduction course on the company

Company history
Company mission and values
Corporate culture
Management staff
Overview of the products/services provided
Main competitors in the market

Compliance course

Personal conduct standards (anti-harassment, etc.)
Progressive disciplinary actions
Security
Now let's take a look at an example of a one-week onboarding program for sales positions.
Sample one-week program for sales representatives
Goals and objectives
Study the steps of the sales process, learn to predict and shape customers' needs, present products in terms of customer benefits, handle objections, and close sales. Make the first sale.
Knowledge and skills
Know the steps of the sales process, objections, funnel questions and answers, and sales closing techniques. Know-how and what to say about competitors in the market, their products and their strengths and weaknesses. Be able to work with the mail.

Tools

Business proposal templates, call records, chats.

Online course: "Features, benefits, and values. Reasoning." Online course: "Need identification. Funnel questioning." Online course: "Objection handling." Online course: "Closing a sale."

Coach
Ryan Lewis, Head Of Sales Department
Knowledge check

Online quiz: "Features, benefits, and values. Reasoning." Online quiz: "Need identification. Funnel questioning." Online quiz: "How to handle objections." Online quiz: "How to close a sale."

Face-to-face assessment of cases with Head of Sales Department / Sales Director.

Decision on moving an employee to probation.

Books
"The Challenger Sale: Taking Control of the Customer Conversation," by M. Dixon and B. Adamson
Sales plan
1 implemented plan
Step 2. Create learning materials
If you're new to eLearning content authoring, building an onboarding course may seem quite a challenging task that requires hiring a professional course developer. However, with modern eLearning authoring tools you can make online courses on your own.
For example, with iSpring Suite, you can build beautiful and engaging courses, even with no eLearning background. It is a fully featured yet easy-to-use authoring tool package that allows you to create slide-based courses, quizzes, training videos and screencasts, dialog simulations, and microlearning interactive modules.
Now let's take a look at examples of onboarding components that can be created with iSpring Suite and delivered as eLearning.
Videos
How about a professional-looking welcome and introduction to the company from the CEO or chairman? This presents a personal touch that will create a connection with the employee and help them understand the values and goals of your organization.
See how Pioneer Human Services, a non-profit organization that helps people integrate back into society after incarceration, welcomes their new hires:
Slide-based courses
eLearning courses can be created quickly and easily and then delivered online. They are ideal for delving deeper into topics such as company culture, mission and core values.
For example, Forever Direct, the regional distribution center of Forever Living Products, an American marketing company that manufactures and markets aloe vera based beauty products, created their entire introduction course for new hires using iSpring Suite. This course covers some key Day 1 topics like Values, Company Rules, Safety and Health information, and Environmental policy.
Quizzes
When onboarding new employees, it's crucial to check that the information you are providing is sticking. This is especially important for compliance type information that may be subject to federal or state laws. The best way to track your employees' knowledge is via quizzes and knowledge checks.
For example, Forever Direct, that we've mentioned above also provides new hires with a compliance course. After finishing the course, employees have to take a quiz.
Interactive modules
An 'interactive' is an eLearning component that the user interacts with either using their mouse or by swiping on a device. These can be discrete, short lessons, or be included in longer modules to increase engagement and knowledge retention. Interactives can be complex and time consuming to create manually, but iSpring Suite makes making these very quick and intuitive with the use of templates and drag-and-drop builders.
Here are some examples of engaging onboarding micromodules created in iSpring:
This interactive gives new employees a tour of the office: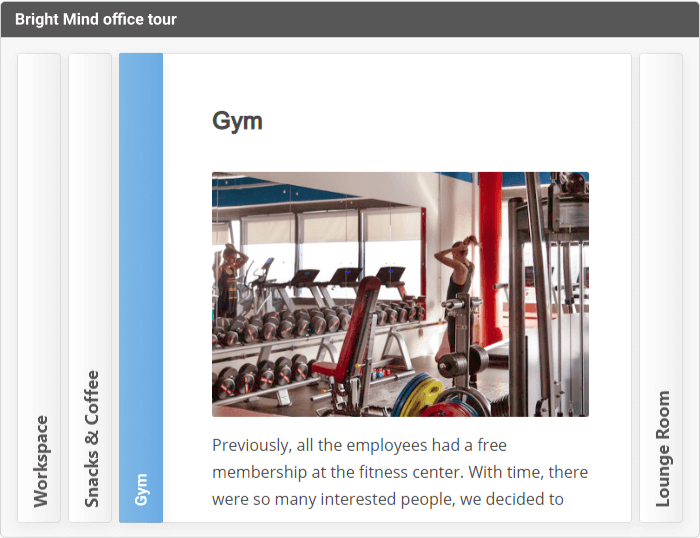 The following module shows how the company was growing across many years: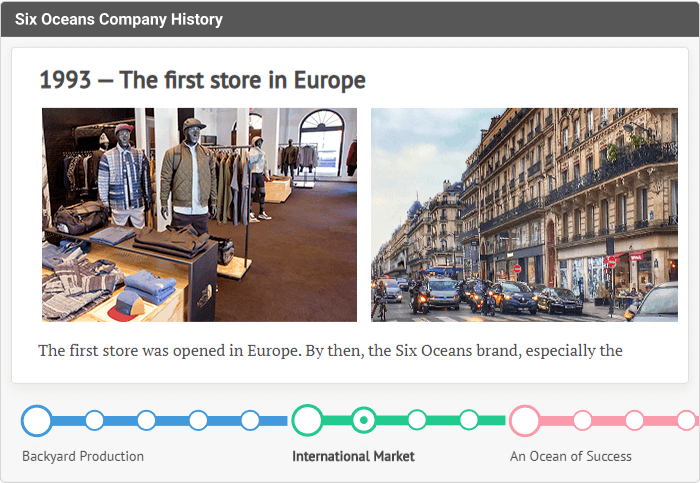 And this one provides new hires with answers to many commonly asked questions: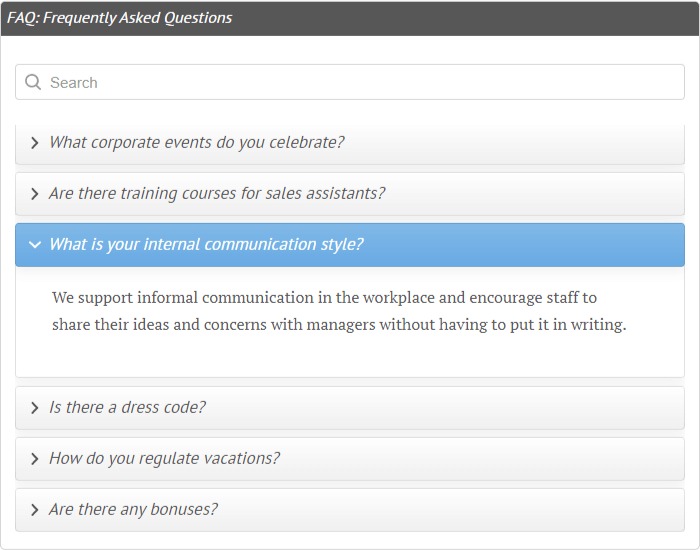 Step 3. Deliver the content to your employees
Once you've created a course, you will need something to deliver it to your new hires. The obvious solution is a learning management system (LMS), which is designed to make this process as simple as possible. With an LMS like iSpring Learn, you can quickly create and assign an onboarding pathway and set the courses up to deliver to your new hires.
A great benefit is that your employees can access training easily online anytime and anyplace, and for a custom mobile experience, it includes a native app that allows even offline access to courses.
The possibilities are endless and when an LMS is combined with an authoring tool, this will really give you the flexibility to create amazing blended programs.
Step 4. Evaluate and improve
There's no point in creating and running a great onboarding program if you don't track how effective it is. Nothing is perfect the first time around, but by using the metrics from your LMS in combination with surveys and evaluations, you can start to measure how effective your program is and implement a process of continuous improvement.
Key LMS metrics that you will want to track from your onboarding programs are quiz pass rates, course completion rates, and completion percentages. When using them all, you'll get a good idea of both how engaging and how effective your program is.
Onboarding Challenges and How to Overcome Them
Finally, let's take a look at some of the more common challenges that you may face when developing an onboarding program.
Challenge 1: Defining the new hire's role
An orientation program is a key component to effective onboarding, but providing new employees with a realistic understanding of their role can help them adjust quickly and confidently.
At the very beginning of the onboarding process, the new employee should be given a clear outline of what is required of them and how they should go about achieving those objectives. The employee should also be given a date as to when he or she should meet these objectives.
Challenge 2: Getting their manager involved
Without a manager who can effectively deal with new hires, the employee finds it difficult to put what they learned in your onboarding program into practice. Specifically, that could mean what is expected of them and what they expect from the company. New hire churn can be a significant money sink with many downstream business impacts on productivity and HR.
To mitigate this, managers should be a holistic part of the onboarding process and initiate feedback conversations with new hires regularly during the first few months on the job to share information about the company, the role, and the culture, and help them when needed.
Challenge 3: Adapting to a new company culture
Sometimes new employees fail in their new organizations because of a poor cultural fit. Organizational culture is a complex subject in its own right, but the key point to note is that it requires a strategy that ensures new employees learn about the culture and the history of the company, and how this plays into the everyday workings of the organization.
How do you do that? Well, It's critical to make the employee feel emotionally connected to the organization. The onboarding process can be seen as an initial team-building exercise. The desired outcome is that new employees bond with their colleagues as efficiently as possible. By making the onboarding process personal, new hires can understand not only what the company culture is but how they fit into it and into their team.
Final Thoughts
This was an in-depth look at new employee onboarding and we hope you got some actionable ideas to use in your own programs. If you would like to learn more about how other companies onboard their employees, check out these case studies to see how Moxa, Inc. and Oticon, Inc. do it.
If you liked the information in this article, you can download the checklist of actionable items to use in your own onboarding program.