e-Learning Continues to Grow
e-Learning is booming, and according to market research firm, Global Industry Analysts, the industry is projected to reach $107 billion by 2015. Four-point-six out of 10 college students took at least one course online in 2013 and as of 2011, 77% of American corporations are using online training. Why the explosion in growth? There's a myriad of reasons- from the high demand for anytime/anywhere online course access at schools and universities; faster bandwidth speeds; the realization of corporations that untrained and unskilled employees constrain long term growth; economic recovery and new global economic opportunities; increasing regulatory compliance in banking and financial industries; and a need for new skills in industries that are rapidly changing, such as automobile manufacturing, healthcare, and bio-sciences.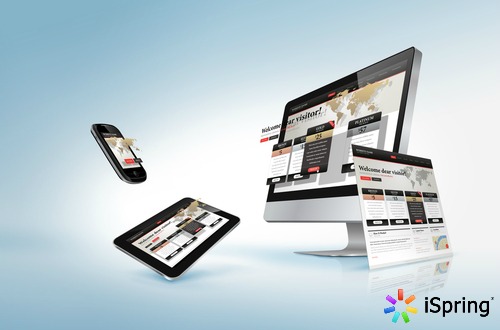 What Does High-Quality Instructional Design Have to Do With It?
Perhaps the biggest factor driving all this growth is coming from technological strides that e-Learning designers, developers and leaders have made in the past 10 years. Think about an online module you might have completed in 2004. It probably consisted of little more than a Power Point presentation with a few images and graphics thrown in- basically just slide reading. Now imagine how your students or employees would react to such a course in 2014 and thank the field of instructional design for creating a whole new kind of learning.
Instructional designers are the professionals responsible for assimilating learning models, expert-level subject matter, and e-Learning software tools into an online course that is engaging and structured to make sense to learners. Solid design principles are involved at every stage of an e-Learning project's deployment. Designers make the course come to life from an outline on paper to an interactive experience involving course navigation, social media tools, graphics, quizzes, games and mobile compatibility.
Instructional Design Influencing the Future
Instructional designers have been a key part of hastening the digital education and training revolution and they aren't content to rest on their laurels. As identified by Catherine Davis, a renowned Instructional Design Team Leader at eLearning Industry, here are the top 4 trends in instructional design for 2014:
m-Learning — There's an increased demand for courses to be delivered on mobile devices, especially in corporate training. The flexibility of being able to view a module on a tablet has resulted in the use of new authoring tools, interactivity considerations, and user interfaces. Not surprisingly, smartphones are being used more for supplemental materials instead of entire training projects.
Gamification — Games motivate us and make us think in new and exciting ways, plus they're fun! Adding gaming elements to all levels of e-Learning courses is a major trend, with instructional designers getting inspiration from current literature and blogs, popular video games and even tried-and-true board games.
Storytelling — Storytelling has always been an important way for humans to connect and learn from each other, and incorporating real-world examples, stories and scenarios is becoming standard for online learning. The Tin Can API is just one example of a new technology that incorporates real life into virtual learning.
Open communication — Technological advances have made digital learning more immersive and effective, but they've also made solutions more expensive. It's the responsibility of instructional designers to stay educated on the latest, state-of-the-art tools and to communicate to their clients the complexities involved in designing a high-level, eye-catching e-Learning project.
There's a lot to look forward to in the coming years, as e-Learning becomes more essential to organizations and individuals in the U.S. and in developing countries. Contact us via our website or any of our social media channels: Facebook, Twitter, LinkedIn for more information about powerful e-Learning products and tools that will keep you looking ahead.
What are your thoughts on Instructional Design in 2014? Do you have any questions? Share either with us!