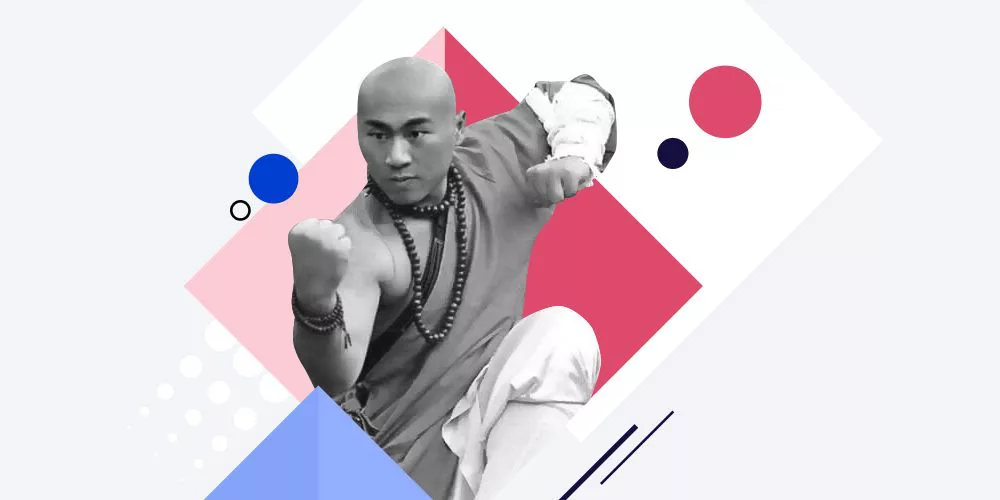 L&D experts believe that in the future, learning will go far beyond online courses in LMS to become an integrated part of employees' work process. This entails big changes in learning technology. For example, LMSs are expected to become more intuitive — almost invisible, while content, on the other hand, will become more captivating and immersive.
Which instructional designer skills will be vital in order to keep up with all these changes? We've interviewed 7 experts in eLearning and put together this list of the top 5 instructional designer skills to obtain and improve in the future. 
1. Finding a specialization 
Today, a successful instructional designer wears many hats. They not only write objectives, create online courses, and develop assessments but also do video production, design courses — even build mobile apps. There are a plethora of various tools that allow instructional designers to create high-quality audio, podcasts, simulations, etc.   
However, according to Steve Foreman, head of management consulting firm, InfoMedia Designs, technology is advancing so quickly that it's getting more complex to be able to do some of the more advanced things that people want to do. Should instructional designers work even harder to achieve excellence in all aspects of eLearning? 
Jane Bozarth, director of research for The eLearning Guild, believes that now is the time for an instructional designer to think about specializing.
One person can't do good VR and great podcasting — I think that's too much to ask for a human. Instructional designers should start looking at where they want their career to go and what skills they would really like to pursue, as we move towards this world of more accessible multimedia and more accessible and very digital learning.

Steve Foreman agrees that the technical side and the instructional side should be covered by different specialists, working together as a team to develop learning solutions.
2. Focusing on the learner
An instructional designer, be they a narrow specialist or a generalist, exists at an intersection of many different competencies and design approaches. According to Richard Goring, director at BrightCarbon, in order to bind all of this together, instructional designers need—at a minimum—a learner-focused mindset. 
If you keep the learner at the center of your approach, you'll fit right in!

JD Dillon, chief learning architect at Axonify, advised that in order to provide right-fit solutions, instructional designers should gain a better understanding of the people they support and the context in which they work every day.
Everyone in this profession—new or established—has to recognize the expanded role L&D can play in helping people do their best work. It's not just about learning. When you define learning and support as more than just courses, you can radically expand your toolkit.

3. Staying ahead of the curve
According to Joe Ganci, president of eLearningJoe, a consulting and training eLearning company, if an instructional designer is stuck in an old mindset, they'll be missing out on all the advantages and possibilities that come with the new technologies.
Instructional designers, like doctors and lawyers, always have to research and practice new things. My advice for instructional designers is: don't stay stuck! Make sure you are always gathering new ideas and trying things you see.

Michael Sheyahshe, developer, technologist and expert in eLearning, also highlighted that considering the amount of information emerging every day in the sphere of L&D, the instructional designer of the future has to have strong problem-solving and creative thinking skills. 
L&D, training, and eLearning is such a vast, disparate, and varied amalgamation of multiple methodologies, industries, branches of science and levels of technology that we need individuals to intently listen, consider, consume, and consider all the various aspects —  but also be able to deftly mentally maneuver onto the correct solution pathway, while navigating the previous pitfalls.

4. Adopting innovations and ideas from other fields
Today, an instructional designer is more like a showman, competing for attention with social media, YouTube, and "that new Netflix series everybody is talking about". For that reason, the ability to engage the audience with new, unusual types of content is a must for today's ID. 
Experts advise that instructional designers should also keep up to speed with technology advances outside L&D:
Virtual reality and augmented reality, for example, were happening in many fields. And only after we saw how it works for other fields, could we say, "Oh, this could be really useful in learning!

Another thing that was "borrowed" from other fields is chatbots. Used in sales and marketing, social media, and CRM systems, chatbots help increase user engagement, speed up user interactions, gather analytical information, and improve overall customer experience. In eLearning, chatbots offer great possibilities for helping bridge the gap between the learner and the instructor.
The ability to have a chatbot pretending to be a patient or a client in real-time, being able to respond to what you're typing instead of just having choices on your screen, it's gonna be big.

Many cool pieces of learning content were inspired by the gaming sphere. According to Karl Kapp, professor of instructional technology at Bloomsburg University in Bloomsburg, PA, recently there's been an interesting resurgence in old fashion analog games.
I work with a number of organizations, some of them high-tech, and they are asking for card games and board games to teach concepts like sales role-plays and business decision-making.

5. Integrating learning with business metrics
One more vital skill for an instructional designer is being able to take a broader approach to measuring learning effectiveness: not just evaluate the worker's skills and knowledge, but look at their performance in the workplace. Steve Foreman believes that in the future, learning will be closely integrated with metrics. 
It is very important for an instructional designer to be able to consult with executives in the organization and develop relationships with them, as well as do performance analysis, taking an integrated approach towards metrics and integrating business metrics with learning metrics.

For an instructional designer, being able to adapt to innovations, new approaches, and trends is the key to success. Besides, to effectively train other people, an instructional designer should be able to quickly learn and master new skills. 
In this article, we've examined 5 important instructional designer skills, according to industry experts. However, if you're just beginning your journey into eLearning, you may start with this basic guide to becoming an instructional designer.