March 31, 2023
Retail Training Made Easy: How to Deliver It Online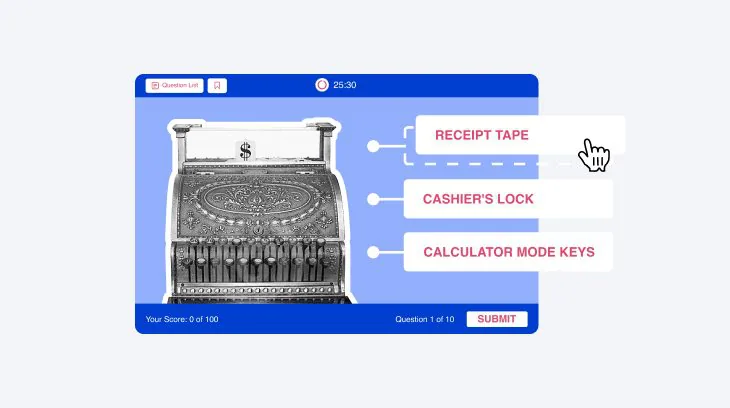 Retail is one of the fastest-moving industries out there. And, with the rise of online shopping, businesses have to work harder than ever to keep customers loyal. So, a well-trained workforce is crucial. Employees who receive regular, effective training are more engaged, knowledgeable, and better equipped to provide an exceptional customer experience. This leads to lower staff turnover and higher sales.
However, training retail staff can be challenging, due to irregular shifts, busy working environments, and logistical issues. Fortunately, you can address a lot of these challenges by switching to eLearning. In this guide, we explore everything you need to know about moving retail staff training online, including:
What Is Retail Training?
Retail training is the process of developing the knowledge, skills, and behaviors employees need to thrive in a retail environment. Its end goal is to enhance employees' job performance so they provide the best possible customer service and improve sales.
Retail employee training can cover a wide range of areas, including product knowledge training, customer service training, sales training, and compliance training, as well as training on visual merchandising, inventory management, and leadership.
Use Cases for Digital Retail Employee Training
Here you'll find real-life examples of how you can streamline training processes, reduce costs, increase sales, and drive performance in the retail industry by moving training online. In each use case, you'll see how our authoring tool, iSpring Suite, and our LMS, iSpring Learn, are helping retailers solve their business and training issues.
1. Onboard new hires effectively to make them productive shortly
Onboarding prepares new hires for their new job role and familiarizes them with the company culture, processes, procedures, and industry and role-specific knowledge. Delivering onboarding online creates a smoother, more flexible process that isn't restricted by location. This is exemplified by the approach of the NAOS skincare cosmetics company: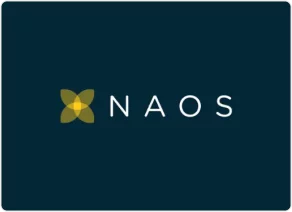 Following the pandemic, NAOS decided to train employees online. After making the switch to digital learning, they soon realized they needed a tool that could quickly create engaging and effective eLearning courses with no design experience. So, it invested in iSpring Suite.
With iSpring, NAOS was able to train 113 employees in different locations around the world in three months. It also launched employee onboarding learning tracks for two of its major brands, each consisting of 11 engaging courses. As a result, the move to online learning led to a 25% reduction in training expenses.
2. Ensure your employees have comprehensive knowledge of the products
Product knowledge education is key for retail business as it arms sales floor managers, sales professionals, and other staff with the information they need to sell products and provide better customer service. Delivering it online makes it quicker and easier to roll out and update training for new product launches and updates. That way, retail staff can always access the latest and most crucial product knowledge.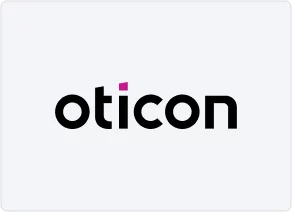 For US hearing aid manufacturer Oticon, product knowledge is critical. Using iSpring Suite, they created a range of training programs for both employees and customers that include product knowledge courses. Thanks to its success, iSpring has become a key tool in Oticon's employee development strategy, allowing them to train 250 employees nationwide.
3. Provide consistent compliance training
A comprehensive training plan for retail employees should cover industry-specific laws, regulations, and policies like health and safety, data protection, and consumer protection standards. This ensures that workers have the necessary knowledge to protect themselves, the customers, and the company's reputation.
Moving compliance training online guarantees that every employee can access the training when needed. What's more, LMS reporting provides HR teams with accurate training data in case of an audit or incident.
Also read: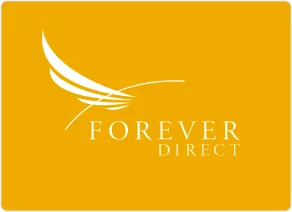 Distributor Forever Direct started using iSpring Suite because it needed an effective and flexible way to deliver compliance training to warehouse workers. By raising safety awareness among its 350 employees and creating engaging safety instructions, workplace accidents were reduced by 50%.
4. Deliver retail sales training and educate on best customer service practices
Sales and customer service are two main components of training for retail employees. Retail sales training teaches objection handling and suggestive selling techniques to increase revenue, while customer service training focuses on building rapport, handling inquiries and complaints, and fostering customer satisfaction and loyalty.
Offering online training modules ensures that your sales team and sales associates have 24/7 access to essential soft skills training. As such, they can hone their skills at a time that suits them and do so on any device, leading to higher completion rates.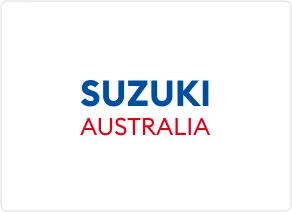 Suzuki Australia uses iSpring to create and deliver digital training for its dealerships' technical staff. Providing engaging training and tracking it through weekly LMS reports helped it to achieve a 100% training completion rate for the first time.
5. Train distributors and indirect employees
Many retailers partner with distributors or resellers that sell their products on behalf of the company. While these distributors may not be direct employees, they need to have the necessary training to represent the brand in the best way possible and sell its products. Standardizing distributor training ensures that every customer receives the same information and quality of service. Moreover, delivering training online makes it more accessible, boosting response rates.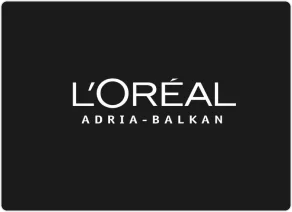 L'Oréal Adria-Balkan, a regional subsidiary of L'Oréal, was able to train 90 indirect employees across 7 countries. Using iSpring tools, it has improved training materials and created learning paths to build localized catalogs in the language of each country. As a result, they achieved a 100% response rate for active users.
How to Create a Retail Training Module
Now it's time to dive into the big issue: how to create engaging and effective retail training content. The best thing is that you won't need any tech and design skills. All you need is a full-featured authoring toolkit, iSpring Suite.
But before you proceed to content authoring, you'll need to go through a few preparatory steps:
Step 1. Define learning objectives
The first step in creating a retail training module is to set clear learning objectives. These will act as a North star, guiding you through the creation process. Remember, each section of your training module should be aligned with and relevant to the learning objectives.
The number of objectives you set will depend on the complexity of the topic and the learners' level of knowledge. That said, as a general rule, you should aim for between three and six learning objectives per training module. Here's an example of what you might have: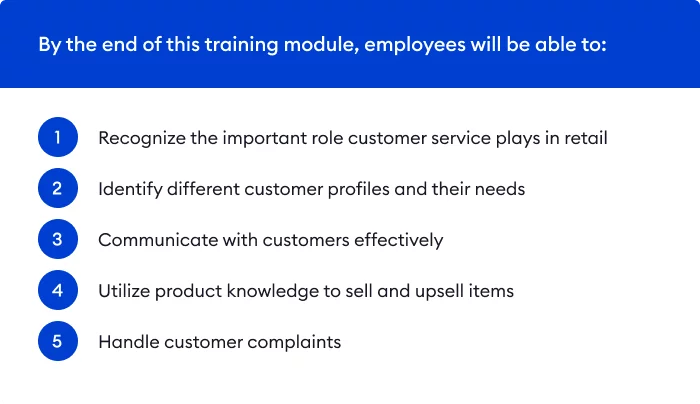 Step 2. Map out your training module
Retail staff members are short on time, so it's critical that training is concise and relevant. The best way to achieve this is with careful planning.
Start with a broad overview of the module and then zoom in to the smaller details. Remember to consider how it fits into the bigger picture – every module should be consistent and aligned.
Working with in-company subject matter experts (SMEs) will ensure that your training covers all the essential information (and removes any irrelevant extras). Once you've gathered the key information from stakeholders, break your content down into sections and decide how to present it.
Here are some of the content formats you can leverage with iSpring Suite: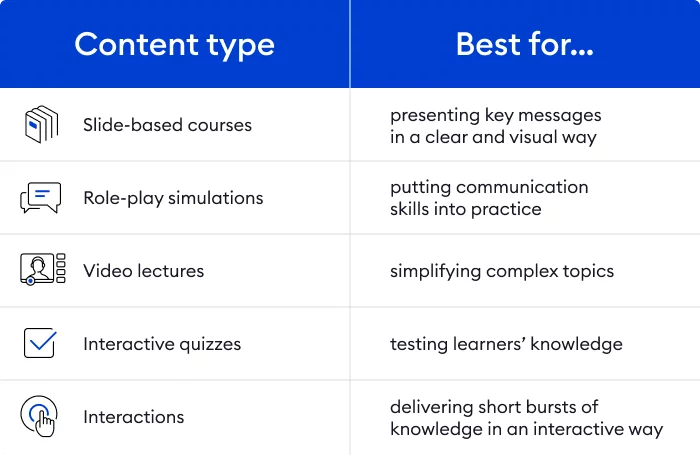 The outline of your training should cover:
The target audience
Information to be covered
Content format
Here's an example of what the outline might look like:
Example of a retail module outline
Target audience
Information to cover
Content formats
New retail employees or current employees who need to refresh their customer service skills

Intro to retail customer service
Types of customers and their needs
Communication skills for retail employees
Product knowledge and why it matters
Handling customer complaints

Video lectures by managers and the CEO
Slides with core information and visual aids, such as clickable images
Scenario-based role-plays for practical application of soft skills
Interactive quizzes at the end of each section and a final assessment
Step 3. Write the content
Now comes the fun part: writing the content. A common best practice is to prepare a layout in a Word file so you can simply copy and paste any text into your slides during the following step.
When writing your content, remember these golden rules:
Cater to different learner profiles with varied types of content
Keep it simple, clear, and concise ("When in doubt, cut it out.")
Avoid long explanations and overcomplicated jargon at all costs
Dividing the content into clear, logical sections will facilitate organizing it.
Step 4: Build the module in iSpring Suite
The next step is to create your module in the eLearning authoring software by adding your content and multimedia. Just download a free iSpring Suite trial and follow the steps below to make it come out right.
Fully-stocked eLearning authoring toolkit for PowerPoint. No training required to start!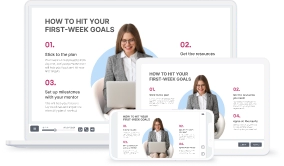 1. Choose a template
Plug-and-play templates are an excellent way to speed up creation time, maintain consistency, and ensure that your courses look professional. iSpring Suite has a wide range of customizable eLearning templates that cater to every training scenario. All you have to do is personalize it with your branding and content.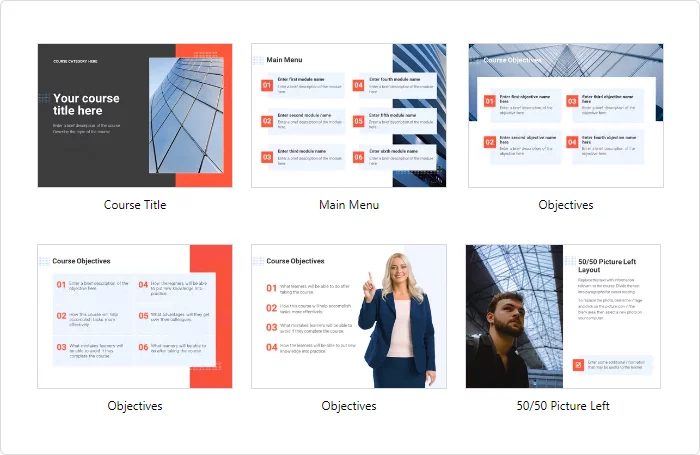 2. Copy and paste your content
Since you've already written and edited your content, you simply need to copy and paste any text-based content directly into your template of choice, as in this example: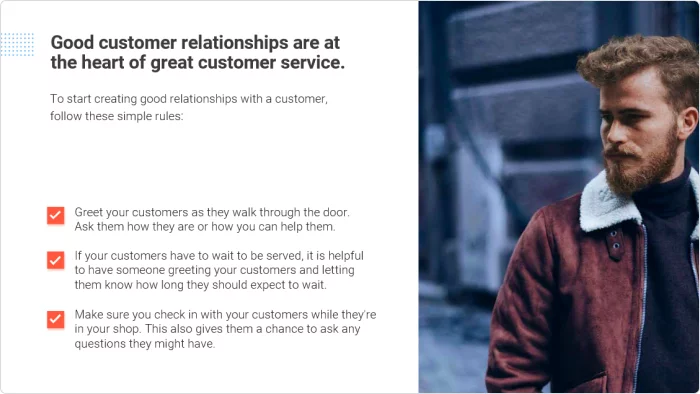 3. Add multimedia
You'll also need to add multimedia content like videos, images, and audio to make your training engaging and interactive. All you have to do is drag and drop them into the relevant sections of your template to add these to your course. Here we've replaced the picture in our slide so it looks consistent: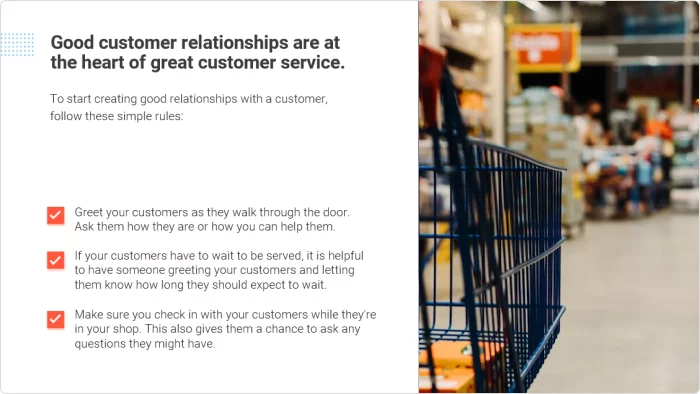 Or you can create and edit engaging training videos directly in iSpring Suite and add your recording to the template, like this: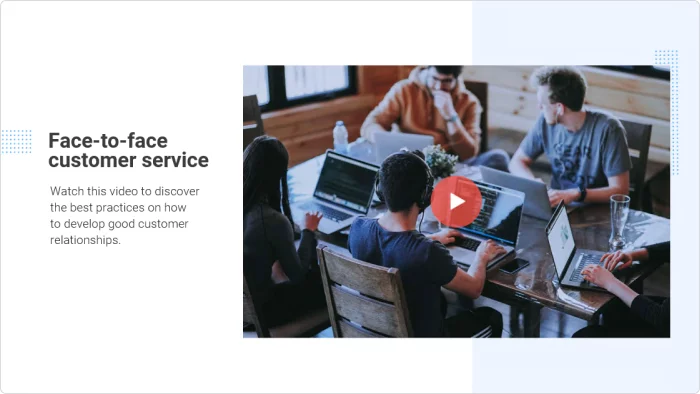 4. Create practice activities
After you finish your slides, it's time to create opportunities for employees to actively practice what they've learned. You can easily do this in iSpring Suite by adding role-play scenarios.
In the context of retail employee training, role-plays are an excellent way to build communication skills and improve customer interactions. Your retail associates can practice in a safe-to-fail environment and receive immediate feedback based on their responses. To create a role-play using iSpring Suite, you simply need to choose a background and character from the built-in content library. Then, add your dialogue and a voice-over if needed. Employees will select an answer and, depending on the response they choose, will be directed to the next stage of the sim.
Here's what a role-play built with iSpring Suite looks like: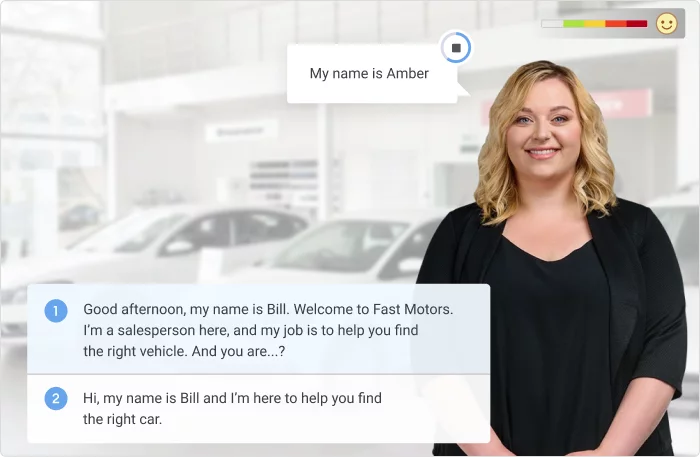 5. Add a quiz
Wrap up your module with an interactive quiz to test learners' knowledge and recap key information. iSpring comes with fourteen ready-made question templates so you can maintain learners engaged. It allows you to build both the ubiquitous multiple-choice and true/false questions, as well as advanced hotspots, and drag-and-drops.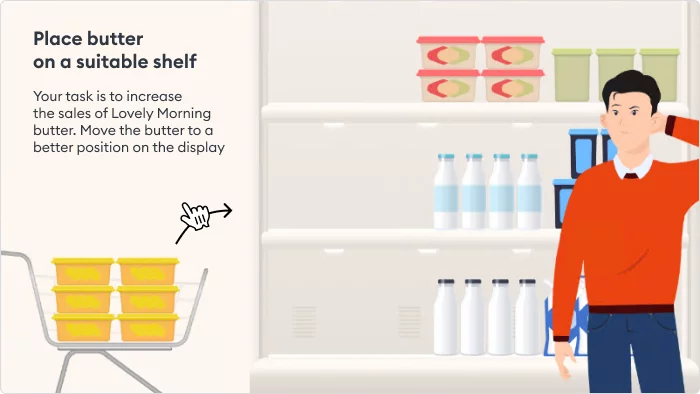 You can enhance your quizzes with audio and video content, and customize testing rules to make them cheat proof: randomize questions, shuffle answer options, and set a time limit for answering each question.
Step 6. Publish and launch your module
Once your training module is ready, publish it to SCORM and upload it to a learning management system (LMS) like iSpring Learn. From there, you can add the training module to a learning track or catalog, or share it as a standalone course.
Automate corporate training and improve employee performance.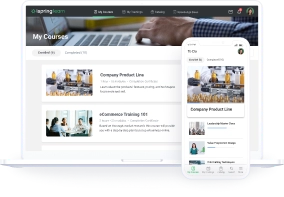 Step 7: Measure results
When your retail training module is live, you can start gathering data. iSpring Learn comes with a range of comprehensive reports that allow you to easily assess employees' results and the impact of your training program.
The Learner Progress report is one of the best ways to measure the overall success of your retail employee training. It provides an overview of how many courses have been completed, how many are overdue, and how each user performs. Using the filters, you can quickly sort this data by group, role, department, etc.
Monitoring completion rates is a valuable tool for evaluating the effectiveness and engagement of training courses. It allows you to make data-driven decisions to optimize the training program.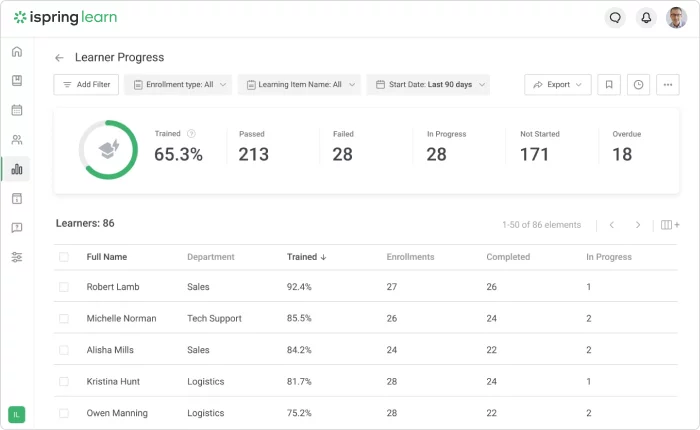 FAQ on Training Retail Staff
Why is employee training so important in the retail industry?
Employee training is crucial to the success of retail business because the number of sales and the amount profit depend largely upon your employees' product knowledge and the way they communicate with customers. Effective staff training can provide multiple benefits, including:
Increased productivity and subsequent revenue
Improved employee morale and retention
Greater customer satisfaction and loyalty
What are the benefits of moving retail employee training online?
Here's why many companies go online:
Cost-effectiveness: eLearning cuts costs associated with in-person training, including travel expenses, instructor fees, and venue expenditures. Moreover, online training only needs to be created once and can be reused repeatedly, reducing production costs.
Flexibility: Online staff training delivered via a retail LMS gives employees 24/7 access to critical learning material and information. As such, staff can train when and where they wish.
Consistency: Digital training enables companies to standardize employee education, ensuring that all new hires and seasoned employees receive the same information and quality of training.
How can you make retail staff training engaging?
Engagement is the cornerstone of successful employee training because it motivates learners, thereby improving knowledge retention. Here are some tips to ensure your training program is engaging and effective:
Add variety: Catering to different learning styles and preferences is the best training method. So, try to use different content formats; for example, aim to include text, videos, quizzes, simulations, interactive activities, and visual aids.
Use real-life examples: Make training relevant by using real-life scenarios and examples that apply to the retail industry, employees' roles, and individual needs.
Incorporate practice time: Give staff chances to put what they've learned into practice with some hands-on activities. These could include role-plays and interactivities that require employees to actively participate in training and apply the newly acquired knowledge and skills.
Give feedback: Use an LMS to monitor employees' progress through the training process. Then, provide feedback, suggestions, and further training recommendations based on your findings.
What are the best ways to measure the success of an online retail staff training program?
Measuring the impact of your training programs allows you to identify their strengths and weaknesses. That way, you can make the necessary tweaks to ensure your education programs garner the desired outcomes. Here are four best practices to follow:
Define clear performance metrics to track progress.
Factor in opportunities to gather feedback from employees and instructors through surveys and interviews. Use this feedback to pinpoint areas that need improvement.
Monitor employee performance and behavior consistently to analyze the impact that your training is having on overall job performance.
Review and update employee training programs regularly to ensure that all of the information is up to date, relevant, and effective.
A Final Word on Retail Training
Training for the retail industry is essential for companies that want to stay competitive, but it's not without its challenges. Scheduling in-person training can be costly and time-consuming. Fortunately, moving retail employee training online can be a game changer.
With the right tools and strategy, your retail business can deliver consistent and effective training that empowers your staff to thrive. iSpring Suite allows you to build compelling, results-driven retail training courses in minutes. And, with a powerful LMS like iSpring Learn, you can deliver, manage, and track training results efficiently.
Are you ready to take the first step toward transforming your retail training program? Get a free iSpring Suite trial and sign up for an iSpring Learn demo today.