July 10, 2022
Cost for Training Employees: How to Spend on Training Wisely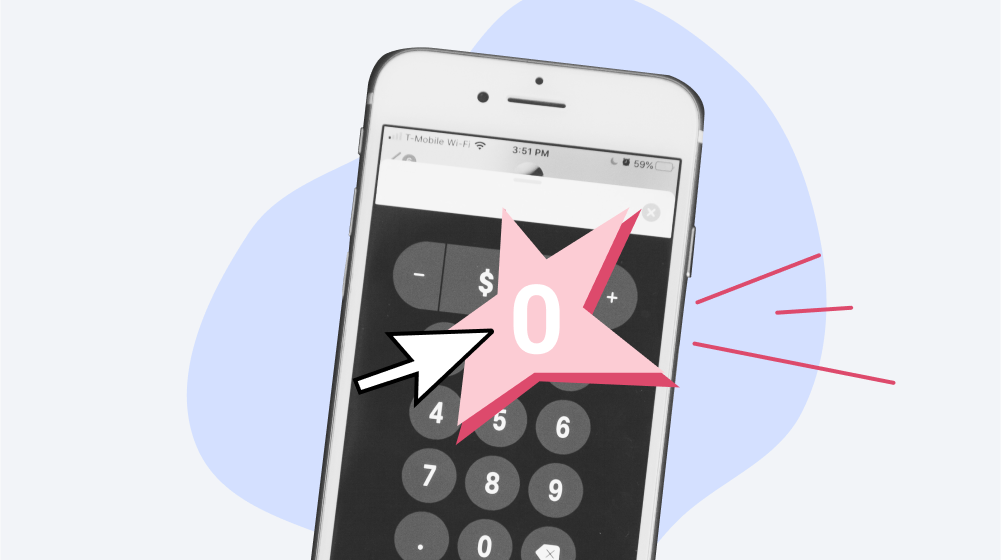 According to the Training Industry Report, in 2019, 14% of companies intended to reduce their employee training costs. Last year, these figures increased by 5%. Duh, no wonder. What a year! Maybe your training budget was reduced. Or maybe you plan to allocate resources efficiently. Either way, this article will help you find out how to make training an investment, not cost, and spend on it reasonably.
The Сost of Training Employees and What It Depends On
First, let's see what impacts training expenditures. There are basically three pillars that predetermine how much you'll spend training employees:
Business size. One size doesn't fit all, and depending on incomes and the number of employees, different organizations can afford different types of training.
Industry. In some industries, like leisure and hospitality, or maintenance work, jobs don't require much expertise or experience, and on-the-job training tends to be sufficient. In turn, other businesses support extensive training. Take Amazon for instance: it retrained 100,000 nontechnical workers to transition into software engineering careers.
Training methods. Coaching and external training are costlier. Be it training supplies, venue rental, or travel costs and accommodations for trainers and trainees – you pay not only for the training itself but for many things that come along with it.
The latter is particularly relevant for the traditional face-to-face type of training. Face-to-face training presupposes that we meet each other personally in a physical setting, and there is an instructor that leads us all the way. This instructor-led training is instructor-dependent because the presence of a trainer is essential. It entails repetitive fees for every training session. Plus, you need to provide the necessary training facilities.
A progressive alternative to this approach is eLearning. It is the way we can transmit and access educational content anytime and anywhere using technology. Basically, it is the use of the Internet and tools that allow you to:
Find free or paid learning resources (massive open online courses on Coursera, FutureLearn, edX, Udacity, or curated content)
Host virtual training (web conferencing tools like Zoom, Skype, GoToMeeting, WebEx)
Create online courses (authoring tools)
Store and manage learning materials and processes (learning management systems)
Use outsourcing and order content from a third party
With these tools, moving at least a portion of training online is no big deal. Of course, some of them are paid. But with their help, you'll be able to reduce employee training costs significantly. Moreover, they can eliminate the impact of hidden costs that go along with face-to-face training. Let's consider them next.
What Are the Hidden Costs of Training a New Employee?
The hidden costs are non-obvious factors that impact your training expenditures and that you also should forecast. We can point out the two principal factors: employee turnover and loss of productivity and profit.
Employee turnover
31% of new employees leave a job within approximately half a year. So, it may happen that you've paid to train your staff, but a third of them leave the company. With this turnover, your training efforts face the risk of loss in effectiveness, and something has to be done about it.
Loss of productivity
Time is money. Obviously, while employees are training, they're not working. Face-to-face training is quite a time-consuming event, especially if it is conducted on-site. Also, companies tend to ask seasoned employees to be supervisors in order to coach newbies. As you can see, this approach has two major shortcomings. First, new employees cannot work to their fullest capacity while learning how to do their job; second, training takes everyone away from their regular duties. As a result, if training is not organized properly, the entire team may become less effective.
You should take these hidden costs into account and know that they will add up to training costs for your company eventually. Now we proceed to the financial side of things.
How to Calculate Employee Training Costs
So, training costs can be both obvious and hidden. Evidently, hidden costs are hard to calculate. But you can count actual expenses, or explicit training costs. How is that done? Let's dive in.
How to calculate on-demand training budget
Your training budget can be based on demands related to training. Here is an illustrative list of expenses that your face-to-face training might include:
Learning contents
Instructor fees
Accommodations
Software or equipment and amortization
Talent development team salaries
Basically, these are the types of expenses that you should take into account when planning your training budget. Next, you should consider how much you're going to spend on them.
How to assess the costs of face-to-face training
In this part, we provide you with the actual prices of delivering traditional face-to-face training in the United States. It all starts from the planning stage, in which training content preparation and expected time of its delivery are estimated.
Learning content = $12,500
How is it calculated? It may take from 40 to 50 hours to develop one hour of brand-new material for a new classroom lecture. In terms of existing content that needs customization or revision, one course hour takes 4 hours of development. The cost of learning content development may be as much as $250/hour. Also, the cost of training support materials or guides for participants can range from $60 to $100 per participant.
Instructor fees = $10,000
Where do these figures come from? Instructor fees depend on the trainer's proficiency and level of expertise. They can be estimated at $250/hour. To train 20–100 people in a company, it takes at least one week for a trainer to stay on site. If we assume that training lasts 40 hours, instructor fees can reach $10,000.
Travel costs = $2,000/week. For delivering training to customers across the nation, the overall travel cost can reach $2,000/week.
Accommodations = $1,300/week. The trainer also needs accommodations, and it can cost like $1,300/week.
Software and equipment = $5,000. These expenses can vary, but according to our data, they can be approximately $5,000 per year.
Talent development team salaries = $100,000 to $150,000 / year per person.
Now that you know what expenditure items you can include in your training budget and how much they can cost, it's a good time to mention the training cost per employee. In the US, it's a benchmark in the talent development industry and one of the key factors for assessing corporate training efforts.
How to calculate training cost per employee
Training cost per employee indicates a company's commitment to the professional development of its employees. If you consider these figures over several years, they will exhibit the dynamics of your training efforts, changes in training strategy, and the general situation of your company.
You can calculate training cost per employee with this fairly simple formula:
Training cost per employee = Total training cost/ Number of employees to train
Let's say you have 50 employees and your training budget is $60,000. So, training cost per employee will be $60,000 / 50 = $1,200.
You should keep in mind that the training cost per employee is an average figure. The cost of senior executive training is higher and contributes to this average rate. Training costs will be different for frontline employees, middle managers, and CEOs because scaling is different. Trainings like MBA programs or business coaching for higher executives require greater expertise, so it becomes exclusive.
How to Calculate the Costs of Online Course Development
In the previous section, we looked at the way to calculate the costs of face-to-face training. As already mentioned, online learning can be much more cost-effective. So the question arises: is there any difference in the calculations of online learning expenses? The answer is yes, there is. In online learning, you create content once and use it many times. This way, your employee training costs will decrease in the long term.
To demonstrate this, we asked David Barras-Baker, an eLearning expert, to share insights and provide actual prices on online course elaboration. This will help you calculate both the budget for an instructional designer/developer salary and the training cost per learner.
"Let's suppose that you plan to create online courses in PowerPoint. To calculate training development costs, you can deploy a design and development time estimation model.
It's a very simplistic approach, but it may be an "Aha!" moment for those who consider launching online courses.
In eLearning, design and development can range from 100 to 400 hours, depending on the complexity and interactivity of the modules. Imagine that we need to create three 20-minute modules. For this example, we'll establish a medium level of complexity and interactivity. Thus, it will take 200 work hours to design, develop, and publish 3 x 20 min modules.
Let's assume that the hourly rate is $50 per hour. $50 x 200 hours = $10,000.
Calculating the cost-benefit for these 3 modules is simple. We need to know how many learners will consume these 3 modules in what period of time. Let's say this period will be 6 months, and we will have 200 learners per month.
200 x 6 = 1,200; a total of 1,200 learners over six months.
Now, simply divide the initial amount of $10,000 by 1,200 learners. The training cost will be only $8.30 per head.
This type of calculation brings two major benefits:
First, if the cost was calculated over 6 months, and the training budget equalized at the 6-month mark, then there is no further cost after 6 months. How do you want to look at it? As free training after 6 months or a profit of $8.30 per learner after 6 months?
Second, the project may only have a life span of 6 months, at which time a new version must be redeveloped. With the above figures in mind, you can cost the modules at $16.60 per head, which means the second development will already be paid for!"
How to Reduce Employee Training Costs With eLearning
eLearning is the perfect way to revamp your training using internal resources. Let's find out how you can replace expensive training events with these types of eLearning contents:
Include videos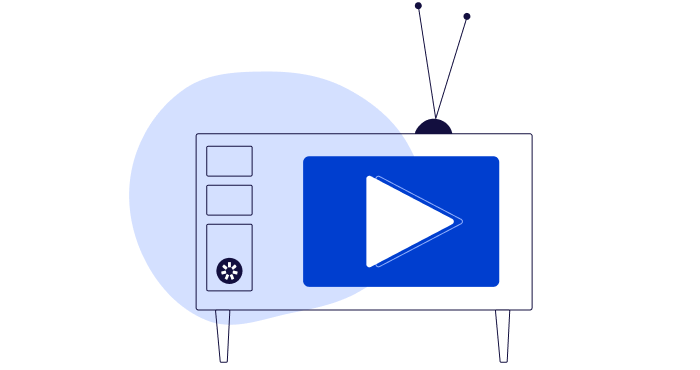 Why use: to offset the repetitive costs of face-to-face training and travel
Videos can be your first recourse for eliminating costs associated with live training. First, finding curated content on the Internet is pretty easy. Second, organizing it into YouTube playlists for internal use is always an option. A famous example is the IBM Training channel that the L&D team runs. Here they upload department updates, town hall meetings, video tutorials, interviews, and more.
Also, you can assign MOOC video-based courses to employees from which they can take knowledge tests and get certificates of completion. The issue here, however, is that the content from these sources might not be specific enough for your training needs. And it will hardly suit a skill training where a systematic practice-oriented approach is needed.
Another way to deploy video in your training is to create it in-house. There are plenty of tools available now that can help you record and edit video materials. For example, you can record a training session or an in-house expert workshop to replicate it later on. Collect these records and build up your corporate knowledge base, a repository where employees can refer back to the training.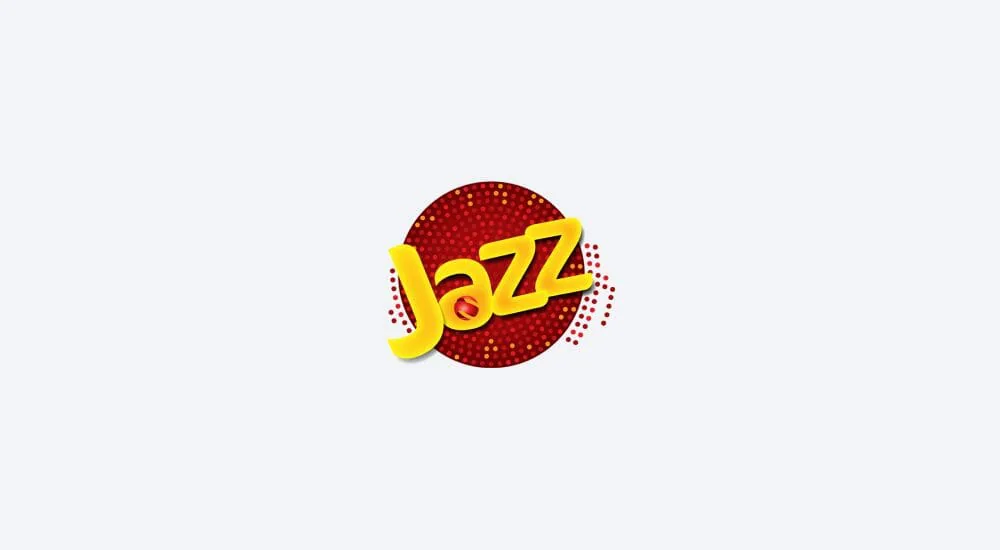 Training at Jazz
One of the success stories is the case of Jazz — the biggest mobile phone and internet connection operator in Pakistan. With videos and screencasts, it managed to revamp its training and scale it significantly. Jazz uses eLearning solutions to train 2,000 representatives in different locations. By using screen capture with additional notes, it provides effective software training on its Customer Management System. As a result, Jazz now trains 5 times more people and spends 30% less on it.
Conduct webinars and virtual sessions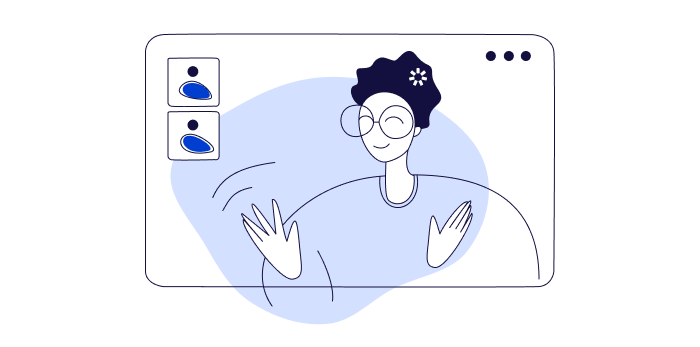 Why use: to get rid of venue expenses and train more people
If you have a pool of SMEs or instructors who teach your stuff regularly, transferring their workshops into webinars is worth a shot. A webinar is a live online workshop during which participants can ask questions and give comments to the presenter, mainly in a chatroom. A virtual session (or virtual classroom) is part of the learning process that allows learners and instructors to interact with each other, brainstorm ideas, and discuss topics online.
In the corporate sphere, webinars can be a fine training method for human resource management, sales, marketing, customer service skills, and other areas. They are considered to be the fastest option for launching eLearning in an organization. Webinars and virtual sessions will let you keep instructor-led training and its live nature, gain rapid feedback from learners, and assess their knowledge level right on the spot. You won't have to think about venue rent and seating capacity anymore.
Tip: You've probably moved workshops online previously. But still, if you need to spend less, then consider this. When you hire external trainers to conduct webinars, you also pay for their marketing expenses – what they include in the cost of their webinar. To stop overpaying for this, it makes sense to appeal to the experienced employees in your organization and plan webinars with them. We can find a lot of useful information in our webinars: choose any of them and watch for free.
Create online courses in-house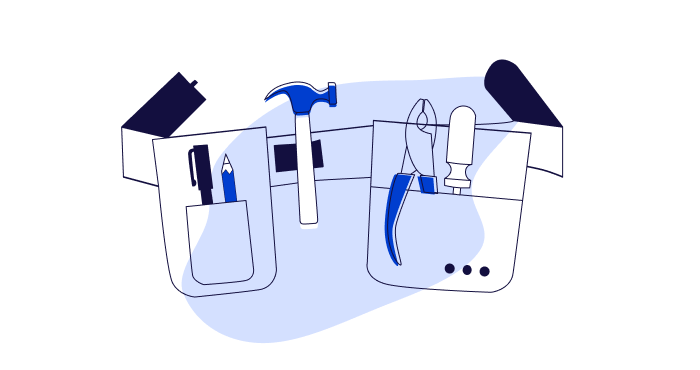 Why use: to save on learning content development
"Less external, more internal!" would be a good motto for training cost reduction. If you have existing content or assets that can be 'recycled' as learning content, you can take it and transform it into full-fledged online courses. You can opt for interactive courses that will be your 'golden mean': they combine theory and practice, suit the most common training topics, and won't cost you a fortune.
Authoring tools are the software that helps you build online courses and quizzes to assess learners' knowledge right away. They all range in pricing and usability, and you can get acquainted with the most popular elearning authoring tools in this comparative guide where we compare them and provide relevant info on their prices in 2021.
If you don't have experience in course creation, but need to make them quickly, try iSpring Suite.
"With the iSpring Suite ribbon plugin, EVERYTHING happens in PowerPoint and this is a huge saving, as it is no longer necessary to send the PowerPoint design to the developer and then spend the extra time proofing, checking, and finalizing. A few clicks later iSpring produces a SCORM ready zip file (or xAPi) to upload to your LMS.
iSpring Suite is a huge saving on both time and cost! The benefits are quick turnaround, easy maintenance, and greater quality control."
iSpring Suite is PowerPoint-based, so you can turn your presentations into e-courses in a breeze. The toolkit has all the necessary functions to build interactive dialogue simulations with branching scenarios, and edit video and audio, so you won't need any other editing tools. Making a stunning course is easy with its Content Library, which has a huge collection of visual assets. You won't need stock photo subscriptions anymore because everything needed for content creation will be at hand.
Here, you can see an example of an online course created with the iSpring Suite authoring toolkit.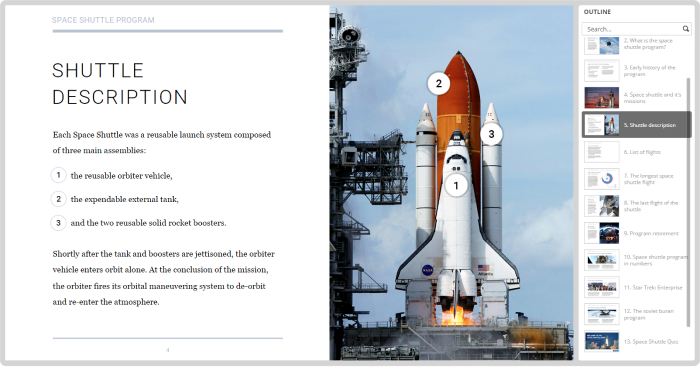 You can read about all the possible expenses of course development and money-saving tips in this article.
Leave it to LMSs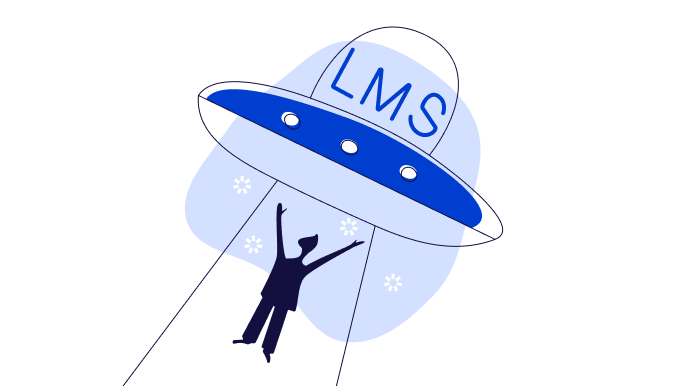 Why use: to let employees learn anytime and anywhere
A learning management system is a place where learners access the courses you've made for them. In an LMS, you can store courses, assessments, and videos, assign them to a particular learner, group or department, support them directly in an embedded chat, and track their training results. LMSs let you manage the entire training process and take control of it without external help.
If you're going to purchase an LMS, you should know your needs precisely and choose an LMS that matches them. You also should know your audience: how many people you're going to train, how tech-savvy they are, their preferences in usage, etc. If your company is new to LMSs, you need an easy and comprehensible system. For example, you can try iSpring Learn, as it's user- and mobile-friendly. It's not only easy to use but is powerful and can facilitate any complex task.
When choosing an LMS, look for a user-based payment model. Whatever software as a service you're choosing, you will save your money by paying only for active users, for those who really use it and not just stored. iSpring Learn functions on this pay-per-active user model. With this approach, you won't waste money on "ghost" accounts and inactive users.
You can find out what to look for when choosing an LMS in our 5-step guide, and compare pricing on different LMSs here.
Use microlearning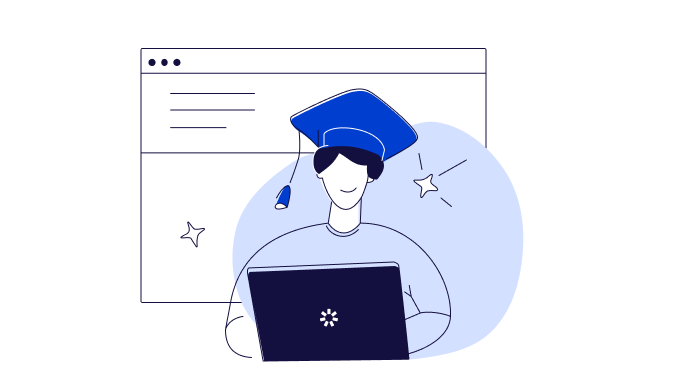 Why use: to save people's time and keep them focused on work
It's not necessarily big strategic things that training should pursue and teach. When it comes to learning, a big improvement is possible with small changes. So it can be need-based, delivered just in time, and constitute a distinct approach – which is called microlearning. Microlearning presupposes a short length, or duration, of learning items called learning nuggets. They can be a brief (yet complete) online lesson, presentation, video tutorial, screencast, podcast, quiz, game, etc. Microlearning courses cost less. But you usually need a lot of them.
Learn how to create a microlearning course here.
Microlearning is especially good for the purpose of saving time. It should entail a small investment of time and effort both for you to produce it and for people to consume it. However, especially if outsourced, short video series or minigame production can still cost you. Instead, we suggest life hacks that help to spread in-house learning efficiently and cheaply:
Whisper courses. This would be akin to gentle advice, or a whispered suggestion to do something, sent as an e-mail every day. This email can contain one question/idea per day. Whisper courses were first introduced by Google as soft skill training to support their managers and help them communicate better during team meetings.
A how-to digital job aid. This is a piece of information that helps with a concrete task or operation that pops up when needed or is just easy to find. These job aids can also be presented as emails, bite-sized courses, or a repository. One of the examples is the IBM Micro Learning platform where IBM employees can find short lessons on how to work in the IBM Cloud and develop new skills. With these micro-lessons and exercises, an employee can address any challenge in work operation.
'Snackable' learning. That's how Unilever put it when describing its microlearning approach. The company created "My Learning Platform" where they collected short TED talks, instructional videos, and other simplified learning materials for employees to refer to. Microlearning content on various topics satisfies employees' interests and lets them grasp important concepts quickly.
Microlearning can be applied to various topics. Watch this micro tutorial from iSpring and learn how to make micro-courses for soft skills, product knowledge, or software training in minutes: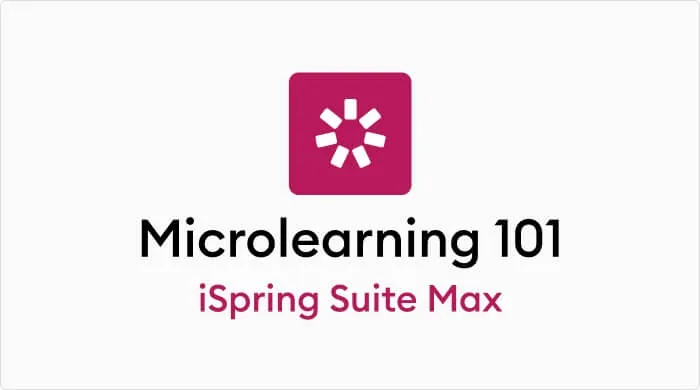 Appeal to learner-generated content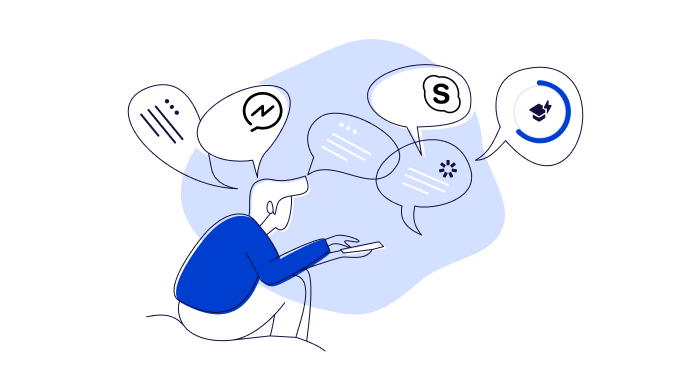 Why use: to accumulate knowledge and save on trainer-related expenses
Another way to build in-house training content is to embrace it at a grassroots level. Learner-generated content means that people learn the materials their peers generated or shared with them. It's like a shift in content ownership: it is not instructional designers, but the employees themselves who share their knowledge with fellow workers.
How can you dip your toes into the waters of learner-generated content? Here's a suggestion. The next time you conduct a face-to-face training session, don't use handouts. It's more effective to create a theme channel in a messenger where trainees are prompted to upload reviews, related videos, pics, links, and social media posts. This way, you build up a training culture instead of just passive reading of premade handouts. Moreover, there is no cost involved.
Conversation and feedback can benefit you without additional costs: they make your team stronger and increase their loyalty to the business. Look at this amazing WeAreNetflix channel on YouTube, where Netflix employees let their voices be heard virtually. They share visions, collaborate on podcasts, explain various aspects of their work and cultivate Netflix culture: the WeAreNetflix YouTube Channel. Here is the video in which colleagues from different departments explain processes related to machine learning in Netflix: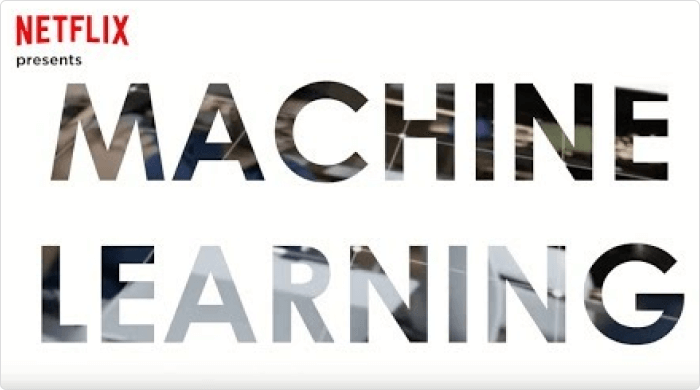 Tip: Have you ever heard of lunch & learn? It is a series of informal training sessions conducted while having a meal together. And it totally works as an online learning solution for dispersed teams. Remote trainees can bring their meal or coffee, sit behind their monitors, and you can invite one of the employees to cover a topic online. For example, you can adapt product training to this format. Training sessions using this informal and relaxed approach will be both engaging and fruitful.
FAQs
Let's review some of the questions that are frequently asked about employee training costs:
How much does employee turnover really cost?
For a $10/hour employee, it equals $3,328.00.
What is the average training cost per employee nationally?
In the US, it was $1,111 in 2020. That's $175 less than in 2019.
Is employee training a cost or an investment?
We believe it's an investment. You can apply the ROI formula to training and see the output. Plus, training should be regarded as sowing the seeds for development. What can be seen as a cost is non-training costs that can be minimized.
Is it cheaper to keep an employee or hire a new one?
Hiring a new employee is a big deal and a big expense. So, keeping an employee (and keeping them trained!) is certainly cheaper than hiring a new person.
To Sum Up
It's natural that you want employee training to not only be effective but also cost-effective. eLearning will be a fine solution, as it allows you to launch in-house training and rely on internal resources. With eLearning, it's possible to reduce employee training costs significantly and improve the impact of training. We hope you find this article helpful and gain a new perspective on training in your company. How do you manage training costs? Feel free to share your thoughts and insights in the comment section below!