September 29, 2022
The Ultimate Guide to Lecture Capture: How to Get It Right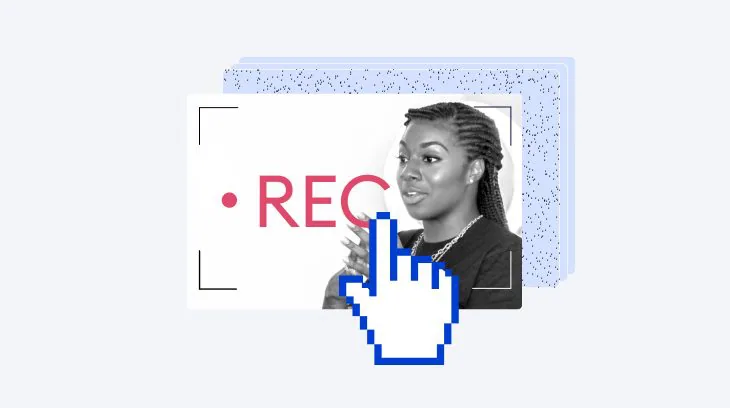 Lecture capturing has come a long way over the past decade. As we move further into a world with online education and video-centric content, a lecture capture has become a powerful learning tool. What was once a time-consuming process that required an entire video production team to execute is now as simple as clicking a button. As such, businesses and academic institutions alike are leveraging the benefits.
What Is a Lecture Capture?
A lecture capture is a broad term that refers to the process of recording lectures or presentations and making them available to learners. Typically, videos are recorded using lecture capture solutions such as a video management system (VMS), hardware, or software.
Depending on the type of lecture you wish to create, you can record audio, PowerPoint slides, or your desktop screen. What's more, you can record a video with a presenter. For instance, a VMS can capture several streams simultaneously, enabling you to record the audio, visual aids (slides, etc.), and a background (virtual or physical).
What Are the Benefits of a Lecture Capture?
Accessible, inclusive, cost-effective — there are many benefits of capturing lectures. Panopto recently reviewed the results of 51 studies exploring how useful lecture recordings are and found that participants in all studies consider them a valuable learning resource. In particular, it identified 3 key areas where they benefit learners:
as a study aid
to review difficult material
to catch up on missed classes
65% of us are visual learners, making video lectures an engaging way to deliver learning content. What's more, lecture capturing makes training more accessible to learners who can't attend in-person classes due to disability, illness, or other circumstances.
In short, lecture captures are a great way to enhance the learning experience in both classroom and corporate training environments.
What Else Should You Know About a Lecture Capture?
Now that you have an idea of what a lecture capture is and how it can benefit you and your learners, let's dive into the details. Further on in this guide, you'll learn about
Hardware- vs. Software-Based Lecture Capture
Choosing the right lecture capture tool really depends on your needs. The first step is deciding whether to opt for a hardware- or software-based lecture capture system. To help you decide, we've compiled the pros and cons of each option.
Recording with lecture capture hardware
Usually placed physically in the lecture space, lecture capture hardware is a device that records and/or streams lectures, presentations, and other training events. It is best suited for a traditional classroom setting.
After initial setup, instructors don't have to do much
Can record multiple cameras
Effectively captures HD and SD video with audio
Lecture captures can be scheduled in advance
Can effectively capture larger lecture halls or events
Hardware systems are generally reliable and offer high-quality results
You will need a technical support team to set up and maintain the hardware
Hardware technology tends to become outdated quickly
Lack of flexibility in terms of lecture locations and recording times
The initial setup is lengthy
Unable to edit or add visual aids to the lecture capture
Recording with lecture capture software
The introduction of lecture capture software means that you can now record, manage, and stream video lectures on any device. The software allows you to do this entirely from your computer without an external apparatus. It's best suited for recording lectures outside of a classroom, such as from your office or home.
Total flexibility as to where and when you record lectures (suitable for dispersed instructors and recording lectures from home)
You can record lectures on any scale, from large conferences to one-on-one presentations
You can edit lecture recordings to boost learner engagement or remove outdated information
The lecture content can be used in multiple ways: online courses, social media, etc.
Lecture capture software can be shared across teams and used when and where it is needed
Instructors have full control over the recording process
No need for the support of a technical team to set it up
Limited ability to record multiple cameras or angles
Instructors will need an initial onboarding to learn the basics of the software
There will be an initial cost to purchase and set up licenses
More responsibility for the instructors to set up the camera, microphone, and lighting
Less quality control over the webcam and microphone
How to Record a Lecture
The process of recording lectures varies depending on whether you opt for software or hardware. Since a good portion of faculty members have transitioned to remote teaching and many businesses today deliver corporate training such as onboarding, compliance, and skills training online, we'll focus on the software approach in this section.
Lecture capture tools can be adapted to different learning needs, teaching styles, and learning environments. For example, you can simply press record and capture a full lecture, or you can add audio, images, infographics, and even quizzes to your video. You might also want to edit the video for a polished finish.
Don't worry if you've never recorded a lecture before, it's easier than you think. The best lecture capture systems are simple to use, allowing the instructor to concentrate on the learners. Here's what you should do step by step.
Step 1. Master the setting
During a lecture, all eyes should be on the instructor. Therefore, the first step is to ensure your background is clean, tidy, and free from distractions. Whether you're recording a video capture with a presenter or a screencast, it's crucial to get the setting right. Use our checklist below to make sure everything is ready to record.
| | | |
| --- | --- | --- |
| Task | Notes | Checklist |
| Choose your recording area | Find a quiet, clutter-free space. A white wall makes a great background, and you can add some character with a plant or a picture. | ✓ |
| Set up your lighting | Make sure your recording space is well lit and that the light is coming from in front of you, rather than behind. Use a ring light for lighting that is more flattering. | ✓ |
| Get your angles right | Position your computer so you are at eye level with the camera and you can only see the top of your torso. | ✓ |
| Clean up your screen | If you're recording your screen, turn off notifications, close any apps that may pop up, hide your bookmarks bar, tidy up your computer's desktop, and remove any sensitive information prior to recording. | ✓ |
| Prepare your equipment | Set up your video lecture software and prepare any other necessary equipment, such as a ring light or an external microphone. | ✓ |
Step 2. Record your lecture
Now for the most important part. Once your setup is complete, you can start recording. If you are capturing a lecture with participants, always get their consent before you start recording. Finally, it may sound obvious, but don't forget to hit the record button!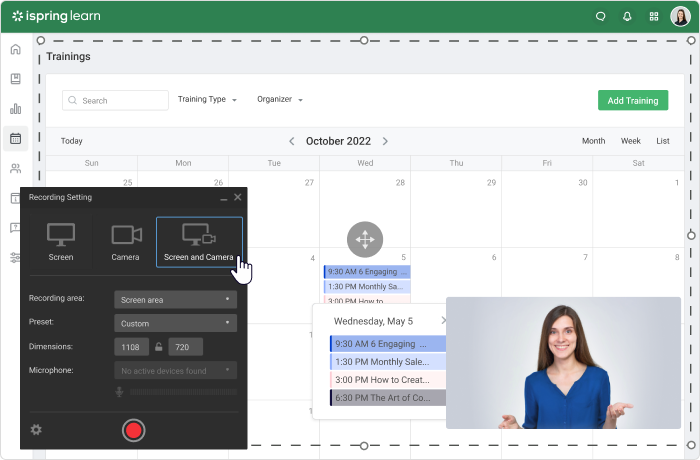 Step 3. Edit the video
Congratulations, you've recorded your lecture! The next step is to polish it with a few edits. Not only will this give it a more professional finish, but you can remove any unwanted sections, disruptions, glitches, or errors. We recommend looking for lecture capture software with a built-in editor. That way, you can make edits seamlessly without adding extra steps to the process.
Besides trimming your video content, you can also add interactive elements for a more engaging final product. For instance, some lecture capture software allow adding quizzes, annotations, animations, and hotspots in the lecture.
When used well, interactivity and visual aids are fantastic for grabbing learners' attention and boosting engagement. Just don't go overboard. Edits should enhance the learning content, not distract from it.
Step 4. Save and share
The final stage is to save your video lecture and find it a suitable home. For example, you can upload your video to a learning management system (LMS), add it to a training program if necessary, and easily deliver it to a wide group of employees or students. They will be able to watch a recording on any device: a computer, a laptop, or a mobile phone.
Don't have an LMS? Check out iSpring Learn. This is a powerful platform with extensive content and user management capabilities, and strong reporting and analytics functions.
Automate corporate training and improve employee performance.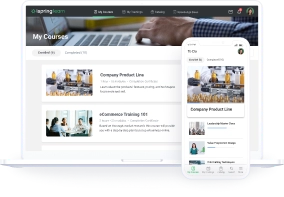 The 3 Best Lecture Capture Software Solutions
The market has become flooded with tons of classroom video recording and editing tools, making the process of choosing one overwhelming. But we've narrowed down the list to three of the best products on the market. Here's a quick overview of solutions, so you can make an informed choice:
1. iSpring Suite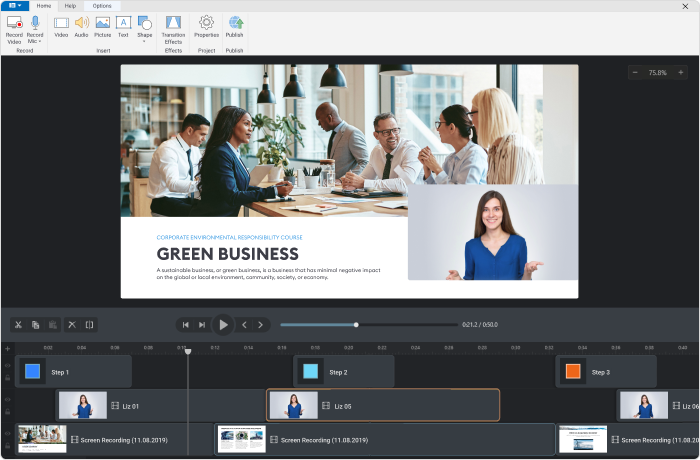 iSpring Suite is a comprehensive eLearning authoring tool for creating online courses, roleplays, and quizzes. It comes with a professional video studio that empowers anybody to make and edit professional-grade videos with no experience. You can record lectures using your webcam or use it to edit a video lecture that has already been recorded. As an eLearning tool, it's packed with features that allow you to build engaging video content with learners in mind. For instance, you can capture lectures and enhance them with captions, annotations, images, infographics, music, or voice-overs.
Fully-stocked eLearning authoring toolkit for PowerPoint. No training required to start!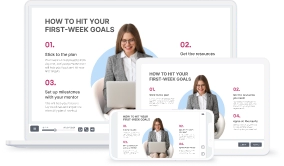 2. Camtasia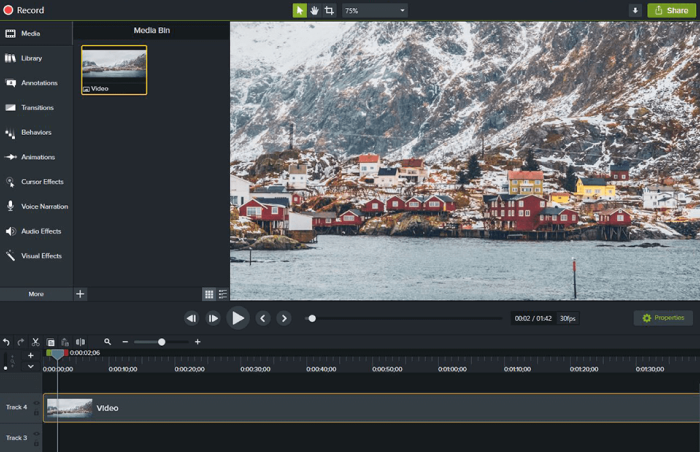 Camtasia is another great tool for screen capturing and webcam recording. On top of these 2 features, it offers basic editing features to polish your recordings. Similar to iSpring, you can use Camtasia to record a lecture on your webcam or edit existing videos. It comes with a library of templates and royalty-free music, and a range of interactive quiz options that allow you to breathe more life into your lectures.
3. Panopto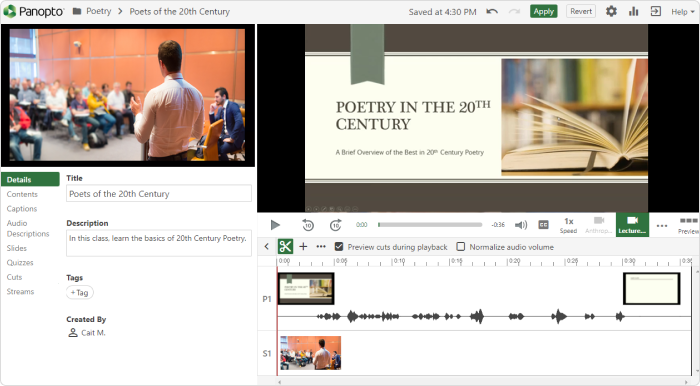 Panopto is an excellent lecture capturing solution for both higher education and business. It's an all-around platform that allows you to record, edit, and store lecture captures. Panopto boasts rich functionality, such as quizzes, scheduled recordings, live broadcasting, and workflow-saving features.
Lecture Capture Best Practices and Tips
Mastering the art of lecture capturing takes time and practice. That said, there are some golden rules that can take you from a novice to a pro in no time. We've listed some key best practices below.
Set clear goals. Identify one goal for each lecture capture and make sure all the content is related to that goal.
Decide how you will use the lecture capture. Consider how you will use or re-use the content, as this may impact what you capture and how you set up the lecture. For instance, if your company plans to reuse the lecture as part of a wider online course, you should ensure that the setting and format of the lecture are consistent with the other course content.
Make content evergreen. Optimize the shelf life of your lecture capture by avoiding time-specific references, e.g., dates, current events, and seasons.
Create engaging lectures. Bring your lecture to life with visuals, examples, personal stories, and interactive elements.
Do a test run. Record a test video before your lecture to ensure that the background, lighting, sound, and video quality are adequate.
Rewatch your lecture captures. Improve your lecture capturing skills by rewatching them and taking notes. For instance, upon reviewing your videos, you might perceive to slow down your speech, declutter slides, or use more intonation.
FAQs on Lecture Capturing
Let's take a brief look at several frequently asked questions about lecture capturing.
What is the easiest way to capture a live class?
The easiest way to record an in-person lecture is to set up a camera, a tripod, and a microphone in the classroom. You should position the camera at an angle that captures the instructor and whiteboard with as few obstructions as possible. The microphone can be placed overhead, in front of the instructor, or attached to their clothing. The lecture recording can then be edited using video editing software or a content authoring tool like iSpring Suite.
What is the best way to record a lecture capture in order to share it online?
With its robust recording and editing features, iSpring Suite is a great lecture capturing tool. iSpring Suite works as a PowerPoint add-in, so it's still easy to use, but it boasts greater capabilities. For instance, you can edit your recording, remove background noise, add transitions, and annotate your videos. As a content authoring tool, iSpring can also be used to create other training content, such as online courses, role-plays, and quizzes, making it a fantastic all-rounder.
Conclusion
A lecture capture is an accessible way to record learning content for employees or students. From annotations to infographics and slides, it's never been easier to engage learners during lectures. With an all-in-one tool like iSpring Suite, you can easily create and edit your own engaging videos. Why not download a 14-day free trial today?
Further Readings