Social media websites are not exclusively the realm of those who wish to complain about their day or post pictures of their breakfast. Rather, social media exists for those who want to harness learning potential from it as well.
Social media and e-Learning opportunities abound when they are sought after.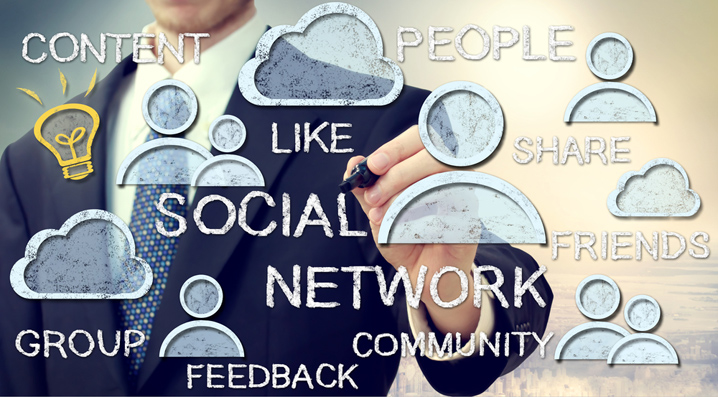 Creating A Facebook Group For Learning
As the largest social network in the world, it is appropriate to talk about Facebook's role in learning. Naturally, there are plenty of news stories posted on Facebook which may lead one to learn more about a specific topic they see. However, there is more to Facebook than the simple collection of the day's news.
Elearningindustry.com suggests creating whole pages on Facebook for use in a classroom setting.
The instructor can effortlessly create a closed or an open group, to share information, ideas, quizzes, questionnaires, materials, pictures, or even an entire page on a specific course or module. Students can freely talk about various course-related issues, questions they might have, post mutually interesting information and generally things they want to share.
This discussion group type setup is conducive to learning for the technology driven students of today.
We Are All Visual Creatures, Take Advantage Of It
Every human being is a visual creature. Why else would the average American
spend five hours watching television per day? Most of us learn better when something is presented in a visual format. Educators can take advantage of this by placing learning videos on YouTube. At least here there is a good chance that the students will watch the video.
Viewers of videos on YouTube can rate them for their content and post comments beneath them as well. This can create an instant feedback loop that helps instructors present material in the most effective ways possible.
Learn In Short Bursts
It may seem odd at first, but even Twitter can be used for learning. The microblogging website does not provide a lot of room to write much, but short ideas can still be conveyed. Links are also allowed on Twitter, so information that is too large to be contained in a tweet can be linked to. Some educators are already taking advantage of Twitter's hashtag system as well. They establish a unique hashtag with their students and communicate to those students privately. It is just one more avenue to try to reach an often distracted student base.
Contact us for more information about the latest in e-Learning as it relates to social media.