December 20, 2022
iSpring Selected for Multiple Awards in 2022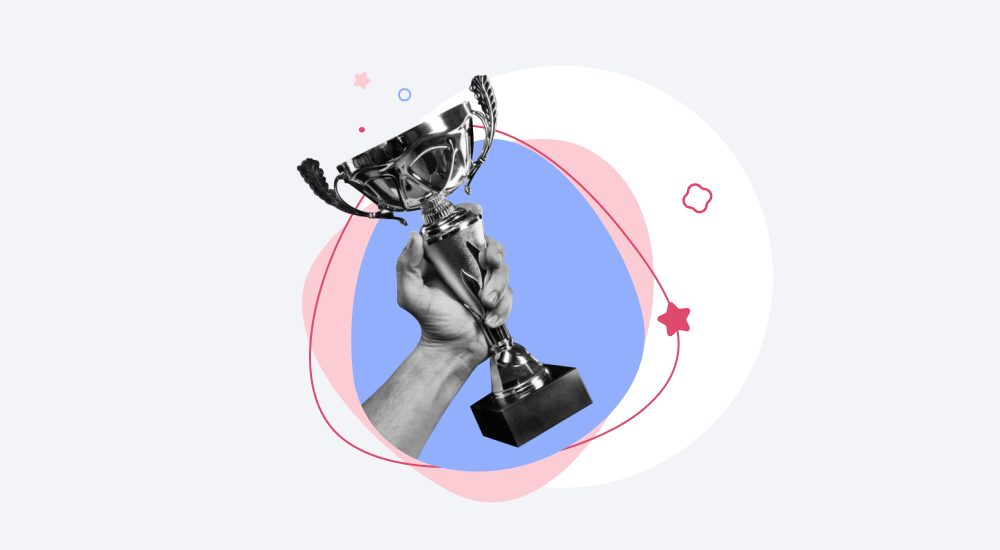 As the year draws to a close, it's time to reflect on a few of our accomplishments! 2022 was a big year for us at iSpring — jam-packed with new releases, including what feels like a hundred new features and updates, not to mention our new version 11 of iSpring Suite!
We work tirelessly to keep improving the eLearning experience for thousands of educators and learners all over the globe. So, it's nice when someone recognizes our efforts! 2022 was certainly a year rich in awards for us, and while we don't want to boast, we're pleased to summarize our achievements!
iSpring Learn Received a Gold Medal in Brandon Hall's Excellence in Technology Awards 2022
The Brandon Hall Group, a top human capital management research firm, named iSpring Learn the gold winner in their "Learning Management Technology for Small- and Medium-Sized Business" category.

An international panel of industry experts and Brandon Hall Group analysts judged entries based on five main criteria: business value, technological innovation, unique differentiators, technical functionality, and measurable results.
iSpring Software makes eLearning Industry's Best on the Market Lists
eLearning Industry is a leading publishing platform with the largest online community of industry professionals. Their team of top eLearning software experts has dubbed iSpring Learn as one of the Best Learning Management Systems for 2022 503.

Our LMS was also listed in the categories of Best Customer Experience, Best User Experience, Best LMS for Healthcare, Medical & Telemedicine, Compliance Training, and Employee Training, along with others.
iSpring Suite was also featured as one of eLearning Industry's Best eLearning Authoring Tools for 2022 503, Best Authoring Tools For Game Design And Visual Storytelling, and Best Authoring Tools Based on User Experience.

iSpring Is a Two-Time 2022 TMN Choice Award Winner
In 2022, our flagship eLearning solutions, iSpring Suite and iSpring Learn LMS, were announced as winners of the Training Magazine Network Choice Awards – a crowd-sourced vendor awards platform that polls over 2,000 experts to choose outstanding training products and solutions. iSpring Suite received an "Authoring Tools Choice Award", and a "Learning Portal/LMS Choice Award".

iSpring Suite was Recognized as a Course Authoring Software Leader by G2
G2, one of the world's most trusted and largest tech marketplaces, has been recognizing iSpring Suite as a market leader 503 throughout the year.

G2 is the definitive source that businesses use to discover and review the technology they need to reach their potential. Its Best Software Lists rank the world's best software companies and products, based on reviews from real users
Software Advice Recognizes iSpring as a FrontRunner
Software Advice, a site that helps businesses navigate the software selection process, named iSpring as a FrontRrunner in 2022 for iSpring Suite and awarded us with the badge for Best Customer Support. This selection was based on verified end user reviews and product data.
The Globee Awards Gave iSpring the Gold for Customer Service
iSpring took the gold in the "Customer Service & Support Department of the Year" category given by Globee Awards. Our Technical Support was recognized for its professional and personal handling of clients, as well as exceptional effectiveness.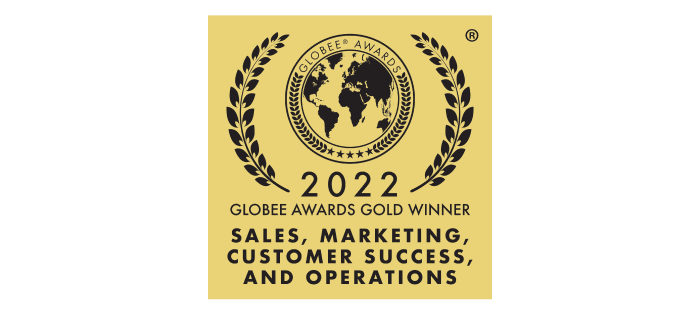 A Final Word of Thanks
We are honored to have been selected for these awards by such prestigious organizations, and we want to give special thanks to the customers, eLearning experts, and learners all over the globe who chose us in these categories. iSpring began as a small startup with a dream of making the experience of eLearning available to everyone. Receiving recognition from the people who use our products means the world to us!
Excited to see what all the buzz is about? Try iSpring for yourself and see if you agree with the thousands of others who put their trust in our products and services. Get a free trial of iSpring Suite, a comprehensive toolkit for creating eLearning courses, and book a free demo of iSpring Learn LMS!
Happy Holidays from all of us at iSpring and may 2023 bring you joy and happiness!