This December, iSpring Cloud has been enhanced with new options for easier sharing of your awesome content. Check out the new capabilities in this review.
Effortless content sharing
Simply mouse over a file to choose how to share it: via a link, social media, email or an embed code.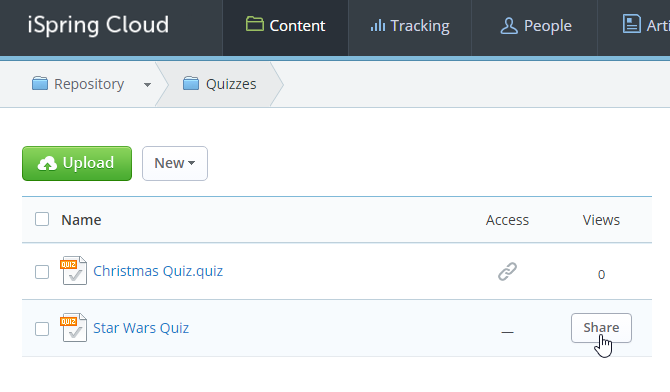 Extra settings are no longer required to allow public access to your presentations. Just click the Share button and your presentation will instantly become accessible by anyone with a link.
If you wish to block public access, simply turn off this option in the Sharing window.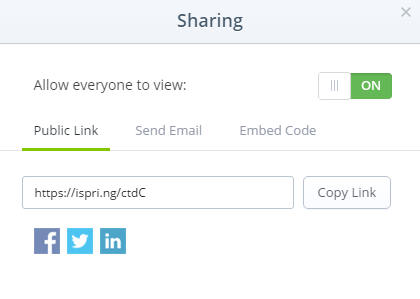 Presentations viewed even offline
E-Learners can now access your iSpring-generated content even when offline. The iSpring Play free mobile app allows users to save presentations on their iPads and Android devices, and view them later when there's no Internet connection available. The app arranges materials in an intuitive content library that keeps materials well-organized and easily accessed. The most important presentations can be set apart from the others by a special Favorites list.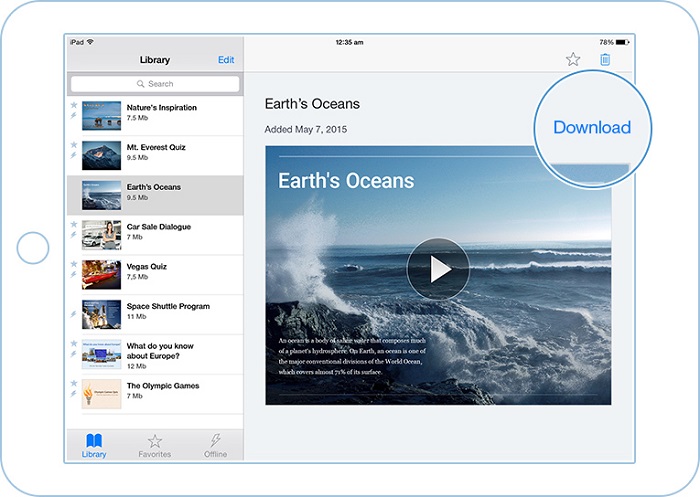 To take advantage of the app, publish presentations with iSpring authoring tools directly to iSpring Cloud – it's easy!
Improved playback on mobile devices
Playback on mobile devices has become even more visually engaging. iSpring content is now displayed in full-screen mode without top and bottom bars. This new capability is also available for previously uploaded iSpring content.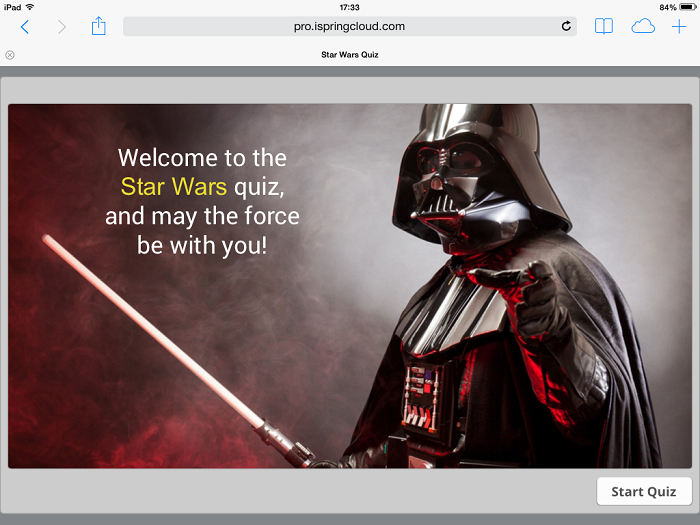 Protect PDF files from downloading
Along with presentations, audio and video, you can now easily protect your copyrighted PDF files. Prohibit users from downloading PDF files on their computers by using the Download option.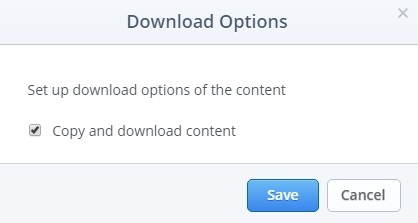 Fit to window option
Now when embedding a presentation on a website, you can use the Fit to window option to make your e-Learning materials adapt to the screen size of different devices. The result of your creative work will be perfectly displayed on mobile devices and desktops.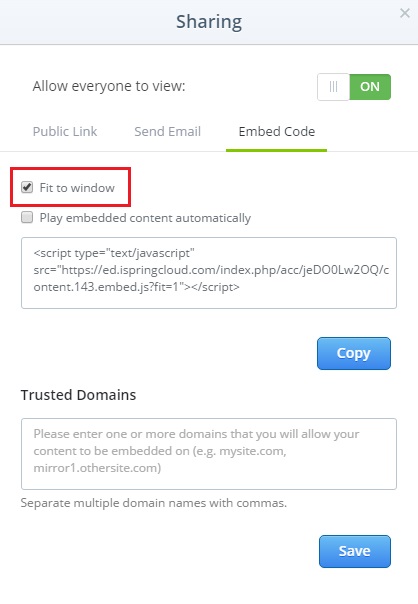 Summary
This December, iSpring Cloud has become even  more powerful. Copyright protection, screen adaptation, offline viewing and other features make this hosting platform go far beyond simple file-sharing.
Don't hesitate to create a free trial account on iSpring Cloud, and start enjoying all its capabilities right away.