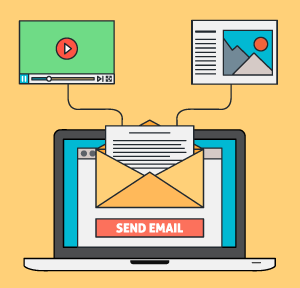 Teachers of eLearning courses often rely on PowerPoint files for curriculum delivery. E-Learning courses often contain a lot of files and hyperlinks, and may not meet your tracking and plagiarism needs. In addition, the maximum size of file uploads may make uploading PowerPoint files impossible, even when compressed. Being able to email a PowerPoint to a student – or better yet, email a link to a student after uploading to a secure cloud service – might make delivery of e-Learning courses that much easier.
Here are 5 of the best ways to email a PowerPoint file to assist in the delivery of a portable presentation or e-Learning course. These methods were selected based on ease of use, accessibility (for educators and students alike), and security of source documents.
1. Use presentation hosting
Uploading your file to a cloud service such as iSpring Cloud allows you to share your presentation with specific users by sending a link directly to their email accounts. You can also share your presentations with the world by making them public. The advantage to using a cloud service specializing in presentation software over just sending the file as an attachment is that users aren't required to download anything, or even to have software such as PowerPoint installed. All you have to do to share is send prospective users a short link. Once received, the file can then be viewed over the cloud service, while your files remain safe on the cloud server.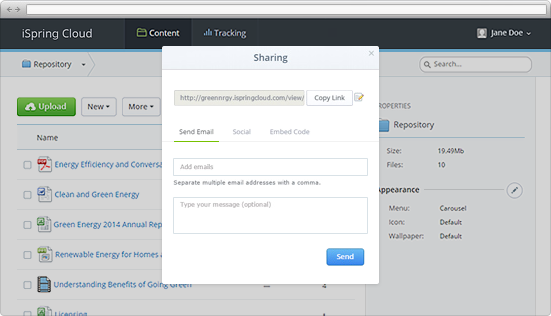 This sharing and hosting platform provides you with the following capabilities:
Apart from simple emailing, you can insert your presentation right on your website or blog by using an embed code generated by the service.
iSpring Cloud comes with a free trial and a free iPad app, iSpring Play, which allows recipients view presentations published with iSpring even offline.
The cloud service goes beyond simple sharing by providing users with statistics on the content views. You can see how many people have completed viewing your presentation, how much time it took them, and other interesting details.
Problems listed in the cons section of the other methods for emailing a PowerPoint are eliminated when using this method.
Start iSpring Cloud free trial now
2. Make it a video
Rather than send your PowerPoint source file, you can use software like iSpring River to convert your slide show into an MP4, and share your ideas with a video, upload it to YouTube or Vimeo, or share the link. Sharing your file after converting to a video using iSpring River or similar software preserves all animations, effects, formatting, and audio embedded in the source files. River lets you manage presentation specifics like video quality and size, as well as publication to video websites from inside the software itself. River allows you to share your presentations on Windows, on Mac, and on iPads, iPhones, and Android devices.
Start a free trial of iSpring River now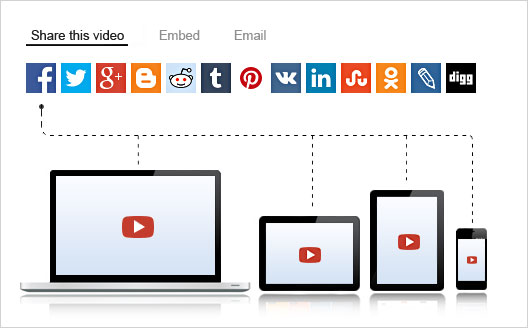 3. Send the file as an email attachment
Perhaps the easiest way to email a PowerPoint file is as an email attachment.
To do this:
Save your completed PowerPoint presentation on your hard drive.
Open your email program.
Add the addresses of your recipients.
Click on the attach button (usually represented by a paperclip icon), and navigate to the file on your hard drive.
Once you've found the file on your computer, double-click on the file name or icon, and it will upload to your email server.
All that's left to do is write the body of your email and click send.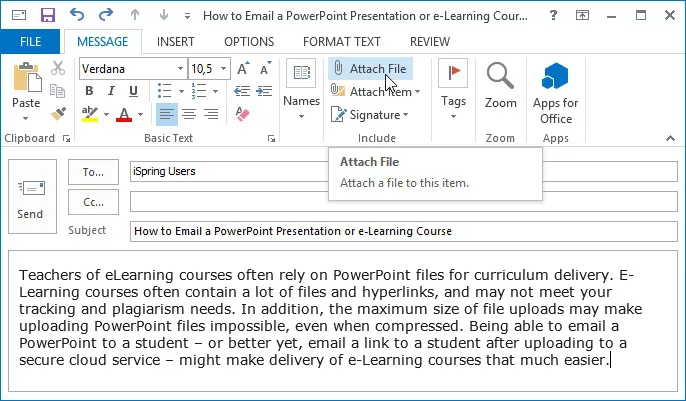 This method is quick and easy, but
sending someone your source files directly doesn't provide for their security and makes them vulnerable to plagiarism (see numbers 3 – 5 for more secure options)
most popular email services cannot attach files greater than 25MB
PowerPoint files won't open on Macs without additional software
files created using newer versions of PowerPoint won't open in older versions of the software
4. Share larger presentations as a .zip file
If your PowerPoint file is too big to send as an attachment, you can always compress it into a .zip file before sending it. Or, rather than emailing the file directly, you can upload it to a file hosting service, like Google Drive or Dropbox, and share it by sending the link to recipients.
To compress larger files into zip files:
Right-click over the file icon in your hard drive.
Choose Send to.
Choose Compressed (zipped) folder.
Log into your file hosting service, and follow the steps required to upload a file and share it via link. When recipients receive your email, they can click on your link and view the file online, or download it to their computers and watch it using the PowerPoint slide show viewer.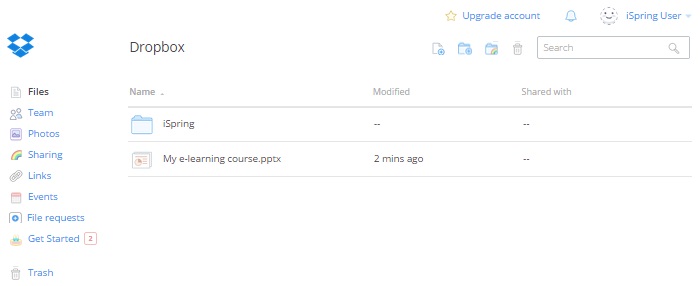 This method is also helpful if your goal is to upload the PowerPoint to a Learning Management System in preparation for an e-Learning course, particularly if your file is larger than the LMS would ordinarily allow. Simply create the .zip file, upload it, and unzip it once it's on the LMS's server.
There are, however, some drawbacks:
even zipped, some files may still be too large to send as an email attachment
files still won't open on a Mac
files created using newer versions of PowerPoint are not compatible with older versions of the software
(Note: Using PowerPoint presentation protection features can help limit plagiarism issues.)
5. Convert and share files in PowerPoint software
Office 2013's PowerPoint comes with a host of built-in features to help facilitate the sharing of presentation files. To access the features, click on the "File" menu and choose "Share".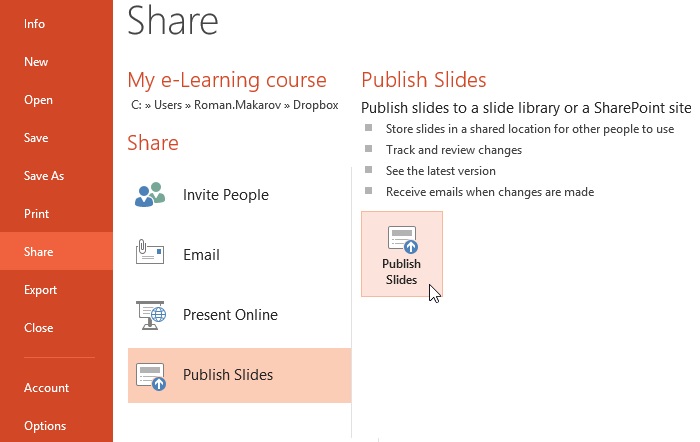 From this menu you can
upload your file to a OneDrive account and share the link with other users
send your file as an attachment, PDF or XPS file
present presentations in real time to viewers at another location
publish slides to a SharePoint site or online slide library
Conclusion
PowerPoint is an excellent tool for incorporating multimedia into a presentation, sure to gain and keep audience attention. PowerPoint is an incredibly useful, diverse, and powerful tool, made more so when the ability to share files to facilitate collaboration among educators and students is taken into account. Though a multitude of options exist on the web for sharing files, and PowerPoint presentations in particular, these top 5 are the easiest to access and master. Whichever method you choose to share your files, select one that will allow you to keep your presentation portable, and preserve multimedia features embedded in the file. Consider the security of the method you use as well. Decide before sending how much control you would like to maintain over the intellectual property represented in the presentation, do your research, and select accordingly.
Have any other ideas for sharing PowerPoint presentations and e-Learning courses? Tell us in the comments below!