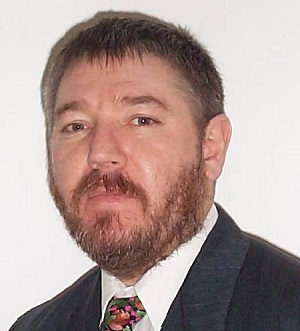 Simon Harris is a Principal Consultant at Logical Model, Ltd., and a 3-year iSpringer. Over those three years, Simon has watched iSpring grow immensely in capabilities, while still keeping its rock-steady quality and ease of use. Simon has also enjoyed a productive relationship with iSpring Support engineers, who have always promptly provided him with fast and easy solutions.
See what Simon has to say about iSpring below:
Hi, my name is Simon Harris.
I am a Logical Model, Ltd. Principal Consultant.
We develop and deliver project management training across a broad range of market sectors, from not-for-profit to banking, insurance, finance and even defense.
We've been using iSpring since Version 6; that's probably about three years. We've seen quite a change in buying patterns of customers. The switch to online delivery has, of course, surged. Even for in-class delivery, the ability to say, "And it's all on the Internet, you can access it from your smartphone right now," is really powerful. It's also really useful to be able to show courses during the lead generation and sales process.
What we wanted was a tool that took our PowerPoint as it is, full of animated graphics built to explain complex topics, and iSpring did that from the start. No compromises through just a narrow range of supported features. Everything got translated to Flash, and now HTML5 and video. The capabilities opened several opportunities with clients for us. A few hours spent with material they supplied; animated, narrated and put online, created some wows, and our email went out to them with "I did some work on presenting your stuff, tell me what you think."
I have no idea how I came across iSpring, but while I was impressed by the software from the start, what made me upgrade from demo product to paid license and has kept me upgraded, is the support behind the product. There are people who are responsive and respond with consideration for what I need over following some bureaucratic script. I've never had a frustrating email exchange with an iSpring support person – never. Contrast that with so many other product support teams.
So, what has iSpring done for us? It's liberated our content from classroom delivery to be anywhere, anytime. The growth in features has exceeded my ability to capitalize on them, and I am really looking forward to a few months exploring version 8's screen capture to add to 7's video output, and the truly wonderful any-platform delivery of our training materials.
I am not an easy customer to impress, but I am impressed by iSpring software; by its growth and development, but most of all, by the solid support that keeps me productive instead of frustrated. I would recommend iSpring to everyone who ever created anything in PowerPoint. Used well, PowerPoint is a great authoring platform, and iSpring is a fantastic way to reformat content faithfully into go-anywhere-anytime-any-channel materials.
Thanks, guys!
Do you have an iSpring success story you'd like to share? Contact us or leave a comment below, and your case study could appear on the iSpring Blog!