The Manchester Distance Learning Network (MaDLeN) presented the online webinar on iSpring.
We believe that feedback from our customers is worth a thousand words. So we're proud to share an outline of a webinar on iSpring held by one of our respected customers. Ian Miller from Manchester University took up some major questions of iSpring software.
You're welcome to check out the webinar recording ->
The webinar enlightened main differences between ordinary PowerPoint presentation and a presentation energized with iSpring. iSpring springs PowerPoint to life as it allows to go beyond with a set of impressive features. E-Learning courses are easily enhanced with audio files, video narrations, interactive ways to present learning (flip books, hot spot images, animations, and interactions), and interactive methods to assess learning formatively (like smart quizzes and surveys). The most likable moment is that quizzes and other activities are generated inside the learning module. There's no need to switch between a variety of authoring tools to bring the course together.
iSpring software is famous for excellent conversion of PowerPoint to Flash, HTML5, and universal cross-platform combined format. Perfect interaction of iSpring with all mobile platforms makes presentations accessible for each user and allows tutors broadcast to a much wider audience.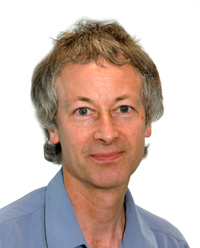 "We like the way first time users only need to know how to use PowerPoint and with a few extra clicks can transform their basic PowerPoint into a professional learning experience for the students. I would recommend iSpring to anyone who wishes to enhance basic PowerPoint slides and bring them into the digital age,"
– Ian Miller, e-Learning manager for the Faculty of Life Sciences at the University of Manchester.
Would you like to feel the power of iSpring authoring tools? Download free 14-day trial ->
We are looking forward to your feedback! Feel free to share your thoughts in comments below.