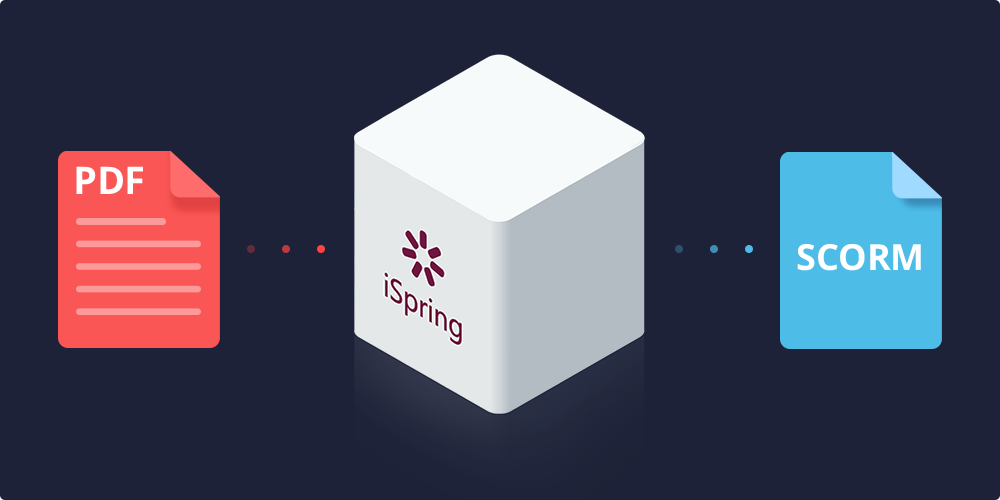 PDF instruction manuals, guides, and how-to articles are a popular way of transferring knowledge. But how to make sure that your employees really open the files and carefully study them? The answer is simple: convert your PDF documents to a SCORM package, upload them to your LMS, and keep track of what your learners are reading and how far they have progressed.
You can convert any PDF to SCORM with a special tool. For example, you may use the iSpring Suite authoring toolkit. Download and install the iSpring software if you still don't have it.
This is how a SCORM course converted from a PDF file looks: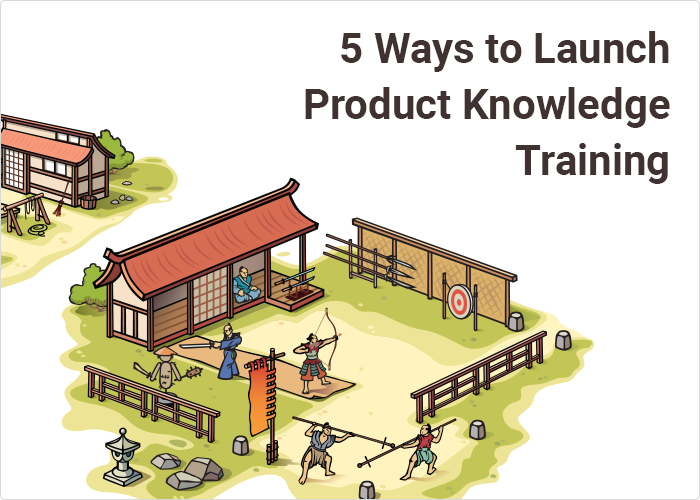 Now, let's delve into how to export a PDF document to a SCORM package step by step.
A Step-by-Step Walkthrough
Watch the video or skip to the article if you prefer reading.
1. Open iSpring Suite and choose the Books tab. Select the Browse button or choose PDF in the Create From section to open your document.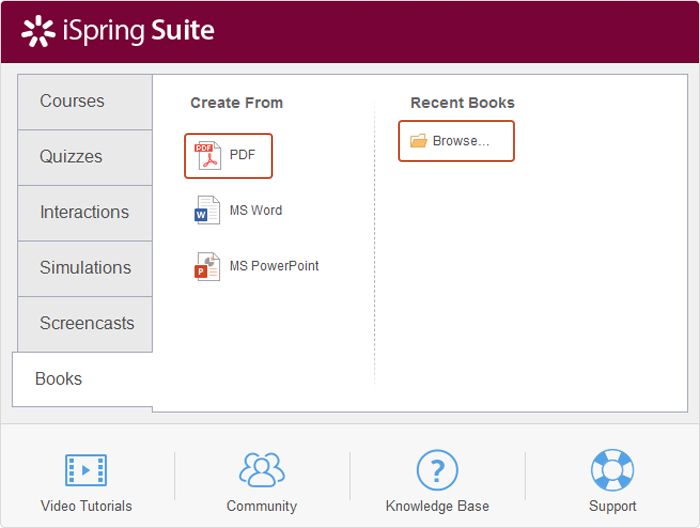 2. Click on Preview and select a device and screen orientation to see how it'll look on a desktop, a smartphone, and a tablet.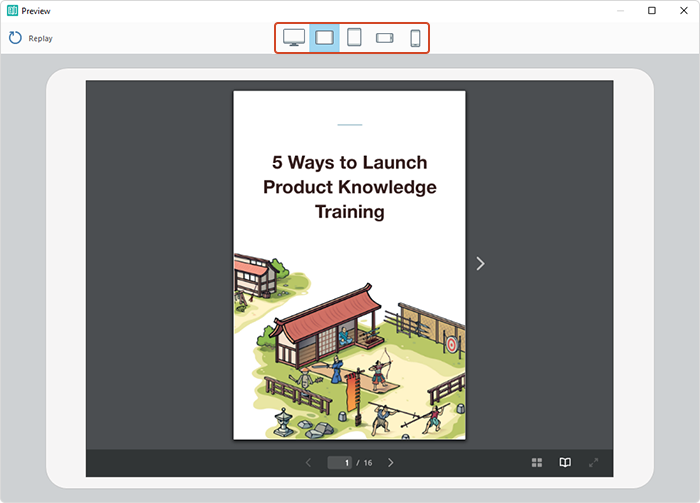 3. Click on the Publish button and choose the LMS tab. Now, you have all your publishing options for an LMS.
Start by naming your file and selecting where it'll be saved. Then you can customize the quality options. You may choose a preset from high to low quality, or get the quality you need by changing the image compression or by adjusting the image quality slider.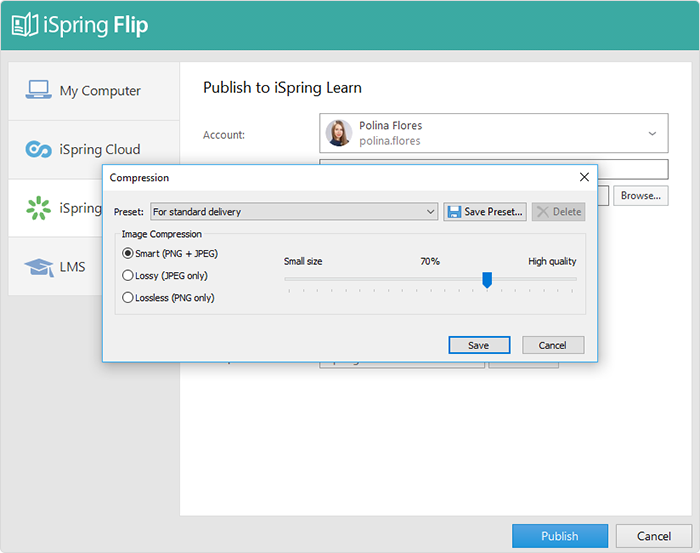 You may want to add a password to protect your file and make it visible only for the people who have the password.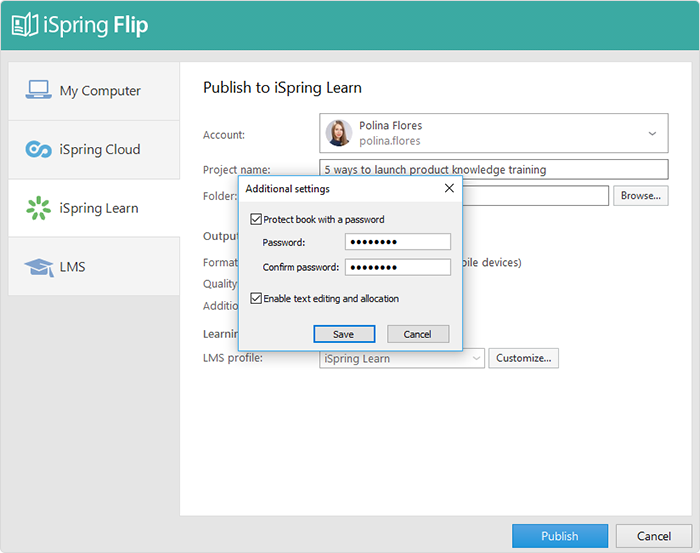 4. Choose the profile which your system supports. iSpring Suite can publish not only for SCORM, but for a wide variety of eLearning standards like SCORM 1.2 and 2004, AICC, Experience API, and cmi5. Each standard has its own set of customizations.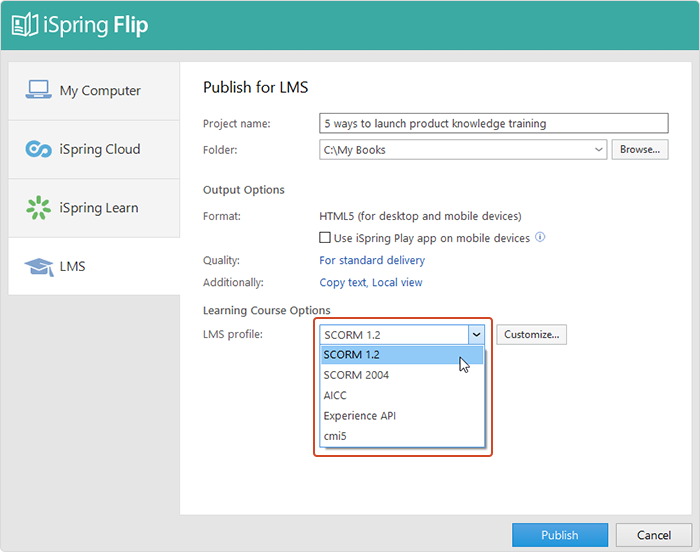 Let's say you're going to publish your file to SCORM 1.2. You can change your course name, write a course description, or add keywords.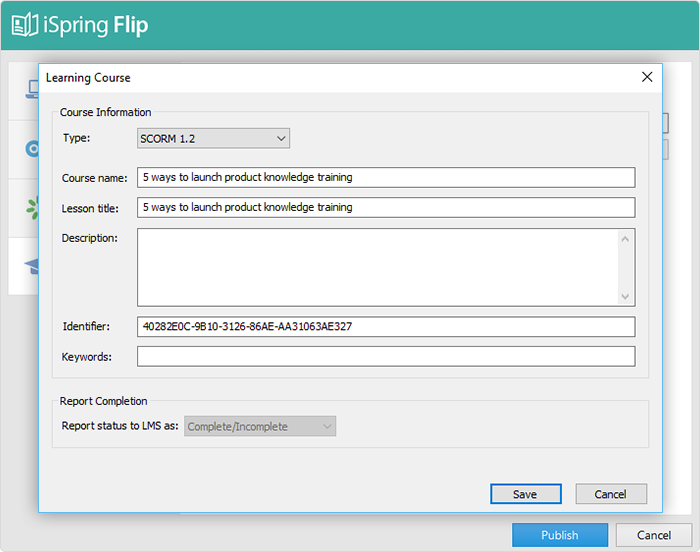 5. Click on Publish again after you save the changes. You'll get a ZIP file ready for uploading to any LMS that supports SCORM.
After uploading your SCORM course to the LMS, you can get reports on your learners' results and progress.
iSpring Suite is not just a PDF-to-SCORM converter. It's a robust authoring tool that allows you to create compelling courses with quizzes, interactions, and dialogue simulations, and publish them to any format you like, including SCORM.
Give iSpring Suite a free 14-day test drive and explore all its features right now.