June 23, 2022
3 Proven Ways to Embed PowerPoint Presentations into a WordPress Website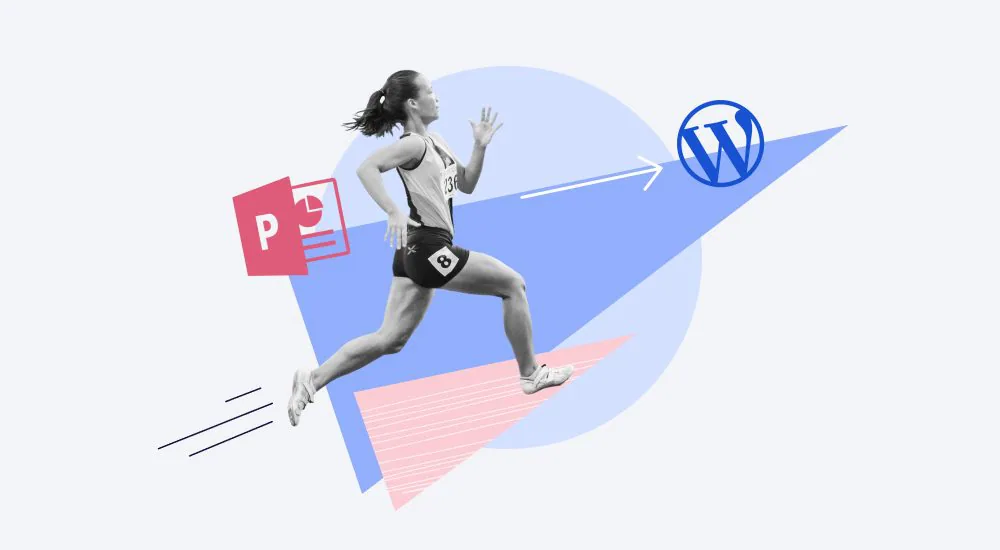 There are several ways of embedding a PowerPoint presentation into a WordPress website. In this article, we review three of the most popular ways, present their pros and cons, and find out which method works best for what purpose. They are:
Keep reading to learn which one best suits your needs.
1. Upload to an FTP Server
FTP (File Transfer Protocol) is an automatic method of transferring files from a local computer to a web-server.
In short, this practice of uploading a presentation via FTP involves three steps:
1. Сonvert your presentation to HTML5 format. To do this, download iSpring Converter Pro and install it on your computer. Then open your presentation. You'll see the iSpring tab on your PowerPoint ribbon. Go to this tab and click on the Publish button.

Choose Publish to My Computer. Here you can configure the output options if needed – customize a player, adjust the size and quality of your slides, and set up protection parameters. Then click Publish.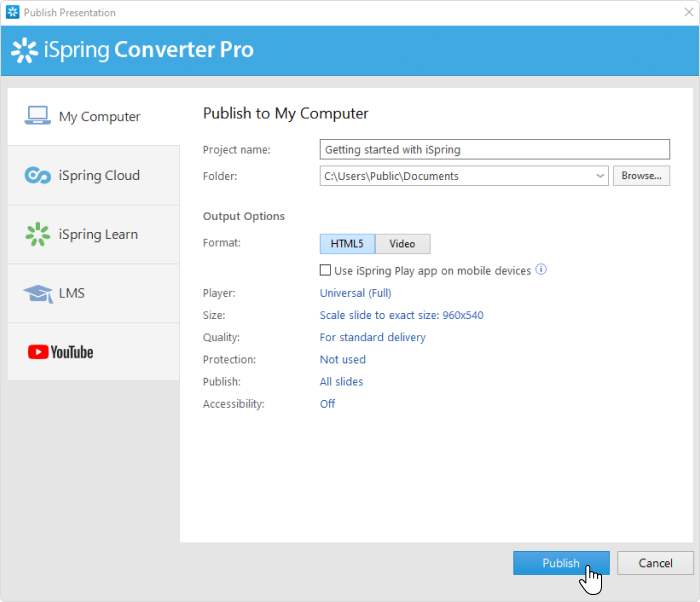 After publishing is complete, click on FTP in the opened window.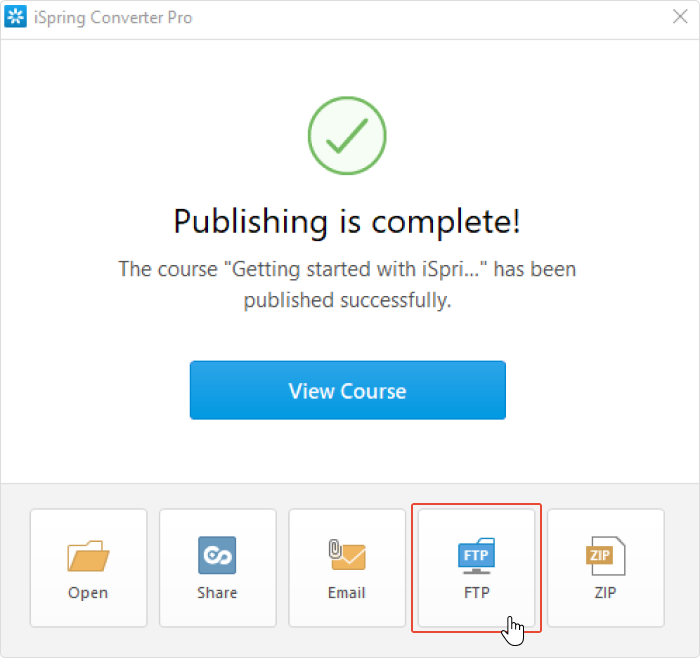 2. You now need to upload the HTML5 package to your FTP server. First, create an FTP account. Click on New. Enter your host name and change the port number if necessary. You can also enter the folder name on the FTP server and check the box above it if you want to use the encrypted connection via SSL/TLS. Then type in the username and password.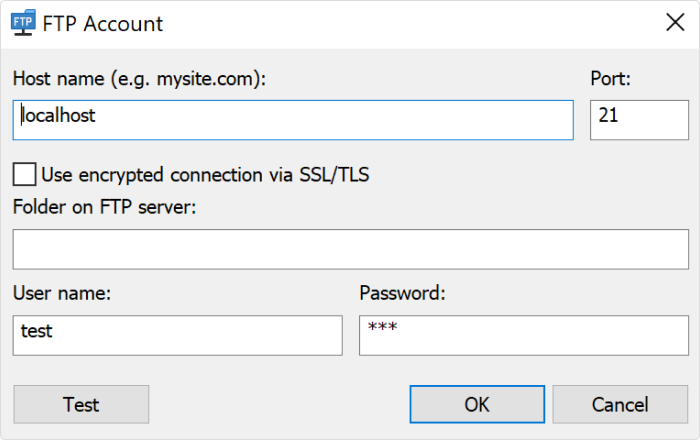 Click Test to make sure the connection works. If so, you'll get a success message. Now click OK.

When you return to the Upload window, click Upload. iSpring will automatically upload all the source files of your converted presentation directly to your server.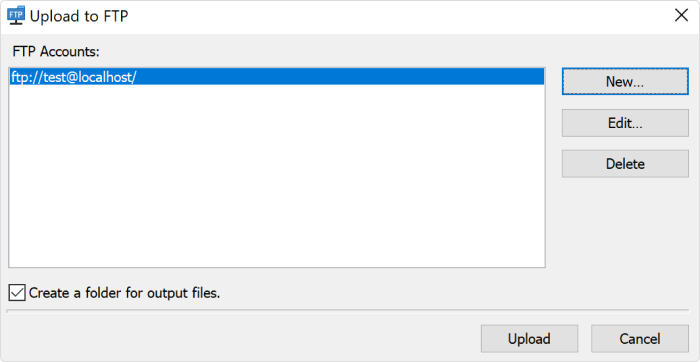 3. Find the link to your converted HTML5 presentation on your server and embed it in iframe.
<iframe src="http://HTML5 PRESENTATION ADDRESS" width="800″ height="600″ scrolling="no" />
Please note that you can set a different width and height for the presentation window. For example, when you set width="100%," the presentation will adjust to the page's width. When converting presentations with iSpring Converter, the width-height ratio set in PowerPoint is preserved to avoid any distortion.
4. Insert the iframe with a link in the post where you want your presentation to be viewed.
No file size restrictions
All PowerPoint effects are preserved
Files are hosted on your server
Presentations can be protected with a password and be available exclusively on the appointed Trusted Domains (with iSpring Converter Pro)
Requires installation of a third-party app
Might seem a little challenging for a non-tech person
2. Use a WordPress Plugin
The Plugin Directory of wordpress.org contains numerous solutions that allow embedding PowerPoint presentations into blog posts, such as the Embed Any Document plugin. However, since the operation of this plugin depends on third-party cloud services (Google Docs Viewer and Microsoft Office Online), it has its own limitations, such as not supporting video/audio playback and animations/transitions in the embedded documents. If this works for you, here's a brief walkthrough on how you can embed your slides using the Embed Any Document plugin.
1. Upload the plugin and install it on your server. To do this, navigate to Plugins in your WordPress dashboard and click on Upload Plugin.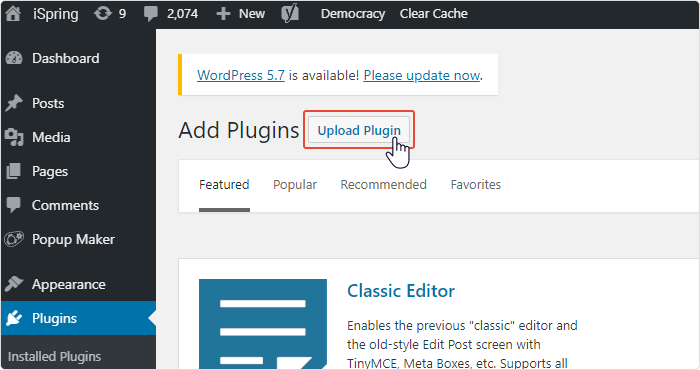 Find the plugin by typing its name in the search box, then install and activate it.
2. Embed Any Document is now integrated seamlessly into the post editor. To upload a presentation, click on the Add Document button.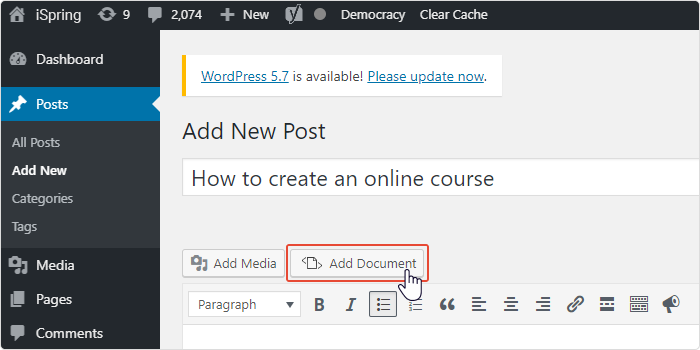 You can choose one of five methods to add a file:

Note: To upload a document from Google Drive, Dropbox, or Box, you need to buy a Pro Version of the plugin.
To export a PPT deck to WordPress from your computer, click on Upload Document. The presentation will be added to Media Library.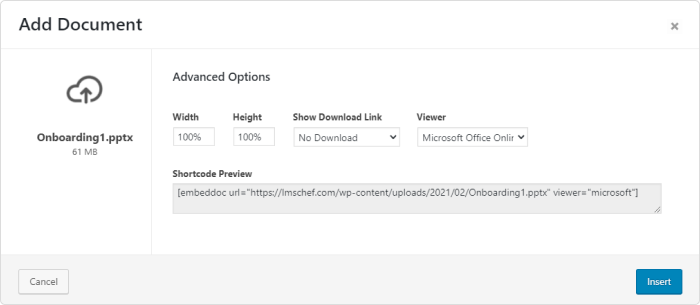 Before embedding it in your website, configure the settings, if necessary: adjust the size, specify if viewers can download the file, and select the tool for displaying the presentation online. Then click on Insert.
Easy to upload and embed
Doesn't require installation of a third-party app or any plugins for displaying documents
Presentations are hosted on your server
File size upload restrictions
Not all PowerPoint effects and media are preserved
May slow down server performance
3. Upload to YouTube
This method requires that you should convert your PowerPoint presentation to a video, upload it to YouTube, and then embed the YouTube link into your website. Here's how to do this step by step:
1. Save your presentation as a video.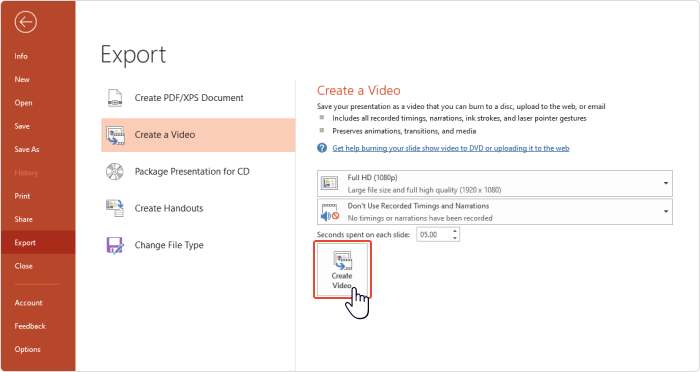 2. Upload the video to YouTube. For this, you'll need to have a YouTube account. If you don't have one yet, sign up to create your YouTube Channel.
Embed your video in the website. To do this, click on Share under the video on YouTube and choose Embed.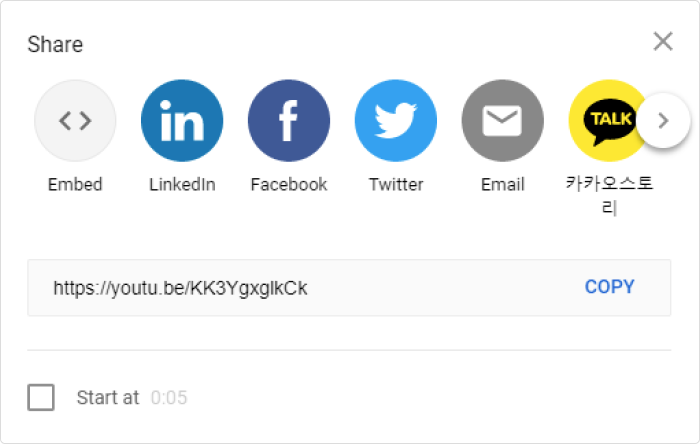 Then copy the iframe.

4. Insert the iframe on your website page.
No additional installations
No file size restrictions
Animations, transitions, and media are preserved
No protection from downloading
YouTube videos can be deleted by YouTube administration without notification
Comparison Chart
Comparison of WordPress PowerPoint viewers

| | | | | | |
| --- | --- | --- | --- | --- | --- |
| | App/plugin installation required | Size restriction | Files hosted on your server | Protection settings | Preserves all PowerPoint effects |
| FTP server | yes | no | yes | yes | yes |
| Plugin | yes | yes (16MB, but can be increased) | yes | no | no |
| YouTube | no | no | no | no | yes |
Conclusion
Uploading to your FTP server account works best when you want to preserve all the animations, transitions, and the design of your original presentation and ensure that no one will be able to download your slides. The plugins provide the fastest embedding of small and the most basic presentations. Finally, YouTube videos are the easiest to create, but can be easily downloaded by other users.
Which method do you use to embed PowerPoint presentations in your WordPress website? Please share it with us in the comment section below!