We were surprised and touched when reading this success story sent by Eric Featherstone, one of our appreciated customers. It turns out iSpring Suite not just helps develop volumes of e-Learning content, but also increases chances to become a true top performer. Check out this spirit-stirring story and learn how iSpring can help achieve your goals and supercharge your authoring capabilities.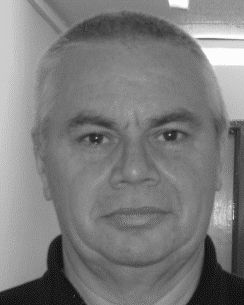 "My name is Eric Featherstone. I am bulk tanker driver for BOC in England UK with additional duties of driver training within a small operational depot.
I have been using iSpring Suite for approximately 3 years. It all started from the requirement to consolidate training material; we also needed to minimize the time required to train new employees and confirm the proficiency of established employees. We therefore had a requirement to ensure that authorized training material was used consistently through the country.
I learnt about iSpring from an Internet search, and it helped me accomplish far more than I imagined:
iSpring allows me to lock down material within a Flash .exe file;
I distribute materials to the local trainers on a protected memory stick;
The Flash file will play on all our desktops while providing instant access to training resources for local instructors;
It has enabled me to transform the knowledge of a small group of experienced drivers into a package that we use nationally;
The ability to include quizzes within the files enables the constant monitoring on the training package usage.
I have no reservations in recommending iSpring Suite to all trainers who require control over training material."
But the most inspiring part of this story is that Eric earned the "People excellence" award once he completed the work on arranging learning materials:
"This project was undertaken to allow the group of trainers to combine their knowledge and share their experience with the others. It was done mostly outside paid working hours with the program purchased personally by me. Once completed, I received national recognition from the company and a presentational award for "people excellence" – Eric says.
Did you have a chance to try iSpring Suite? Test drive iSpring Suite for free and share your thoughts with us.
We are looking forward to hearing from you!