March 28, 2023
LMS Integration: Definition, Benefits, and Real Examples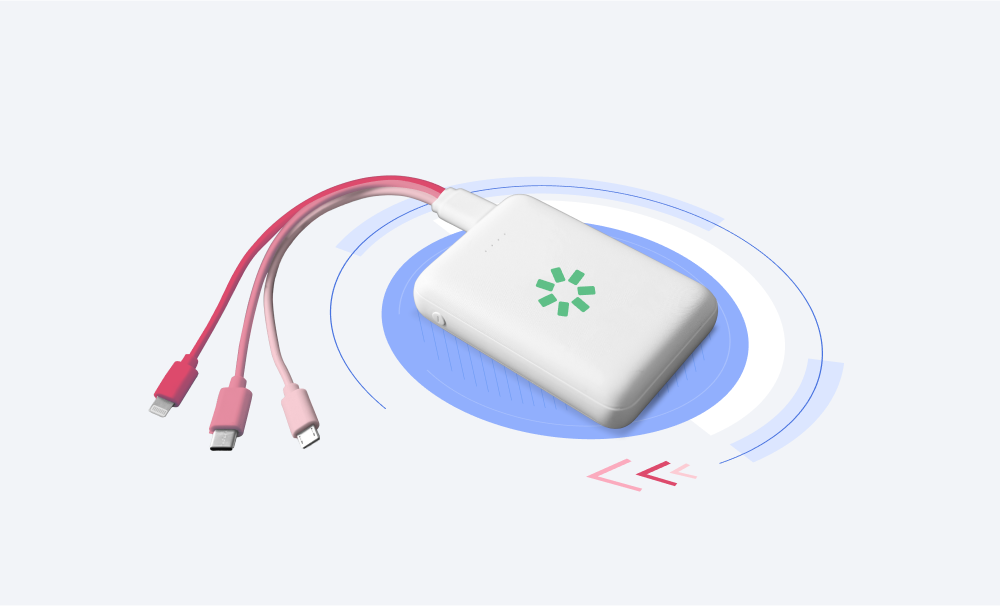 hFun fact: the average company has a staggering 254 SaaS apps. And this number increases to 364 for enterprises. However, only 45% of these are used regularly. If these figures tell us anything, it's that too many tools can lead to SaaS sprawl and low adoption rates among staff.
In other words, an abundance of separate software can distract staff and actually disrupt workflows. To improve workflows and business operations and help employees do their jobs more effectively, many companies use software integrations.
In this article, we'll cover everything you need to know about LMS integrations, including:
What Is an LMS integration?
LMS integration is your learning management system's ability to share data with other corporate software used in your organization. Integrating these systems enables your business to automate manual processes and consolidate valuable data from other apps to give you an overall view of training activities in the company. As a result, L&D and HR teams can simplify their workflows, deliver a better learning experience, and take action based on deeper business insights.
Benefits of Learning Management System Integrations
An LMS has become an essential corporate tool. And it should fit with the existing tools in your tech stack, allowing for a more streamlined working process.
Here are the key benefits of LMS integration:
Reduces admin duplication across existing software – thus saving time on repetitive L&D tasks.
Better user adoption – connecting your learning management system with existing tools allows learners to see the value in the LMS much more quickly, thus motivating them to add it to their workflows.
Shorter learning curve – integrations reduce the number of corporate tools needed, and since learners already know how to use existing software, the learning curve is shorter.
Enhanced compliance – connecting HR systems with your LMS improves workflows, ensuring that reminders for refresher training or re-certification are sent automatically.
Greater alignment between learning and business performance – technical integrations with software like CRMs allow teams to better link performance data with learning activities, e.g., sales performance results could trigger the LMS to assign a relevant training program.
Improved team collaboration – syncing your LMS with collaboration and video conferencing software streamlines communication within teams, so employees don't need to divide their attention between various corporate tools.
Enhanced data capture – the more data your LMS can pull from, the deeper insights you'll be able to extract from reporting and learning analytics, leading to a better ROI.
Types and Examples of Integrations for Learning Management Systems
When it comes to LMS integration, the goal is to find a platform that aligns with your business needs. Here are some of the most powerful types and examples of the typical LMS integration that will help grow your organization.
Video conferencing
Almost every business on the planet uses some kind of video conferencing software. In fact, half a million companies use Zoom. LMS integrations with video conferencing tools, such as Zoom or Microsoft Teams, enable you to organize virtual classrooms and meetings directly within the learning portal.
How does that work?
Integrating your LMS with video conferencing software transforms your LMS into a unified communication platform. This is especially useful for delivering blended learning.
For example, iSpring Learn LMS stores all the data from Zoom meetings so you can pull reports and monitor VILT training sessions. Similarly, it integrates with Microsoft Teams to easily organize and manage VILT sessions from the LMS. Attendance from the sessions is automatically included in the reporting.
Automate corporate training and improve employee performance.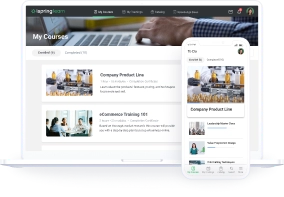 Syncing video conferencing software enhances training and knowledge sharing in a number of ways. For instance, you can pull relevant documents and training materials into your LMS, set up online training sessions, and extract actionable data on instructor-led training activities.
2. CRM
150,000 companies companies use Salesforce to manage interactions with their customers. If you work for one of these organizations, Salesforce integration is a must. It means the systems can share information, so you can see all training and account data in one place.
How does that work?
You can manage sales training within Salesforce, including assigning online courses, grouping users, and pulling training reports. As such, you no longer have to toggle between two systems. What's more, you can automate the transfer of information (user profiles, training progress, etc.) from one software to the other.
Organizations that run training for external partners and customers will find CRM integration especially useful. It provides you with easy access to partner and customer data, and allows you to assign certain training based on a user's profile in the CRM.
3. Single sign-on (SSO)
Remember we mentioned that the average company has 254 SaaS applications? Well, that isn't just an issue with user adoption. It can also be a security risk.
Log-in credentials are fodder for hackers. That means every time an employee logs in to one of these apps, there's a security risk. LMS integration with SSO does a lot to reduce this risk.
How does that work?
It simplifies the log-in process, so employees don't need to enter their credentials every time they open a corporate app. Instead, they log in once and have permission to enter all corporate business applications. This reduces security risks and boosts usability.
For instance, iSpring Learn LMS integrates with AZURE AD and Active Directory. That way, when an employee signs into the corporate website or server, iSpring automatically authenticates them.
4. eCommerce
An LMS integration with eCommerce platforms like Shopify is a must if your organization plans to monetize training courses on its LMS. This integration enables your organization to sell learning content from your learning portal, promote it, accept payment, and automate course management tasks.
How does that work?
The eCommerce integration streamlines the process of selling training in your own marketplace. When a customer purchases a training course from your Shopify store, they are automatically enrolled in the LMS. As a result, they can take the course on their desktop or mobile app immediately, with no extra steps or hassle.
5. HRIS
HR tools like BambooHR are integrated into most businesses. They empower HR departments to manage and automate daily administrator tasks easily, making them huge timesavers for busy teams. LMS integrations with HR systems consolidate the employee data of the systems, so it's all readily accessible in a single place.
How does that work?
Integrating your LMS with HRIS means that every new hire or role change is automatically recorded in the LMS. For example, when a new staff member starts working, this triggers the LMS to enroll them in the necessary training (employee onboarding, compliance training, etc.). On the flip side, data relating to employee training progress and results are synced with the HR tool.
6. LTI integration
Your LMS should be right at the heart of your organization's eco-system, especially if you want to foster a learning culture. As a result, Learning Tools Interoperability (LTI) is an extremely powerful LMS integration to consider.
This is an industry standard that was designed to connect external apps with learning management systems so LMS users can send and receive data between different learning tools. Put simply, it ensures that your LMS is communicating with the external apps in the same language.
How does that work?
The main idea is that apps developed using the LTI standard can integrate easily with any LMS that supports that standard. It syncs your LMS with any external system (HR, ERP, employee portals, BackOffice tools, etc.) seamlessly.
For example, an LMS with LTI integration can host training content from third-party providers on a website. Learners don't have to log in to external systems separately because the LMS automatically shares users' information with the other platform. The end result is more cohesive, effective training and an enhanced user experience.
7. Calendars
Time management continues to be one of the most highly valued employee soft skills. However, in today's fast-paced business environment, it's harder than ever for staff to stay on top of their schedules. A lack of time is one of the most common reasons for low training attendance. Integrating your LMS with employees' calendars can resolve this issue.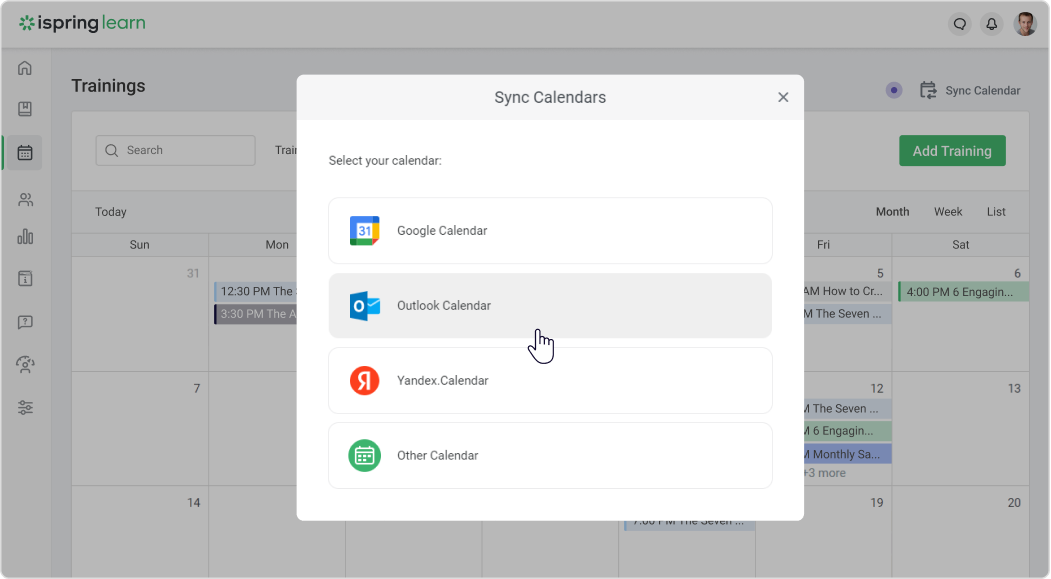 How does that work?
We've provided examples of out-of-the-box powerful integrations. But LMSs can also be integrated with other systems and tools via an application programming interface (API). As for iSpring Learn, its API provides streamlined access to most LMS features, including user identification and the management of users, organizations, content, and accounts.
Automate corporate training and improve employee performance.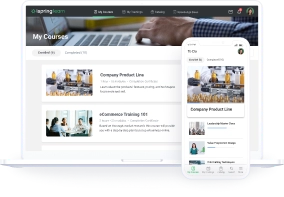 Final Thoughts
LMS integrations align your online training platform with existing corporate tools to simplify business processes and centralize data. Besides providing a more seamless user experience, your organization can access essential data in a single place with ease. This results in more effective training that is in line with business goals.
If you're looking for a powerful LMS with a wide range of integrations, why not try iSpring Learn? Book a free LMS demo today to learn how the platform can be beneficial and see it in action.