October 20, 2022
Castle Energy Group LLC: "With iSpring, we've revamped induction and compliance training to be cost-effective and burden free"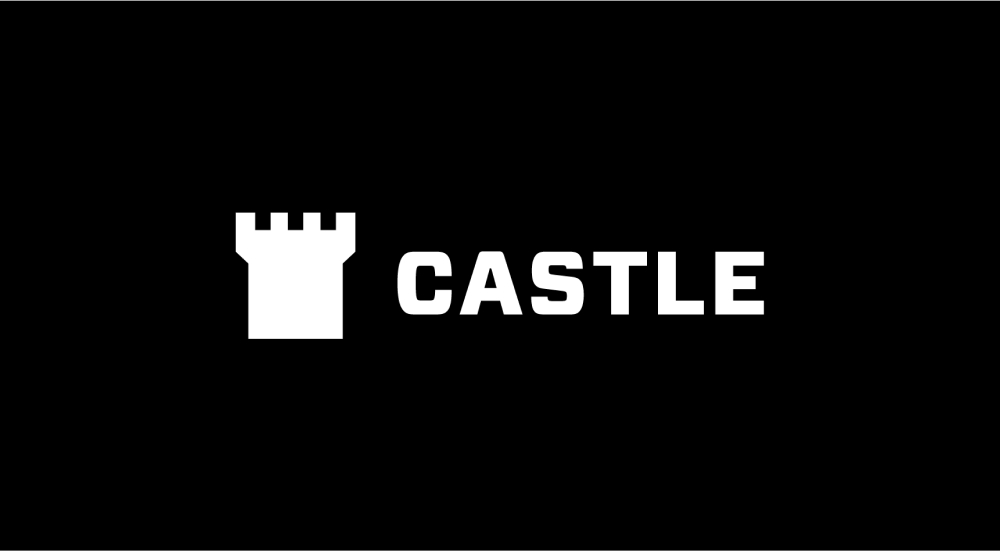 Castle is a construction services provider that develops and manages mainline pipelines, pipeline integrity, facility construction, directional drilling, renewable energy, and many other energy-related projects in North America. Castle often faces the challenges that are common in this industry, including high turnover, a disengaged workforce, and downtime costs. 
Jesse L. Dukes, Training and Safety Manager at Castle, shared how the company managed to launch online training in the conservative construction industry and how efficient it can be with iSpring.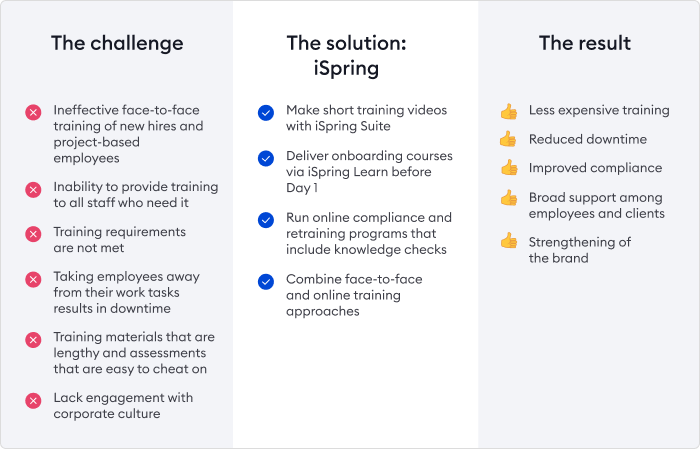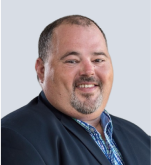 Background 
As a construction business in the USA, Castle has to meet lots of minimal training requirements that the Occupational Safety and Health Administration (OSHA) and the Department of Transportation (DOT) have established for workplaces in America. At the same time, our company serves as a contractor and works on a bid basis, thus having a limited amount of time to roll out extensive training. Nevertheless, we must address safety and compliance matters with due care and attention. 
Corporate safety and employee training programs are my primary duties as a training and safety manager. I have a solid background in firefighting and over 20 years working in the construction industry, so when I was brought in by the Company in 2018 to manage employee training, I immediately noticed some areas in desperate need of improvement. 
The only training approach we used back then was face-to-face training in the classroom. That included showing videos, handing out paper copies of tests, and requiring employees to become familiar with lengthy site safety plans for each project. This process was insufficient to prepare the staff for the job adequately at multiple sites, and the entire training approach had to be reworked. We decided to opt for a computer-based format, which ultimately led us to iSpring.
The Challenge: Meet compliance requirements in the face of high turnover and tight time frames
The construction industry is different in the sense that many employees here are project based and drift from one construction site to another, as well as changing workplaces quite frequently. At Castle, the number of employees is always fluctuating: one day it can be 3,000 people; six months later it can be down to two hundred. However, there are minimum training requirements that everyone has to meet if they're going to perform any kind of work.
Given that employee turnover is high, compliance can be seriously hampered. But it's pointless to expect that employees will actually read and become familiar with a 70-page safety plan. They just absorb the bare minimum of information so they can affirm that compliance has been met  – and this is a real problem.
Streamlining onboarding and reducing downtime 
At Castle, employee safety orientation alone usually requires more than two hours of training. That's an overwhelming amount of training to burden someone with all at once. Moreover, we have a whole lot of other requirements and it sometimes takes up to two days to cover everything. We may have a week's worth of training that we're trying to inject into a one or two-day period.
One of the biggest challenges is trying to cram all this training into a small amount of time and still be effective.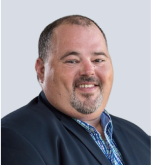 For example, when we would be awarded a project we'd designate a superintendent to manage it. The superintendent would designate or hire the foremen, and each of them would hire workers to work under that person. It's a type of decentralized command and it could necessitate a large group of people, like 20 employees, to come in on one line for training. Plus, there could be other task-specific trainings that we would need to provide to some of them.
It often ended up in several people standing around for two or three days waiting on other people to get other trainings completed.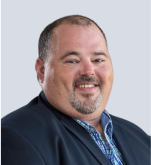 In this way, we might not just be keeping one person from getting to work. When it comes to key positions, we might be standing the whole crew down. We had to do something in this regard and speed up training processes – without sacrificing quality.
Combating low employee engagement 
Another point is bringing project-based employees into our corporate culture. Trying to bring them in from other workplaces and other work cultures, and make them a real part of the team, was one of the biggest challenges we faced. That required some changes in onboarding programs as well. So, we thought that there must be a way to fix it with online training.
The Solution: iSpring 
It was my former colleague from our IT department who recommended iSpring Suite to me. I was not aware of the tool back then, but it was so much easier to go with it and create online courses the same way that we make PowerPoint presentations. We embraced the idea of taking what was in those lengthy site-safety plans and putting them into the online employee onboarding and safety training program.
As for iSpring Suite, it was an immediate sale on my end.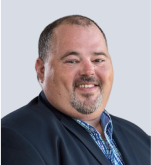 Plus, it wasn't hard to sell the idea of computer-based training with iSpring to our president, as he was the one who was initially in favor of changing the training processes to benefit from today's technology.
Ensuring that workers have studied the material
To prepare online training materials, I basically break down existing onboarding content into PowerPoint trainings and convert them into MP4 videos. Workers go from company to company and watch a lot of training videos over and over, much of it with nearly the same content. But with iSpring, we made our videos stand out.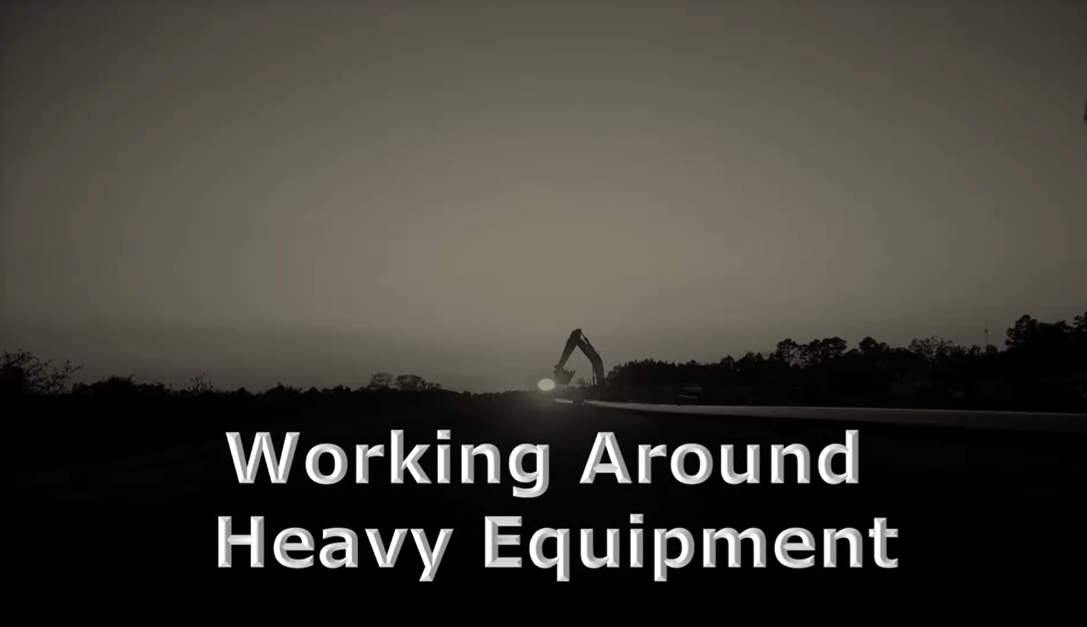 We currently have 16 training modules and videos that our learners can't skip. In iSpring Suite, it is possible to hide control buttons to make learners study the material in its entirety. That way, I can be sure that they didn't miss anything. 
Now, I also use the QuizMaker feature a lot to make quizzes and assess how well learners retained the critical information. If the employees do not pass the quiz at the end of each module, they are prompted to re-watch the training video to ensure adequate understanding.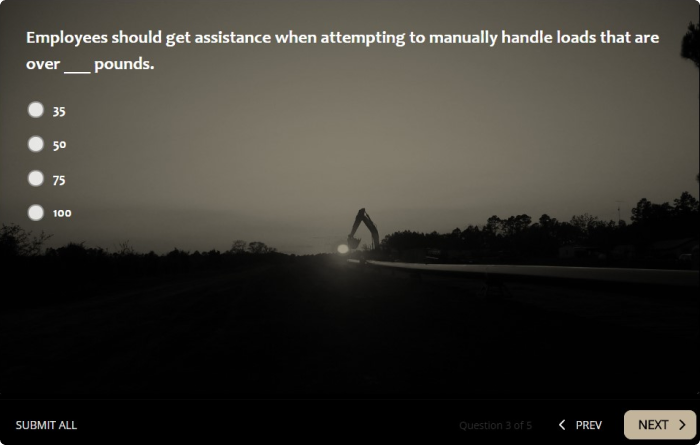 Letting learners do the online training before Day 1, thus saving time on site and easing the burden on the employee
We deliver eLearning modules to learners in iSpring Learn – which I administer. With the LMS, I make compliance training materials available for learners even before they step out on the construction site. I give access to this onboarding program at least 48 hours in advance so employees can take their time and study needed materials thoroughly, one by one. They get notified by the system and can study on mobile devices in the iSpring Learn app.
By doing the training a little at a time, employees hopefully absorb it better and can complete it at their own pace, instead of all at one time.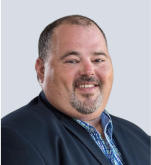 Combining face-to-face and online training in the blended approach
In the construction industry, we can't abandon face-to-face training entirely because there are job roles that require training in a physical environment. Certain trainings have to be done in person, and for some of them, we have to invite a third-party instructor. That's why we keep face-to-face training alongside online training in iSpring Learn and combine these two approaches.
We rely on iSpring Learn heavily when it comes to onboarding and compliance aspects, and delivering such courses as flagger training or respiratory protection online. For the training programs in the area of external validation and certification, we organize classroom sessions as required. So, if we are working in a state that requires flaggers to actually be certified, then I have to go out and conduct classroom training.
We also use iSpring Learn to run annual retraining in accordance with OSHA requirements and industry best practices. If you have an employee in which your disciplinary policy had to be used on for not following safety policies, having the ability to reassign training to the employee and have them take it on a personal device is a great resource.
 At Castle, everybody who is on-site needs to go over all the rules for their job at least once a year. The employee is able to get retrained on a particular policy or policies and we aren't stopping the entire crew or tying up a safety manager for training. It allows easier access to retraining that may not have otherwise been performed. It can help out with coaching and mentoring.
Results 
iSpring software gave us what we needed most: it enabled us to send training out and have employees complete training before they get to the site. It was a tremendous help in terms of reducing downtime. For some positions, their absence from work due to someone else being tied up in training sessions could create a loss of thousands of dollars between employee pay, equipment costs, ect. With iSpring, we don't have to stand key positions down anymore, and that's a huge benefit.
We could potentially save thousands of dollars in costs associated with downtime thanks to iSpring.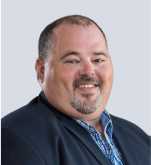 I can also assign onboarding training modules to new hires remotely and let them finish the modules prior to their first day of employment. As long as the training is completed prior to the employees hire date, they receive a set amount of pay for completing it prior to arrival. This frees up instructors and employees and allows them time to be used for additional task-specific trainings, or other needed items.
I've gotten a lot of good feedback from employees, and many of them shared how great it is to be able to take training at their own pace. Indeed, there was some pushback and doubt that it would take longer for the 'old school' type of people to get into online training. But overall, I think everybody likes where we're headed with it. And there's definitely a lot of support for it at our company.
Even with a minimal learning curve that may be there with it being new, it's still an improvement.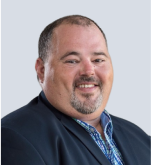 From my perspective, iSpring software is very easy to use, and that's what I like most about it. Training specialists in the construction, manufacturing, and transportation industry will find iSpring Suite useful thanks to the fact that all the work takes place in PowerPoint. They already use PowerPoint to deliver slides with OSHA and DOT training, so this tool is perfect for them.
One of the big benefits of iSpring is that it lets you take existing PowerPoint presentations and simply transform them into online training.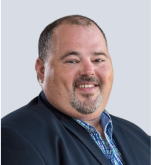 I'm working on building a knowledge base to serve as our corporate library and plan to launch monthly assignments fully online. Since we're heading toward holding all the trainings in one place, I plan to drop external trainings for the sake of holding them entirely with iSpring.