Why Do I Need Online Presentations?
Usually when we say "online presentations," we mean a presentation that can be uploaded to the Web and played online. There are plenty of online presentation formats that will make your slides ready to be published on your online store.
If you want to create interactive online presentations, the most appropriate formats will be Flash or HTML5. iSpring Pro is the online presentation tool that will help you create Flash and HTML5 presentations right from PowerPoint.
The Flash format is greatly supported by the majority of browsers and should be used for presentations that will be played on desktops and laptops.
If you create presentations for mobile devices, choose the HTML5 format, as it is perfectly supported by all tablets and smartphones, including iPads and iPhones.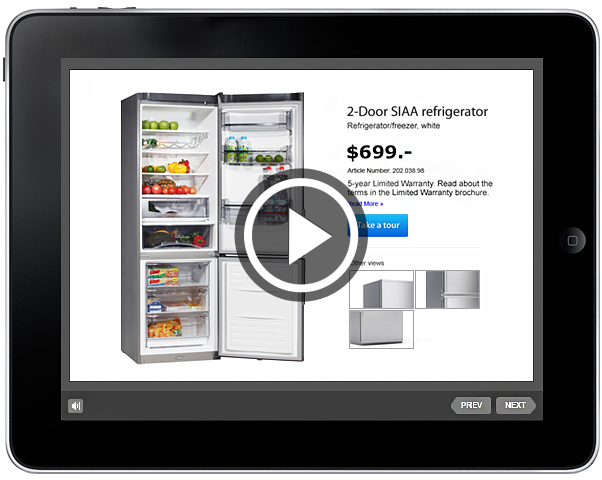 If you don't know for sure where your presentations will be played, take advantage of iSpring's conversion of PowerPoint to the combined Flash+HTML5 format.
After the conversion, your interactive presentation will feature the following advantages:
Convenience: Your clients won't need to download anything to view your presentation. It will only take you a single mouse-click to open them.
Speed: The playback will start as soon as the presentation is launched.
Mobility: Presentations can be easily played on all mobile devices, including iPads and iPhones.
Universality: Online presentations will also play in all browsers.
Safety: You can fully control the distribution of your online presentation. Plus, you can use additional protection settings, offered by iSpring Pro.
Related Articles