March 23, 2020
L'Oréal Adria-Balkan: "We have reached over 90 people in 7 countries in less than a year with iSpring"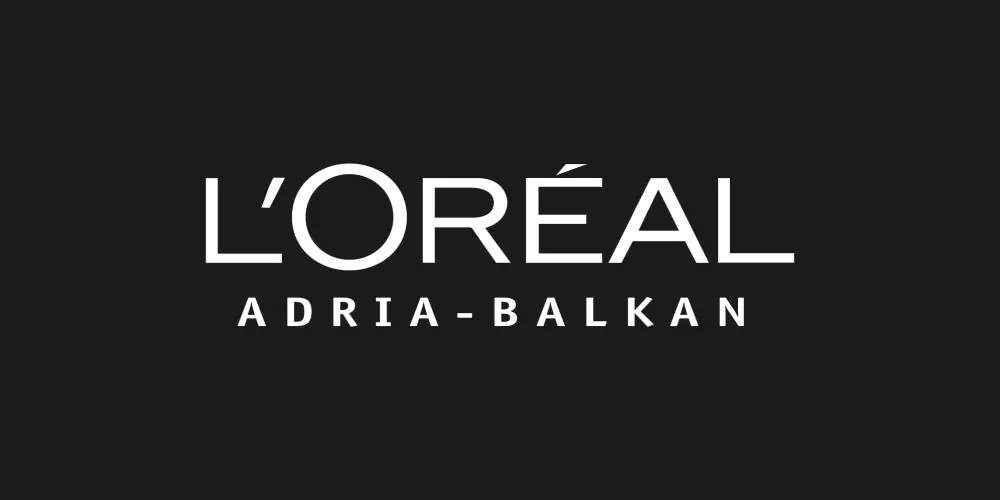 L'Oréal Adria-Balkan is a regional subsidiary of L'Oréal, the world's largest cosmetics and personal care company. Ivan Vukoja, Business Development Director at L'Oréal Adria-Balkan, shared how they started using iSpring Learn to train the sales reps of their Professional Product division in 7 countries.

L'Oréal Adria-Balkan Background and Objectives
L'Oréal Adria-Balkans is a regional subsidiary of L'Oréal Worldwide in the territory of the former Yugoslavian countries, plus Albania and Bulgaria. The company has four main divisions: Professional Products, Mass Market, Active Cosmetics, and Luxury Cosmetics. As the Business Development Director of the Professional Products division, I'm responsible for the whole region and one of my key roles is upskilling our sales teams with the content that is approved or produced by L'Oréal.
At L'Oréal, we have our Learn-Share-Act (LSA) Program, which is an official framework for training salespeople throughout the countries — not only here in the region, but globally. The program provides all the required learning resources, from offline classroom seminars to online learning materials and support via our internal platform called MyLearning. Every L'Oréal employee can go to the platform and use all the content and knowledge there.
The limitation is that the MyLearning platform is only available to the direct employees of L'Oréal. Many sales representatives from the countries we work with are not employed directly by L'Oréal, but by a distributor company. For that reason, they can't access the materials on the MyLearning platform.
Only direct L'Oréal employees can access the materials from L'Oréal Sales Academy.
Training these indirect employees was reduced to improvisational offline seminars, where we would present them the videos from the LSA and then have like a roundtable with questions. Sometimes, during these sessions, we would even offer them digital quizzes, but there was still no way to provide them online materials in the palm of the hand.
Even if I gave them my login to access MyLearning, we wouldn't be able to have precise statistics because everybody would be using the same credentials.
So the situation was that we had all the digital learning content, as well as offline materials from the seminars, but we needed a place to put this content to be able to maintain and track the learning process.
My colleague from L'Oréal Russia told me they used to have the same situation with their distributors and recommended iSpring as a solution. I started exploring iSpring Learn LMS and it provided me with the opportunity to give all the people the content they want.
iSpring Learn gave us the opportunity to provide indirect employees with easy-to-access online learning materials.
The Challenge: Training Indirect Sales Representatives Across 7 Countries with iSpring
We started setting up our iSpring Learn LMS in February 2019. One challenge was that we had never used eLearning for training distributors and their staff before, so we had to go step by step, promoting the benefits of online learning and the LMS itself. For that reason, our first package with iSpring Learn was just 50 users.
For a start, we were planning to use training videos and quizzes provided by the LSA. The challenge here was that all the content was in English, so I needed to localize it because throughout the countries, we have different languages and some teams don't speak English at all. For the videos, I created subtitles using the tool recommended by L'Oréal. It took me a while because I was the only one who was managing the whole thing.
As for the quizzes, I took a more advanced approach. Most of the quizzes on the LSA were just three questions based on the content of the video. My idea was not only to localize the quiz contents but to make them more effective and engaging. That's where iSpring Suite came in handy, with its built-in QuizMaker. For each video, I created a quiz with five questions of different types — not just "yes or no", but also "put the right word in the right place," etc. I also added pictures.
Once all 49 videos and quizzes were ready, I uploaded them to the portal. I used the Learning Path feature to create content catalogs in different languages.
For us, iSpring was the start of a structure. Before, we couldn't tell if our training materials were effective and if learning was bringing us any results. With iSpring Learn, we can see how much time salespeople have spent on a certain topic, which content items are popular, track the activity of a user, the activity of the group, etc. iSpring Learn provides very detailed statistics.
Using iSpring as a Presentation Tool for Sales and Marketing
In 2020, we have upgraded to 100 users so far. All the people are now divided into 5 organizations, according to the country: Adria (Croatia, Slovenia), Serbia, Bulgaria, Western Balkan (Bosnia, Montenegro, Albania, North Macedonia) Adria Balkan (common members from HUB). Every organization comprises several groups, depending on the brand and local distributor.
Our use of iSpring changed quite a bit from October 2019. We are using iSpring as a presentation tool for our monthly sales and marketing activities. Our main content is added on a monthly basis, is very localized and assigned to users by a local organization admin.
This means that the local marketing team is creating different sales materials in different formats (PPT, PDF, XLSX), and these materials are assigned every month to the sales representatives who access iSpring Learn with their iPads to present this content to the hairdressers. The main benefit is that the content is managed from one source, cannot be shared, and the salespeople actually need to be present in the salon to show the material.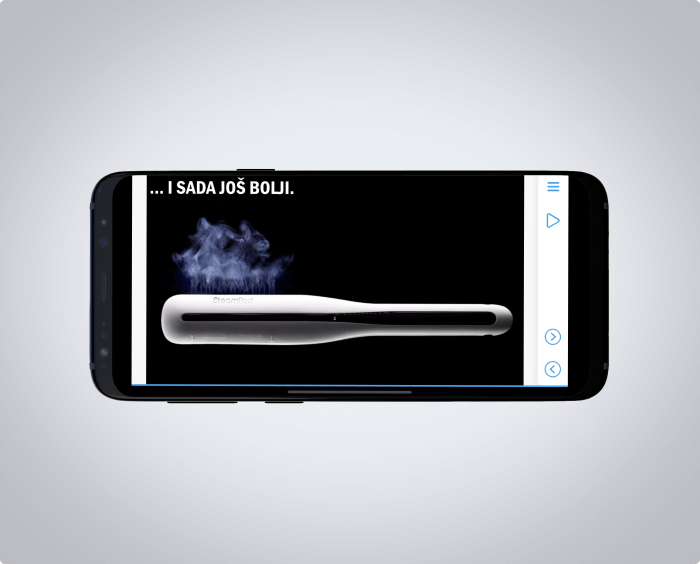 iSpring Suite gave us the opportunity to publish the animated content inside our presentations, which was something we were not able to do before. The presentations published via iSpring Suite are animated and presented exactly like the original desktop version and it gives L'Oréal salespeople a professional edge and a differential over others.
Besides that, I used iSpring visuals to create an interactive meeting agenda for our annual meeting. We registered all 123 participants with iSpring and assigned them the meeting agenda, which they used to get all the necessary info about the meeting.
With iSpring, We Achieved 100% Response Rate for Active Users
For sure, iSpring Learn LMS was something that our business model needed since we have a lot of content to share with our indirect team members. I would say that iSpring answered most of our needs.
If we consider everything that we published and used, we have 548 different courses in the account (this includes all the monthly materials we publish).
Our response rate is 100% for active users, given the fact that they need iSpring for their daily routine on the field. We still have a lot of work to do on "pure learning" content, but I have no doubt that we will improve significantly in 2020.
The main challenge is still to motivate indirect people and sales managers as pioneers and ambassadors of the tool. We believe that eLearning is worth the effort because it's more convenient and cost-effective. And when you have the right tool, it's just a matter of getting people used to it.