June 9, 2023
61 Free Teaching Tools That Aid Classroom Learning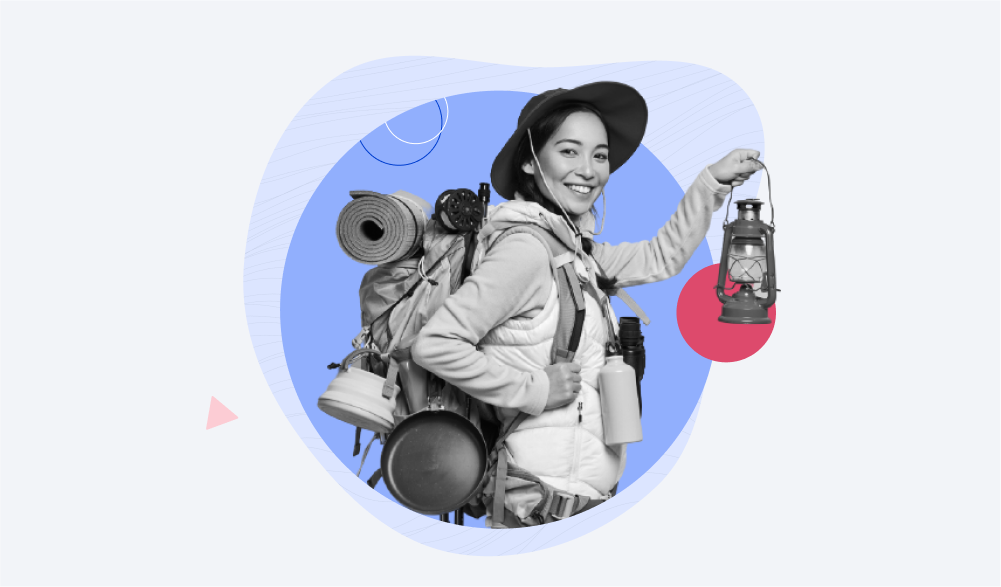 In the digital world we live in now, it is essential that a teacher is equipped with innovative educational technology tools. Technology is a trustworthy assistant that helps to make the teaching and learning processes more enjoyable and effective for both teachers and students.
We've compiled an extensive list of our favorite online teaching tools that will take your classroom to the next level and transform passive learning into active exploration. For the sake of convenience, we have grouped the solutions carefully. Check out this listicle and experiment with the tools for educators to find out which ones work best in your local context.
Best Free Teaching Tools For Teachers
Tools for Building Interactive Lessons
This is a category of dynamic and interactive tools for teaching that can make learning more engaging. They give life to your lessons and remote learning sessions with sound, videos, infographics, assessments, tests, and animation.
1. iSpring Free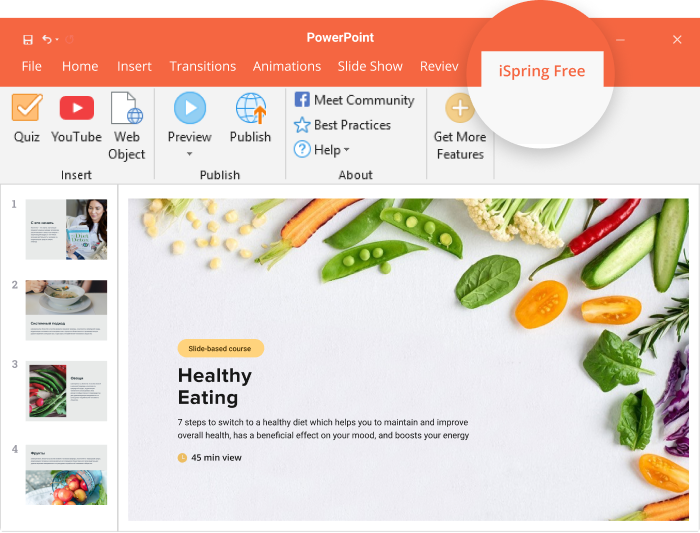 iSpring Free is a lightweight eLearning authoring tool for teachers that allows
you to turn a boring PowerPoint presentation into a mobile-compatible online course with quizzes. The main advantage of this interactive learning tool is its simplicity. Its intuitive interface enables any novice course developer to create an unlimited number of courses quickly and easily.
2. Kahoot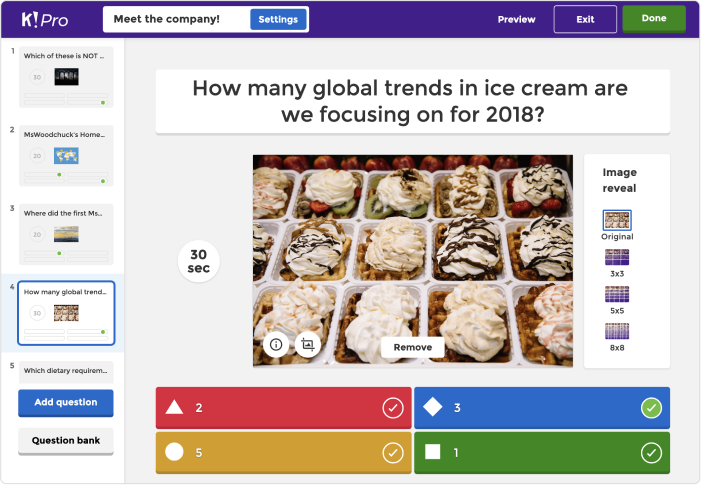 Kahoot is a game-based learning platform that is great for creating content such as fun activities and learning games for students. You can make quizzes on any topic and in any language, and customize those quizzes with videos, diagrams, and images. Students participate in "kahoots" (games) by logging the game codes on their device or application.
3. Edpuzzle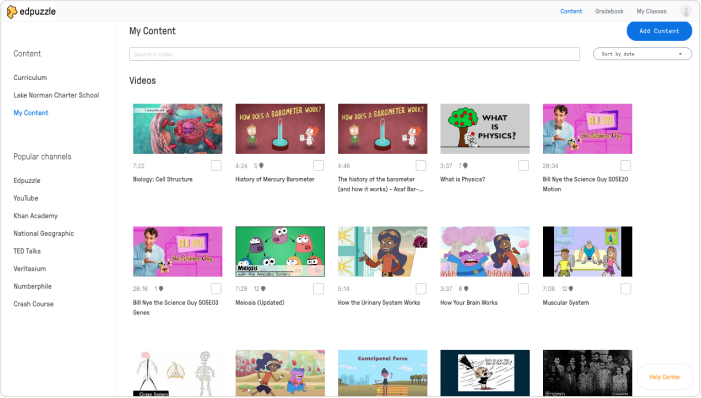 With Edpuzzle, you can create interactive lessons with embedded audio
notes, assessments, and quizzes. Its analytics tool enables you to track how students are watching your videos and if they understand the content.
4. Starfall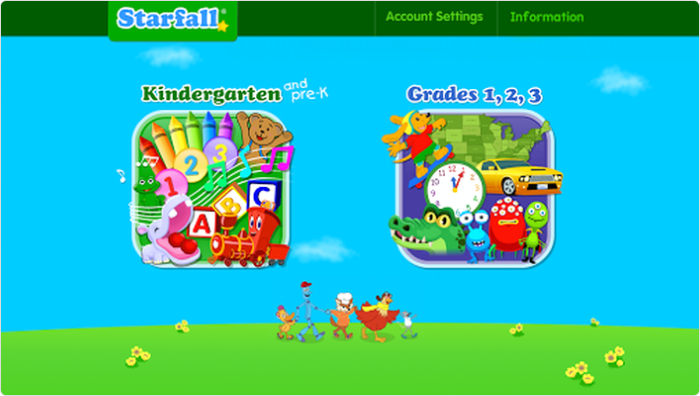 Starfall is an online service that was initially designed to teach kids to read. Its phonics-based learning model supports online games and print series, which can be downloaded for use at home and in the classroom for little students. Now, it also features animated songs, movies, and mathematics activities for Pre-K, Kindergarten, and Grades 1 to 3.
5. CommonLit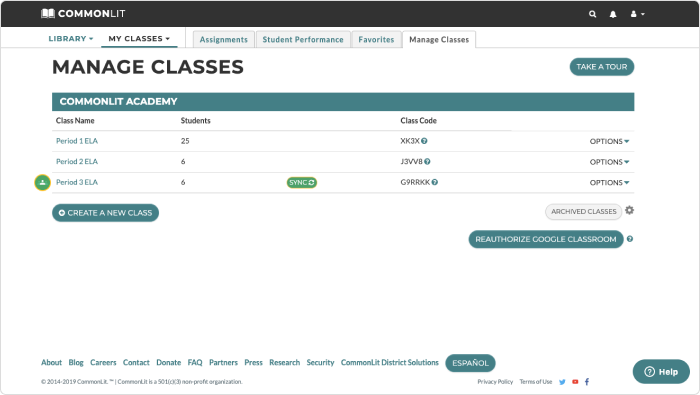 CommonLit is a database of literary educational materials that you can access to develop lessons. You can choose a lesson from the digital library, share it with your students, assign them text-based questions, and analyze their performance.
6. Quill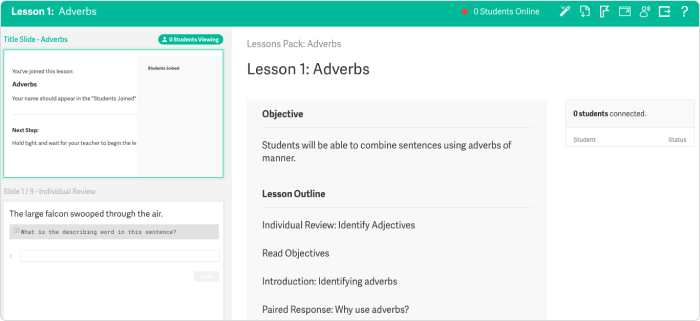 Quill is a platform that has a set of creative tools for teaching writing, vocabulary, and grammar and includes over 400 exercises. You can guide your students to learn by reconstructing sentences, proofreading passages, creating new passages, and more.
7. Plickers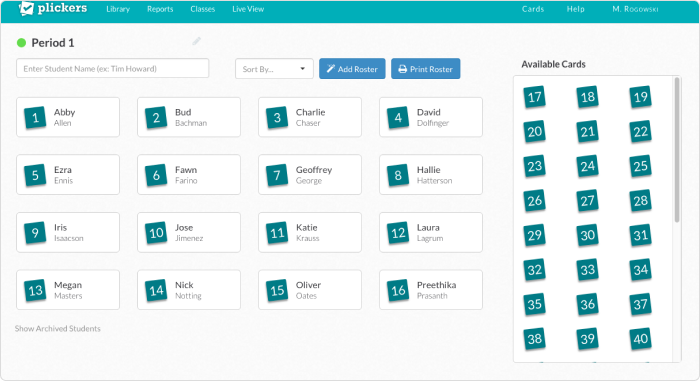 Plickers is a card activity that lets you poll your class, without the need for a student device. You just need to give students cards ("paper clickers") and use your Android smartphone or tablet to scan them to do instant checks for understanding, exit tickets, and impromptu polls.
8. Powertalk
Powertalk is a presentation enhancement tool that automatically speaks your PowerPoint slides. When compared to other common 'text-to-speech' programs, Powertalk can speak text as it appears and can also speak hidden text attached to images.
9. JeopardyLabs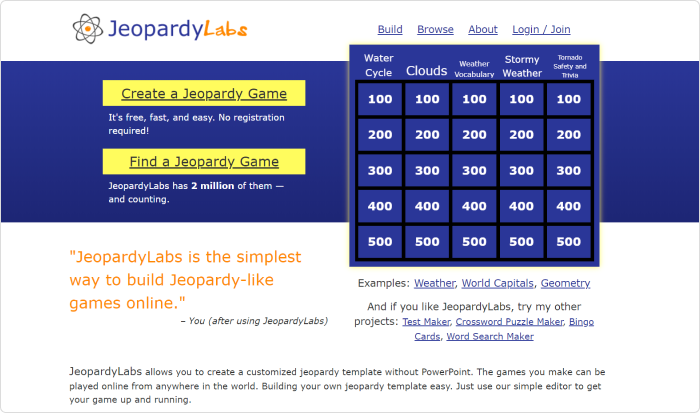 JeopardyLabs is an online service that enables you to build Jeopardy games for students without PowerPoint, by using a simple editor. You can also choose from ready-made games created by the platform users on such subjects as foods, cities, countries, books, and hygiene.
10. Edgames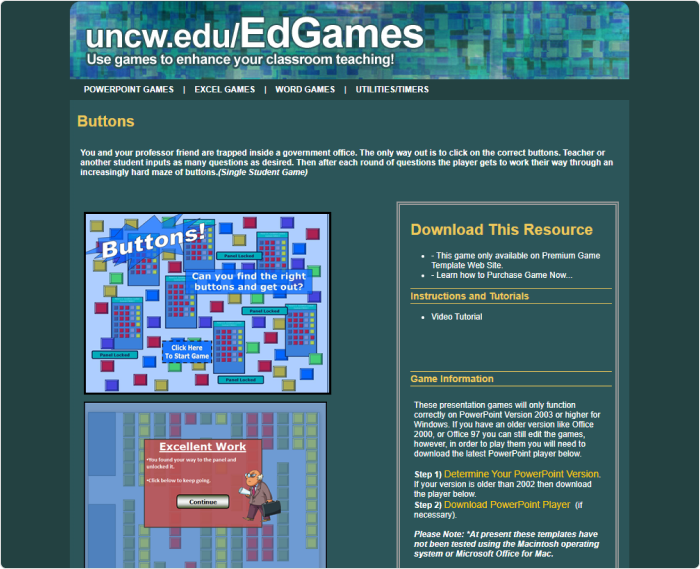 Edgames is an edutainment tool that provides educational activities, including board games, scrambled word games, sports-based games, and cards. You can help your students learn and understand personal hygiene, nutrition, current affairs, and many other things through playing games.
Teaching Tools for Classroom Management
A teacher's tasks include planning lessons, marking attendance, assigning homework, and grading. This is where you can benefit from classroom tools
for teachers. Here you'll find online tools and add-ons that can help you streamline all these processes and improve communication and the
learning process.
11. Edmodo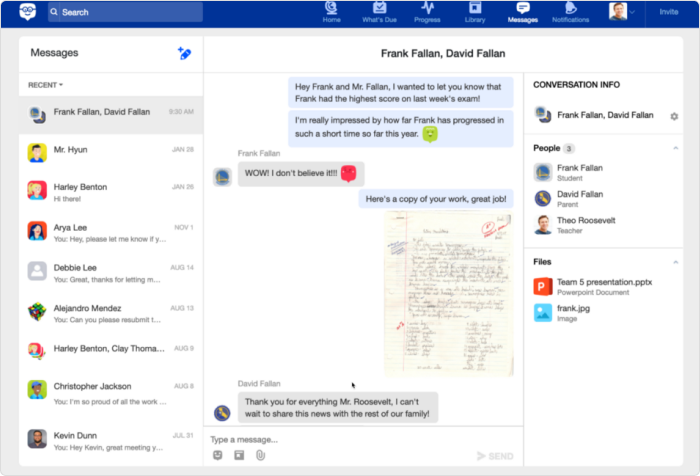 Edmodo is software for teachers that enables them to conduct online
classes and create presentations. It provides a number of online tools for a teacher that allow the sharing of class material, assigning homework,
and displaying students' grades during an online class. You can also join students into learning groups, exchange messages with students and
parents, and manage calendar events.
12. ClassDojo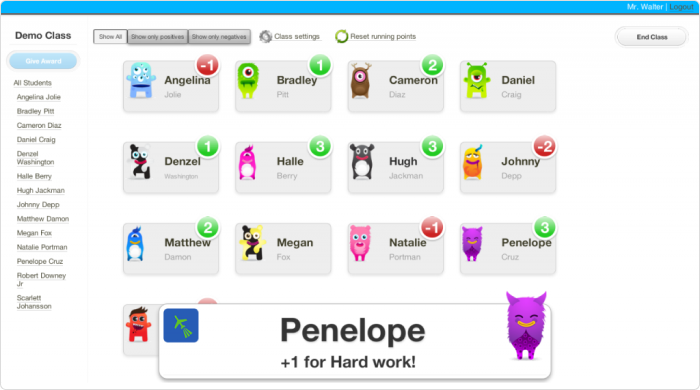 ClassDojo is a classroom management tool that enables schools to bring parents, teachers, school administrators, and students into classroom communities so they can track and enhance classroom behavior in real-time.
13. Google Classroom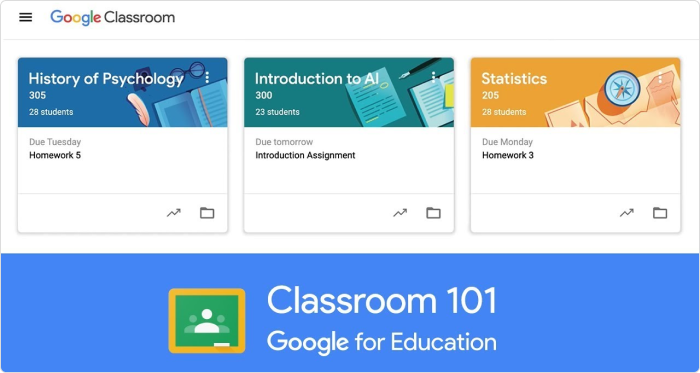 Google Classroom is a free educational software for teachers tool that allows them to conduct online classes, invite your students, and assign homework. You can also discuss assignments online and track student progress. Google Classroom seamlessly integrates with other Google apps such as Google Slides, Docs, Sheets, and Drive allowing you to seamlessly work on different documents.
14. Class123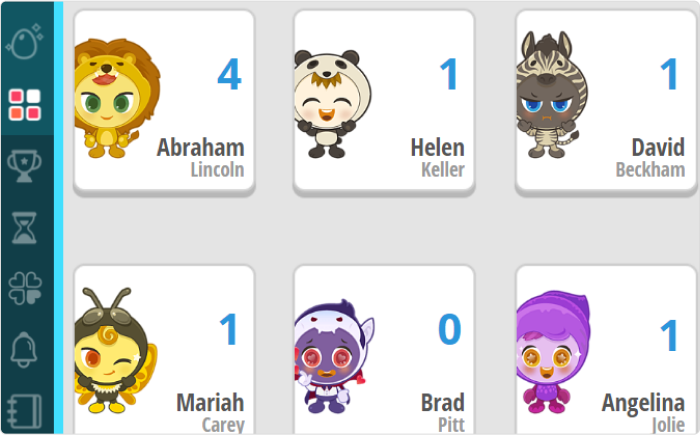 Class123 is one of the online tools for classroom management that contains a chalkboard, seating chart, timer, random name picker, and many other interactive teaching tools necessary for efficient class management. You can also keep track of students' attendance and behavior, share stories and photos on boards, and let students interact in private messages.
15. Flubaroo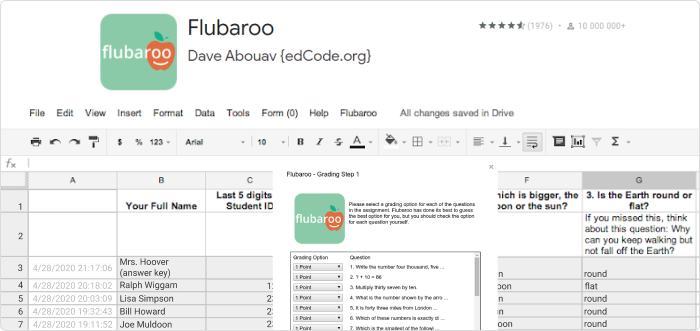 Flubaroo is a Google Spreadsheets Add-on designed for you to simply
create multiple-choice and fill-in assignments, grade and analyze online student performance, share scores with students, and assign stickers and
badges on completed tasks.
16. Show My Homework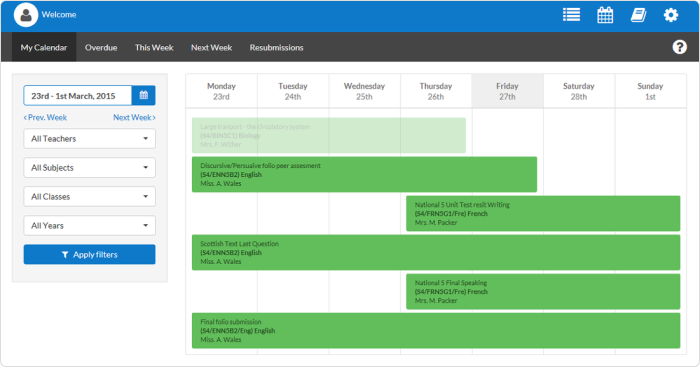 Show My Homework is free technology software that allows teachers to administer, and control homework much easier. A teacher can quickly assign homework and record student submissions and grades on the go with its mobile app.
Lesson Planning Tools
Planning classes is one of the core parts of a teacher's work. And it's not easy. However, there are some tools and resources that can make lesson planning a bit more convenient and effective. Check out the best tools for teachers that let you organize classes for free.
17. Planboard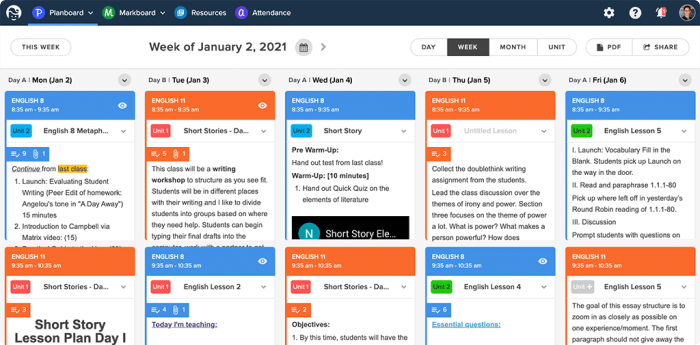 Planboard is one of the teaching tools for lesson planning. It is designed for creating lesson plans on iPhone, iPad, or Android, and allows teachers to add files, photos, and videos, and view them during offline or online lessons. Plans can be edited, archived, and shared with colleagues.
18. PlanbookEdu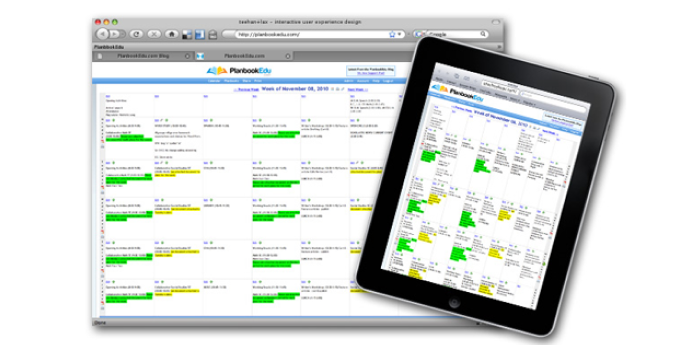 PlanbookEdu is one of the best free tools for teaching online and planning lessons. It functions like a printed book but can be filled in with texts online. With this tool, creating, sharing, and printing lesson plans become easy for teachers. The free version doesn't let you attach images and files to your plans.
19. Evernote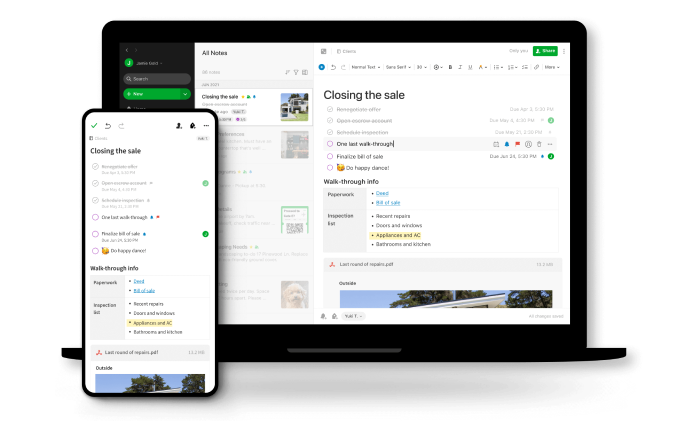 Evernote wasn't designed specifically for teachers, yet its free version is one of the best tools that many teachers use for learning and daily lesson planning. You can collect ideas, articles, images, to-do lists, and more in a single place and access them anytime. A teacher can also use this tool for personal development and organizing their life.
20. LearnZillion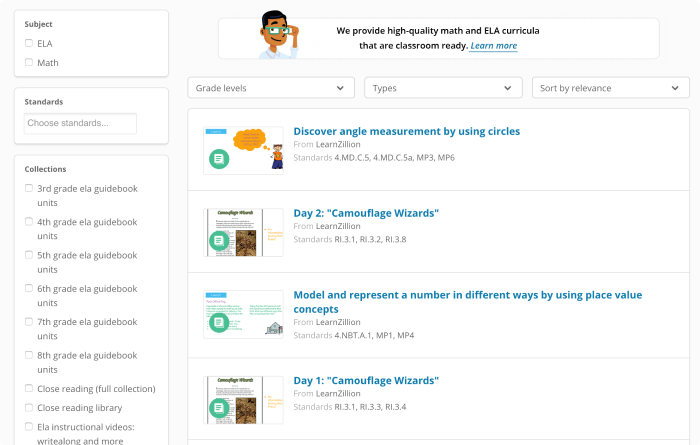 LearnZillion doesn't let teachers create their own lesson plans, it's a website that offers teachers a free library of interactive math and language arts classes, as well as some other educational resources, like videos and assignments for students. There is learning content for different grade levels. All lessons are Common Core aligned.
21. ReadWriteThink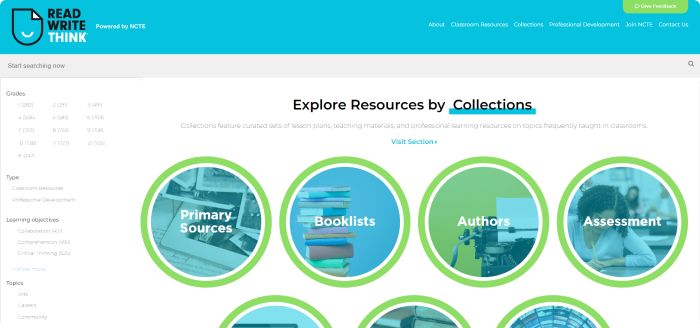 ReadWriteThink also isn't software but a collection of free lessons and resources developed by the International Reading Association and The National Council of Teachers of English. A great advantage of this website is that all lesson plans are engaging, research based, and align with standards. You can browse lessons by grade level (K-2, 3-5, 6-8) and by areas of literacy practice: learning through language, learning language, and learning about language.
Tests and Exams Makers
Assessing students' knowledge in distance learning seems to be more difficult than during in-person sessions of traditional education. But with the right online tools, you'll see that it is actually even easier and even much more engaging for students and teachers.
22. Free Quiz Maker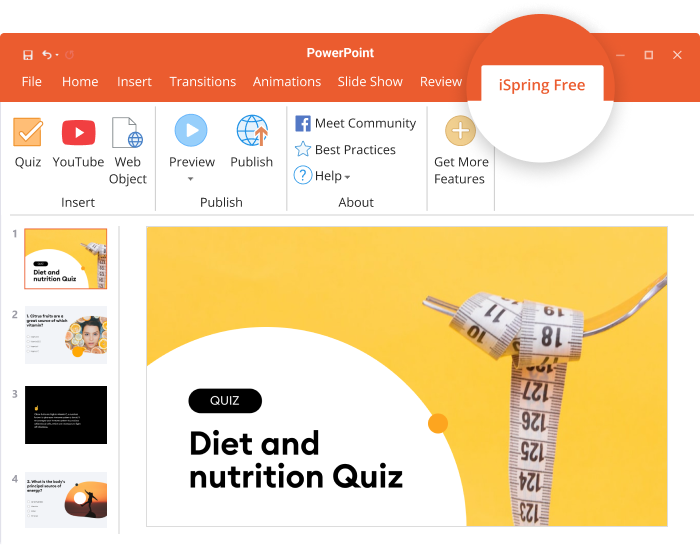 Free Quiz Maker is an educational tool that lets a teacher build interactive tests and exams for students from 3 question types: multiple-choice, multiple response, and short answer questions and conveniently gather student
responses. You can also set scoring parameters, the number of attempts allowed, and time limits. The ready-made quizzes can be uploaded to any
LMS, including Moodle and Blackboard. The tool also lets you create surveys.
23. SpellQuiz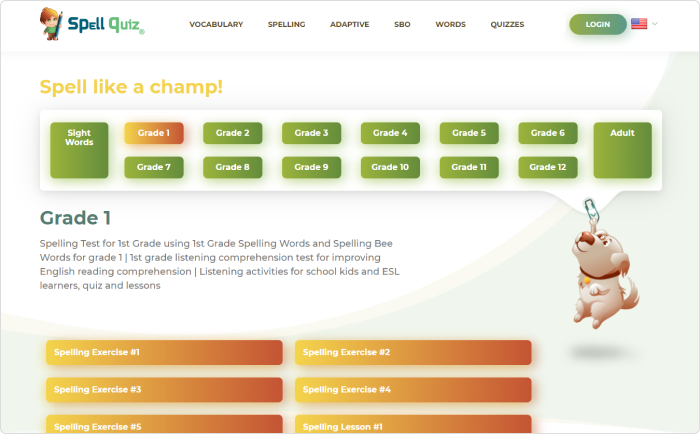 SpellQuiz is another service for distance learning that is mainly focused on helping kids and adults to understand phonics. The platform contains English spelling lessons for individuals from Grade 1 to Adult, as well as fun quizzes and word games.
24. Quizizz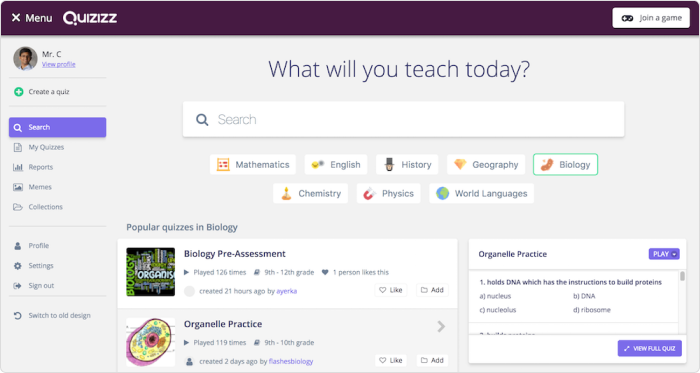 Quizizz is one of the free tech tools for teachers that allows them to present quizzes on science, social sciences, computer science, technical education, and art to students as a timed test or homework with a specified deadline.
25. FreeOnlineSurveys
FreeOnlineSurveys is a teaching tool for building online tests, surveys, and forms. You can create quizzes using the drag-and-drop builder and 22 question types and fields, share them with your students and staff members, and analyze student progress with its data reporting tool right from your mobile device.
Plagiarism Checkers
If you need to check your students' essays and theses for plagiarism, you can do this online with the free resources that are listed below.
26. Check Plagiarism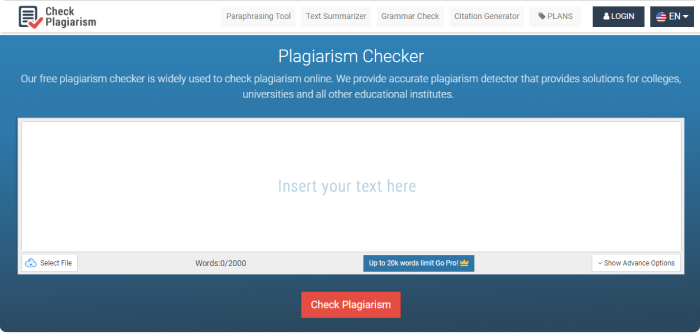 Check Plagiarism is an easy-to-use plagiarism checking website utilized by teachers and students. You just need to paste text or upload text files to check them for plagiarism. With a free account, you can get detailed reports that include exact matches and sources. However, there's a limit of 200 free plagiarism queries – if you're going to use the tool for a long time, you might need a paid subscription.
27. Dupli Checker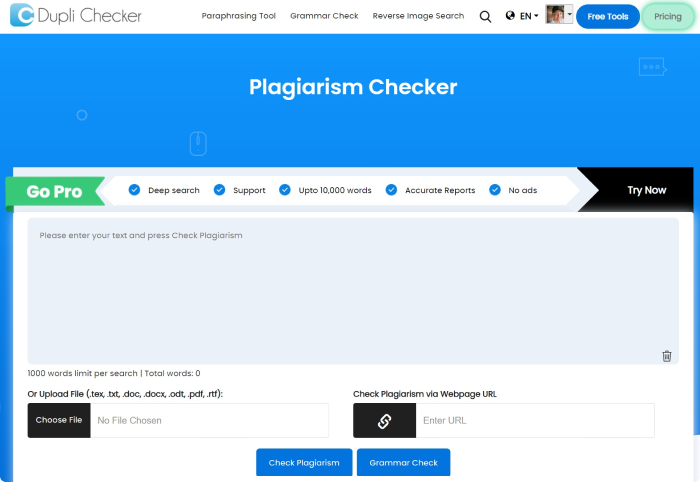 Dupli Checker is one of the educational tools that let you check texts for plagiarism. Without a free account, you can check only one text a day. And if you create one, you still have a limit of 1,000 words per search. To check larger texts, a free tool isn't enough — you'll need a paid account. The website supports many formats, including Microsoft Word and PDF documents.
28. PapersOwl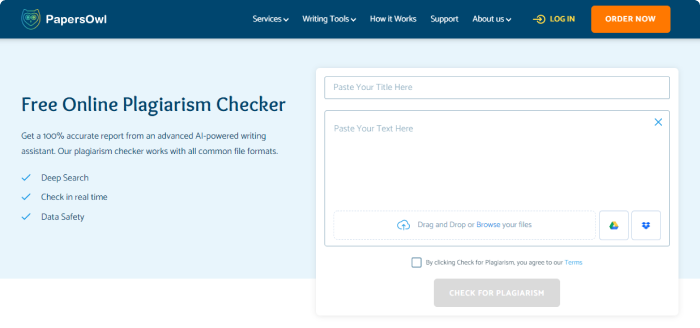 PapersOwl is primarily a website that offers services, such as essay and thesis writing, that some students use to cheat. However, this recourse also has a free tool for checking texts for plagiarism that teachers can use for free. You can either paste texts in or upload files.
29. Plagiarism Detector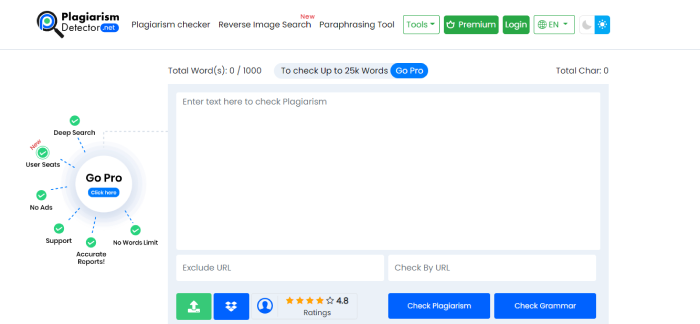 Plagiarism Detector is a great tool for educators who need to check texts written not only in English, but also in French, Italian, German, and other languages. A free account lets you paste texts of up to 1,000 words and there's no need to create a free account for that.
30. QueText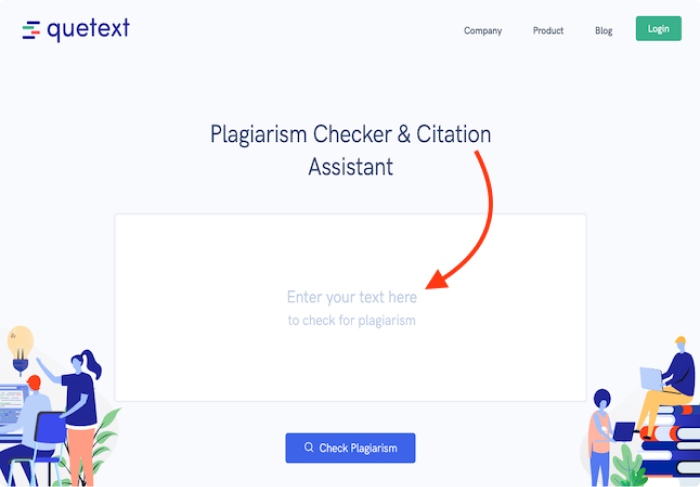 QueText has one of the most intuitive and clean interfaces, which makes it much more pleasant and convenient to use when checking texts for plagiarism. The tool generates pretty insightful reports, thus making sure you know exactly what parts of texts students copied and from where. However, a free account allows only up to 2,500 words a month, so to use the tool often, you'll need a paid plan.
Content Sources for Teachers
With the enormous amount of educational digital content on the web, teachers can make their lessons even more useful and enjoyable. However, it is crucial to find trustworthy websites that provide valuable content. Here are a few sources of digital content and remote teaching tools you might find helpful in the attempts to make students engaged.
31. Ted-Ed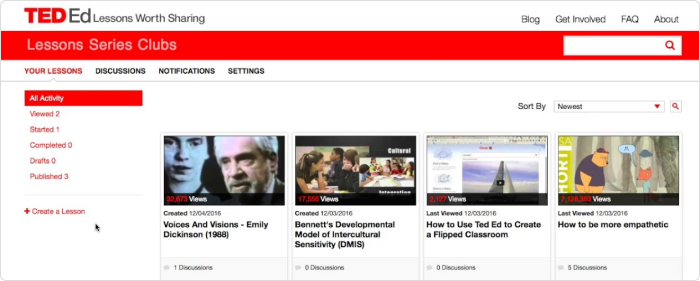 Ted-Ed is a platform that enables you to create lessons. You can build a lesson around video content and create assignments to assess how well your student understands the material. You can also use ready-made video recordings from the specially curated "TED-Ed Originals" section that features classes made by educators around the world.
32. YouTube Teachers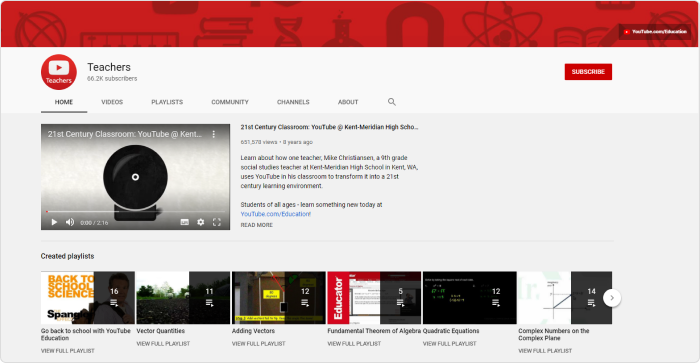 YouTube Teachers is a YouTube channel that allows you to leverage educational videos to inspire and engage your students. It contains over 400 video playlists created by leading organizations and industry experts such as the Khan Academy, Ted-Ed, and PBS.
33. YouTube Edu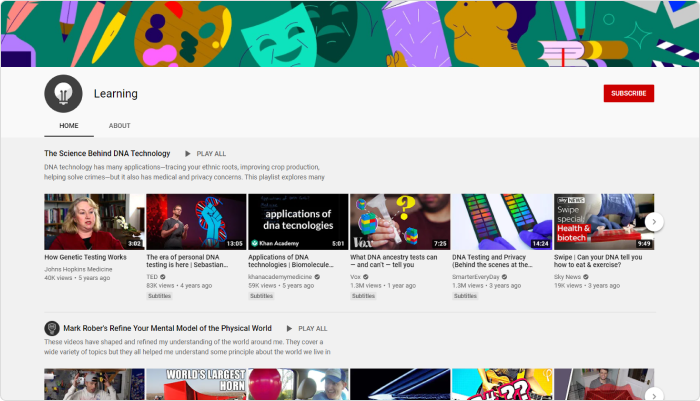 YouTube Edu is another educational YouTube channel that provides
extensive playlists on various subjects, from physics and chemistry to filmmaking and public speaking.
34. Ted Talks

Ted Talks are videos from industry experts and innovators on science,
tech, business, and education subtitled in over 100 languages. You can integrate Ted Talks into your lessons to spark creativity and innovation in
the minds of your students.
35. TeacherTube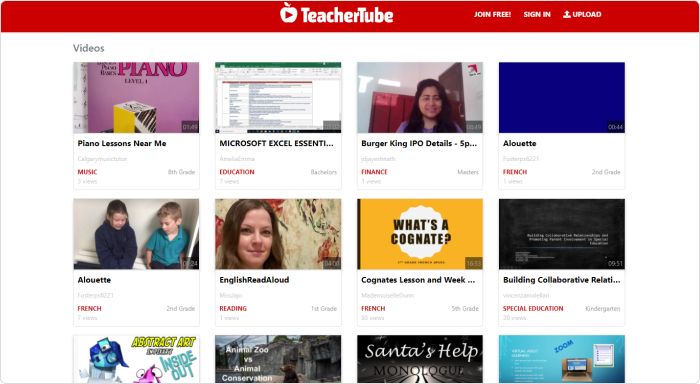 TeacherTube is a free resource for teachers where they can share video lectures and other materials. You can upload your video tutorials and attach learning activities, assessments, and lesson notes to your videos. You can also browse other teachers' content and connect with educators with similar interests.
36. SchoolTube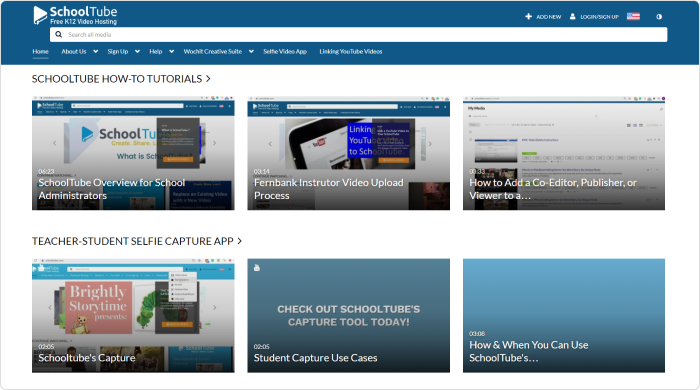 SchoolTube is a K-12 free video hosting platform that helps you integrate video content relating to subjects or concepts into your lessons without YouTube. The Free plan provides you with unlimited video hosting, video and audio creation apps, unlimited shareable playlists, automatic closed captioning, and a video quiz app.
37. Google Books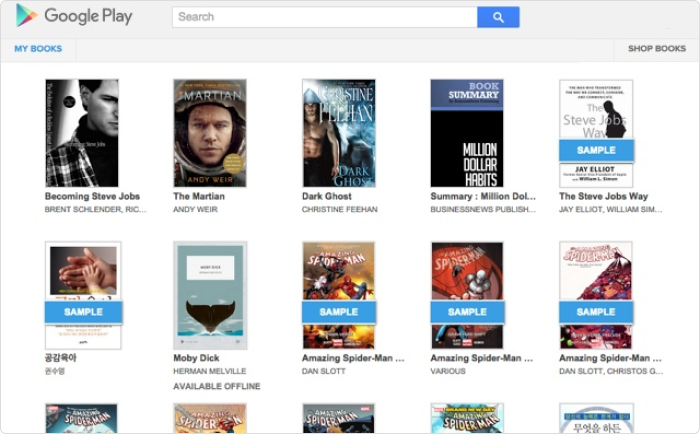 Google Books is a service from Google Inc. that provides access to unlimited books, documents, and magazines that Google has scanned, converted to text, and stored in its digital database. You can save, bookmark, or download books relating to the concepts you want to teach in class.
38. Readworks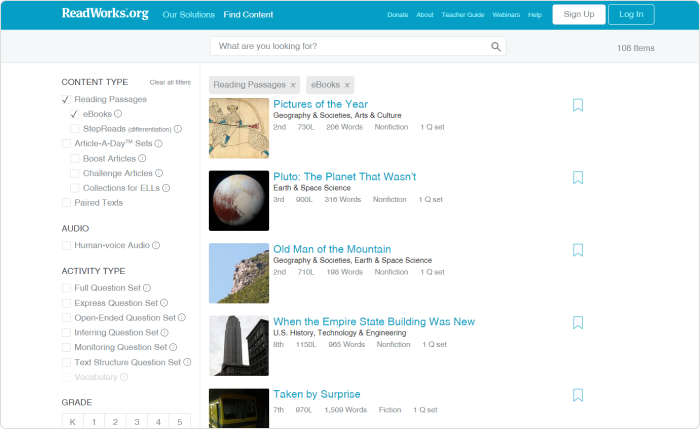 Readworks helps students from elementary school to high school build their background knowledge and enhance their literacy skills. As a teacher, you can create reading groups based on their abilities and interests, monitor reading comprehension, and assign extra-credit tasks for students as they complete reading assignments.
39. Bibsonomy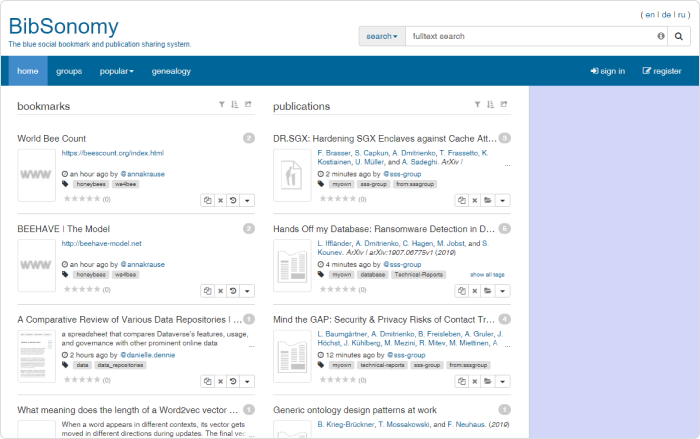 Bibsonomy is an easy-to-use tool that helps you manage your publications and bookmarks, collaborate with your colleagues, and find new interesting teaching materials for your research. You can tag publication entries and bookmarks to facilitate information searches.
40. Project Gutenberg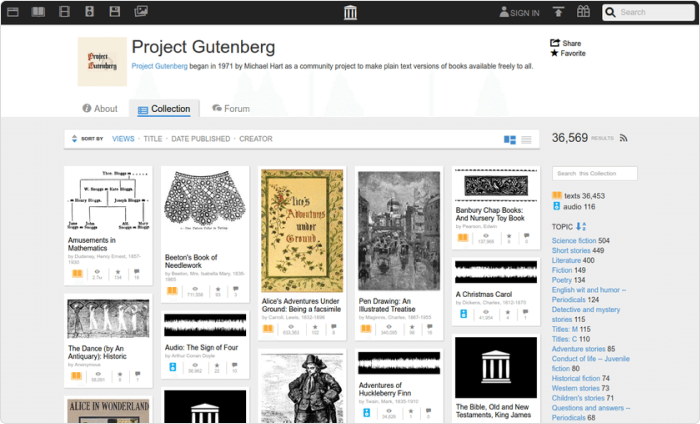 Gutenberg is a digital library with over 60,000 free ebooks that you can download or read online. Here you'll find the world's quality literature, with a focus on older works in the public domain.
41. Gapminder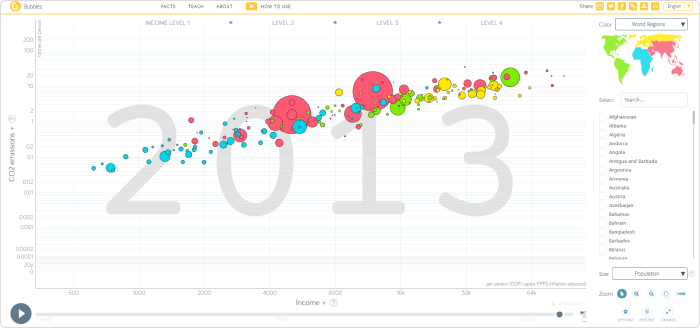 Gapminder is a fact tank of animated statistics. The platform provides posters, interactive presentations, graphs, and handouts on global facts that can supplement your teaching materials.
Also read: → Best Interactive Tools for Presentations
Audio-Visual Design Tools
Audio-visual content is an effective asset for achieving your teaching-learning objectives. If you want to save time creating graphics, animation, or videos, or don't have the requisite skills to work on advanced photo and video editing platforms like CorelDRAW and Photoshop, leverage easy-to-use online teaching tools from the list. The exciting thing is you can access them all for free.
42. Pixlr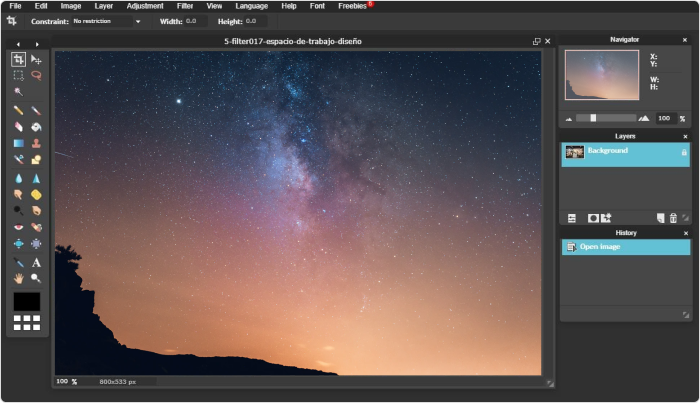 Pixlr is a free graphic design tool that provides you with full control over your pictures. You can add filters, borders, and perform basic image editing by using over 3000 overlays, 5,000 decorative texts, and 7,000 icons.
43. Animoto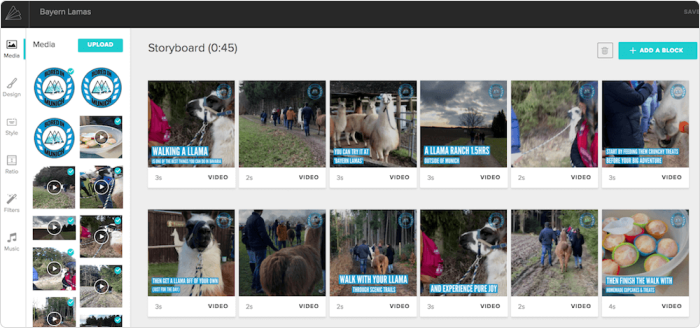 Animoto is a free online video editor that enables you to convert photos and videos into slideshows. You can create your own presentation or just drag and drop your pictures and video clips into a pre-built presentation template to create stunning slideshows that can be used as visual aids for virtual classroom learning.
44. Pic-Lits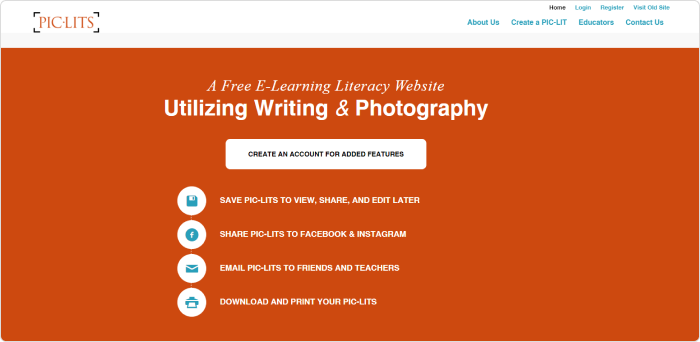 Pic-Lits is an eLearning literacy website that uses writing and photography to inspire and spark creative writing ideas. You can create so-called "pic-lits" that are combinations of words placed on a photograph to render some story or the meaning of the picture and share them on your interactive whiteboard during a grammar lesson.
45. Gickr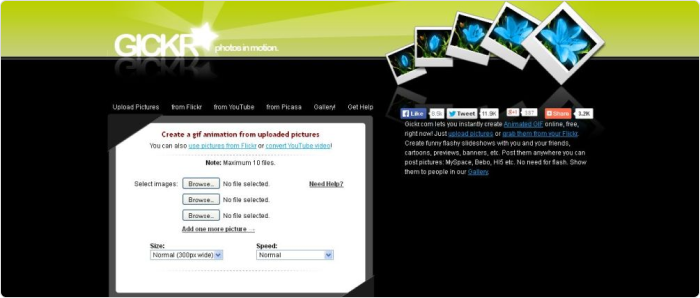 Gickr is one of the free online tools that lets you instantly create animated GIFs. You just need to upload your pictures or grab images from Flickr to make flashy slideshows, cartoons, or banners.
46. Smilebox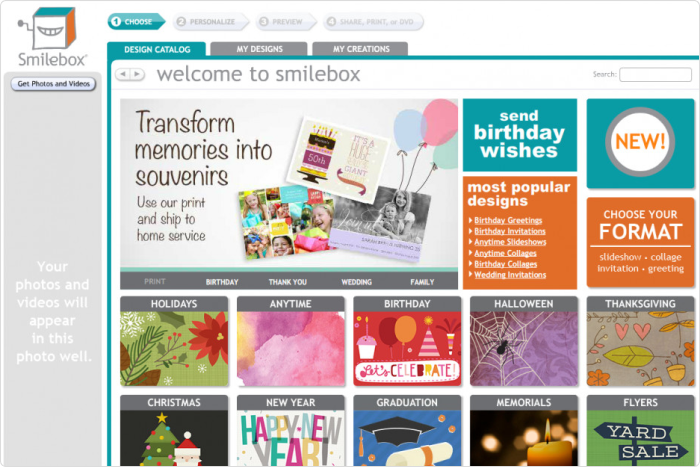 Smilebox is one of the web tools for teachers that enables them to create slideshows, collages, greetings, invitations, photo albums, and scrapbooks. For example, as a teacher, you can make newsletters for your student, parent letters, certificates, and school photo albums and share them online.
47. Pixton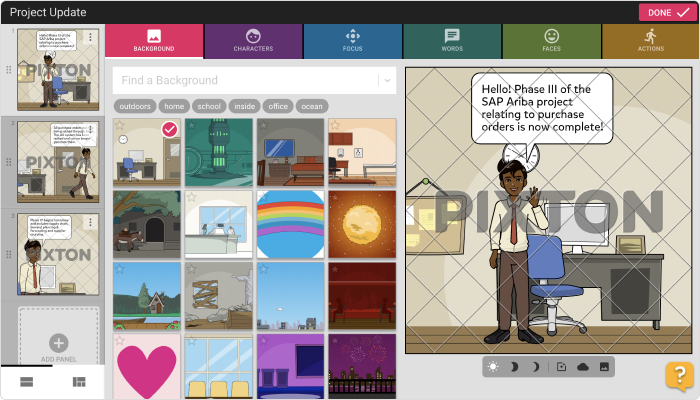 Pixton is a cartoon creation platform that can help you guide your students on creating comic strips to represent their understanding of concepts. It has numerous characters, different sets of comic strip layouts, and background options your student can use to design comics and storyboards.
48. Chartsbin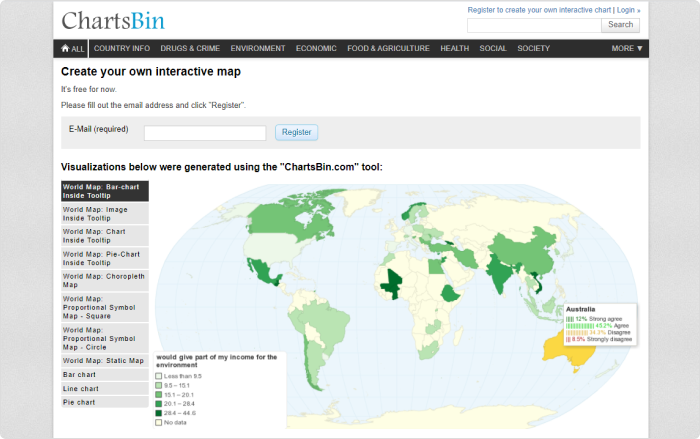 Chartsbin is one of the online teaching tools designed for data visualization and used by teachers to introduce various topics with infographics and diagrams. You can also leverage the tool to guide your students on creating infographics from the learning material they have learned to show their mastery of the subject.
49. Tableau Public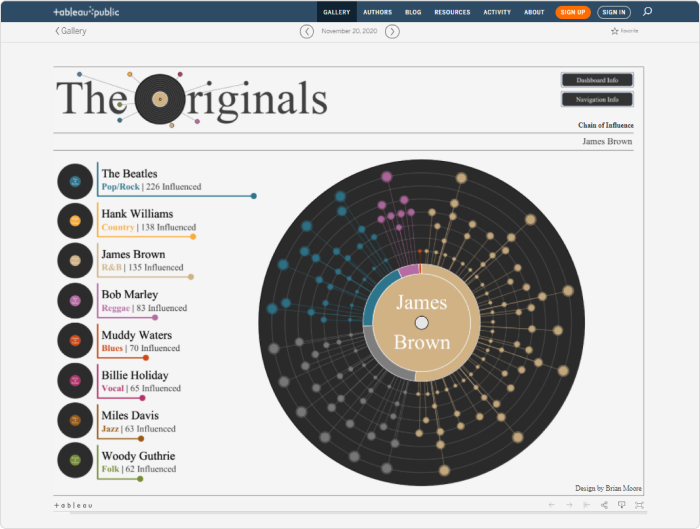 Tableau Public is a great free tool for data visualization that enables you to create interactive graphs, stunning maps, and live dashboards in minutes. You can use it to manage in-class exercises and homework assignments and connect with a vibrant community of data enthusiasts.
50. Roxio Photoshow Maker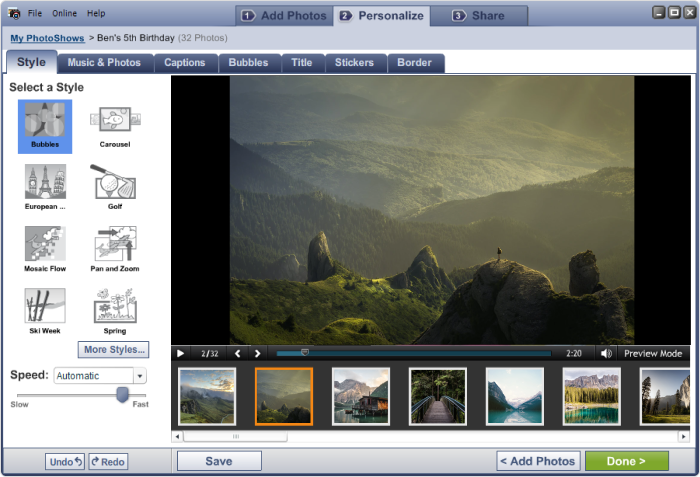 Roxio Photoshow Maker is a free online tool that allows you to combine images, video clips, and soundtracks to create presentations (slide stories). You can make them look even more professional and engaging by adding captions, effects, and transitions.
51. Ezvid Wikimaker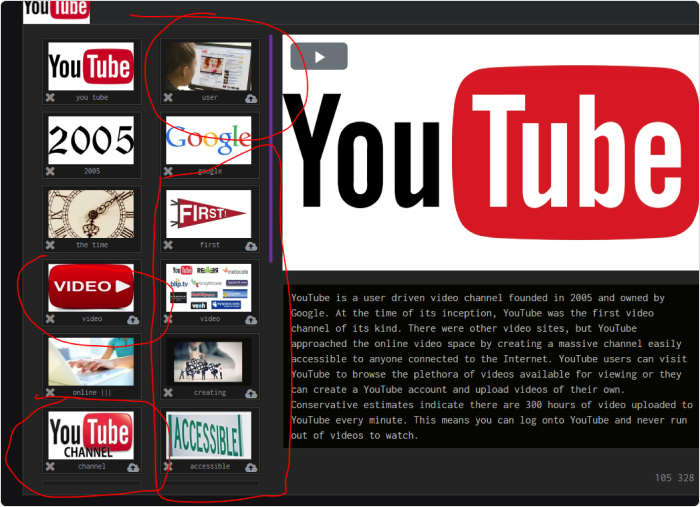 Ezvid Wikimaker is a free video creator powered by quality voice synthesis. It was initially designed to allow researchers and journalists to turn text into video wikis. But you can create video tutorials with images and video clips. You don't even need to record a voiceover – when you add text, it will be automatically transformed into narration.
52. Free Cam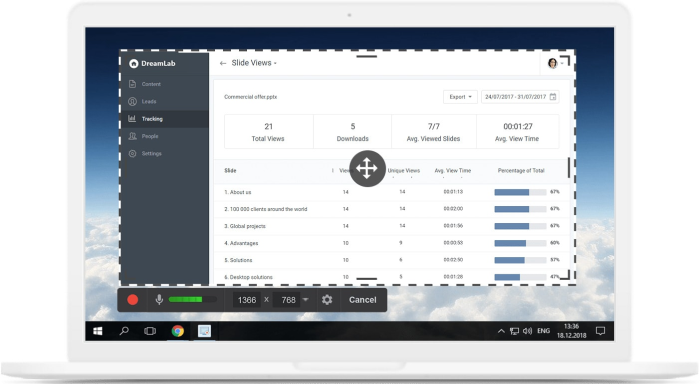 Free Cam provides a full set of features that allows you to create presentations and professional video lessons. You can easily record screencasts, edit recorded videos, and upload to YouTube or email them to your students.
53. MakeBeliefsComix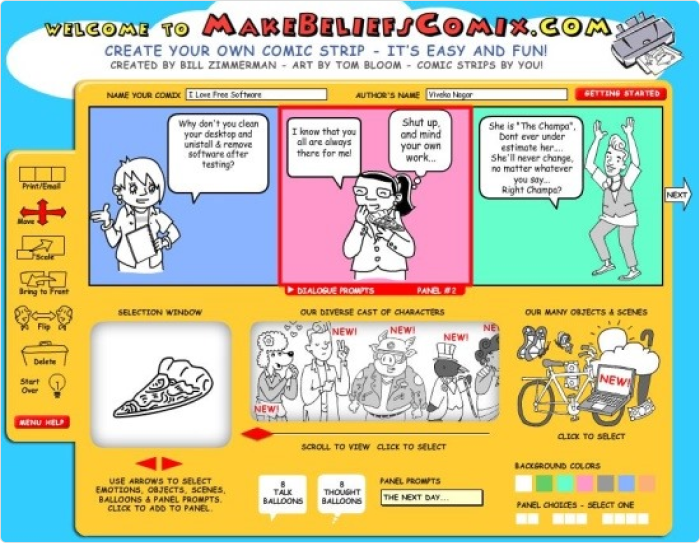 MakeBeliefsComix is an in-browser comic creator that provides you with multiple ways to use it in a virtual classroom environment. For example, you can have your student create comic strips to practice new vocabulary, develop conversation skills, or inspire creative writing.
54. Vocaroo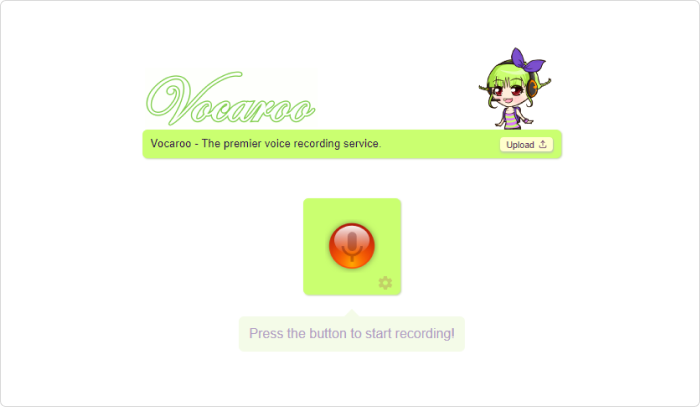 Vocaroo is a free online tool that helps record, send, and download your voice notes. You can use it for podcasting, broadcasting, digital storytelling, or giving feedback. Recordings are available for a few months (usually three months).
Communication and Collaboration Tools
Communication and collaboration are important aspects of both teaching and learning. We've compiled a list of online teaching tools that will help you make this process even easier and more efficient. Here you'll find teaching communities, tools for sharing educational resources and tips, video conferencing software, and apps for conducting online discussions and working on group projects that many students love.
55. Flipgrid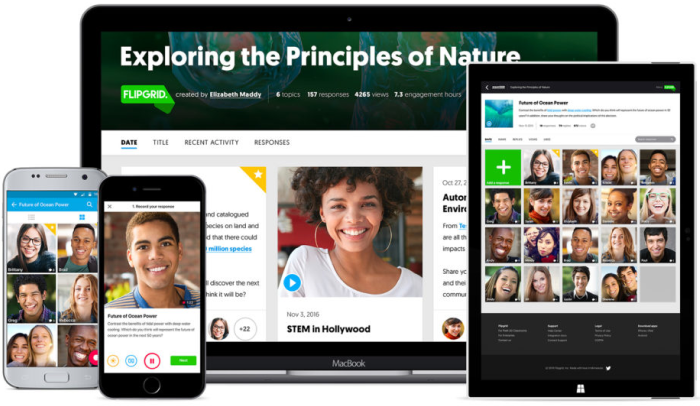 Flipgrid is an online collaboration platform that provides a simple, free, and accessible video discussion experience for Pre-K to PhD educators, kids, and students and parents. As a teacher, you can create digital whiteboards or discussion topics and share them with your students. In response, they can record and share their videos with you and other students.
56. Goboard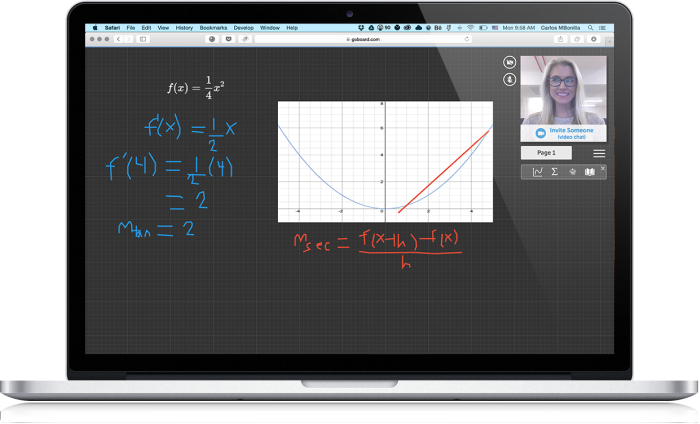 Goboard is one of the interactive online teaching tools that combines video conferencing with an interactive canvas. It is designed to help students collaborate one-on-one on virtually any topic. Goboard features a digital blackboard, so users can share their notes, pictures, and calculations.
57. Teacheroo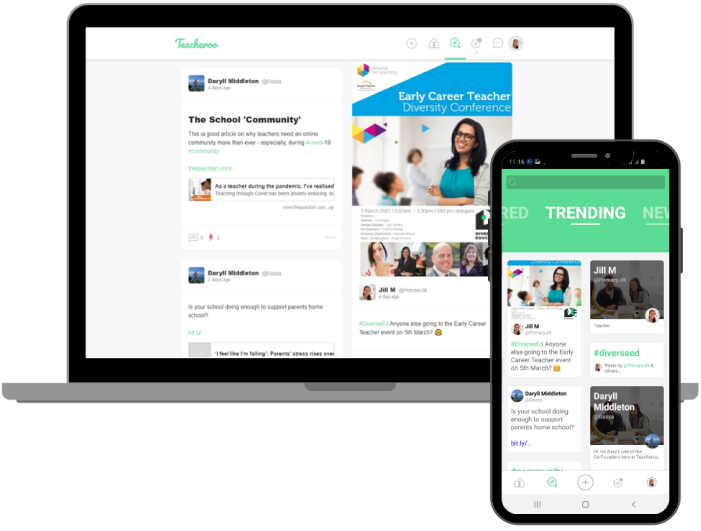 Teacheroo is the only global social network designed specifically for teachers. You can post your resources and educational tips, comment, like, repost other teachers' learning material, and build professional connections.
58. Loop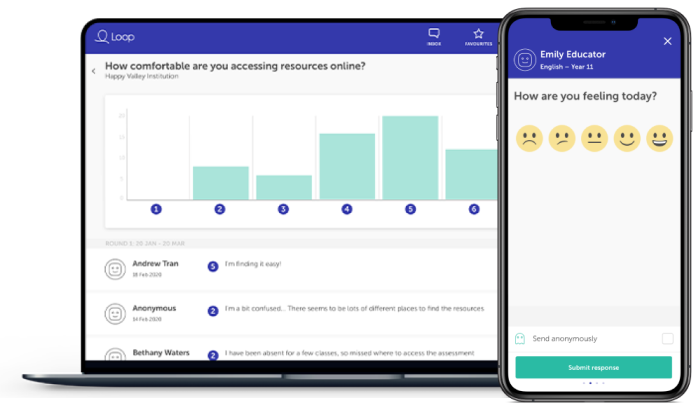 Loop enables you to gather feedback from your students in real-time. You
can type in your questions or pick ones from a library of best practice questions. Students will receive notifications and can reply instantly.
59. Teach Learn Lead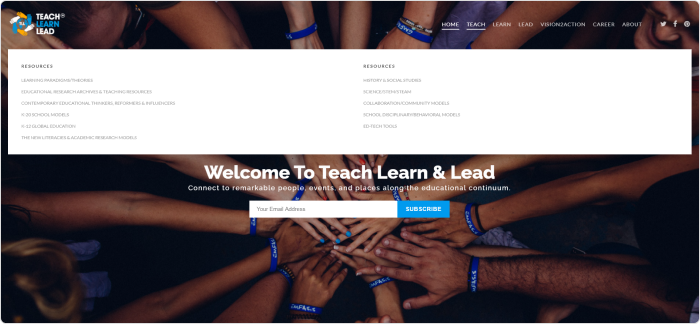 Teach Learn Lead is a community dedicated to supporting, encouraging, and connecting new teachers as they navigate their early careers in the classrooms. It includes the global education library that is a curated epicenter of K-20 research and professional development resources.
60. Google Docs

Google Docs is a free word processor included as part of a Google Docs suite within the Google Drive service. It enables you to create and edit your own documents, check your students' writings, and add comments to provide them with feedback.
61. Bloomz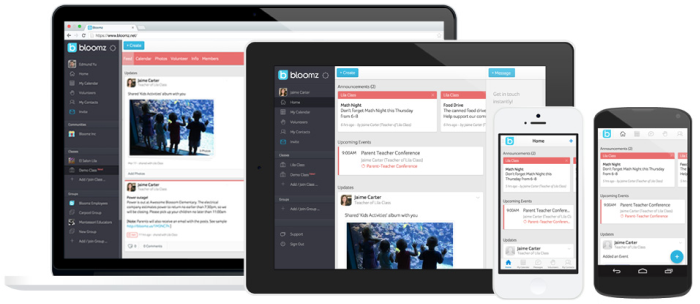 Bloomz is an interactive app that enables a teacher or a school to share classroom updates, events, and photos with parents securely. You can send an alert notification of the next parent-teacher meeting to emails and smartphones with a single click.
Conclusion
We hope you found this helpful. If you can think of other free teaching tools that can help improve the learning experience in the classroom, please leave your thoughts in the comment section below.
Also read: