July 12, 2023
How to Create an Employee Development Plan That Drives Organizational Success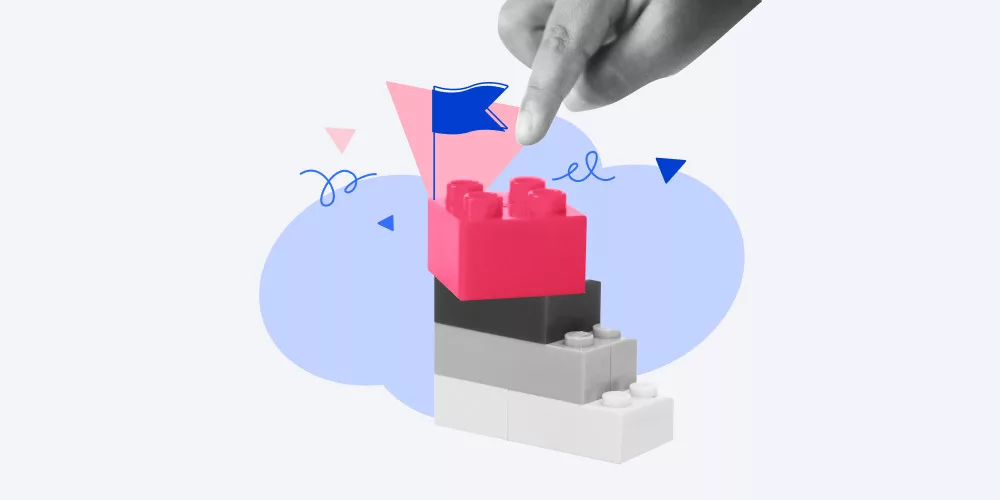 Limited resources, budget restraints, hectic schedules, and a lack of motivation are just some of the challenges organizations face when it comes to employee growth. Fortunately, there's a way to fuel individual and collective success in your business: by implementing a stellar employee development plan. An effective professional development plan not only boosts employee engagement and performance but leads to better business results too.
This guide provides actionable steps to take to create an employee development program and dives deep into everything your organization needs to know about employee development plans, including:
What an employee development plan is
The benefits of implementing one in your learning and development strategy
Employee development plan examples
A step-by-step guide on how to create a professional development plan
What Is an Employee Development Plan?
An employee development plan is a structured approach used by organizations to support workforce learning and development. It's a strategic tool that aims to sharpen staff skills through goal setting, training, and mentoring. A robust employee growth plan focuses on identifying development needs, providing learning opportunities to meet those needs, and monitoring progress. In doing so, organizations can foster a culture of continuous learning and improvement, which leads to increased staff retention, improved performance, and higher morale.
Key Benefits of Employee Development Plans
There is a plethora of compelling reasons why investing in your employees' development pays off. We present the top advantages for both employers and employees below.
Benefits for Employers
Improved performance, productivity, and business results
Enhanced employee engagement, job satisfaction, and loyalty
Improved employee retention rates
Development of a more adaptable, proficient, and autonomous workforce
Improved staff morale, contributing to a more positive work culture
Creation of a talent pipeline, facilitating effective succession planning
Increased innovation and creativity
The attraction of new top-quality talent to your organization, improving employer branding initiatives
Benefits for Employees
Opportunity to acquire new skills and enhance existing ones, increasing employability
Improved job satisfaction and fulfillment at work
Opportunities for career advancement in the company and beyond
Increased resilience and adaptability to change, such as emerging technologies and market demands
Enhanced confidence in their professional abilities
Improved productivity, resulting in better time management
A sense of feeling valued and recognized by the organization
Lifelong learning, which fosters greater engagement
Employee Development Plan Examples
World-class organizations have one thing in common: they invest in comprehensive employee development plans. Exploring some best examples of employee development plans can be an excellent source of inspiration and reference. So, let's take a look at some popular cases.
1. Google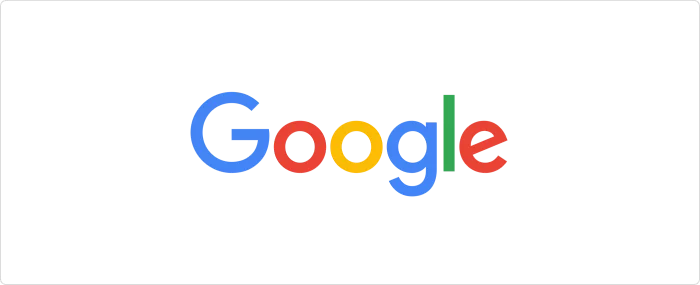 Leading search engine Google has become synonymous with innovation, and its employee development program is no exception.
Initiative:
The "Googler-to-Googler" (g2g) Program
Business goals:
Google aimed to cultivate a culture of knowledge sharing and collective collaboration throughout the organization. At the same time, it wanted to leverage internal talent to create more learning opportunities. Google planned to achieve these goals by encouraging employees to share their expertise.
What it entails:
Google's g2g program promotes knowledge sharing in the organization, actively encouraging employees to share expertise with their peers through teaching and mentoring. Team members have the chance to lead learning sessions on everything from hard skills to personal development.
Results:
The g2g program has been a resounding success, creating a culture of knowledge sharing and collaboration in the business. Moreover, it has successfully identified prominent subject matter experts in the organization.
2. General Electric (GE)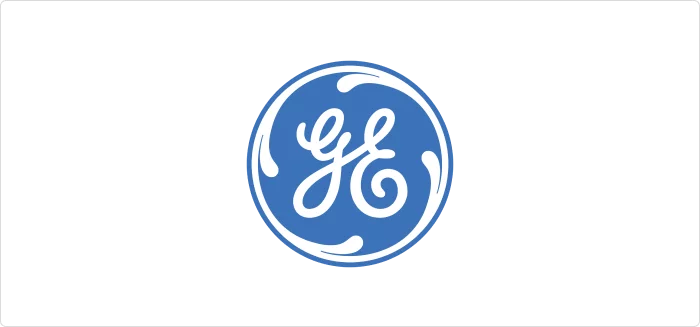 Another great employee development plan example is GE's Leadership Development Program, which has become recognized globally for identifying and developing high-achieving employees.
Initiative:
Leadership Development Program
Business goals:
GE's goal was to nurture talented employees and prepare them to take on leadership roles. In doing so, it planned to retain more top talent and develop key leadership competencies within the company.
What it entails:
GE's Leadership Development Program offers mentorship opportunities, targeted training, and rotational assignments to prepare the organization's future leaders. It's a prestigious program that hones employees' leadership skills, such as critical thinking, problem-solving, and delegation.
Results:
Graduates of the program have successfully transitioned into leadership positions within GE (and beyond). As a result, the organization has been able to produce and maintain a steady stream of talented leaders who provide guidance for their colleagues.
3. Microsoft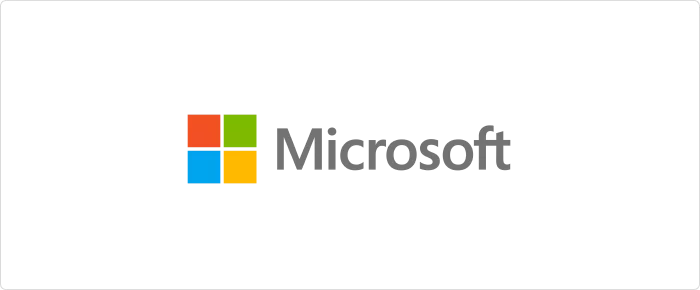 Microsoft invests in its employees' professional growth, running a number of development initiatives. One example is its leadership program.
Initiative:
The LEAP (Leading, Empowering, and Accelerating with Purpose) Program
Business goals:
Microsoft's vision was to build a culture of continuous learning and develop the next generation of leaders. Moreover, it planned to boost employee engagement and collaboration within the business.
What it entails:
The LEAP program aims to develop leadership skills in talented employees. To achieve this, the program offers leadership training and resources, including workshops, coaching, and mentorship.
Results:
The LEAP program has played a crucial role in creating a pipeline of talented leaders. What's more, it has helped build a culture of continuous learning, boosting employee engagement and collaboration throughout the organization.
4. Deloitte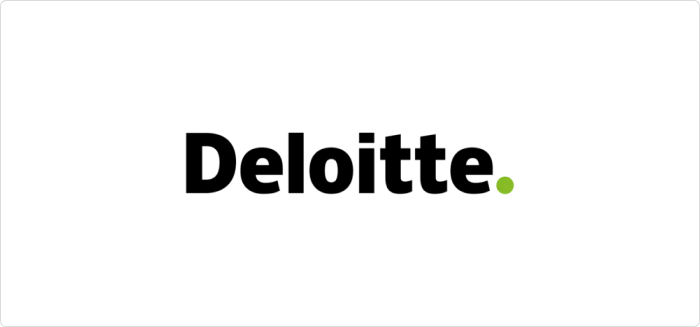 Deloitte introduced its extensive career development framework to provide its workforce with a clear career journey and personalized learning paths.
Initiative:
Career Development Framework
Business goals:
The goal behind Deloitte's initiative was to provide clear career journeys for employees, creating a transparent and accessible internal promotion process. Furthermore, it aimed to create a pipeline of future leaders by providing targeted training.
What it entails:
As part of the framework, staff members have access to coaching, on-the-job training, a range of formal employee development programs, and ongoing mentorship. In addition, the framework provides employees with regular performance evaluations and clear pathways to help them reach their career goals.
Results:
Deloitte's Career Development Framework has contributed to enhancing employee performance and helped to improve employee retention rates, along with overall job satisfaction. Furthermore, it has proven invaluable in identifying and prepping future leaders in the business.
5. Starbucks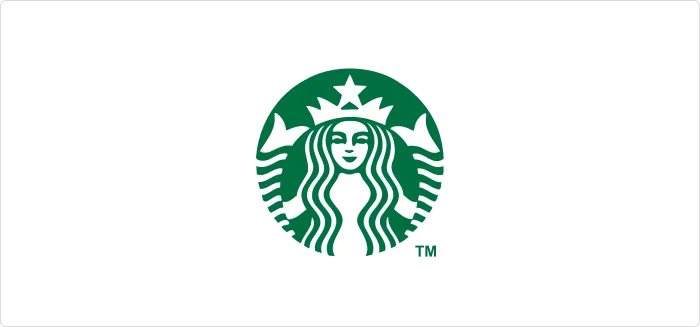 The iconic Starbucks coffee brand gives its employees the opportunity to earn a bachelor's degree, thanks to its College Achievement Plan.
Initiative:
College Achievement Plan
Business goals:
Starbucks aimed to improve staff retention rates, overall job satisfaction, and loyalty by providing employees with real educational opportunities. In addition, it wanted to boost employer branding and position itself as a company that offers future careers, not just a job.
What it entails:
In a bid to support employees' educational and career goals, Starbucks partnered with Arizona State University to offer eligible employees the opportunity to earn their bachelor's degree with full tuition coverage. The program has flexible online classes and academic support, so participants can balance work and their studies.
Results:
Starbucks' College Achievement Plan has successfully supported thousands of employees in advancing their careers and gaining recognized qualifications. In the process, the initiative has increased staff retention rates and enhanced overall job satisfaction.
6. IBM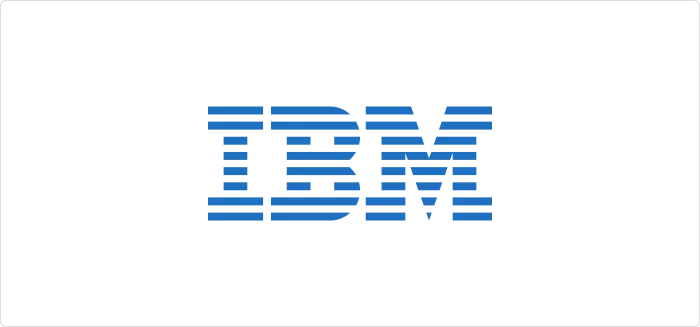 IBM introduced its SkillsBuild initiative to offer free digital training in a range of new technologies and digital skills.
Initiative:
The SkillsBuild Initiative
Business goals:
IBM's goal was to close digital skill gaps in the company to futureproof the business and remain competitive. The initiative was intended to fill knowledge gaps with existing talent, boosting retention rates and reducing the costs associated with hiring new staff.
What it entails:
IBM's development plan for employees helps staff members develop in-demand skills and enhance their employability. It offers free online training in a range of digital-based topics, such as artificial intelligence, cybersecurity, and data science. Employees participate in a mix of hands-on projects and self-paced learning and receive a digital certificate for completing the courses.
Results:
The initiative has enabled IBM to close digital skills gaps in the business. As a result, it has created increased access to job opportunities for participants by boosting their skill set.
7. Amazon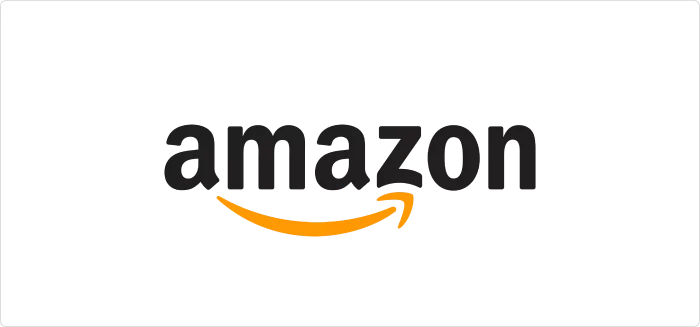 Amazon is one of the most well-known companies in the world and has been recognized for its innovative employee development initiatives.
Initiative:
The Amazon Technical Academy
Business goals:
Amazon wanted to improve employee satisfaction and retention rates by creating new career paths for employees and making technical roles more accessible.
What it entails:
The employee career development plan aims to upskill and reskill employees to help them transition from non-technical to technical roles. The academy provides training in technical areas like cloud computing, data analysis, and software engineering, thus providing staff with the necessary new skills to obtain technical positions within the organization.
Results:
The program has created new career paths for employees, improved access to technical roles, and helped employees achieve their personal and professional long-term goals. In the process, employee satisfaction and retention rates have increased.
How to Create a Professional Development Plan
As it presents so many advantages, it's essential to get your good employee development plan right. To help you do this, here is a step-by-step guide on how to create an employee development plan.
Step 1: Identify organizational goals
The first step in the implementation process is to determine company goals and the key competencies employees need to meet these goals. That way, your development strategy will align with the business.
Example:

Step 2: Conduct a skills gap analysis
Conducting a comprehensive skills gap analysis enables you to identify current levels of competency and pinpoint areas for growth. You can gather this data by running feedback sessions, surveys, and performance appraisals. Then, you need to prioritize filling skill gaps based on what is most pressing for the organization. The most prejudicial skill gaps should determine the objectives of your employee development plan.
Need support? Download our free skill gap analysis template and checklist.
Step 3: Design an employee development plan
Now that you have identified the priorities for your employee growth plan, it's time to design a high-level overview. When creating an employee training plan, you should consider the following factors.
Timelines
Resources needed (budget, support from SMEs, tools, number of staff members needing training)
Types of training (formal development programs, on-the-job learning, online courses, etc.)
Key success metrics and a tracking plan
Other requirements (certifications, communication strategies, promotion of initiatives, etc.)
For more information, check out our extensive guide on how to develop a training program.
Step 4: Get buy-in
You'll need support from leadership and key stakeholders to execute a development plan for employees successfully. From allocating the budget to raising awareness, their support is instrumental to the ongoing success of the initiative. As such, it's essential to get buy-in by clearly communicating the advantages for the organization (improved engagement, retention, and company growth).
Once you have outlined the advantages, clearly state what support you need in order to execute the plan. Be sure to include realistic timelines and budgets in your specific case. This is just the first step. You should set up ongoing communication with leadership and offer regular progress updates.
Take a look at this demo course, made with iSpring Suite, for guidance on how to interest employees and stakeholders in online learning.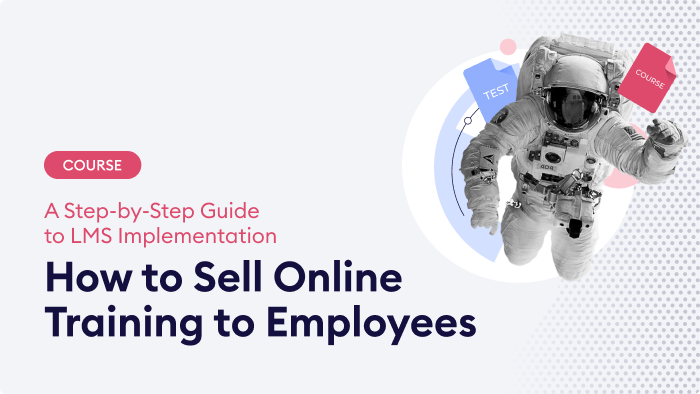 Step 5: Create training materials
At this stage, it's time to start developing your learning content. If you plan to deliver digital or blended learning programs, you will need a content-authoring tool to create the training materials. An authoring tool enables you to build eLearning content from scratch.
For example, iSpring Suite is a full-featured toolkit that allows you to build courses, role-plays, quizzes, interactions, and tutorial videos in a snap. With a rich library of templates, characters, and interactions at hand, you can customize your learning content to your employees' needs and preferences.
Using the simple PowerPoint format, anyone can create professional looking courses with no previous experience. As such, SMEs throughout the business can create quality eLearning courses with ease.
With iSpring, you can build sleek eLearning courses or microlearning content that looks great on any device. Each object can be delivered as a standalone piece or packaged as part of a learning pathway on the corporate LMS.
Here's an example of an online course made using iSpring Suite.
Step 6: Deliver training
Once you've created your training materials, tested them, and tweaked them, the next step is to deploy the content. For digital learning content, you'll need a learning management system (LMS) to do this. An LMS enables L&D specialists to manage training activities, such as enrolling employees in development programs and sending reminders for upcoming deadlines. Moreover, the analytics and reporting capabilities allow you to pull data on learning activities to measure impact.
With a robust LMS like iSpring Learn, you can put time-consuming training management tasks on autopilot. That way, L&D specialists can reduce their workload and focus on meaningful work, like planning future development initiatives. iSpring comes with a range of customization features to configure the platform for your organizational structure and needs. From custom user roles to personalized learning tracks, you can create an engaging tailored learning experience.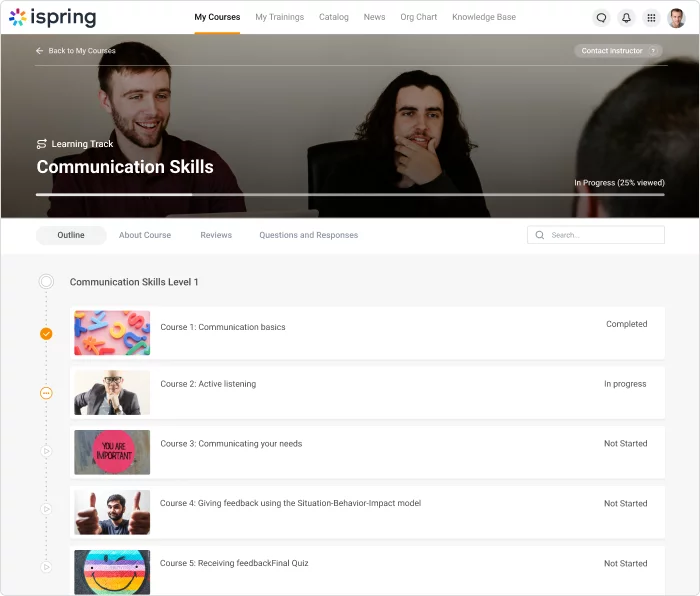 iSpring Learn also allows you to collect 360-degree employee feedback to streamline the performance appraisal process and stay on top of staff progress. The 360-degree assessment module shows employees' skills and competence before and after training to provide a clear idea of how effective it was.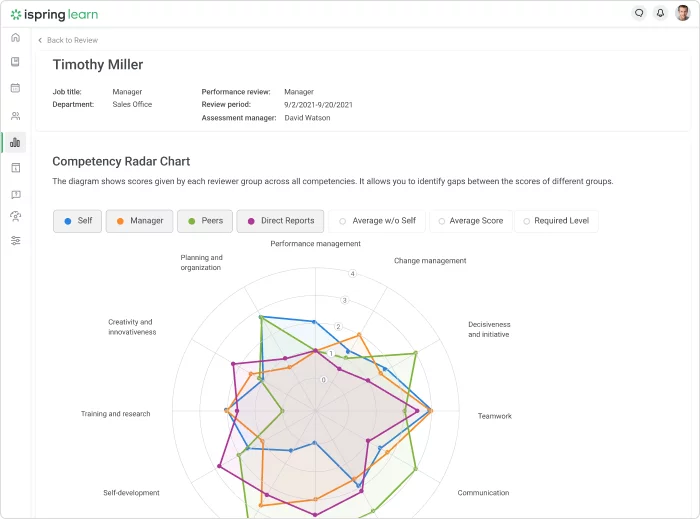 What's more, it integrates with a range of popular tools, such as CRMs, HR software, and Microsoft Teams, for a smooth user experience.
Step 7: Monitor progress
If you're using an LMS to implement your employee training, you can start collecting data right away. Using LMS analytics, you can pull reports to measure the effectiveness of your employee development plan, pinpoint weak areas, and refine your strategy.
For instance, iSpring has a range of custom reports, so L&D teams can easily track key training metrics like completion rates and test scores. Not only is this essential for measuring the impact of your initiatives, but it's also crucial for ensuring that your organization is meeting regulations surrounding compliance training.
Here's an example of a report from iSpring, offering a high-level overview of learner progress.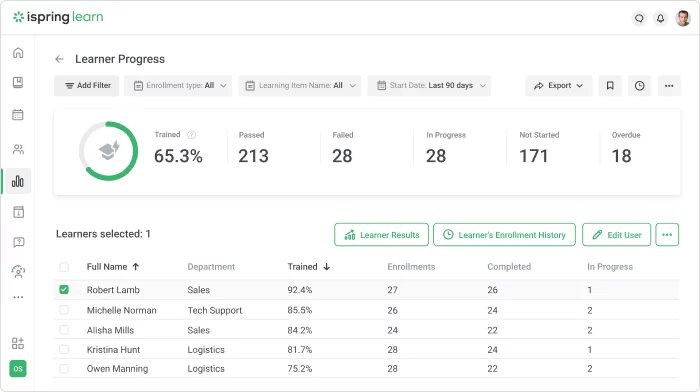 Depending on the information you need, you can pull reports at an individual, team, course, or organizational level. That way, you have the big picture of training and development in your companies.
Take a look at this guide on the best ways to track employee training for an in-depth look at the metrics you need to analyze.
Step 8: Continuously tweak and evolve
Implementing a career development plan in your organization is certainly not a "one-and-done" kind of task. As such, your team must continuously monitor, review, and update your plan based on changing organizational needs, industry changes, and emerging technologies. Gathering regular employee feedback and monitoring key performance metrics will provide you with insight into where changes are needed to ensure your plan is up to date and effective.
FAQ
In this section, we answer the most commonly asked questions about employee development planning.
1. What does a professional development plan usually entail?
Career development plans typically cover the following:
Setting clear and measurable company goals that align with an employee's current role and organizational objectives
Conducting a comprehensive skill assessment to pinpoint employees' strengths and knowledge gaps, filling which will help to achieve both the employee and company goals
Providing development opportunities (online courses, mentoring, lectures, etc.) to build new skills of the workforce
Offering developmental assignments such as involvement in cross-functional projects, job rotations, or other upskilling opportunities to develop new competencies and gain new knowledge
Creating opportunities for coaching through mentorship programs to help employees learn from seasoned staff members
Holding regular performance evaluations to recognize achievements, identify areas for improvement, and assess employees' progress toward career goals
Building roadmaps for long-term career paths within the business
2. What tools and software do you need to implement an employee development plan?
You'll need a few essential tools to launch your organization's employee development strategy. These include:
A learning management system (LMS) to manage, deliver, and track training and employee development programs.
A content authoring tool to create digital training materials, such as quizzes, interactions, and courses.
Video conferencing software to facilitate virtual training sessions and workshops. This software allows instructors to share their screens, collaborate, and chat with trainees.
Project management software helps busy L&D teams plan and monitor employee development initiatives in the business.
Key Takeaways
Developing the workforce is (and should be) a top priority for organizations looking to stay competitive, drive performance, and future-proof their business. And with so much on the line, getting your employee development plan right is a must. Successful initiatives like Google's g2g program resolve actual business problems while promoting collaboration and lifelong learning. As a result, employees feel valued, engaged, and loyal, and focus on performing in their current role as best as they can.
If you want to overhaul your organization's employee development plans, we can help. Sign up for a free demo of the iSpring Learn LMS to see how it can support you deploy, manage, and track your training programs.
To develop professional-grade eLearning content in-house, get your 14-day free trial of iSpring Suite today.