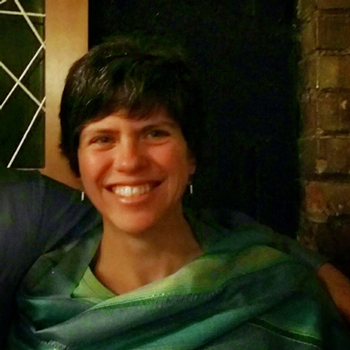 It's amazing how many ways one tool can be used. Melissa Renner, who works at the Allen County Public Library, took advantage of iSpring's functionality to create training modules on safety instructions in case of a tornado – and much more!
We are happy to reveal her story of discovering and utilizing iSpring capabilities to teach people how to save lives.
Hello! My name is Melissa Renner and I am the Staff Training Specialist at the Allen County Public Library in Fort Wayne, Indiana.
How it started
In 2011, we identified the need for required safety training for all staff. Although we have an emergency manual, a significant percentage of our staff of about 400 people needed to review basic safety procedures, such as evacuation and shelter, tornado awareness, and hazard communication, as well as worker's compensation. We needed each employee to become responsible for the safety of staff as well as our customers, who are the taxpayers that support the library.
What we needed
We needed to create training that could be completed monthly by staff in our 14 branches and Main Library. Since I am a training staff of one, I could not travel to all these locations every month to instruct staff. We needed an online solution, and we needed to track the training to ensure that all staff were completing it.
I researched several software solutions before settling on iSpring. Because I was able to download it for free and try it out, I could make an informed decision about whether it could work for our needs. That is how we opted for iSpring and now are using it for 4 years already.
What we have achieved
We are very pleased because we now have clean, attractive e-Learning modules which are accessible from our organization's Intranet. There is a different topic each month which all staff must complete. Because our modules are easy to use, staff can complete them and take a short quiz in less than half an hour.
We are especially happy because we have found other uses for iSpring. I have created online photo galleries from staff events, and customer training modules to help them learn about new services we offer. My favorite use of iSpring has been the creation of a Dewey Decimal Skills Test, which is completed by job applicants. We use the question pool to randomize drag & drop questions, and quiz results are sent to our HR Assistant to add to job applications. We created this after our previous skills test developer closed his business.
In addition to staff training, our world-class genealogy center has now begun using iSpring to create interactive videos for customers visiting from all over the country.
iSpring's support team…
…has been friendly, helpful, and quick to respond. I have not needed to contact them very often, because the software is so easy to use.
I would recommend iSpring for anyone…
…who needs to create online training quickly. Because you create training with PowerPoint presentations you already have, e-Learning creation is quick, and it's really fun to use.
I like iSpring so much that I will be training other library technology professionals to use it at an upcoming conference here in Indiana. iSpring is a cost-effective solution for e-Learning that I want to show to my colleagues in the state.