In order to keep our clients tuned in and circumvent some common questions, every so often we choose the most interesting case that our Support Team has resolved. We believe that it will help iSpringers surmount some of the obstacles that may come up while authoring.
Today we discovered a case from Julia Stolyarova, a senior technical support engineer: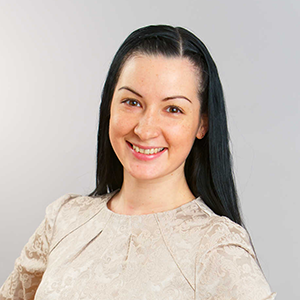 Client uses: iSpring Pro 7
Case description: A сlient needed to customize the presentation player so that its skin incorporates with the style and design of her website.
Issue: In order to create the player, she contacted a third-party organization. As a result, the player was saved in a different format from the one that can be used for iSpring projects.
Case solution: Our technical specialist resolved the issue via a remote session. It took one business day to recover the original version of the custom player. The player template was saved in a native format for future use.
The result: Overall, it saved a lot of the client's time and effort.
Client's feedback: I highly recommend iSpring Pro to anyone wanting presentation software that is easy to learn, provides a lot for the money, and where customer and technical support are superb if you ever have a problem. – Henci Goer, founder of Childbirth U
Recommendation: If you want to create a custom skin for your player in iSpring, please perform the following steps:
Use the player customization options to fine-tune the look and feel of your player.

Save the template by clicking on the

Save As

button – this way you will make it available for future use.

Use the option

Import/Export

. By clicking

Export template

, you are making it possible for your colleagues to use it.

If your colleagues want to use that template for their projects, they just need to click

Import/Export

and go to

Import template

. The template will be imported and saved to their library and become available for any of the courses they are working on.

iSpring Customer Care. We care.
We hope you found this case analysis useful. Have any questions or feedback? Please share in the comment section below!