In this article, we will review the essential features of the three most popular eLearning authoring tools: Adobe Captivate 2019, Articulate 360, and iSpring Suite. Each of the compared tools is well suited for a particular type of scenario. One solution will work for you when it's necessary to immediately launch a bunch of eLearning content, while others provide a complex and detailed basis for authoring.
To make your choice a little less confusing, we've compared the authoring tools in terms of their distinctive features. So, let's take the plunge!
Comparison Chart
iSpring Suite
Articulate 360
Adobe Captivate

Type of solution

Fully-stocked PowerPoint-based toolkit for a quick start making eLearning content.

It contains modules for different types of training, which allow you to focus on creating the learning content without mastering the interface or manual tweaking.

Bundle of nine tools for deploying a large-scale authoring environment.

It includes tools for creating any type of learning materials, from simple longreads to collaborative development of complex interactive courses.

Standalone eLearning authoring solution for creating complex interactive mobile-ready courses.

This tool provides you with extensive control over the mobile experience and great capabilities for creating VR projects, interactive videos, and software simulations.

Main advantages

Anyone who's created PowerPoint presentations can easily start using iSpring Suite.

Has a built-in conversation simulation editor.

The output works smoothly on any device.

Allows you to create courses in a few clicks.

Includes solutions for most eLearning tasks.

Some components of the toolkit are of use for eLearning beginners, while experts can create more complex things.

Lets you create almost all kinds of fully-responsive eLearning content.

Includes tools for immersive learning experiences with VR, interactivity, and 360° media assets.

Has a software simulation editor.

Best suited for…

– Those who are under a deadline;

– Those who develop courses on their own;

– Those who need to turn pre-existing PowerPoint presentations, Word, and PDF documents into e-courses.

– Those who develop courses as outsourcers;

– Those who have large training departments;

– Those who have a basic understanding of programming (preferably).

– Advanced developers;

– Those who need to teach how to use software;

– Those who develop courses as outsourcers;

– Those who have a basic understanding of programming (preferably).
1. iSpring Suite
Rating: 4.8/5 – 254 reviews (G2 Crowd)
Vendor's promise: "Create dynamic, engaging, and responsive eLearning content in record time. No training required to start!"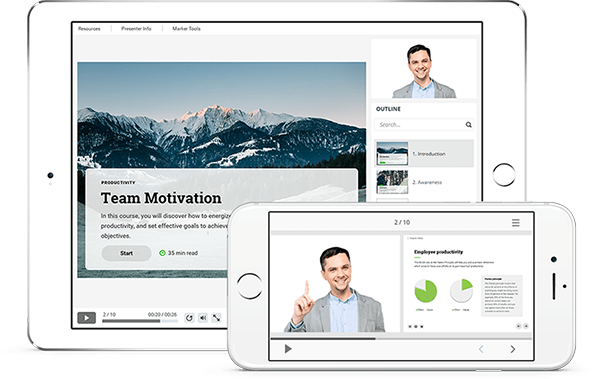 iSpring Suite is a fully-stocked eLearning solution for rapid authoring that includes additional services for comfortable authoring. Among these, there are a huge collection of professional eLearning assets, a cloud sharing service, and, on top of that, a year of real-time priority support.
The core editor, iSpring Suite, works as a PowerPoint add-in, which makes it very easy to use. After installing the program, you'll see a new tab on the PowerPoint ribbon.

The toolkit includes special modules for different types of training tasks. There's a quiz maker for assessments, a video and audio editor for managing video lectures and screencasts, and a conversation simulation tool for mastering communication skills. You can make your learning content more visual with interactions. There's a whole a set of ready-made interaction templates for creating glossaries, catalogs, timelines, references, and FAQs.
Thanks to all these, you can focus on content development and avoid manually configuring complex interactive elements. All the spadework has already been done for you. To make the process of creating courses even faster, you can use the visuals from the Content Library. There's a huge collection of eLearning assets, including 68,000 character photos.
iSpring Suite is the easiest and fastest way to move a company's official instructions, manuals, and textbooks online. If you already have PPT presentations, you can turn them into e-courses in just a couple of clicks. You can also quickly convert your Word and PDF documents into interactive e-books with a realistic pageflip effect.
iSpring Suite offers automatic adaptation of courses for mobile devices. You don't need to create different versions of courses for smartphones, tablets, and PCs. Once done, your courses will work smoothly on virtually all devices.
Here you can see an example of an online course created with iSpring Suite: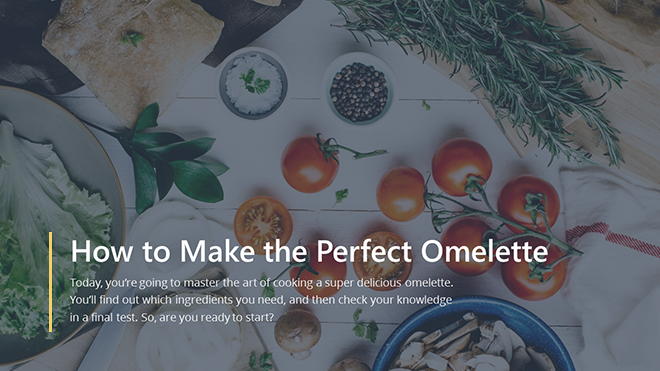 Learning Curve
Most instructional designers value iSpring Suite for its seamless integration with PowerPoint and ease of use. If you've ever created presentations, you will be able to immediately start using all the tool's features and produce content without needing to contact tech-savvy specialists or take training classes. However, despite its ease of use, iSpring Suite allows users to create complex scenarios, if the situation so requires.​
Pricing
iSpring Suite costs $970/year.
What's included:
1-year subscription to iSpring Suite
1-year subscription to Content Library with 68,000 assets
1-year subscription to iSpring Cloud, a personal cloud for secure content sharing
1-year Priority Support for real-time qualified response via phone or live chat
1 year of unlimited upgrades
Free Trial
You can enjoy the full functionality of iSpring Suite with a 14-day trial without spending a cent.
Perfect integration with PPT
Simple interface
No learning curve
Built-in dialogue simulator
Tool for creating interactive flipbooks
Suitable for mLearning
Excellent technical support
Can't work without PowerPoint
No Mac OS support
Success Stories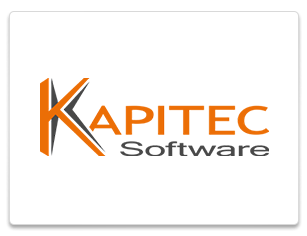 Kapitec Software
Kapitec Software uses iSpring Suite for designing engaging eLearning content with assessments.
Sandrine Boarqueiro‐Verdun, CEO of Kapitec Software: "iSpring Suite seems to be the better choice among many solutions on the market for ease of use, a complete set of powerful features, a small price for a comprehensive suite of tools, and a professional support service. I am very happy to have this partnership with iSpring Solutions because they offer high-quality products, listen to customers' feature requests, and have amazing guys who handle technical support."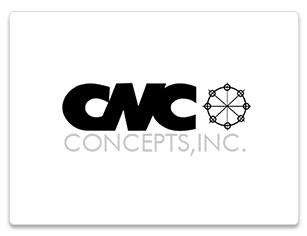 CNC Concepts, Inc.
With iSpring Suite, CNC Concepts, Inc. develops training materials for learning how to program, setup, and run CNC machine tools.
Mike Lynch, the President of CNC Concepts, Inc.: "iSpring Suite gives us the ability to create flexible and entertaining eLearning content. I like the robust support for PowerPoint that iSpring Suite provides. Every function of PowerPoint, like transitions and animations, is supported."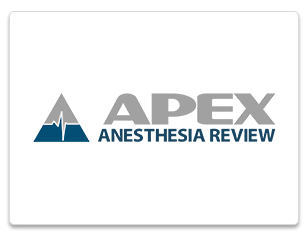 APEX Anesthesia Review
With iSpring, the company creates online courses for preparing CRNAs.
Kevin R. Baker, a nurse anesthetist and co-founder of APEX: "iSpring Suite is our primary tool for content creation. Believe it or not, we use everything in the toolkit: quizzes, audio and video narrations, interactions, etc. Much of our content is created on the PowerPoint slides themselves, so we make good use of the animation and interaction elements available to us."
2. Articulate 360
Rating: 3.9/5 – 153 reviews (G2 Crowd)
Vendor's promise: "Get everything you need to create eLearning."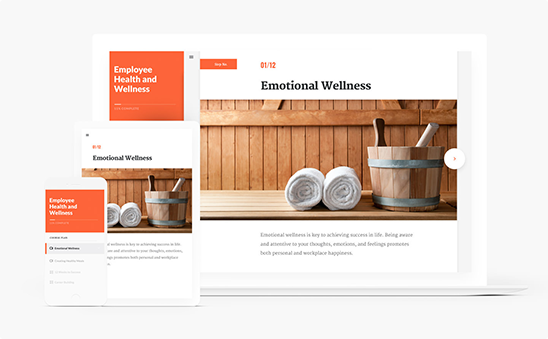 The "360" in the name suggests that this is a complete solution for any use case, and that's not far from the truth. Articulate 360 is a bundle of nine tools, three of which are designed specially for course authoring: Studio 360, Storyline 360, and Rise.
All the components are different in their capabilities:
Rise is a really easy web-based service for making mobile-ready courses. You can create custom lessons by combining different learning blocks. But still, it has quite limited functionality.
Studio 360 is an add-in for PowerPoint. It combines three tools: Quizmaker 360 for creating tests and surveys, Presenter 360 for converting PPT presentations into e-courses, and Engage 360 for creating interactions.
Storyline 360 is a more advanced standalone tool. Its interface is somewhat similar to PowerPoint, but it doesn't represent it in its full capacity. On the one hand, you're not limited by PPT logic and have greater opportunities for customizing your eLearning content. But on the other hand, you need much more time for building courses, since everything you add semi-automatically in PowerPoint, in Articulate Storyline you have to create manually.
For instance, Articulate 360 doesn't include a specialized conversation simulator, though it has all the capabilities for making dialogue simulations. However, to do this, you need to go deep into working with layers and states of objects and spend a lot of time on learning, and then fine-tuning, setting up, and testing.
Like iSpring Suite, Articulate 360 has a full set of tools for adding different objects to the slides, as well as a Content Library, which is a collection of course templates, backgrounds, characters, controls, and icons. It includes fewer professionally-designed assets, but gives access to 4.5+ million stock photos, illustrations, icons, and even videos.
Articulate 360 supports HTML5, which is the standard for mobile learning. Thanks to an adaptive player, courses created with this tool play beautifully on any device.
Learning Curve
Articulate 360 is a robust tool that has huge content creating capabilities, but it takes a lot of time to explore all of them. So if you're not ready to invest the time in training, authoring efficiency can be limited.
This multi-toolkit works great for large eLearning departments where there are all levels of developer, both beginner and expert, and all levels of course complexity are required. The drawback for those who probably don't need all of these tools is that you'll still have to purchase the whole set.
Pricing
The price for individuals is $999/year, and for teams, $1299/year
What's included:
1-year subscription to Storyline 360 (a standalone authoring tool)
1-year subscription to Studio 360 (a PowerPoint add-in)
1-year subscription to Rise (a web-service for making simple mobile courses)
1-year subscription to Preso, Peek, Replay 360 (tools for video recording and editing)
1-year subscription to Articulate Review (a service for collaboration)
1 year of access to the content library
1-year subscription for team license holders to chat and email support
Free Trial
You can try Articulate 360 free for 60 days
More capabilities for customization
Suitable for mLearning
Great support for interactions
Collaboration function (Articulate reviews)
Requires some training to start
No native Mac version (Storyline 360)
Comes only as a bundle
3. Adobe Captivate 2019
Rating: 3.9/5 – 153 reviews (G2 Crowd)
Vendor's promise: "Conquer new learning landscapes with a smart authoring tool that lets you create all kinds of fully-responsive eLearning content."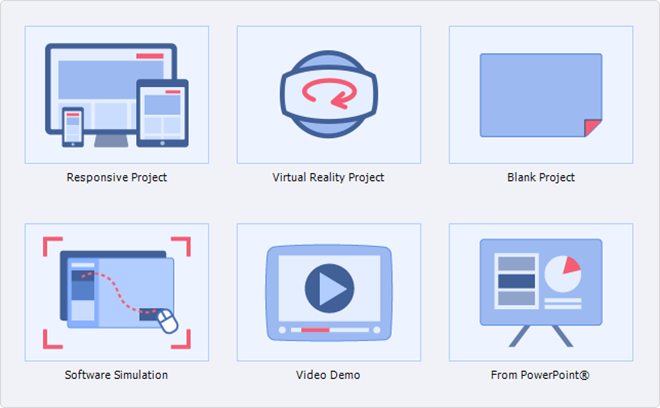 Adobe Captivate is a standalone eLearning authoring solution which is suited both for solving simple training tasks (creating a presentation or a test) and for developing complex interactive courses. It has robust capabilities for creating Virtual Reality (VR) projects, and making interactive videos and studio-quality HD videos by simultaneously recording webcam and on-screen content.
There's no special tool for building conversation simulations in Adobe Captivate, but it includes a module which allows you to generate software simulations with the help of effects, triggers, and slide settings. Certainly, it will require some skills and time. A wide range of interactions is another strong suit of the toolkit. You can make eLearning fun with drag-and-drops, puzzles, games, and other interactions.
Captivate license holders can find images, people cutouts, themes, scenarios, VR environments, interactions, and other assets for creating eLearning content, in Adobe Stock and its Content Library.
One of the main focuses of this toolkit is creating mobile courses, with a feature that lets you customize output content for all types of devices and screen sizes. Given that fact, there are some unique features whose purpose is to create a better mobile experience. For example, the tool supports geolocation, and has special variables that can be used in your mobile course. For instance, in geography courses, you can show learners the symbol of the city where they live.
Learning Curve
Adobe Captivate is a powerful tool that uses new future-ready technologies. It has great capabilities for delivering progressive learning experiences, but comes with a steep learning curve. Though there are a lot of video tutorials, you definitely need to take training classes before you'll be able to take advantage of all its capabilities.
Captivate is better suited for advanced eLearning instructional designers than for novice or intermediate-level specialists. It's worth purchasing only if you or your company need to create complex courses and are ready to devote a lot of time to training.
Pricing
You can buy a perpetual license for $1,299.
Adobe Activate is also available by subscription. You can subscribe for $33.99 / month (annual commitment and monthly payments required; early termination will incur a cancellation fee)
What's included:
1-month subscription to Adobe Captivate
1-month access to the content library
1-month of unlimited upgrades
Free Trial
You can download and install a free 30-day trial version of Adobe Captivate.
Capabilities for creating VR projects
Tool for making interactive videos
Built-in software simulator
Extensive mLearning capabilities
Mac OS support
Steep learning curve
No built-in conversation simulations
To Sum Up
Standalone eLearning authoring tools like Adobe Captivate and Articulate 360 traditionally offer deeper capabilities for creating custom interactions through programming concepts like variables and system states.
In contrast to standalones, there are tools that integrate right into PowerPoint, and iSpring Suite is the finest example of them. The core functionality of PowerPoint is quite adequate for most use cases, and the software is familiar to most users.
Whatever you prefer, make sure you enjoy the tool you are using. If your authoring experience is causing you headaches and forces you to deal with technical issues instead of making cool learning content, perhaps trying another tool is a better option.
All the tools mentioned here offer free trials, so we invite you to dig in and discover the best tool for you! If you want to produce content without consulting tech-savvy specialists and spending time on training, start with an iSpring Suite 14-day trial and explore all its features right now.
We would like to express our gratitude to the following eLearning experts for their help with this material: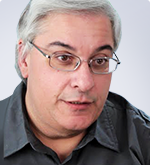 Joe Ganci, an e-Learning consultant, the owner of eLearningJoe. Joe holds a degree in Computer Science and is a published author, having written several books, research papers and many articles.
Joe has been developing e-Learning content since 1983. He consults clients all over the globe and writes professional articles and e-Learning tool reviews. He is on a mission to improve the quality of e-Learning with practical approaches that work.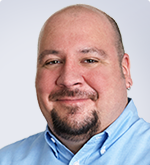 Michael Sheyahshe, an artist, author, developer, and technologist at alterNative Media. Michael is an expert in serious games, 3D modeling, Flash, design, illustration, simulation, and instructional design.
Michael has almost 2 decades of experience in the design and development of interactive media, tools, simulations, and games for federal, state, and corporate entities, utilizing various agile methodologies.