In this article, we will review the essential features of three popular e-Learning authoring tools: Adobe Captivate 2017, Articulate 360 and iSpring Suite Full Service edition. We hope you'll be able to match them with your specific needs.
Overview
Each of the compared tools is well-suited for a particular type of scenario. One solution will work for you when it's necessary to immediately launch a bunch of e-Learning content, while others provide a complex and detailed basis for authoring. Below, you'll find a comparison chart of Adobe Captivate, Articulate 360 and iSpring Suite that reviews their distinctive features.
Comparison Chart
iSpring Suite
Articulate 360
Adobe Captivate

Type of solution

Fully-stocked toolkit for a quick start making e-Learning content, based in PowerPoint.

Contains modules for different types of training, which allow you to focus on creating the learning content without mastering the interface or manual tweaking.

Bundle of nine tools for deploying a large-scale authoring environment.

It includes tools for creating any type of learning materials, from simple longreads to collaborative development of complex interactive courses.

Standalone e-Learning authoring solution for creating complex interactive mobile ready courses.

This tool provides you with extensive control over the mobile experience and great software simulation capabilities.

Main advantages

Anyone who's created PowerPoint presentations can easily start using iSpring Suite.

The output works smoothly on any device.

The whole kit is offered at a relatively low price.

Includes solutions for most e-Learning tasks.

Some components of the toolkit are of use for e-Learning beginners, while experts can create more complex things.

Thanks to the special fluid boxes feature, you need to make only a minimal amount of manual edits to versions for each device.

Another main feature of Captivate is the software simulation editor.

Best suited for…

– Those who are under a deadline;

– Those who develop courses on their own;

– Those who need to turn pre-existing PowerPoint presentations into e-courses.

– Those who develop courses as outsourcers;

– Those who have large training departments;

– Those who have a basic understanding of programming (preferably).

– Advanced developers;

– Those who need to teach how to use software;

– Those who develop courses as outsourcers;

– Those who have a basic understanding of programming (preferably).

1. iSpring Suite Full Service edition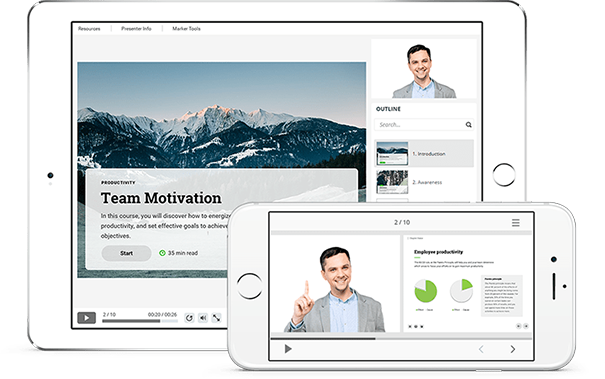 iSpring Suite is a fully-stocked e-Learning solution for rapid authoring. The Full Service edition stands out from the standard version for its additional services for comfortable authoring. Among these, there are a huge collection of professional e-Learning assets, a cloud sharing service, and, on top of that, a year of real-time priority support.
The core editor, iSpring Suite, works as a PowerPoint add-in, which makes it very easy to use. Since almost no learning curve is required, content developers can immediately start using all the tool's features.
The toolkit includes special modules for different types of training tasks. There's a quizmaker for assessments, a video and audio editor for managing video lectures and screencasts, and a conversation simulation tool for mastering communication skills. Thanks to these, you can focus on content development and avoid manually configuring complex interactive elements. All the spadework is already done for you.
iSpring Suite offers automatic adaptation of courses for mobile devices. You don't need to create different versions of courses for smartphones, tablets and PCs. Once done, your courses will work smoothly on virtually all devices.
Price: $970/year
What's included:
iSpring Suite Lifetime License (you can use it forever, even if you decide not to extend maintenance).
1-year subscription to Content Library with 45,000 assets.
1-year subscription to iSpring Cloud, your personal cloud for secure content sharing via direct links and embeds.
1-year Priority Support for real-time qualified response via phone or live chat.
1-year of unlimited upgrades.

2. Articulate 360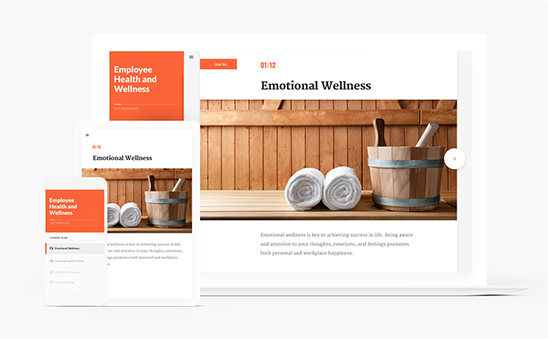 The "360" in the name suggests that this is a complex solution for any use case, and that's not far from being true. Articulate 360 is a bundle of nine tools, three of which are designed specially for course authoring: a PowerPoint add-in (Studio 360), a standalone tool (Storyline 360), and a web service (Rise).
All the components are different in their capabilities. For instance, Rise is a really easy service for mobile-ready courses; however, it has quite limited functionality. On the other hand, there's Articulate Storyline 360, which allows you to create custom interactions with states, layers, triggers, and variables.
This multi-toolkit works great for large e-Learning departments where there are all levels of developer, both beginner and expert, and all levels of course complexity are required. The drawback for those who probably don't need all of these tools is that you'll still have to purchase the whole set.
Price: $999/year for individuals, $1299/year for teams
What's included:
1-year subscription to Storyline 360 (a standalone authoring tool)
1-year subscription to Studio 360 (a PowerPoint add-in)
1-year subscription to Rise (a web-service for making simple mobile courses)
1-year subscription to Preso, Peek, Replay 360 (services for video recording and editing)
1-year subscription to Articulate Review (a service for collaboration)
1-year access to the content library
1-year subscription to chat and email support (only for team license holders)

3. Adobe Captivate 2017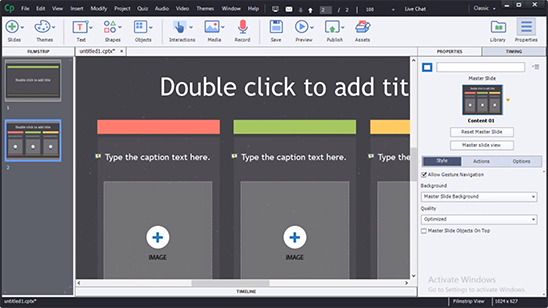 Adobe Captivate is a standalone e-Learning authoring solution which includes content from the eLearning Brothers content library. It allows users to develop complex interactive courses with triggers, variables and layers. However, the steep learning curve of this tool necessitates training classes before you'll be able to take advantage of all its capabilities.
The main focus of Adobe Captivate is creating mobile courses, with a feature that allows you to customize output content for all types of devices and screen sizes. Given that fact, there are some unique features whose purpose is to create a better mobile experience. For example, the tool supports geolocation, and has special variables that can be used in your mobile course. So, in geography courses, you can show learners the symbol of the city where they live.
The other distinctive feature of Adobe Captivate is the software simulation capability, which allows you to capture all on-screen actions, including mouse movements, system audio and keyboard activity. This is a great program if your main objective is to teach people how to use software.
Price: $29.99 / month (annual commitment and monthly payments required; early termination will incur a cancellation fee)
What's included:
1-month subscription to Adobe Captivate
1-month access to the eLearning Brothers content library
Learn more about Adobe Captivate 2017 →
Conclusion
Standalone e-Learning authoring tools like Adobe Captivate and Articulate 360 traditionally offer deeper capabilities for creating custom interactions through programming concepts like variables and system states.
In contrast to standalones, there are tools integrated right into PowerPoint, and iSpring Suite is the finest example of them. The core functionality of PowerPoint is quite adequate for most use cases, and the software is familiar to most users.
Whatever you prefer, make sure you enjoy the tool you are using. If your authoring experience is causing you headaches and forces you to deal with technical issues instead of making cool learning content, perhaps trying another tool is a better option.
All the tools mentioned here offer free trials, so we invite you to dig in and discover the best tool for you! See these three tools compared on G2Crowd business software review platform→
We would like to express our gratitude to the following e-Learning experts for their help with this material: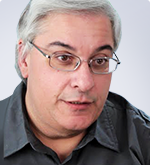 Joe Ganci, an e-Learning consultant, the owner of eLearningJoe. Joe holds a degree in Computer Science and is a published author, having written several books, research papers and many articles.
Joe has been developing e-Learning content since 1983. He consults clients all over the globe and writes professional articles and e-Learning tool reviews. He is on a mission to improve the quality of e-Learning with practical approaches that work.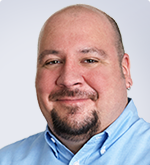 Michael Sheyahshe, an artist, author, developer, and technologist at alterNative Media. Michael is an expert in serious games, 3D modeling, Flash, design, illustration, simulation, and instructional design.
Michael has almost 2 decades of experience in the design and development of interactive media, tools, simulations, and games for federal, state, and corporate entities, utilizing various agile methodologies.