March 12, 2019
What's new in iSpring Suite 9
Turn Ordinary Documents Into Engaging Interactive E-Books
Meet Books, the newest tool in iSpring Suite! Now, you can quickly turn your office documents into interactive e-books with a realistic pageflip effect.
Convert your Word, PDF, or PowerPoint files into SCORM-compliant e-courses in a few clicks. Upload them to your LMS, and see how far your learners have progressed.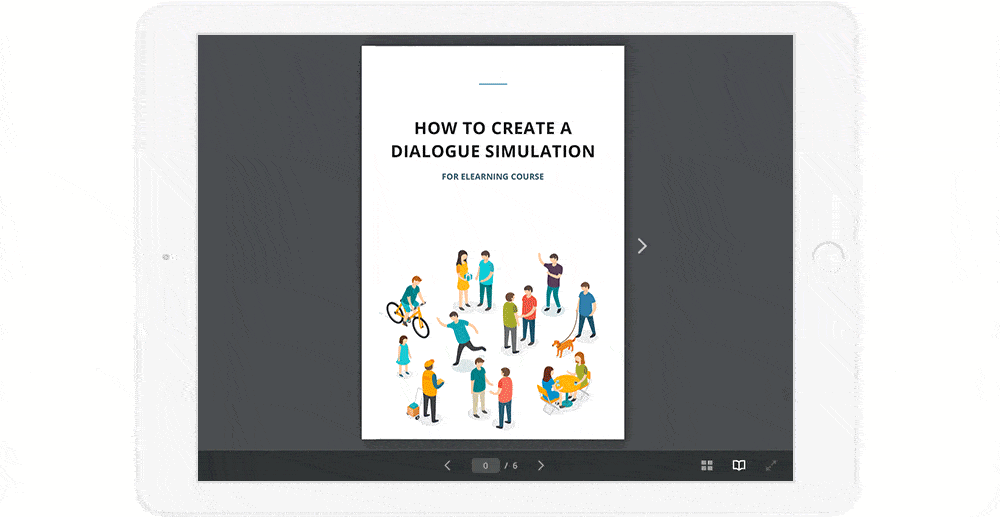 To create an e-book, just open a document from the Books tab in iSpring Suite and click on Publish.
After conversion, all fonts, images, links, references, and navigation elements are preserved.
Basically, your interactive book is a full-fledged eLearning course: after uploading a new e-book into your LMS, you can assign it to your learners and keep track of what they're reading page by page.
The LMS collects statistics and creates reports on who is reading the content, what pages they have already viewed, and how much time they have spent.
Books automatically adapt to screen size and orientation, so employees can view them from a tablet or a smartphone.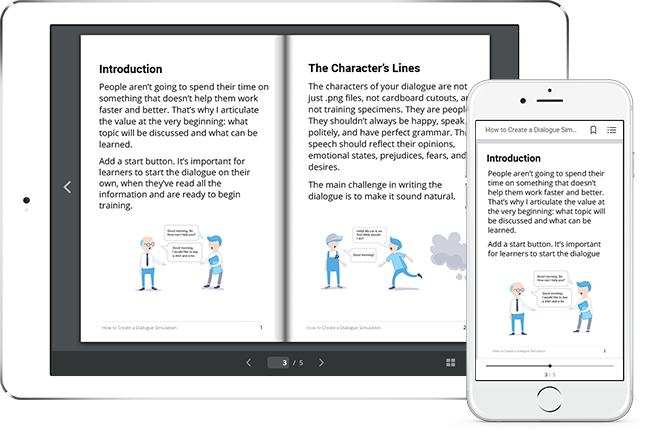 How to create an interactive book
Open iSpring Suite, choose the Books tab in the Quick Start window, and select a file you'd like to convert into an e-book: PDF, Word, or PPT. Make sure the file is not open in any other application.

To check how an e-book will look on a tablet or smartphone, click the Preview button, and select a device and screen orientation.
Click on Publish and choose a destination. You can save your file on your computer, upload it to iSpring Cloud storage and sharing service or corporate LMS, or publish for any other LMS.
Note: Select Use iSpring Play before publishing; this will allow your learners to open the e-book in the mobile app and read it offline.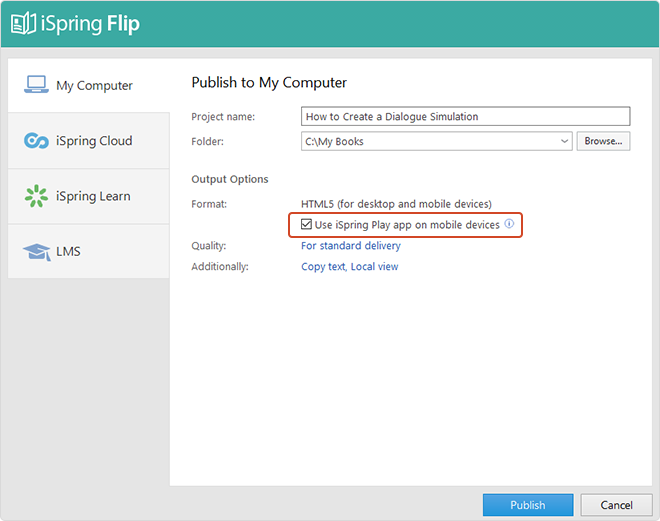 If you're going to publish your file for an LMS, choose the format which your system supports: SCORM (1.2 and 2004), AICC, Experience Api (Tin Can) or cmi5.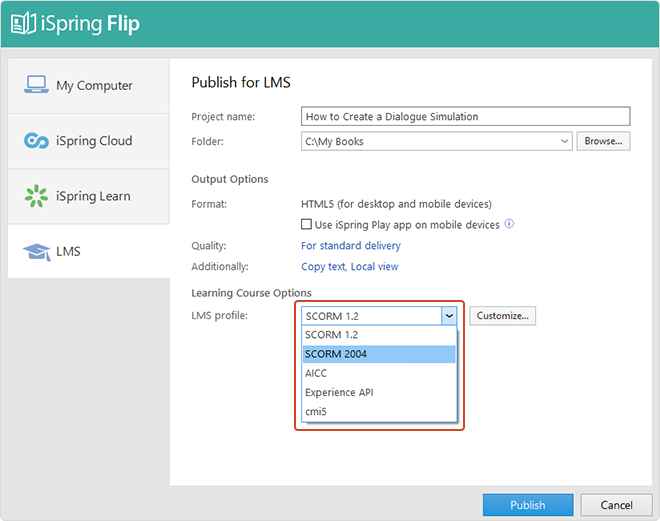 Click on Publish again. After publishing a file from the LMS tab, you will get an output ZIP package. Upload it to your system and invite your learners to read the e-book.
Give iSpring Suite a free 14-day test drive and find out how quickly you can turn ordinary documents into interactive books.