April 10, 2023
Christophe Tillier, Enovatech: "With iSpring, I got so much more than an authoring toolkit"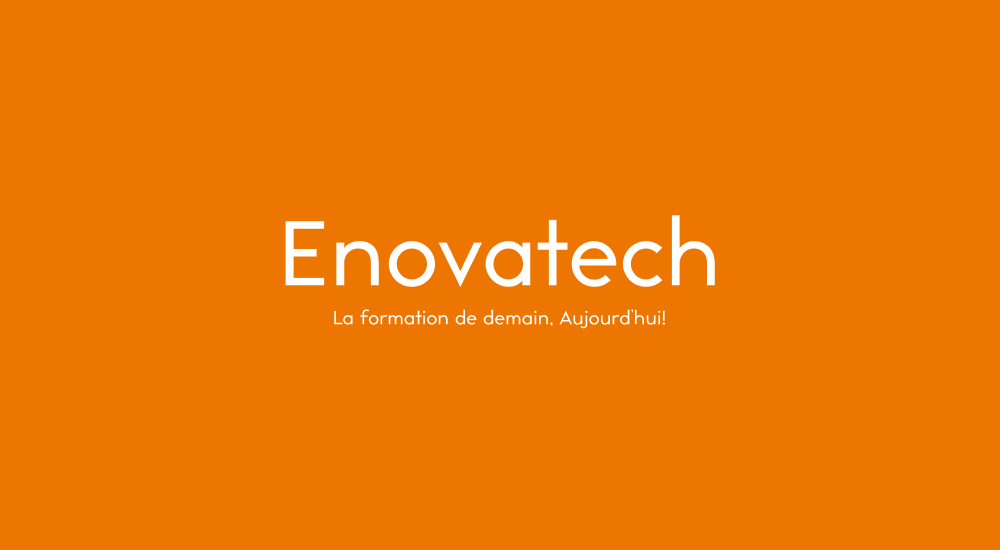 Christophe Tillier is a trainer and eLearning designer based in Occitanie, France. Christophe has been in this profession since 2012 and using iSpring software uninterruptedly since 2016. He leverages iSpring for custom course development and helps fellow instructors master digital learning technologies with ease.
In this success story, Christophe shared what the clincher was that persuaded him to choose iSpring and why he continues using the iSpring Suite authoring toolkit years later.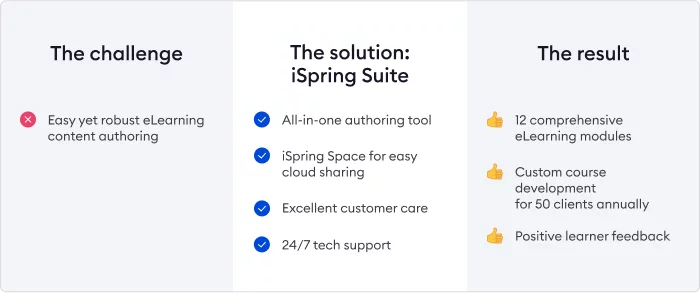 Watch the extremely helpful webinar, "How to become an instructional designer?" that Christophe led recently.
Background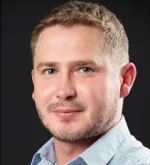 My wife Alice and I run the Enovatech company and provide custom eLearning development, graphic design, consulting, and training services. Our audience comprises training centers, independent trainers, private companies, and healthcare organizations in France.
Some of our customers request training on various authoring tools, some purchase eLearning content, and others need help to transition from face-to-face training to using online courses. There are also independent trainers like myself who want individual coaching. Customers usually find us on social media, through word-of-mouth, or via professional networks.
In addition to Enovatech, I have a project called Conception Formation Conseil (CFC), which is also based in the Occitanie region and aims to support digital training initiatives locally.
Under the auspices of the CFC, I've been providing trainers and instructors with all the resources they need to design eLearning content since 2016.
The second area of my work at CFC is training other trainers and instructors on how to develop innovative learning with the help of digital technologies. So, I support over 200 professionals every year who are on their path to implementing strategically important, scalable digital training.
As for custom development, we create courses for business experts and a broad range of areas, including marketing, sales, and customer support. The content formats vary: presentation videos, quizzes, gamified courses, and games. And so does my toolbox, which includes authoring tools like Adapt-learning, Animaker, Adobe Captivate, Articulate Storyline, and, of course, iSpring Suite.
The Challenge – Train instructors to author courses easily and create interactive modules seamlessly
What made me pursue a career in eLearning is the fact that it can be performed independently, anytime, and anywhere, without constraints. And that makes eLearning more effective than traditional face-to-face sessions. But to stay effective, eLearning content should be user-friendly and reliable, i.e., having no bugs that hinder the training output. So, reliability and clarity are two major elements that I looked for in authoring solutions and eventually found in iSpring.
The Solution – iSpring Suite
The vendor's approach to customers
In 2016, I had a project in the automotive sector with the Renault corporation, and that's when my client showed me iSpring Suite for the first time. I quickly grew an interest in the toolkit because I was surprised by how simple it was. iSpring Suite integrates with PowerPoint and enables fast PPT to SCORM conversion. Finding a tool like that was fascinating.
But what I appreciated most was the iSpring team: their expertise, availability, and customer orientation.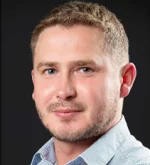 So, to my mind, iSpring is not only software, it's an approach, but a complete set of assets: a quality product paired with a quality-oriented team. That has always been a dealmaker for me.
iSpring is the tool and the people – the people behind the tool.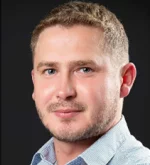 The steps of instructional design completed more quickly
Getting back to the merits of the toolkit itself, I can highlight the top 3:
Integration with PowerPoint
Complete and effective quiz making and reporting
Interactive role plays that I use for soft skills training
Create effective role plays with hand-drawn or realistic characters per choice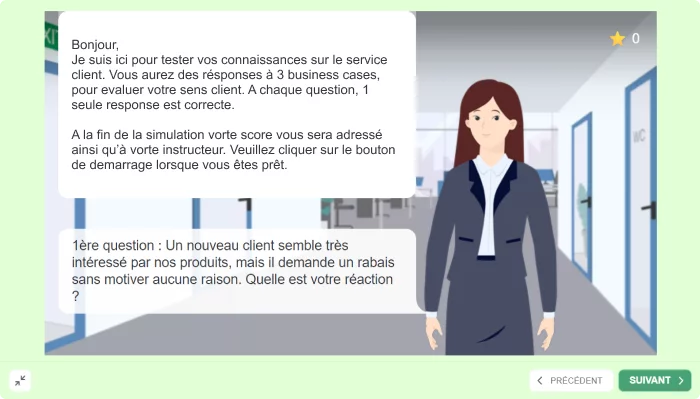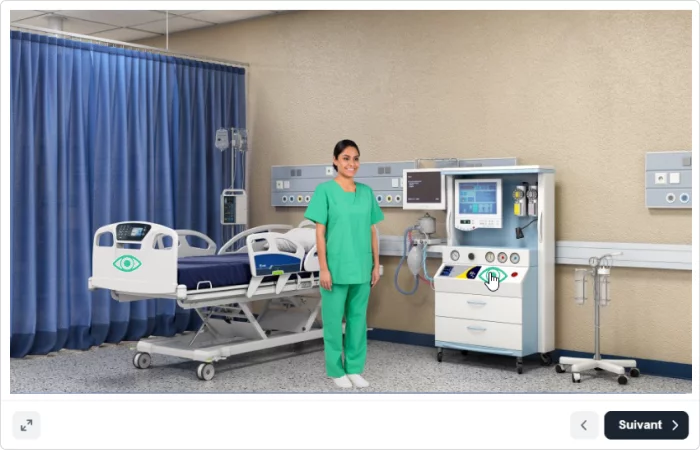 All of these help me greatly in my daily work and save time, allowing me to accomplish more tasks. Since iSpring Suite works in PowerPoint, it makes it possible to skip the storyboarding stage – which other tools cannot do. Courses are already slide based, with a variety of templates available, so you can jump to writing a scenario straightaway.
This is what the course creation process looks like at Enovatech:
Analysis with subject matter experts
Instructional design (preparing a storyboard or scenario)
Graphic design
Building content in iSpring Suite
It takes 5.5 days in total to make an entire eLearning module with a role-play and a quiz. So far, we've made 12 such modules with iSpring Suite.
We can share them with learners easily by just using an iSpring Space link, in the cloud, or by publishing them on our training platform on WordPress.
Results
Each year we have 50 customers on average that already have iSpring Suite and trust us to roll out their eLearning projects using the tool. Using iSpring Suite really frees up a significant amount of time and effort that I can put into diverse tasks and make more profit.
iSpring is becoming more recognized in the region, and we can't wait to see many more trainers and instructors who will be successfully achieving their goals with iSpring software.