April 21, 2021
30 West IP: "We cut content development time in half thanks to iSpring"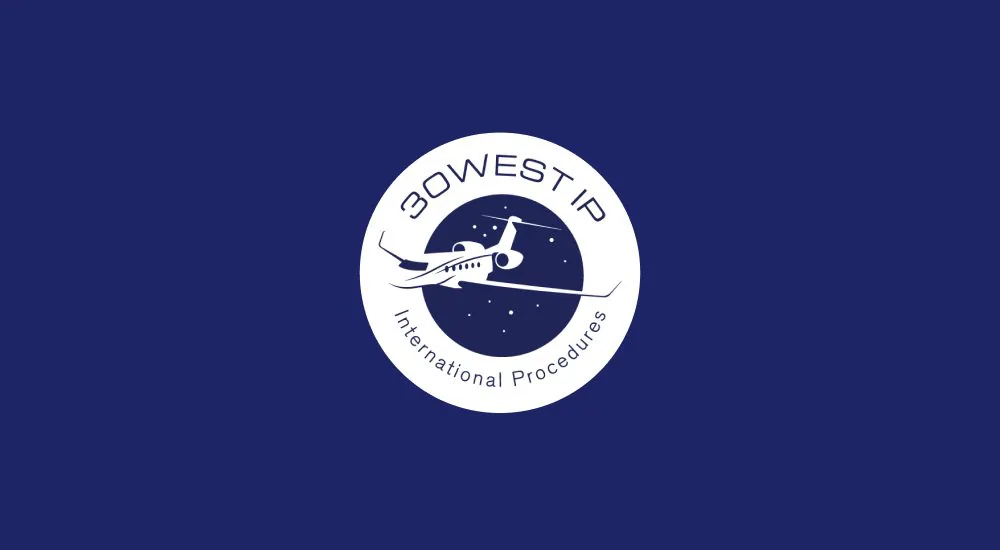 30 West IP is an aviation training company that trains pilots and aircraft dispatchers on international flying procedures. Every year, the company trains over 750 people across the US through their live and online training programs. Last year, they launched their first online course on the iSpring Marketplace. Since then, they have trained over 290 people online.
Joe Sears, a trainer at 30West IP, shared why their first attempt to go online wasn't very successful and how they launched their first course and cut content development time in half — with iSpring.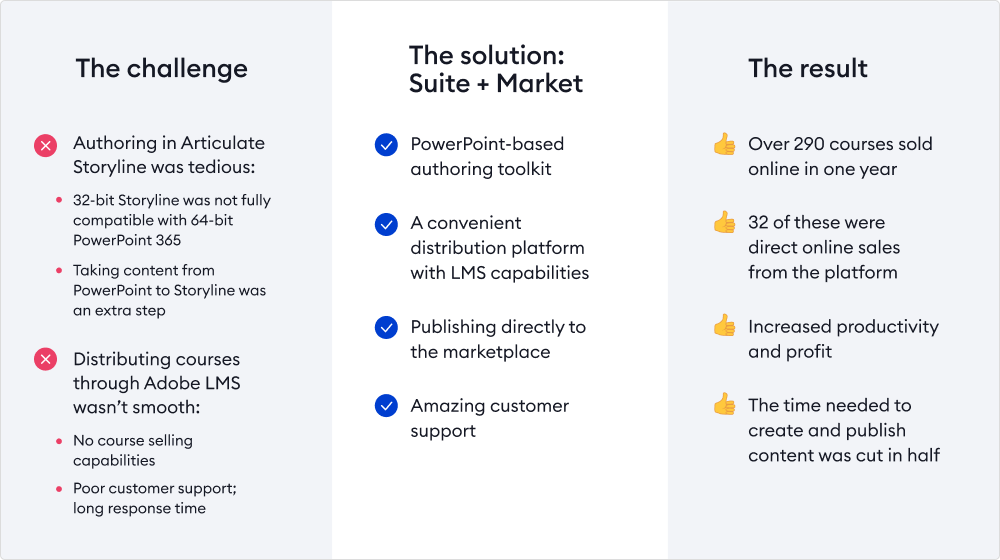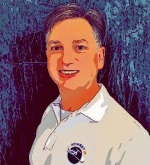 30 West IP Background and Objectives
30 West IP serves the business aviation community by providing training with a focus on international and oceanic regulatory compliance and operational procedures. Our customers come primarily from the US market but do offer our training to anyone who is interested.
Our team is quite small: 2 instructors/content creators and 2 administrative staff members. The founder of the company, Mitch Launius, a business aviation pilot with 30+ years of international experience, has been in the training business for about eight years now. The primary training model at 30 West IP was to travel from location to location, teaching flight crews at their own facilities.
Our primary training model was instructor-led sessions at flight crews' facilities.
A couple of years ago, Mitch started looking into putting things online. Our primary authoring solution for online training was Articulate Storyline, paired with Adobe Captivate Prime LMS. As we later discovered, this toolset wasn't the best choice for us: the authoring process turned out to be quite time consuming and the LMS provided poor customer service.
Therefore, eLearning remained only a supplementary source of revenue, while the bulk of our income continued to come from classroom-style training.
With the outbreak of the COVID-19 pandemic, we started doing what we call "virtual live training." These are live online training sessions hosted on the GoToTraining platform, in which we try to recreate the classroom environment, with live discussions, Q&A sessions, etc.
At the same time, we were looking for an easy-to-use and reliable eLearning solution to quickly create and deliver our training online, making it available for those learners who couldn't attend our virtual live sessions.
We were looking for an eLearning solution to make our training available online 24/7
The Challenge: Finding the Optimal Solution to Author and Deliver Online Training
When I joined the company about two years ago, we were still using Articulate Storyline. The content development process at that time was quite tedious. Originally, the 30 West IP courseware was created using Keynote, so the first step for us was to transfer the content from Keynote to PowerPoint. We did not choose to build from scratch in Storyline because we already had hundreds of slides in Keynote & PowerPoint including animations, video, and audio tracks.
We would then import the PowerPoint content to Storyline to publish it for the web. That was the point of frustration for us, because Storyline has a 32-bit architecture, while our PowerPoint 365 is 64 bit. After importing the PPT project to Storyline, we would lose data, imagery, and colors. We were also losing patience trying to get everything to work. We even considered abandoning the online aspect of our business out of frustration.
I ended up searching the Internet for alternatives. When I came upon iSpring — a solution I had not heard of before — I was attracted by the fact that their authoring toolkit iSpring Suite was PowerPoint-based, which removes that extra step of importing PowerPoint content to a third-party tool.
Another thing about iSpring that impressed me was their customer support. When I put an online inquiry on their website, an iSpring representative, Tiana Ray, contacted me almost immediately. She arranged an online meeting to demonstrate what iSpring had to offer.
We were astonished by how well iSpring Suite fit our needs. After taking all things into consideration, we decided that iSpring was what we were looking for.
The Solution: iSpring's Authoring Toolkit and Marketplace
Migrating to iSpring was very smooth for a number of reasons:
Amazing customer support
iSpring allowed Tiana, the manager we worked with, to be our temporary Account Manager for 2 months following the trial. She was instrumental in getting us settled in with iSpring and their support team. That alone was impressive to us but what was really amazing is how quickly the iSpring support engineers responded to our inquiries and provided solutions to our problems.
And they continue to do so today! It would literally take days to even get an acknowledgment to an email from our previous authoring tool and LMS providers. iSpring even has a telephone number to call when we need support assistance, and it is answered by a live human!
PowerPoint-based solution
Most of our content was already in PowerPoint by that time. Since iSpring simply "plugs into" PowerPoint, all we needed to do was finalize the courses with iSpring and publish them directly to the marketplace.
Intuitive interface
iSpring Suite is quite easy to learn and use. Plus, many of the iSpring tools and functionalities are similar to Storyline; therefore, all the training I did with Storyline carried over to iSpring pretty well.
Putting content on iSpring Market has also been very easy. Once the course is ready in PowerPoint, we publish it straight to the marketplace.
In the beginning, we were under the impression that we had to have a full-featured LMS to do the online training. However, when the iSpring team presented iSpring Market, we realized that it was just what we needed: a distribution platform with basic LMS features, like reports, certificates, and assignments.
iSpring enabled us to finalize content right in PowerPoint and publish directly to the marketplace.
The biggest advantage is that we don't have to worry about uploading content to a third-party LMS. The iSpring solution includes both the marketplace and the authoring tool.
So far, we have developed and published a full-fledged course — the online version of our Recurrent International Procedures training — and a quick demo course to show people how online learning works with iSpring. Both courses are available on iSpring Market.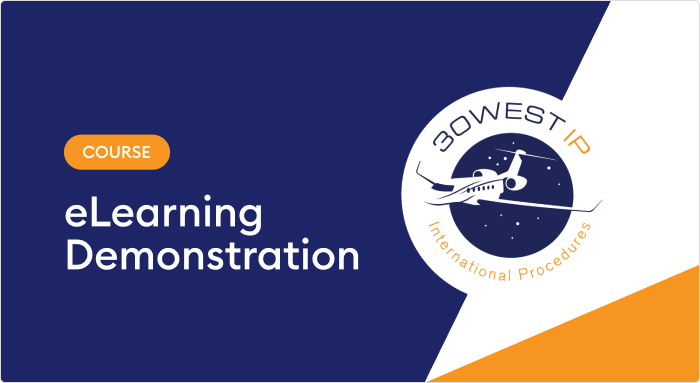 Whenever we need to update some information, we just go into the original file and make all necessary changes: edit the slide, re-record audio, or replace an image. Then we simply publish it straight to iSpring Market.
At the moment, we're developing the online version of our main course, the Initial International Procedures. We have all the content ready because we have been offering this course in the offline and virtual live format and are now finalizing it with iSpring Suite: recording narrations, synchronizing them with the slides, etc.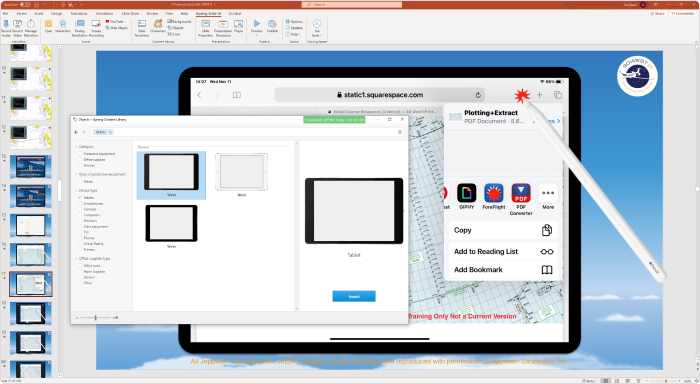 We have also started using iSpring for our quarterly online webcasts that we use to provide updates to the business aviation community. We make a presentation with voice narration, animations, and graphics, and then publish it as an .mp4 using iSpring.
We play that video during the webcast and then hold a live Q&A session with the attendees afterward. We also upload the published video to our YouTube channel for folks to watch anytime they wish.
We Sold Over 250 Courses on iSpring Market in 2020
Our main sales channel for online courses has always been direct sales. With our prior LMS, Adobe Captivate Prime, that was the only way we could do it. Our sales manager/scheduler Terry would contact potential trainees directly, bill them, and then provide access to the platform.
The problem with Adobe was that the access wouldn't work half of the time. When we reported the problem to their customer service, we had to wait 3-4 days to get a callback. It was horrible.
With iSpring Market, we can have the client self-register on the learning platform. Even if they are buying directly from us, they can set up their own account. This is for their convenience and we think it saves the clients time and effort with getting started. We also have international clients, and this allows them to register and start the course at any time of the day without waiting to receive a response from us.
At the moment, we have 298 users registered on our iSpring Market platform, most of whom came from direct sales. And 32 of these sales were made directly through the marketplace, without the client needing to contact us.
Results Achieved with iSpring
With iSpring, we have cut the time to create and publish the content in half. We eliminated that extra step of uploading content to Storyline, and we can now build the content in PowerPoint and publish it immediately. It's fantastic.
Both our productivity and profits have increased. Last year, we had no expectations that we would get everything finalized and published online. And now we are actively selling: we've had 32 sales directly from the marketplace!
This year, we'll focus on publishing our initial training course online. For our next big project, we are planning to create a large quiz database for our trainees. We hope to see the online side of 30 West IP grow further — with iSpring.