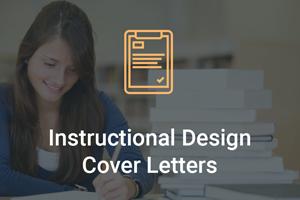 Whether you want to be an instructional designer in the future or are almost through your degree now, the next important thing for you to know is what your opportunities look like and how to find THE position that's right for you.
Finding the right place to apply your skills isn't like rolling the dice and crossing your fingers. The corporate structure is forever changing – the way we do business, thanks in large part to technological innovations, has changed and continues to morph. What's interesting these days is the number of companies who are looking to apply instructional designer skills in their organization and it's not always because they are looking for someone to educate their staff.
What kind of companies are hiring instructional designers
Name an industry these days and they're looking for instructional designers.
Thinking more broadly about what skills an instructional designer has and how they can be applied in a corporate environment is exactly the creative and more entrepreneurial thinking that companies are looking for.
"Creative, high-tech eLearning instructional designers are the new content marketers", according to a recruiter for the healthcare industry (Source: http://elearningindustry.com/6-figure-instructional-designers)
Why? Because so much of marketing is about consumer education. A marketer might not have the skills to really get into the mindset of the target audience and figure out the ideal way to reach them. Skills that an instructional designer has at his or her fingertips.
"They want someone who knows how to change behavior through education—not just someone who focuses on information delivery without behavior change." (same source as above)
Healthcare, biotechnology, banking, software… the industries embracing instructional designers in a variety of roles and with a variety of titles is an ever growing list.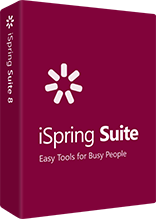 Fully-stocked eLearning authoring toolkit for PowerPoint. No training required to start!
What are companies looking for in instructional design candidates
Companies have figured out that eLearning presents opportunities to encourage brand loyalty and even contribute to revenue streams. In other words, it's not all about internal education, though this is still a major component and reason that instructional designers are hired. Companies want the ability to project education outwards to customers and potential leads. The main key point for every course development job seeker is passing a proper certificate program. Fortunately, there is a bunch of schools in the US that can help you with that. Please note that you should mention passing the course design programs only.
Some of the skills that attract companies to instructional designers, beyond their design skills:
Entrepreneurial skills, including the ability to work with little to no supervision and innovate as needs change.
Technical skills on a variety of platforms, not just for eLearning but also social media platforms and programming.
High levels of creativity — something your cover letter and portfolio should reflect.
Ability to relate to and identify customers and their needs, shown through a reasonable level of experience.
What should you include in your cover letter
Any writer will tell you that it's better to show the story, rather than tell it. Set the circumstances, characters, scene… Stand out from the crowd as an instructional designer and set up a cover letter that teaches the HR person how YOU are the candidate for them. SHOW them that you can do the job.
Your experience is as or almost as important as an instructional design degree, so it's important to highlight it by not just stating that you have experience but SHOWING the HR person that you have it, in a way that they can comprehend. In other words, by understanding the customer (the HR person) and their needs (someone who understands gamification, for example).
Set up a short eLearning course. Nothing extravagant but something that shows that you did your homework with regard to the company you are applying to.
Use video.
Add engagement to your 'presentation' through an up to the minute social media tool like SnapChat, for example.
Other considerations:
Keep it short and sweet — get to the point quickly. HR directors don't spend a lot of time on each application. You have to get their attention quickly.
Include skills that you have that may not be related directly to instructional design but which do reflect your versatility and ability to be flexible.
What should you avoid in your cover letter
It's probably obvious at this point in this post but the things to avoid are the standard discourse of cover letters. The 'Dear Sir or Madam' introduction, the point form list of skills acquired and highlight of best positions held, and the standard 'Looking forward to hearing from you…' conclusion.
Other things:
Don't use tools that aren't readily available and accessible by a non-technical person — if the HR manager can't open your samples / portfolio on their standard computer, they won't chase you trying to get a different version.
Bottom line? Do your research on the company that you are applying to and wow them. If you have the skills as an instructional designer, the rest should all fall into place.