We're glad to bring to your attention a guest post prepared by Sarah Bright from Digital Chalk.
Gamification is growing in popularity and is a common tool used in many online classes. What is gamification? Well, it is the use of game theory and game mechanics in non-game contexts to engage and motivate your users. There are many different benefits to using gamification within your e-Learning courses, as well as different ways of implementing it.
First, let's take a look at a few statistics on gamification.
Almost 80% of learners say that they would be more productive if their university/institution or work was more game-like. (Talent LMS)
Since 2010, over 350 companies have launched major gamification projects, including consumer brands such as Adobe, NBC, Walgreens, Ford, eBay, and more. (Huffington Post)
By 2018, the Global Gamification Market will reach $5.5Bn. (Engagement Alliance)
How do you add gamification to your online course?
Seeing these shocking statistics on the gamification market, you may be thinking about implementing it yourself. In this article, I've rounded up a few tips for how to successfully "gamify" your online course.
Create challenges and reward.
Many learning management systems easily allow prerequisites within your course. You can simply force the student to complete one task at a time, in order to advance to the next course section. In addition to challenges in your course, consider rewarding your student. Rewards are a great way to recognize student achievement and promote further motivation and confidence. Even if badges are given for simply completing an assignment or test, the student will appreciate the recognition of their effort.
Clarify your expectations.
If you have a game-based assignment within your course, be sure to have a description prior to the student completing it. Your description should clearly state your expectations and desired outcomes of the assignment. This will allow student to complete the assignment with the correct goals in mind – ultimately making them more successful.
Allow second chances (when necessary).
In video games, users are usually given more than one chance to complete their goal. You can do the same thing within your course. When the opportunity presents itself, consider allowing the student to have 2-3 chances to reach a certain goal or grade on an assignment/test. You can allow students to have more than one viewing of the course presentations as well.
Test your students.
Your students may enjoy the gamification inside their e-Learning courses, but it is important to know if it is achieving the desired learning goals. Have an assessment at the end of the course to test the student' knowledge and verify that they have met the appropriate course objectives. Another option is to include a brief survey to ask for student feedback about the games within the course.
Content and relevancy comes first.
Yes, gaming can be enjoyable. However, remember the ultimate goals here: to teach your students. Always keep your content in mind when creating an interactive and engaging online course. Also, only use game-based learning or gamification when it is relevant.
What do you think – would you "gamify" your online course? Perhaps you already have, what tips do you have? Please, share with us in the comments below.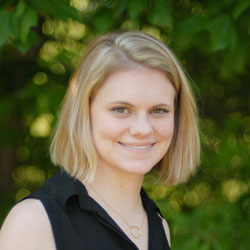 Sarah Bright is currently the communications director, content editor, and social media voice for DigitalChalk, an Online Training Software Company. She graduated from Southern Polytechnic State University and has a background in customer service. She has found her niche in blogging and writing about the e-Learning industry and sharing tips and tricks for building successful online courses.
Facebook: https://www.facebook.com/digitalchalk
Twitter: https://twitter.com/digitalchalk
Google+: https://plus.google.com/+Digitalchalk/
LinkedIn: https://www.linkedin.com/company/digitalchalk