Action Buttons are one of those lesser known options within PowerPoint that let you add so much interactivity to your presentations with so little effort.
Without Action Buttons, you would first add a Shape such as Rectangle and then work on it with Bevels and other effects so that it looks like a button. You would then add a hyperlink to this Shape. In this post, you will discover how to navigate your PowerPoint presentation using action buttons.
Unlike these other Shapes, Action Buttons are already linked the moment you insert them! Even better, they look like buttons (see Figure 1 below) that you would expect to click – thus the behavior and appearance is already in place for you with no extra effort!
So where do you find Action Buttons? And how do you add them to your slides?
You will find Action Buttons within the Shapes Gallery. They are placed right at the bottom of the Shapes Gallery and seen highlighted in red within Figure 2 below.
You will notice that all except the last Action Button within the Shapes Gallery support premade icons. Each icon is associated with a specific task, and also any Action Button that you insert is also already pre-programmed to do that specific task. This is easily explained using a small walkthrough:
Open an existing presentation, or create a new one. Make sure your presentation has at least 3 slides. Save your presentation.
Now access the Home tab of the Ribbon in PowerPoint. Click the Shapes button to bring up the Shapes Gallery that you saw in

Figure 2

.
Choose one of the Shapes within the

Actions Buttons

category, highlighted in

red

within

Figure 2

. For example, you can select the

Forward / Next

Shape, which shows up second from left. Then click anywhere on your slide.
PowerPoint will place an instance of the Action Button Shape, and also instantly bring up the

Action Settings

dialog box that you can see in

Figure 3

, below. As you can see, the default Action for this Button is to hyperlink to the

Next Slide

(highlighted in red within

Figure 3

).
You can choose to change the default

Next Slide

hyperlink to something else by clicking on the drop-down list. You can see the full drop-down list in

Figure 4

.
Nevertheless you must be sure that you want to change the default Action. Why? That's because almost every person will expect any Button with the Next icon to go to the Next slide! And that's why Action Buttons are so powerful. They speak a visual language that you do not want to alter unless you have a compelling reason.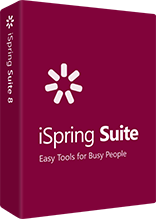 Fully-stocked eLearning authoring toolkit for PowerPoint. No training required to start!
There are several other Action Button types – from some that sport icons that look like a Home, a Video Camera, a Sound, and even one with a Question Mark. You will typically use these Action Buttons for exactly what they are intended for. And if you want to use an Action Button for any other reason, you will want to explore the last of the Action Buttons. This one has no icons, and can therefore be used to create something custom.
Let's now learn what the default behaviors for the Action Buttons are:
Back or Previous:

Go to Previous slide.


Forward or Next:

Go to Next slide.


Beginning:

Go to first slide of presentation.


End:

Go to last slide of presentation.


Home:

Go to first slide of presentation (same behavior as the

Beginning

button)


Information:

No default behavior is allotted to this button, and you can change what happens when you click on it.


Return:

Go to most recently viewed slide.


Movie:

No default behavior is associated, but is typically used to play a video clip.


Document:

No default behavior is associated, but is typically used to link to another document such as a Word document, Excel sheet, PDF, etc.


Sound:

No default behavior is associated, but is typically used to play an audio clip.


Help:

No default behavior is allotted to this button, and you can change what happens when you click on it.


Custom:

No default behavior is associated with this Action Button. Since this button has no icon, you can either add text to this button, or even place an icon of your choice over the button to identify its purpose.

We've just scratched the tip of the iceberg as far as Action Buttons go. There's so much more you can do, but getting started is the most important thing to do. So do play with Action Buttons, and we will look at more ideas in a future blog post.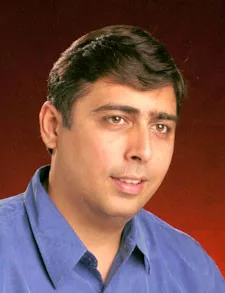 Geetesh Bajaj is an internationally acclaimed PowerPoint, storyboarding, info-diagramming and presenting expert who has been awarded the Microsoft PowerPoint MVP (Most Valuable Professional) every single year for 15 years now. Based out of Hyderabad in India, Geetesh believes that any presentation is a sum of its elements—these elements include abstract elements like story, concept, color, interactivity, and navigation–and also slide elements like shapes, graphics, charts, text, sound, video, and animation. He runs the popular Indezine.com site.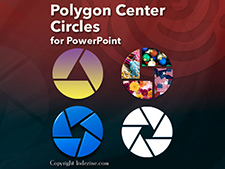 As a special offering to iSpring users, Geetesh is providing you a pay-what-you-want copy of his Polygon Center Circle slides – you will be able to get this product for $0 or any amount you want for one week only. Go to https://gumroad.com/l/icSI/ispring to avail this offer!