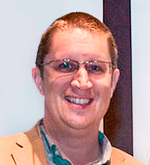 David Hopkins is an experienced learning technologist, specialist, and author of several books.Rated among the top 10 most shared eLearning bloggers, David shares 20 years of design and 10+ years of learning experience.
"If we limit ourselves to reading only work published that is directly linked to our day job, I fear we lose our ability to be not only creative, but also the flexibility to survive in the physical workspace".
Never one for following the rules to the letter, David made up a list of books and reading material that he found useful in his journey as a technologist and designer in the learning sphere. Be you an authoring sage or learning design enthusiast, here's what helps you understand the process of work and self-reflection, self-management and self-motivation.
'Creativity Inc.' by Ed Catmull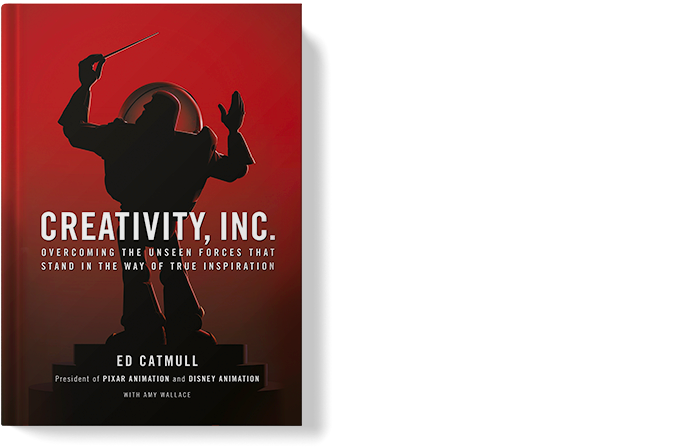 Whilst mainly about the history of Disney Pixar, this book is a fantastic insight into how a business or operation benefits from creative minds and creative approaches. You may not like Pixar or the films they produce (but I challenge you to not like at least one of them), but reading the book will give you a different perspective on how different approaches to being creative, and how you work, can benefit an individual and organisation.
Catmull's book has helped me realise that the approach of freedom to create and be creative is not only effective, but can also be played out on a much larger, institutional scale. Large organisations do not change overnight, nor should they, but I do feel there is scope for this creative approach to management of risk vs responsibility.
'The subtle art of not giving a f**k' by Mark Manson
Once you get past the title and profuse swearing there is a solid premise to this book … learn how to manage your own life and responsibilities, as well as those who try and dump their troubles on you (personally or professionally). It is well worth a read if you have ever felt you take on too much and can't find yourself among the noise of others.
This is a book for the reader to engage in a meaningful and reflective way. By observing ourselves and how we act and react to the world around us, we can begin to understand how, and why, we take on too much responsibility. The biggest takeaway I've had from this book is a clearer understanding of why I get stressed, or rather what influences I choose to accept that make me stressed. The latter half of the book is building you back up once the first half has taken you apart.
As a learning professional working in higher education I find distraction is part of my work – unanswered emails, line management responsibilities, delayed or late learning resources, cancelled meetings or no-shows, etc. As work piles up or deadlines loom I feel it is my responsibility to step in and manage these tasks, even if there are others who are or should be doing it too. This, as Manson says, may solve one problem but it is more likely to cause more further down the line.
'Think Small: The Surprisingly Simple Ways to Reach Big Goals' by Owain Service and Rory Gallagher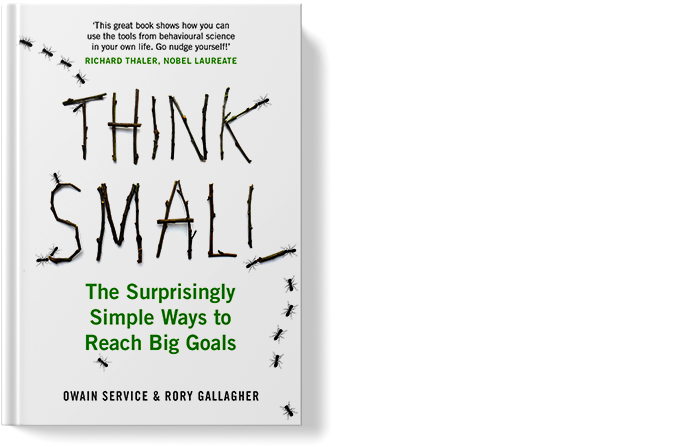 'Nudge theory' is defined as the behavioural science (in/from politics, economics, individual or group actions) that "proposes positive reinforcement and indirect suggestions to try to achieve non-forced compliance to influence the motives, incentives and decision making of groups and individuals" (Wikipedia). From subtle changes to the way we think about a problem or how we interact with colleagues to how we approach a problem or it's solution, being aware of what a nudge is and how it can be of benefit is useful.
This book uses the experiences, understanding, research and results of the authors work and postulates a framework that we can use for personal or professional improvement (note: can, not should or have to). I found the examples and concepts within the book have been instructional in forming new ideas on how I can:
engage a disengaged academic,
increase responsiveness of busy team members,
create meaningful learning resources that encourage rather than direct online learners to participate.
I believe that our ability as learning professionals to read and follow books and blogs that are directly relevant to our industry and role is key to how we develop as individuals. It is, however, the wider reading around our changing culture and society that will have a greater impact on how we work and how we engage in the modern, changing workplace.
In the last five years, I have worked in a variety of 'workplace' environments from a small office, a home office to large open plan office spaces. Each has their own subtle difference in expected behaviour and manner of communication. Each has different personalities and environmental sensitivities that need to be considered in each and every interaction we have with our colleagues.