August 15, 2022
Prof. R. Venkata Subramanyam: "With iSpring, I create dental courses that students love"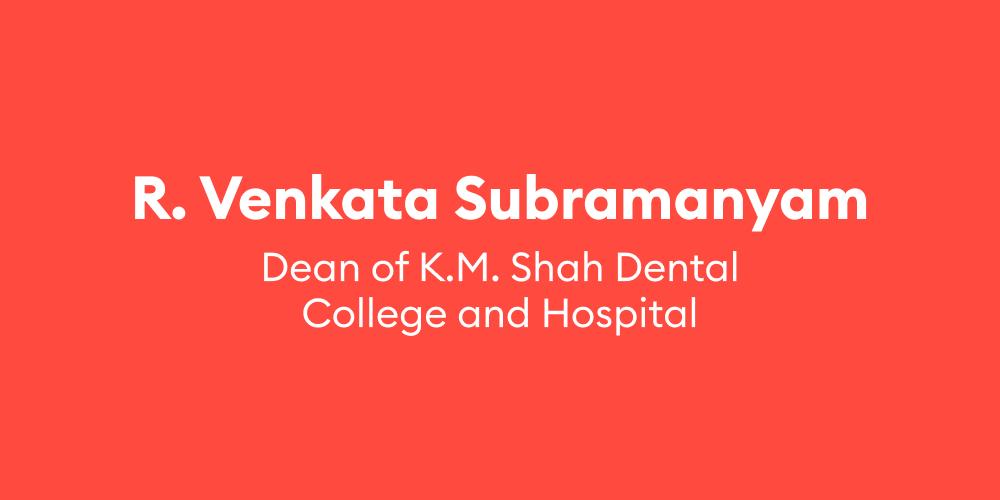 Professor Venkata Subramanyam is the head of K.M. Shah Dental College and Hospital in Gujarat, India. Over the past 23 years, the college has become a major center of dental education in the region that utilizes the evidence-based approach to medical training.
As a Dean, Prof. Subramanyam has brought the best digital technologies to the training process and never settles for less in preparing the best dentists and dental surgeons for the industry. From his success story, you will learn about how a longstanding iSpring customer can keep exploring the product and value it even more as time goes by.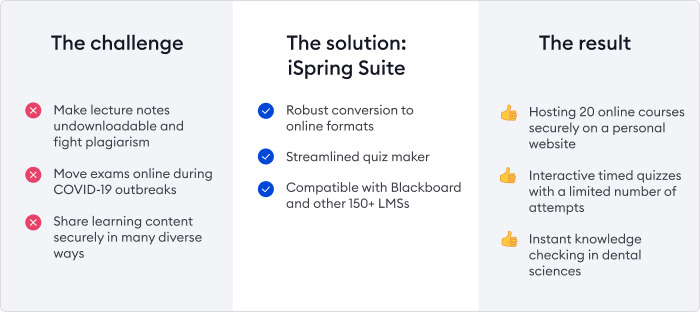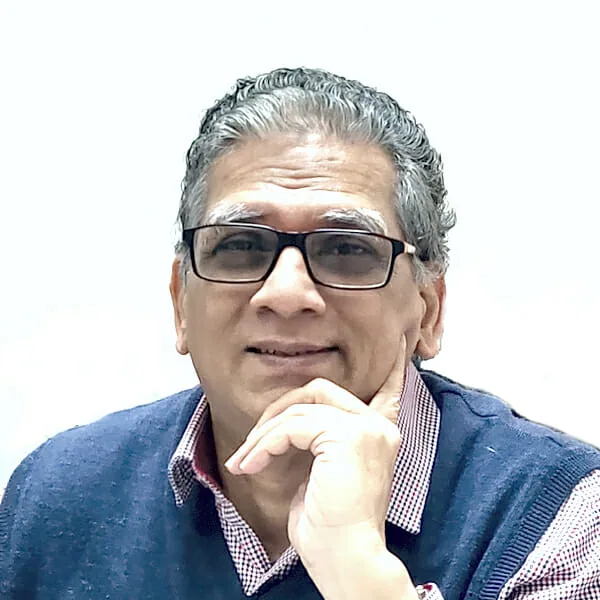 Background
I am a dental surgeon who majors in oral pathology and microbiology. I have been in the teaching profession for 32 years since I received my master's degree at the University of Bombay.
Over all these years, I have remained passionate about teaching and sharing the knowledge I have. And, for this reason, I do my best to keep up with the latest technology, which I consider to be a great aid in medical training. With that in mind, I made my website over a decade ago to deliver learning materials on dental sciences in an online format.
The Challenge
Back then, it was a challenge for me to store the lecture materials online, as they were totally unprotected and people could download them, change the context, or even showcase the lecture notes as their own material. Lectures are my intellectual property, so there had to be a way to prevent plagiarism and piracy. However, I got used to creating my lecture materials in PowerPoint and wanted to keep the slide-based format for courses. So, I searched for a software option that would provide the same approach as a PowerPoint presentation.
The Solution
After test-driving various converter software, I found iSpring for converting PowerPoint to various online formats. That's when I chose iSpring 10 years ago. The software was totally fine for transforming my slide-based presentations into online courses. I didn't need to come up with anything else – I only needed my existing presentations, and the rest just required a few clicks.
Now, the training process I conduct can be described as follows. I use PowerPoint presentations to create informative course material and then upload the lecture notes online so my students can view them on my website. Here, I also host online quizzes, and my students get the link and the password to take them.
Using the Quiz Maker feature for quick knowledge checks
Being passionate about teaching, I present at various dental conferences and conduct classes for fellow professionals where I also need to check how much knowledge they retained. If I used traditional paper-based quizzes, it would be difficult to collect and assess quiz results during the conference. Once I started using the iSpring Quiz Maker feature, I got the results sent to my email in a fraction of the time it would otherwise take.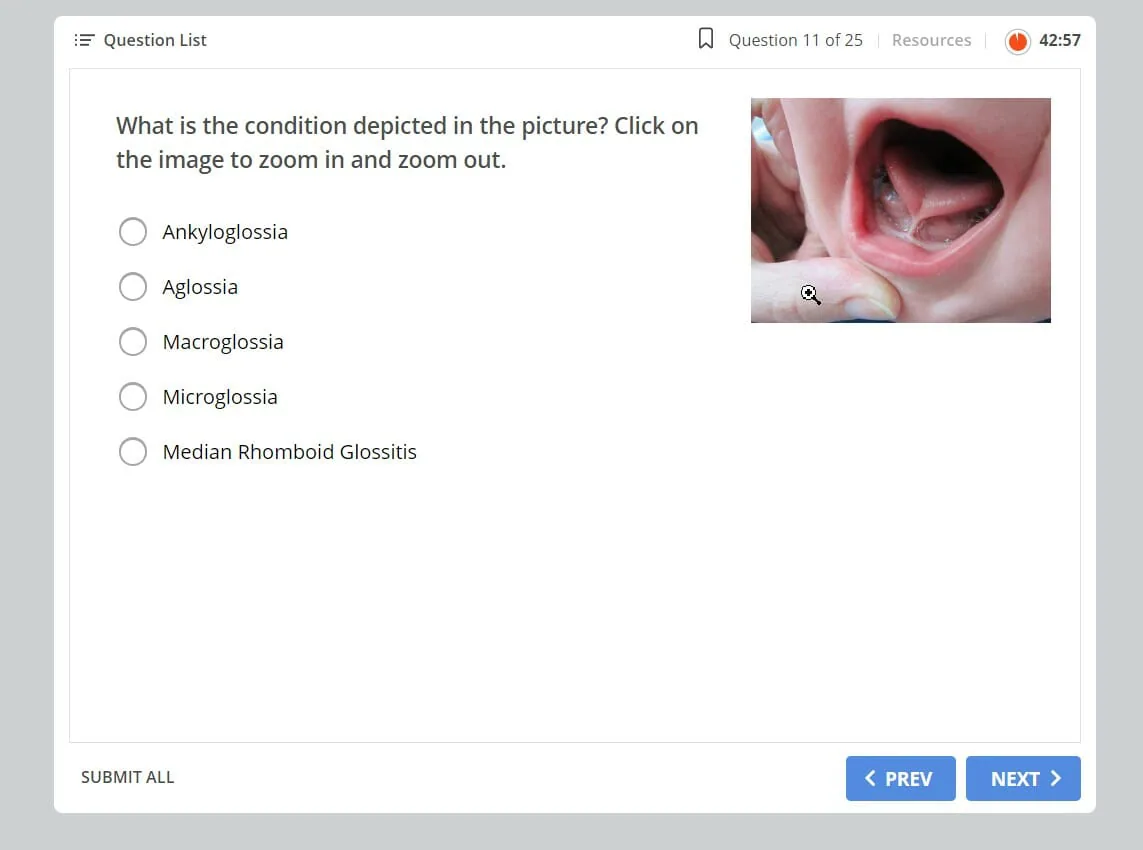 Conducting online exams during COVID-19 lockdowns
During the pandemic, the university where I worked conducted classes online, and there was a need to move exams online too. That's when the Quiz Maker feature helped me to the max. We quickly moved assessments online, and both courses and quizzes worked perfectly with the Blackboard LMS we used.
One of the best features is that I can upload the list of questions drafted in Excel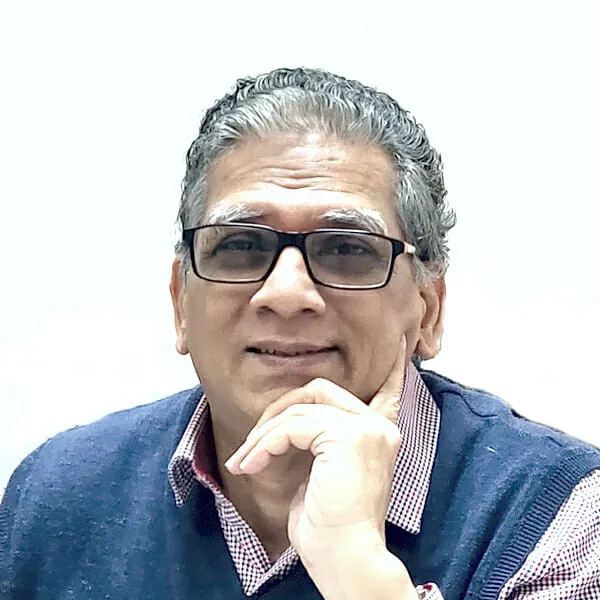 I have collected an extensive list of questions in Excel for each topic over the years. It's so great that I can now make an online quiz out of them instantly, with no manual effort.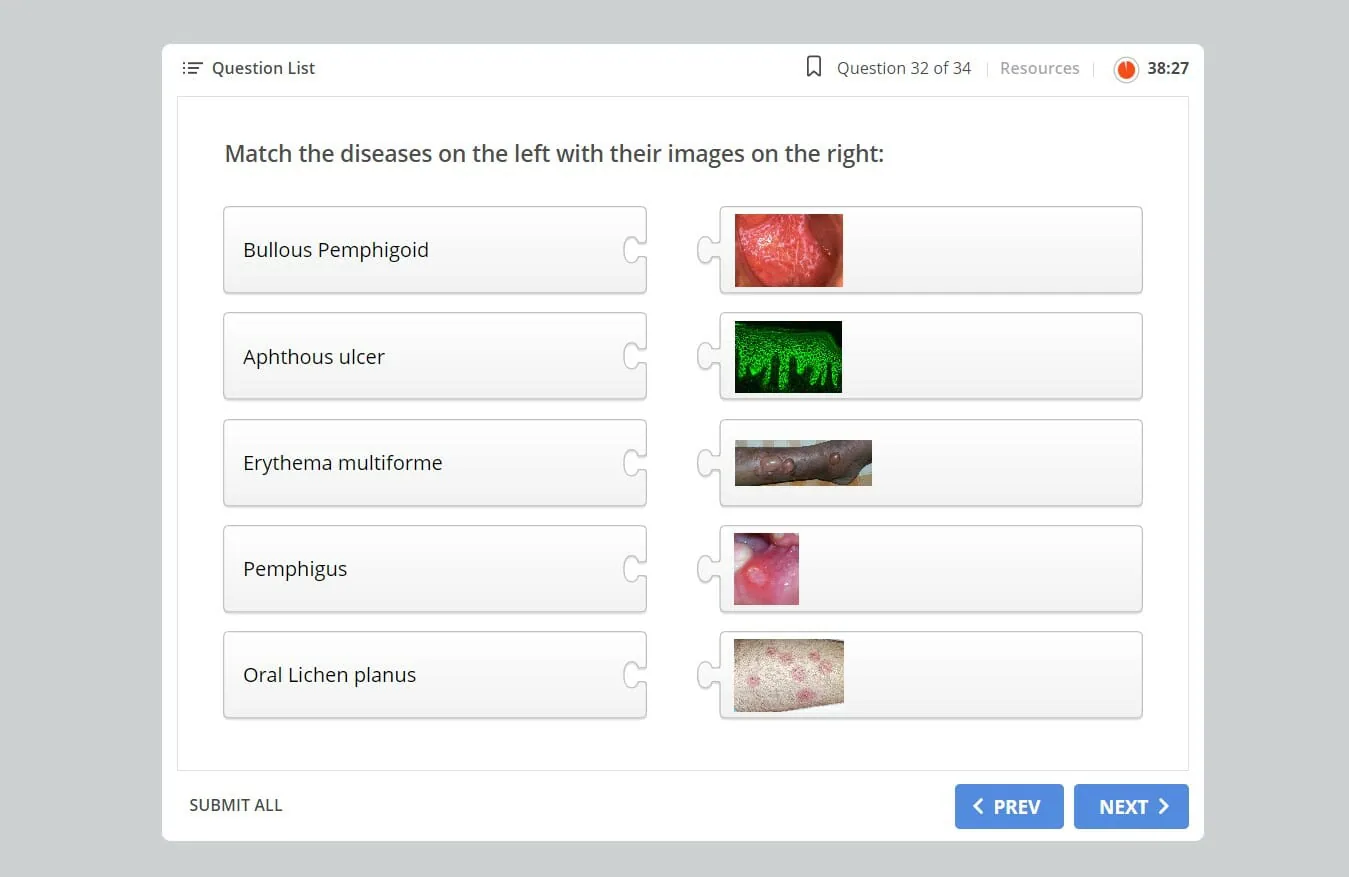 All my learning materials are now completely responsive, with all images and interactive quizzes being displayed as intended. Students can take courses and quizzes on smartphones, tablets, and computers. They can zoom in on medical illustrations if needed, which also helps them in the training process.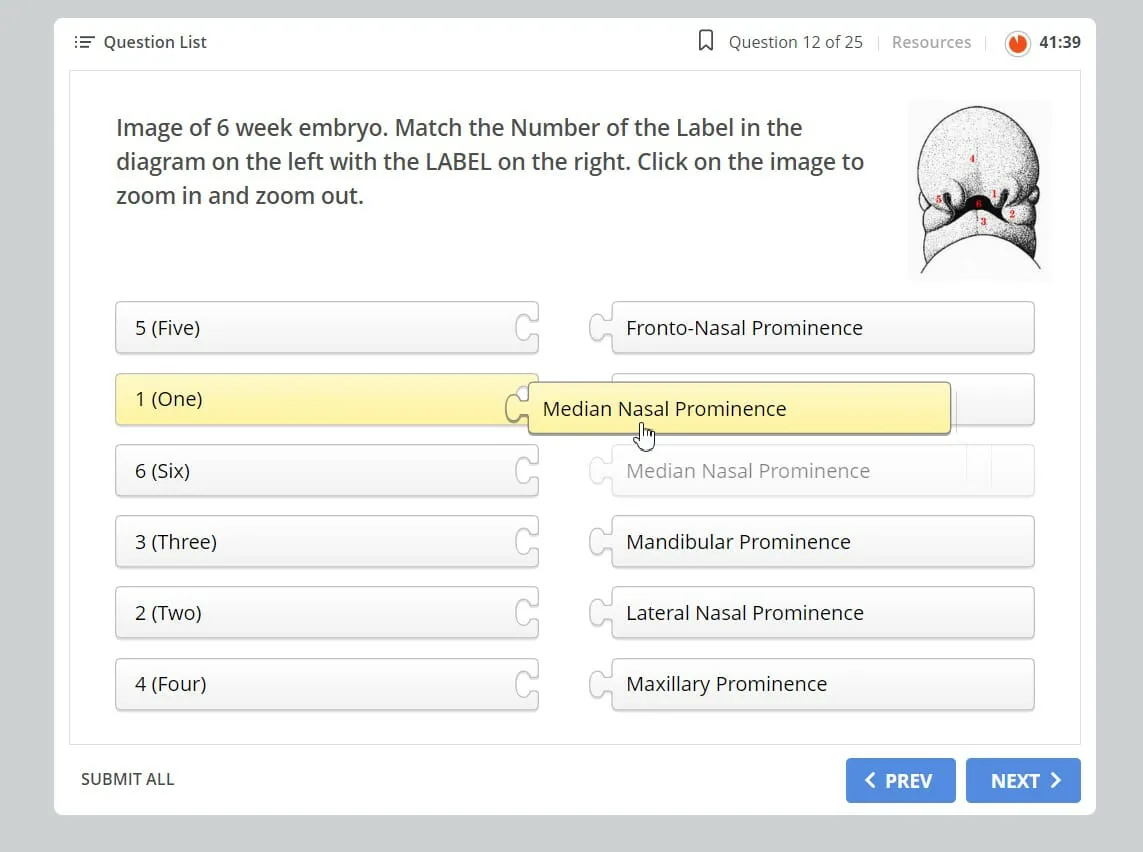 I limit the number of attempts to take a quiz and give only one chance to pass it. The test has a time limit as well. Learners say they find the bookmarking feature extremely helpful. If they leave some timed quiz questions unanswered, they can bookmark them for later to know which points they need to improve.
Results
My students are extremely happy with the course material made with iSpring software. It is very interactive and robust when it comes to exams. Students get their results and see their knowledge gaps immediately, and they can return to the lecture notes and sharpen their knowledge of a particular topic, right here, on my website.
Initially, I was working with the free version of iSpring, but later, when iSpring introduced Quiz Maker, I started to purchase the paid versions of authoring solutions by iSpring and ended up with iSpring Suite, which has all those features bundled together. Over the years, the capabilities of iSpring software have advanced and I continue to enjoy it greatly.