Create Online Presentations with iSpring and Boost Your Online Store
iSpring Pro is a professional tool for creating online presentations. With iSpring Pro you can make online presentations, enrich them with multimedia and upload them to your online store. Let's see how to make a great sales presentation with iSpring Pro:
1. Install iSpring Pro
Download and install the trial version of iSpring Pro. All advantages of the tool can be accessed on its toolbar in PowerPoint, which enables you to get back to editing the original presentation whenever you want.
iSpring Pro is very easy to learn and use. That's why everyone can use it to create professional online presentations that will increase the sales of any online store.

2. Create your presentation in PowerPoint
When creating your presentation in PowerPoint, remember that it is supposed to attract customers and increase the sales. That's why you should use high-resolution images, captivating video files, informative audio narrations and detailed descriptions.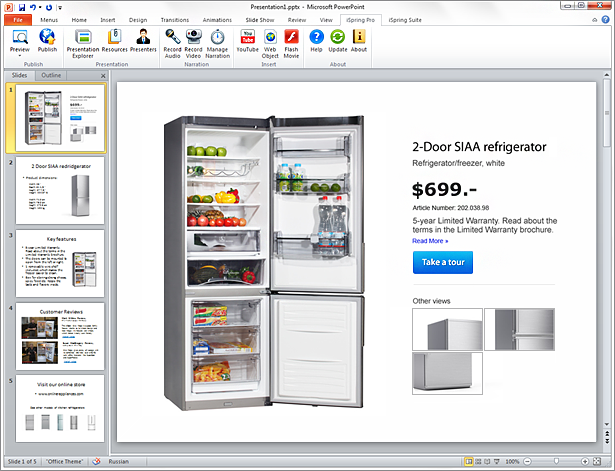 3. Enrich presentations with multimedia
Make your presentation even more attractive by inserting Flash movies, YouTube videos and Web-objects. With iSpring, these can be added with a single click of your mouse.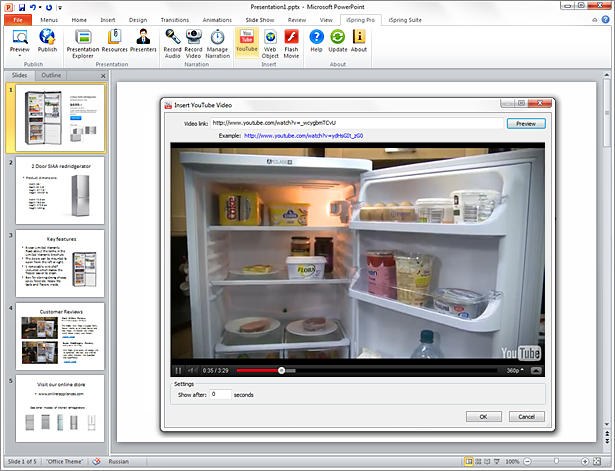 4. Add audio and video narration
iSpring Pro gives you the opportunity to introduce your merchandise to customers in person. Just record a video or audio narration and synchronize it with your slides.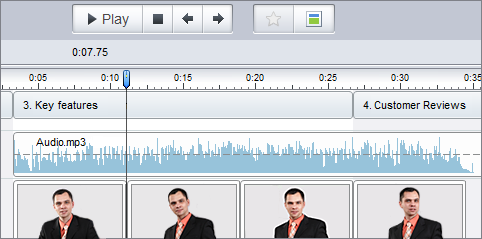 Combined with video narration, your slides will provide customers with just the information they need, which will result in increased sales of the online store.
5. Customize presentation player
After the conversion, your slides will be displayed in an eye-catching and functional player that can be fully customized. You can fine-tune the color scheme, layout and messages. Think about the requirements of your clients and decide which features of the player to turn on. These features will make clients' interactions with your presentation more convenient.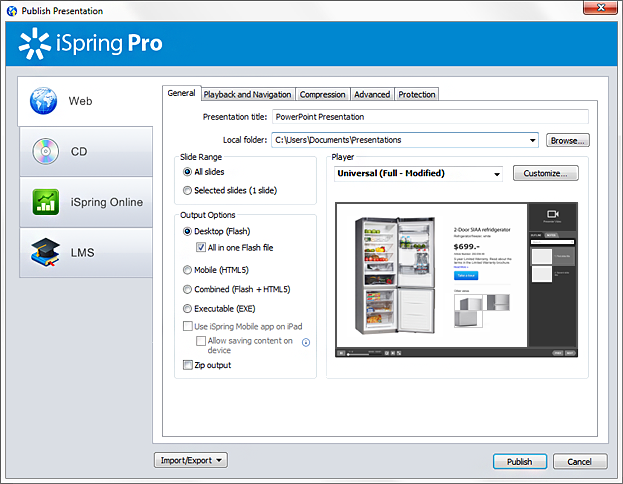 6. Upload presentation to your website
To convert your presentation to a Web-friendly format, click Publish on the iSpring Pro toolbar and fine-tune the settings. Select the combined Flash+HTML5 format to make the presentation available on desktops, laptops and mobile devices. The presentation can be published to the Web, sent by email or burned to a CD.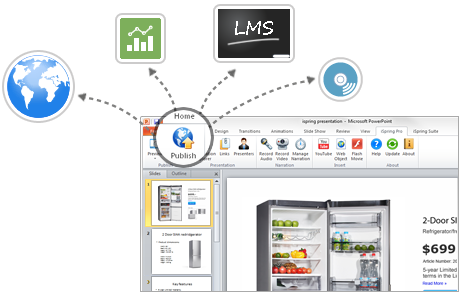 Related Articles