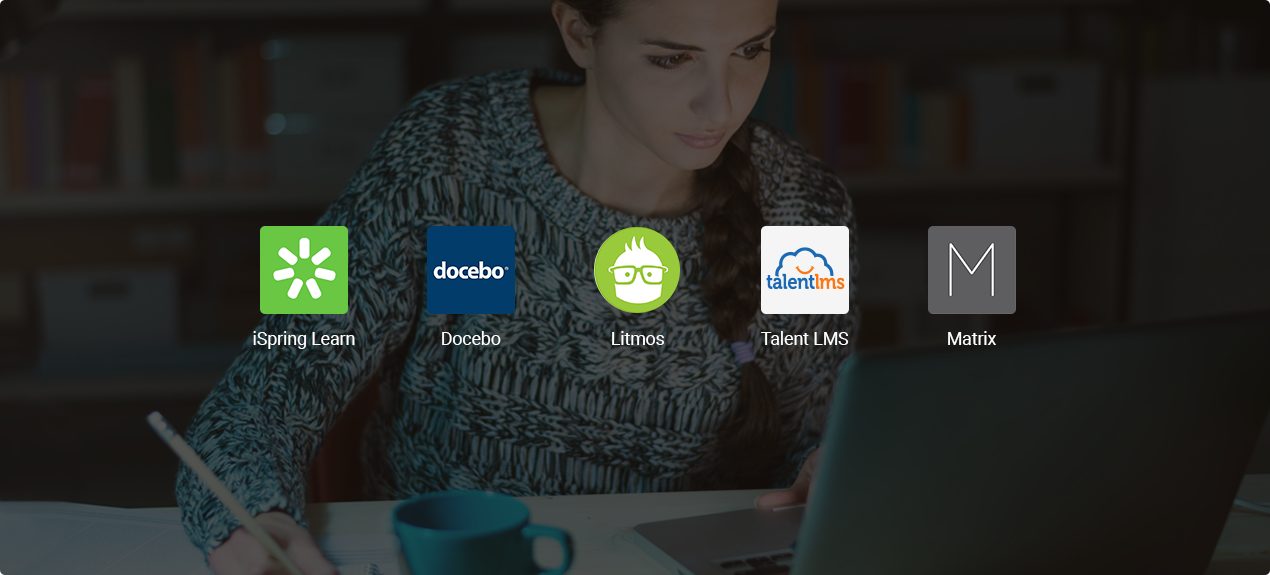 The LMS landscape is diverse, and there are plenty of options on the market when considering an LMS. In this article, we will focus on five corporate solutions for rapid deployment of e-Learning in your organization: Docebo, iSpring Learn, Litmos, Matrix, and TalentLMS.
We intentionally didn't write about the features that they have in common, as they're all very intuitive, support mobile learning, and have awesome stuff like gamification. Instead, we tried to highlight their strongest sides and to define use cases for each of them.
Conclusion
Here's the bottom line for choosing training and tracking software. As you probably noticed, in spite of many common things like being easy-to-use cloud services, each of them represents a unique bundle of features, services, and pricing plans. We advise you to give them a try with a free trial version to see how each LMS deals with your specific needs, and find the solution that meets them best.
iSpring Learn
Automate training projects from onboarding to sales enablement.