October 20, 2023
Franchise Training Program: The What, How, and Why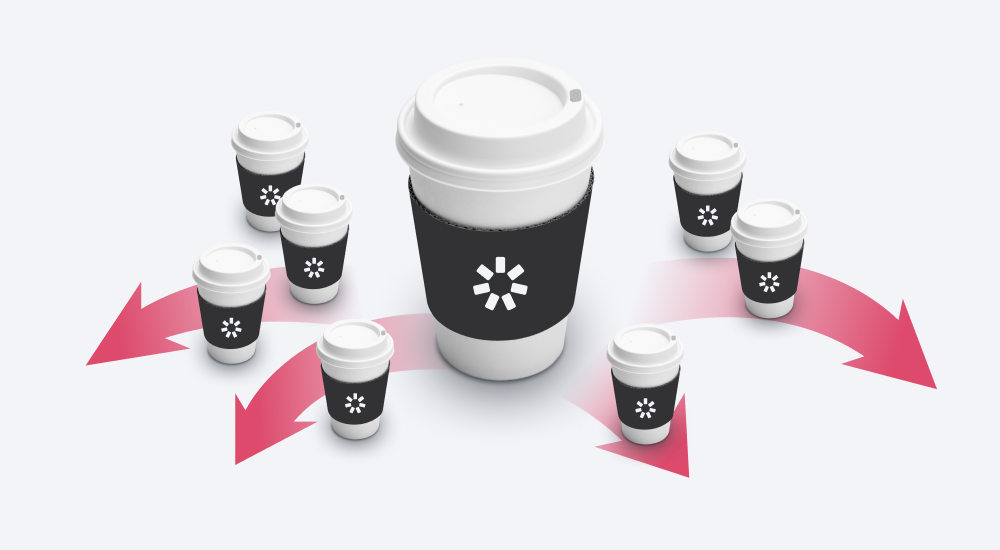 Ever wonder how some small businesses become really big and famous franchises? It's not just about a great product, big money, or a strong brand. There's a secret sauce behind it all: effective franchise training. 
Whether you're thinking about starting a franchise or you already run one and want to grow further, this guide will help you understand how franchise training programs work and how you can leverage training to boost your chances of success in the world of franchising.
Overview
What is a Franchise Training Program
The Aspects a Great Franchise Training Program Should Cover
The Best Franchise Training Programs: Types and Stages
How to Choose a Good Franchise Training Program
4 Tips for Creating an Effective Franchise Training Program
FAQ on Franchise Training Programs
What is Franchise Training?
Let's say you're about to open a new unit of a popular franchise. You've got the location of the new franchise, the business model, the team, and the enthusiasm, but there's one crucial ingredient missing: knowledge. Franchise training is the foundation upon which your success as a franchisee is built.
Franchise training equips franchisees with the necessary skills, know-how, and insights to run a franchise unit effectively, consistent with the brand's standards and values. Franchise training includes a wide array of topics, from understanding the brand's values and operational procedures to mastering customer service and financial management. 
Benefits of Franchise Training
Franchise training is not a luxury but a necessity for a successful franchise that maintains all the company standards and gives customers exactly the level of product or service they expect. Quality training provides franchisees with essential skills and knowledge to ensure the growth and longevity of their businesses. 
These are just some of the benefits that franchised businesses can reap from training:
Franchise training minimizes business risks

. With a well-built franchise training program, franchisees quickly learn how to run their businesses properly. This means they make fewer mistakes, avoid financial problems, and are less likely to fail. Franchise training reduces various risks, including the risk of franchisees mishandling finances, violating legal requirements, and failing to meet the brand's quality standards.

Helps maintain brand consistency

. From visual brand identity to standard operating procedures and communication with business partners, training ensures that franchisees know exactly how to build and maintain effective workflows in their units. A franchise training program becomes a playbook for a smoothly functioning business.

Reduces adaptation time

. With proper training, franchisees can get their businesses up and running more quickly. They don't have to spend as much time figuring things out on their own. They already know how the franchise system works, which means they can start serving customers, generate revenue, and become profitable sooner. 

Improves customer service

. Among other things, franchise training focuses on essential CS strategies adopted by the franchisor. Employees receive training in communication skills, conflict resolution, the customer-centric approach, and more. This means that customers can expect consistent service every time they interact with the franchise, regardless of the unit or locale.

Ensures legal compliance

. Training ensures that franchisees know all about the specific laws and regulations that apply to their business operations. This includes labor laws, health and safety regulations, taxation, and any industry-specific regulations. Franchise training also helps franchisees operate within the legal framework, avoiding potential legal issues or penalties and safeguarding the franchisor's brand and reputation.
What is a Franchise Training Program
A franchise training program is a structured system of theoretical, practical, and regulatory instructions designed to equip franchisees with the knowledge and skills necessary to operate a franchise unit effectively. 
New franchisees learn all the ropes of the franchise's operation based on training methods established by the franchisor. Such a program often features several educational and training blocks developed for different aspects of the business. 
Throughout the training period, learners acquire new skills, test their knowledge and understanding of the franchise structure, and undergo the training process relevant to their roles – from sales and marketing strategies to inventory management. This comprehensive and often complex system of training units provides the foundation for running a profitable franchise. 
Also read → Channel Partner Training
The Aspects a Great Franchise Training Program Should Cover
An effective training program covers a range of topics to ensure smooth franchise operations and business management from A to Z:
| | |
| --- | --- |
| Product knowledge training | Both the franchisor and the franchisees should be on the same page regarding product knowledge. Initial programs focus on key product features, training employees to recognize and present their values or benefits to customers. Learn more about how to launch product knowledge training.  |
| Brand training | To maintain brand standards and ensure customer satisfaction, new franchisees should know the value of the franchisor's brand, its unique selling point, and all the nuances of brand communication.  |
| Sales and marketing training | Every franchisor's training program should discuss effective marketing strategies, sales techniques, and customer engagement to empower franchisees with the tools to drive demand and revenue in a competitive market. |
| Customer service training | Customers expect to receive the same quality of service at all franchise locations. Franchise training programs need to focus on how to provide top-notch service, handle customer inquiries and complaints effectively, and create positive interactions that lead to customer loyalty.  |
| Operational procedure training | Franchisees need to understand and follow standard operational procedures. Training should include detailed instructions on day-to-day operations, including inventory management, employee scheduling, and quality control, to ensure consistency across all franchise units.   |
The main aspects of a franchise training program
The Best Franchise Training Programs: Types and Stages
Types of franchise training are based on various training methods and their focus. Where the program takes place is also important, since a franchise can be spread out across different cities, regions, and countries. 
Initial training (pre-opening training)
Pre-opening training prepares franchisees before the launch of the business. 

It introduces any technology or software systems used in daily operations, such as point-of-sale systems.

It ensures that franchisees are prepared for each stage of their franchise journey and can address possible challenges head-on.
On-site training
Training is conducted at the franchise location where the business will operate. 

Sessions offer hands-on training experience in the actual workplace. 

They typically include practical training in the daily operations of a franchised business.
Off-site training
This takes place at a centralized training facility or corporate headquarters. 

It allows franchisees to focus solely on learning without distractions. 

It often includes classroom-style sessions and simulations.
Online training
Training is delivered through digital platforms such as

LMSs

and can be accessed remotely. 

It provides flexibility that allows franchisees to complete training at their own pace. 

Sessions include webinars, video tutorials, and interactive modules.
Ongoing training and support
This provides regular updates, refresher courses, and skill enhancements throughout the franchisee's tenure.

It adapts to the changing needs and growth goals of the franchise.
How to Choose a Good Franchise Training Program
Picking the right training program is a critical decision that can make or break a franchise. Here are some key factors to consider when making your choice:
Program content and training format
Assess your needs and challenges as a new franchisee and look at the topics covered in the training program. Ensure it aligns with your business's requirements and local specifics, including product knowledge, operations, and customer service.
Then, see whether the training is offered in person, online, or a combination of both. Choose a format that suits your learning style and logistical convenience. Make sure that hands-on training is part of the program.
Training duration and intensity
Consider the length of the training program. Assess whether the duration allows for thorough learning without rushing or having to postpone your franchise launch. Having adequate time to complete training before opening your unit is crucial.
Pro tip: As a franchisee, always ask franchise owners about post-training support and resources. A strong franchisor should provide ongoing assistance as you operate your franchise.
Flexibility of the program
See if the training program can be tailored to your specific needs or if it is a one-size-fits-all approach. Different locales may have different customer preferences and business dynamics, so a program that allows customization can better suit your unique requirements.
Let's say you're running a coffee shop franchise in a busy city center. In this case, training focuses on fast service, quality control, and handling a large volume of customers. However, if your coffee shop is in a quiet neighborhood, the training program could concentrate on creating a cozy ambiance, fostering community connections, and providing personalized service. Adaptable training ensures that the franchise can cater to the needs of each distinct unit.
Franchisee feedback
Seek feedback from current franchisees who have completed the training. Their insights can offer a valuable perspective on the program's effectiveness. 
Ask about other franchisees' experiences, challenges, and any suggestions for improvement of the program. This way, you'll ensure that the training satisfies real-world franchisee needs and sets your unit up for success.
4 Tips for Creating an Effective Franchise Training Program
Do you want to enhance ongoing training or set up a new franchise training protocol? Then leverage these actionable tips. 
1. Build clear, structured training modules
If you want to create a good training program, transparency and clarity are key. Divide the training materials into logically structured blocks. Base the modules on the training goals specific to your franchise. For example, you can separate modules for product knowledge, operations, sales, compliance, and customer service. This approach makes it easier for franchisees to track their progress and focus on the areas where they need improvement.
Also read → How to Create a Training Module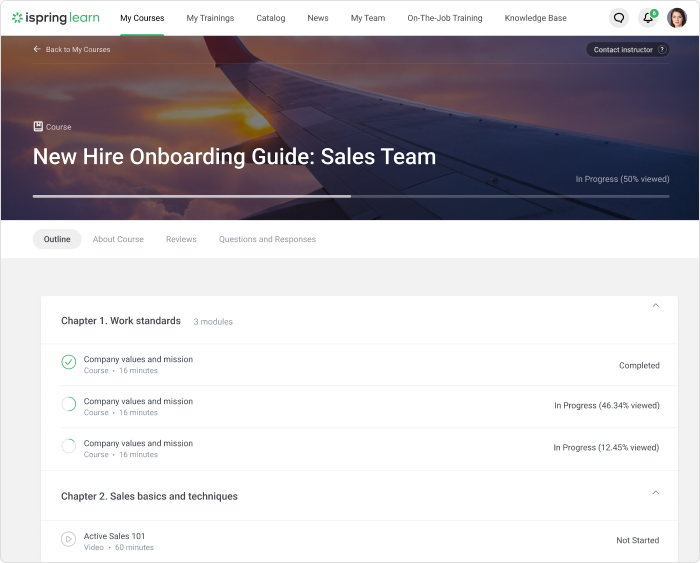 Pro tip: Provide real-life examples and cases to illustrate the theory. These can be scenarios that franchisees are going to encounter in their day-to-day operations, such as technical tasks or customer service challenges. For instance, you can present case studies of successful sales strategies used by top-performing franchisees or examples of top-notch customer service.
2. Establish an ongoing assessment strategy 
Make sure you continuously assess the franchisees' progress. These assessments could include graded quizzes, practical exercises, role-play training, or scenario-based evaluations. This way, franchisees can memorize the material more effectively and put theory into practice on the spot.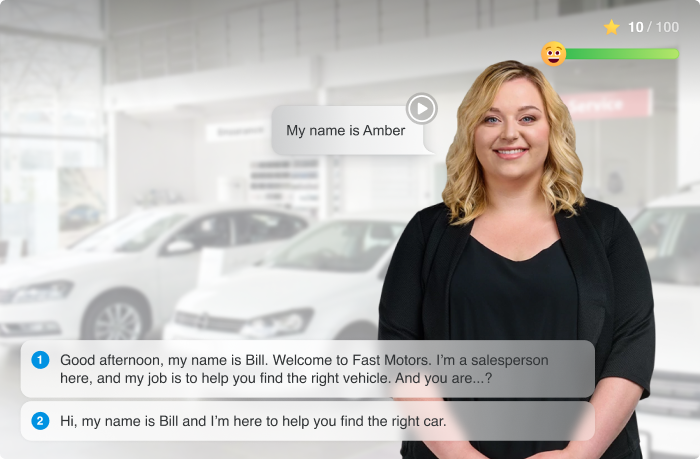 The key to successful assessment is to provide regular feedback and identify areas where new franchisees need additional support or revision. Through quality feedback, you foster knowledge retention and agile skill development. This process also empowers franchisors to fine-tune their training program and adapt to the evolving needs of the franchise system, helping the business maintain a high level of performance across all franchise units.
3. Use franchise training software
To build and deliver franchise training programs efficiently to franchisees in different locations, you need a robust, cloud-based online training solution. A learning management system (LMS) like iSpring Learn is the best type of software for this purpose. 
With an LMS, you can ensure the smooth launch of your training program and guide new franchisees every step of the way:
Quickly onboard new employees at a franchise and provide essential knowledge about the franchise.
Also read → Remote Employee Onboarding
Organize regular training sessions to upskill franchise employees. 

Easily launch various modules: compliance training, sales training, marketing training, and more.

Give franchisees continuous access to important documents, including a franchise agreement or brand identity assets.

Train and certify frontline employees according to the franchise customer service standards.

Launch mobile training to allow franchisees to have access to training materials anytime, from any device.

Support and foster franchise network connections.
Moreover, a good LMS helps you automate manual tasks like assigning the right modules to the right employees or sending learners assessment reminders. You can also receive automatically generated training progress reports to see how well the trainees are doing. This data will help you optimize the program for higher efficiency.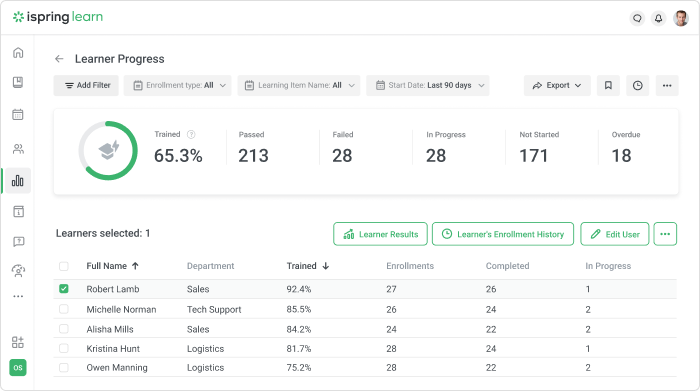 Pro tip: with iSpring Learn LMS, you can customize your franchisee training portal (and its mobile version) and create a branded design for training modules. This will reinforce the franchise's brand identity across the units.
Also read → The 5 Best Customer Training Software and LMS Platforms 
FAQ on Franchise Training Programs
Get answers to the questions people ask most often about franchise training programs within a franchise system.  
How long does franchise training usually last?
The length of franchise training programs can be different for each franchise, but it usually takes a few weeks to a few months. The duration depends on the nature of the business and the skills that franchisees need to learn. 
For instance, a fast-food franchise might have a shorter training duration (a few weeks) compared to a healthcare franchise, which could require several months due to the specialized skills and regulations involved.
When do franchise training programs take place in the franchise onboarding process?
Franchisee training typically starts after a franchisee signs the franchise agreement and before they open their business. This timing allows new franchisees to gain the necessary knowledge and skills to run the franchise effectively from the very beginning. The specific schedule can vary depending on the franchisor's policies and the scale of the franchise operation.
Do franchisees have to pay for the training, or is it included in the franchise fee?
This arrangement varies from one franchisor to another. In some cases, training costs are included in the initial franchise fee, while in others, franchisees might need to pay extra for training. It's important for the franchisor to clarify this with new franchisees during the franchise agreement negotiation process.
Final Thoughts
An effective franchise training program is a recipe for the success of your franchise. To ensure your program's efficiency, develop clear, well-structured training blocks, implement continuous assessments, and provide a comprehensive training resource library to franchisees. Host and run your training program on a robust, easy-to-use LMS like iSpring Learn to enjoy a streamlined training experience. 
Get a 30-day free trial of iSpring Learn and experience the power of intelligent eLearning for your franchise business growth.