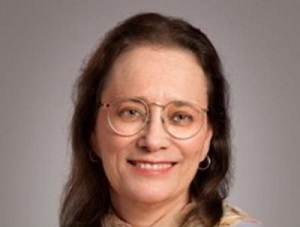 March 22nd, we'll be waiting for you on the live Leadership Ellen Finkelstein, an Amazon bestselling author and a PowerPoint Most Valuable Professional, one of only 13 in the United States. The topic of our e-Learning discussion will be Problems in Corporate Training and the Never-Ending Course phenomenon.Feel free to join the conversation to get your questions answered by a recognized e-Learning expert.
The discussion will start right here on Tuesday, March 22nd, 14:00pm Eastern Time.
Ellen Finkelstein specializes in training speakers and presenters to communicate clearly and powerfully; design high-impact, persuasive and professional-looking slides; and engage the audience fully. You're probably already familiar with her well-known website that offers many PowerPoint tips, a blog, and the free PowerPoint Tips Newsletter.
As an Amazon bestselling author, Ellen shares her expertise in her books and e-books on PowerPoint: "Dynamic Presentations and Interactive Classroom Projects", "How to Do Everything with PowerPoint 2007" (and three earlier editions), "Slide Design for Non-Designers", "101 Tips Every PowerPoint User Should Know", "The Lost Art of Persuasion", and others.
Ellen Finkelstein has done training for Citrix, Brainshark, Disney, Microsoft, Training Magazine Network, Presentation XPert, Pennsylvania State Education Association, Maharishi University of Management, State University of New York at Buffalo, State University of Illinois, Vastu Homes, and many others. She does on-site training, 1-on-1 virtual coaching/training, and live workshops.
At the Interview, Ellen will share her expertise in creating online learning programs. We'll be talking about the main problems of corporate training and the never-ending course phenomenon.
The discussion will start right here on Tuesday, March 22nd, 14:00pm Eastern Time.
To be able to ask questions, sign up with your Twitter account.
If you have any questions or suggestions, feel free to leave them in the comments below.