May 27, 2022
eLearning for Healthcare: How to Roll Out Training Successfully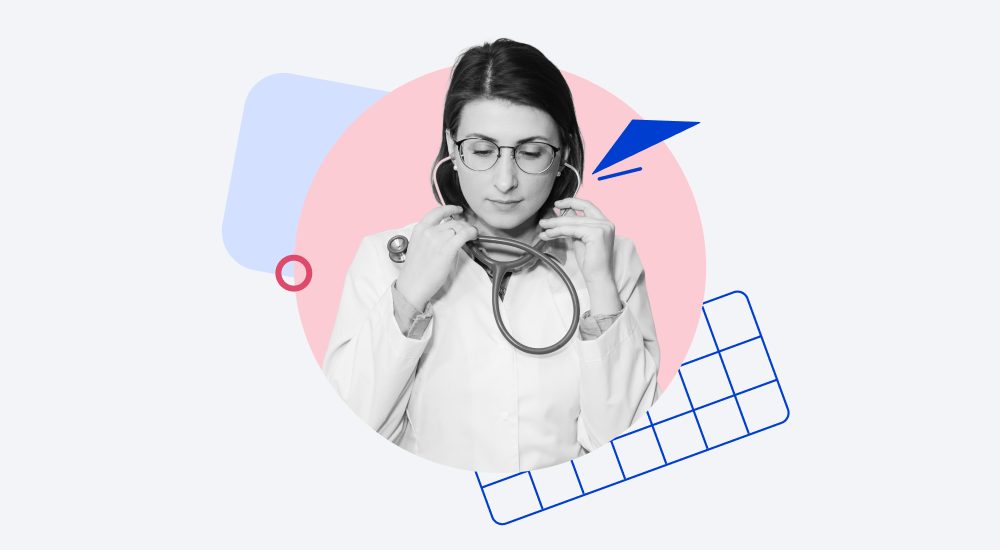 Healthcare systems around the world are overwhelmed. Aging populations and a global pandemic have added even more strain to the sector, prompting a demand for more flexible training solutions to plug the skills gap and cross-train workers. And that's where eLearning comes in. This not-so-secret weapon is helping the healthcare industry meet the constant necessity of training while keeping costs down. 
From this article you will learn about: 
Benefits of eLearning for Healthcare
Today's employees understand the importance of continuous learning. They want training that is relevant, flexible, and personalized. eLearning responds to these demands. Here are just some of the advantages of digital training in the healthcare industry.  
24/7 access to learning materials. Healthcare staff work around the clock, making in-person training tricky to attend. eLearning offers fast access to life-saving training anytime, anywhere, on any device. 
Lower training costs. eLearning cuts costs related to paying for instructors, training venues, materials, and travel expenses. These savings can be channeled into patient services.
Better carbon footprint. The carbon footprint for conventional healthcare training is usually quite high because it involves traveling to in-person workshops. eLearning is an environmentally friendly training option.
More successful learning outcomes. eLearning prevents information overload and learner burnout. The use of different learning formats (images, videos, interactive quizzes, scenario-based, etc.) makes training more engaging and effective. 
Content that can be revisited. Healthcare workers can revisit eLearning courses to refresh their knowledge at any time. This improves retention and boosts their confidence in the training material.
Use Cases for Healthcare eLearning
The possibilities are endless with eLearning. From onboarding to technical skill training, online courses are being leveraged in a number of ways in the healthcare industry. We've put together some success stories to inspire you and explain how you can use eLearning in your workplace. 
1. Train healthcare employees to upgrade their professional skills 
Healthcare professionals have to keep up with the latest techniques and technologies, and expand their knowledge and skills regularly, which makes continuous learning vital in such a fast-moving sector. As a result, an increasing number of health professionals are being trained via eLearning courses. 
There are many organizations that provide training to healthcare staff. Let's take Learning Nurse for example.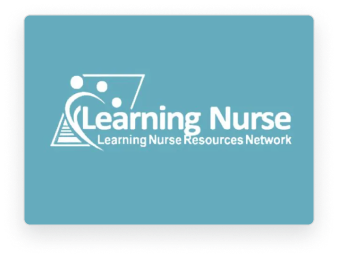 Learning Nurse is an informal learning platform for nursing students, practicing nurses, and nursing educators. Its goal is to give learners access to nursing educational material anytime, anywhere. 
The company adopts a quiz-based learning approach to train nurses. Once learners study the material and successfully complete quizzes, they receive customized certificates. This has been a hugely important factor for the organization as the certificates are used for selection and employment screening. 
2. Onboard staff in healthcare-related sectors
The healthcare industry covers a wide range of job roles, including doctors and healthcare providers, clinical research companies, pharmaceutical companies, and medical device manufacturers. Many of these organizations have a large and dispersed workforce. eLearning allows them to digitize their onboarding packages to create an engaging and entirely seamless induction training experience. One such organization is ​​PSI.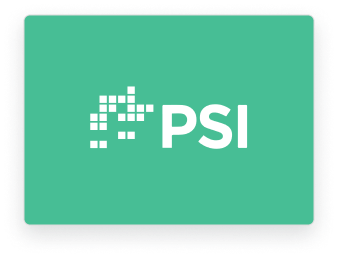 PSI is a full-service clinical research organization with over 2,300 employees across the globe. It had previously been conducting monthly labor-intensive instructor-led induction sessions and carrying out training activities in 50 different locations. 
Since this required a lot of resources, the company revamped its induction program and moved it online with the iSpring Suite authoring toolkit. The new program is more interactive, personalized, and engaging for new hires. Besides, the switch to a fully digital induction package has freed up valuable time for SMEs, cut training costs, and ensured that the training is consistent across the globe.
3. Provide employee compliance training
The healthcare industry has strict compliance standards and regulations. This necessitates that organizations provide employees with up-to-date compliance training and ensure those standards are met. Many large international companies have multiple locations worldwide, making instructor-led sessions a labor-intensive and costly option. eLearning lets them roll out compliance training in an engaging and flexible way.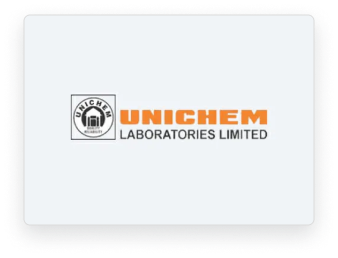 Unichem Laboratories Ltd. is one of India's biggest and longest-running pharmaceutical companies. With over 3,200 employees, it needed an effective way to deliver ongoing employee training to comply with numerous industry standards and regulations. 
Using the iSpring Suite authoring solution, the company has converted over 900 standard operating procedures into digital courses that allowed them to train its 3,200 employees in a quicker, more cost-effective way.
4. Train customers and distributors
Not reserved only for doctors and nurses, healthcare courses are also used to train customers and distributors on medical technology. These courses allow partners to learn about the features and benefits of medical equipment and let patients use health devices like blood pressure cuffs, glucometers, and activity trackers more efficiently.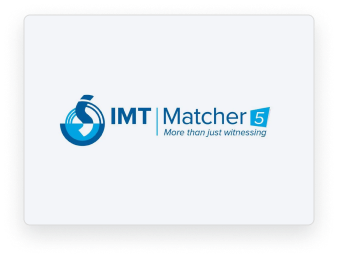 IMT Matcher(TM) provides IVF management technologies and quality management systems to fertility centers, donor banks, and other Assisted Reproductive Technology (ART) centers. When its face-to-face training model became too time-consuming and costly to manage the organization's rapidly growing customer base, it began the search for an eLearning tool. The company now uses iSpring to train customers and distributors all over the world, growing their international customer base and cutting training costs by 25%.
5. Deliver accessible training to even the most remote locations
Thanks to eLearning, medical training is now more widely accessible. Online courses can be shared with industry professionals in remote or low-income countries easily to make sure they receive the lifesaving information they need. FYMCA does just that.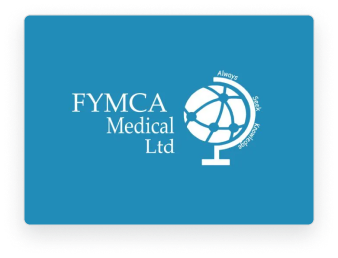 After experiencing the impact of rare diseases first-hand, FYMCA was formed to help doctors and healthcare providers in low-income countries get relevant education and be able to provide high-quality treatment. The company focuses on teaching doctors and healthcare staff how to diagnose rare diseases and treat and manage the patients.
FYMCA now trains doctors across the globe, delivering vital knowledge via the iSpring Learn learning management system. iSpring's free mobile app allows learners to save content on their mobile device and access it at a time that suits them, even when they're offline. The results are tracked and updated on the LMS when it's back online.
How to Launch eLearning 
Launching eLearning takes preparation, collaboration, and initial investment. Moreover, you'll need a solid roadmap to stay on track. We hope that following these simple steps will help you run a successful eLearning program in your company hassle free.
Step 1. Set learning goals and objectives
Define the why and the what. Why do you want to launch an eLearning program? What do you hope to achieve?
Setting learning goals and objectives will empower you to choose the best strategy to reach those goals. For example, if you want to boost efficiency with medical technology, you may want to start with product training courses. However, if you want to improve the quality of care across the entire organization, you will need to roll out soft-skills training that is separated into individual learning programs for each team or job role. 
A learning goal establishes the reason for learning and the focus of the training course. When setting a training goal, use the SMART goal setting framework. It's an effective way to define clear, trackable objectives and a good realistic roadmap to reach them. SMART goals should be:
Specific – What knowledge and skills will the learner obtain after completing the training?
Measurable – How will you measure how successfully the learner has consolidated or applied this knowledge?
Achievable – Will the learner realistically be able to perform the tasks covered in the training?
Relevant – Is the training material relevant and focused on job essential skills and knowledge?
Timely – When will the learner complete the training? Can they do it in a timely fashion?
Step 2. Get the right eLearning tools
There should be specific software to launch eLearning in your organization, so the next step is to choose the correct one to suit your needs, objectives, and skill level. Here's what you might need:
1. A learning management system (LMS)
An LMS manages your company's training. It houses all of your training information (employees, courses, assignments, etc.) and allows you to track all learning activities in a single place automatically. 
An authoring tool is used to build eLearning content such as video courses, quizzes, interactions, etc. If you plan to create your own content in house, an authoring tool is a way to do that.
Before choosing software, do your research. Compile a list of your requirements and request demos so you can test the tools and make sure they meet your needs. The key is to keep it simple. There are tools on the market with lots of advanced features, but if your team isn't experienced with eLearning software, these features will be useless. In fact, they may just slow the process down. 
Here are some key questions you should ask yourself when picking eLearning tools:
Is it user friendly? Will the team be able to create content from the very start and/or manage learning activities without extensive training?
Is it budget friendly? Is it multi-purpose or will I need to buy different tools for different tasks?
Will we be able to build professional courses quickly with the software?
Does it come with the option to scale up in the future? Can we add on more users at a later date?
Step 3. Design a training program 
Before you put pen to paper (or finger to keyboard), you'll need to design a training program that will include a variety of training activities aimed at achieving a specific business goal. You may want to create various kinds of programs. 
When preparing your training program, you will want to define the following:
An outline of the core topics to be covered in each training module
The Subject Matter Experts (SMEs) to involve in the development of the training outline
The format of the training and how long will each module be – we recommend microlearning for the best results
The types of content in your content mix, such as slide-based courses, videos, quizzes, and role-plays
An eLearning storyboard detailing an overview of how each page of the course should look  
Step 4. Create learning content
As mentioned above, if you plan to create eLearning courses in house, you'll need a content authoring tool. To give you an idea of what's possible with this software, let's look at some examples of content built using iSpring Suite. 
Also read: → Top eLearning Examples
Online courses 
This online course on Myeloid Leukemia was designed as a revision resource. It uses audio narrations synced to the slides to enable learners to assimilate the learning material better. Images and infographics act as valuable visual aids to help learners remember the key information. The short course finishes with an interactive quiz to access learners' knowledge.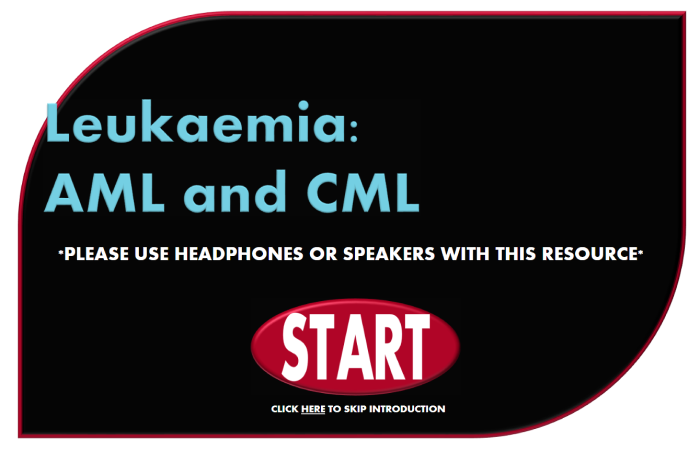 Note: Creating such courses with iSpring Suite is extremely easy. The authoring toolkit is integrated right in PowerPoint, so you can build a course the same way you make a presentation and then publish it in an online format.
Online quizzes
Quiz-based learning is effective and engaging for learners. It tests their skills and gives clear benchmarks to aim for. iSpring Suite comes with 14 question templates, including hotspots, sequences, and drag-and-drops that can even make assessments on medical topics fun. You can not only create text-based tests, but also add images, audio, and video.
Role-plays
These are interactive exercises that simulate real-life customer scenarios, such as conversations with patients, colleagues, or distributors. An employee can interact with a person on the screen, observe their reactions, practice various scenarios, and gain confidence before they have an actual conversation with a patient in a hospital or medical center.
Video lectures
iSpring Suite includes a video studio that allows you to create video lectures, screencasts, and software tutorials – even if you have no video editing experience. To support the key message and make videos more professional looking and compelling, you can add intro slides, images, and annotations. 
Are you ready to create content? We recommend keeping it simple. Resist the urge to show off every feature the tool has or overdo it in the copy. eLearning should be free of bells and whistles. Use clear, concise language, and make sure every interaction, image, or activity you add to the training is relevant to the learning objective.
Step 5. Set up the LMS 
Once your content is ready to go, you'll need to prepare the LMS. This will involve configuring your platform, adding learners, setting up your organizational structure, uploading training material, and dividing courses into learning paths.
We recommend choosing a system that's user friendly. An easy-to-use LMS breaks down barriers for learners and empowers them to access the material when they need it – right from the start, with no extra training. 
An average LMS allows you to upload a wide range of learning content, such as SCORM courses, videos, presentations, and reference documents, and share them with employees with ease. Many platforms, such as iSpring Learn, also enable you to automate training management tasks like inviting employees to the LMS, assigning courses, sending deadline reminders, and emailing reports, thus making the training process less tedious and time consuming.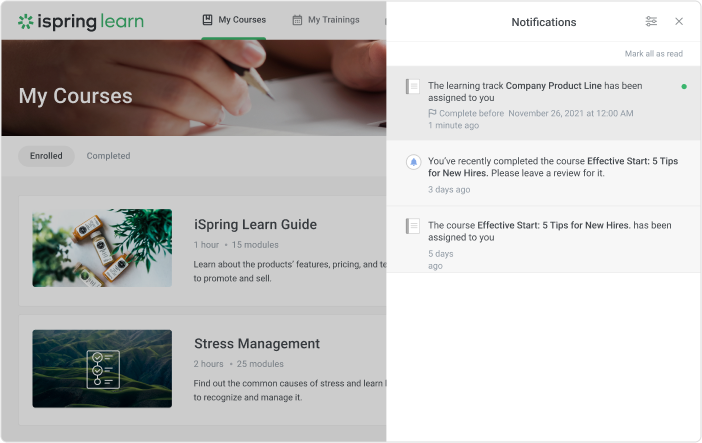 Step 6. Run a pilot
There are many factors to consider before launching eLearning – the effectiveness of the course content, the clarity of the communication to trainees, the user-friendliness of the platform, configuration settings, etc. 
To make sure everything runs as smoothly as possible, you need to run a pilot program with a small test group. The goal is to collect feedback from the test group on a range of topics. The image below outlines some key questions to include.
Once you collect the feedback (through a questionnaire or in-person session), you'll need to allow time to analyze the feedback and come up with actionable steps. You won't be able to implement every bit of feedback (nor should you!), but it will provide you with useful insight on how to refine your training ahead of the official launch.
Step 7. Spread the word with a pre-launch PR campaign
Implementing a new learning solution in your organization is great news and will impact employees across the organization. The more people you involve in marketing your eLearning program, the higher your conversion rate is likely to be.
The first step is to come up with a marketing strategy. You can keep it simple and send out a corporate email to advertise the news or you can get creative. Sneak-peek videos to tease the LMS and upcoming training program will grab peoples' attention. These can be shared via corporate tools or at all-hands events.
Another way to get the word out is to identify influencers in the company. Select people from different teams and job roles to promote the eLearning launch and generate a buzz. 
Step 8. Let the training commence
Now, it's time to start training. On launch day, invite employees to the LMS and assign them courses. This signals the start of the training process. Employees simply need to log in to the LMS to see their assigned courses. 
Step 9. Measure training results
Congratulations, your training course is live! This is just the start. As employees take the training, you will need to measure its success. 
The iSpring Learn reporting feature allows you to gather data to track employee training. This data gives valuable insight into how your training is performing and how it can be improved.
Here are two metrics that you should analyze:
1. Training completion rate
What is it? This indicates the number of learners that have taken a training module.
Why track it? Mandatory compliance training requires a 100% completion rate by a specific deadline. It's important that all employees undertake this type of training for both safety and legal reasons. Completion rates also show how engaged learners are in your content. 
What does it show? Low completion rates usually mean that the training content isn't engaging or that employees don't find the training relevant.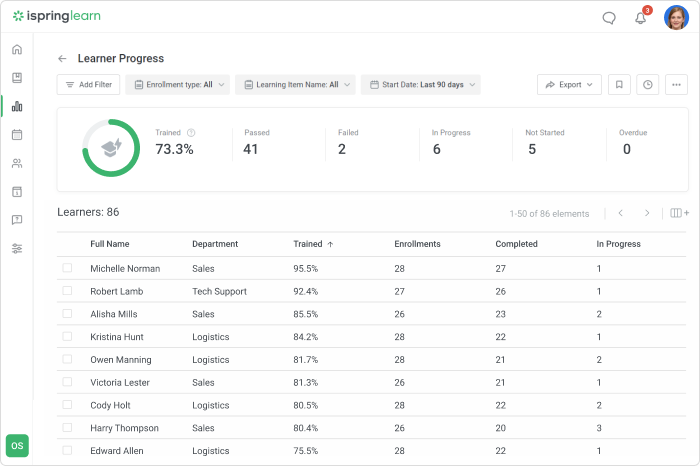 2. Pass/fail rate
What is it? This shows whether learners successfully passed any tests or quizzes at the end of the training.
Why track it? It's important to monitor employee performance in the training. The pass/fail rate lets you gauge if your content is at the right level for employees. It identifies skill gaps and areas where employees excel. 
What does it show? If every employee passes the quiz, it may indicate that the quiz is too easy. A large number of fails could suggest that the quiz is too difficult, isn't related to the course content, or that the course content is too complicated. In this case, you need to revise and update the content.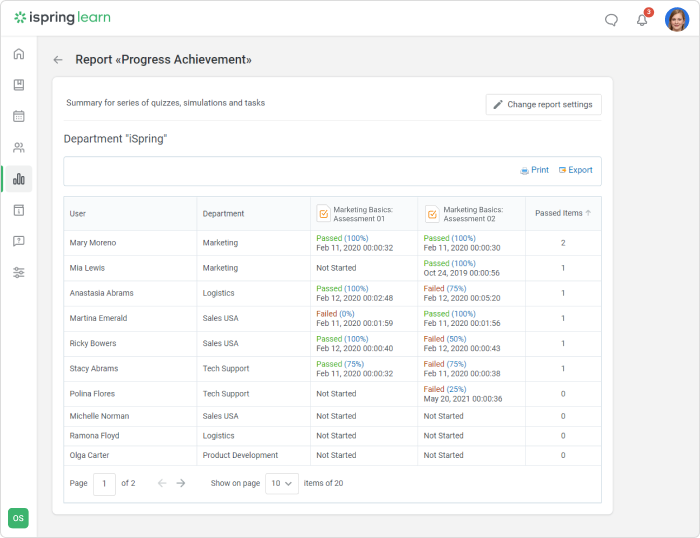 To learn more about tracking learners' results, check out this article on 13 LMS reports.
Final Thoughts
eLearning offers an agile training solution that meets the needs of the healthcare industry. It offers a flexible training method for healthcare staff and providers that can be accessed anytime, anywhere. From onboarding and product training to in-depth medical training, eLearning has proven to be an effective learning format that caters to all types of learners in all types of job roles.
Still haven't tried iSpring Suite Max? Start creating compelling courses today with a 14-day free trial.
If you want a user-friendly LMS with powerful analytics, get an iSpring Learn trial or request a demo!