February 20, 2019
Learning Nurse: "Every year, we train 250,000+ nursing students with iSpring"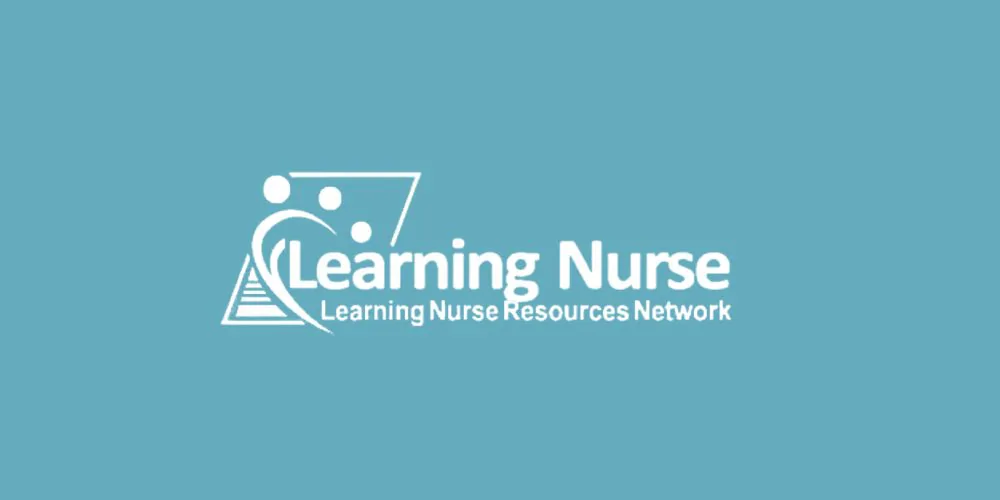 Learning Nurse is an informal learning platform for nursing students, practicing nurses, and nursing educators. Here, Russell Sawchuk, the creator of Learning Nurse, shares how his project has become one of the most popular nursing websites in the world.
Learning Nurse: Background and objectives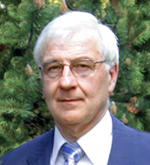 My company, Steppingstones Partnership, Inc., provides a wide variety of business consulting and technology development and training services. In 2000, we got involved in developing competency systems for health professions. In 2008, as a result of working with nurses across Canada, we created a free educational website called the Learning Nurse Resources Network.
Learning Nurse currently has over 300,000 unique visitors each year, from the United States, Canada, Great Britain, Australia, and many other countries. In 2016, Learning Nurse won an award as one of the top ten nursing websites and consistently lists at the top of Google search results for "nursing quizzes" and "nursing game".
Our goal is to make quality nursing educational material available to our learners at any time and any place. With iSpring Suite, we have created and published over 250 quizzes on medical and nursing terminology, anatomy, diseases and disorders, diagnostics and testing, and many more. Learners can play quizzes from their digital devices and even download to view offline.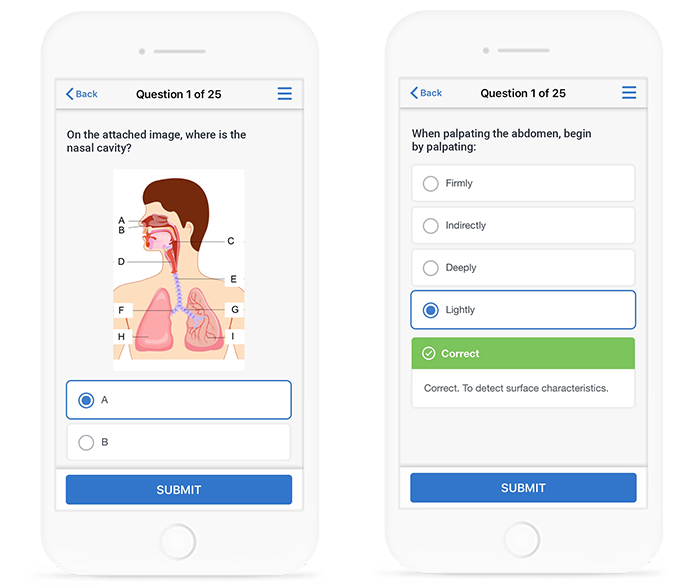 From Helping Nurses Across Canada to Training Health Professionals Worldwide
We have been involved with computer-based learning (CBT) since the late 1970s when microcomputers first became available. At that time, we were already developing short computer exercises for nurses.
In the mid-2000s, while doing competency profile workshops for nurses across Canada, we became aware of the challenges they face in rural and remote areas in accessing quality learning resources. It was nearly impossible for a nurse working in a small rural hospital or clinic to get time off, and/or funds to go to the big city for professional development workshops or events. This was the inspiration for Learning Nurse.
As time went on, we realized that the major users of the site has become nursing educational programs around the world, and we added more quizzes and resources. We now offer educational resources to nursing aides, practical nurses, registered nurses, psychiatric nurses, and students, as well as other health professions, such as pharmacy students.
We have identified approximately 100 educational institutions from around the world that have direct links to Learning Nurse, including Health Science Center, University of Texas (USA), Western University (Ontario, Canada), University of Canterbury (Christchurch, NZ), Waterford Institute of Technology (Ireland), University of Tasmania, (Australia), and many more.
The challenge: Managing 250 Quizzes with over 12,000 Questions
Since 2008, I've tried different quiz-making software, including WonderShare and Articulate Storyline. However, when it came to quiz creation, these tools would grind to a halt when I got anywhere up to 50-60 questions. I was looking for stable and reliable software that could handle hundreds of quizzes and thousands of questions. The ability to output the quizzes in HTML5 format was a key requirement.
In 2016, after carefully evaluating many other popular quiz software programs, we decided to switch all of our Learning Nurse quizzes to iSpring QuizMaker. We were aware of iSpring products earlier, but it wasn't until iSpring 8 that we felt the software had become among the best in the market.
With iSpring QuizMaker, I can put 500 questions in and it still flies like lightning.
Conversion to the new software was not an easy task. I had to hire someone to convert our 250 quizzes from Word to the iSpring format. This took us several months. But I'm glad we did it because since I've switched, I haven't had a single complaint. This is remarkable!
iSpring QuizMaker: Reliable and Easy to Use
With QuizMaker, I can now do a 100-question quiz in about 8 hours. One thing I really like about iSpring QuizMaker is the layout and ease of use. Compared to the competitors, it was easy to learn and use; there was essentially no learning curve. We also appreciate the multiple output options that are suitable for different applications.
With iSpring QuizMaker, I can do a 100-question quiz in about 8 hours.
With the iSpring Play app, the quizzes can be completed on desktops, laptops, tablets, and smartphones, and downloaded for offline use. The quizzes can handle different media – images, videos, and audio. There are also plenty of options for creating custom templates to match various corporate styles.

iSpring QuizMaker is available in 64 bit, so working with a final exam with 450 questions is a breeze. The tool is remarkably stable and reliable; even though hundreds of quizzes are completed every day, we have yet to hear about any issues or problems from our users.
Tracking Learners' Results and Giving Out Certificates
iSpring QuizMaker allows us to ask for and capture additional test taker data, send email results to the instructor or teacher, and optionally send email results to the student and/or anyone else he or she wishes. For Learning Nurse quizzes, we do not use an LMS. However, we do track the quiz results for research and evaluation purposes.

Another important feature that iSpring QuizMaker has is the ability to easily send a set of quiz variables to a server. Using that feature, we have developed a custom certificate program that generates completion certificates based on the data received from iSpring QuizMaker.
Certificates are highly desirable as confirmation of successful learning because the Learning Nurse resources are used for selection and employment screening, studying to pass licensing exams (e.g. NCLEX), refreshing nursing knowledge when returning to work after a leave of absence, and to meet continuing competence/education credit requirements.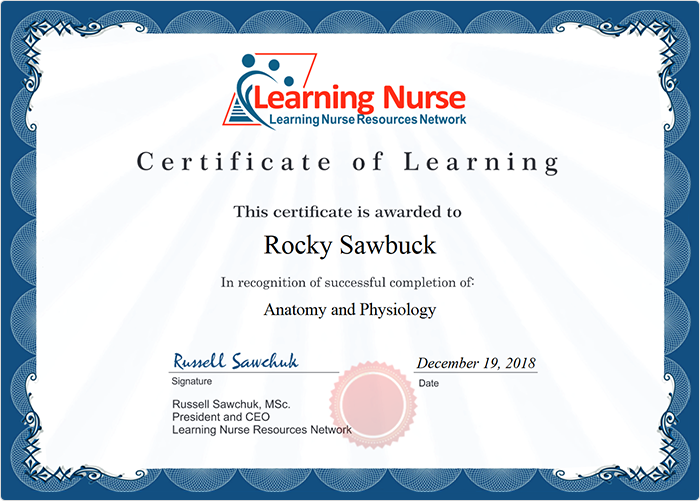 Some of our clients use their eLearning courses as mandatory requirements for renewal of licensure and practice permits. Many nursing educators use our quizzes as supplementary resources for their course assignments and assessments.
Professional Customer Support and Regular Improvements
Another big positive for us is that iSpring is continuously improving its programs. When we first acquired QuizMaker, it was great but still missing several things we would've liked to see, so we would regularly send in feature requests. Unlike most other vendors we deal with, iSpring programmers have implemented all of my requests regarding QuizMaker.
In using dozens of software programs over the last few decades, we have discovered the importance of technical support. In our experience, iSpring has one of the best support systems! Usually, I can get an answer to a technical question using the chat feature on their website. For more complex questions, I can submit a support ticket that is responded to within a day or so.
Usually, if I submit a support ticket, it gets responded to within a day or so.
I am also impressed by the fact that iSpring technical support really seems to care about "my" problem and is willing to take the time and effort to thoroughly investigate and fix it, or at least provide a reasonable workaround. This has certainly not been our experience with other vendors.
All in all, iSpring QuizMaker is a great program. I've been working with computers for 30 years and I've used hundreds of programs, but iSpring QuizMaker has got to a point where it's almost perfect. It is the best quiz software available and has all of the features that we need both for Learning Nurse and for our clients.