May 24, 2021
IMT Matcher: "With iSpring, we reduced training costs by 25%"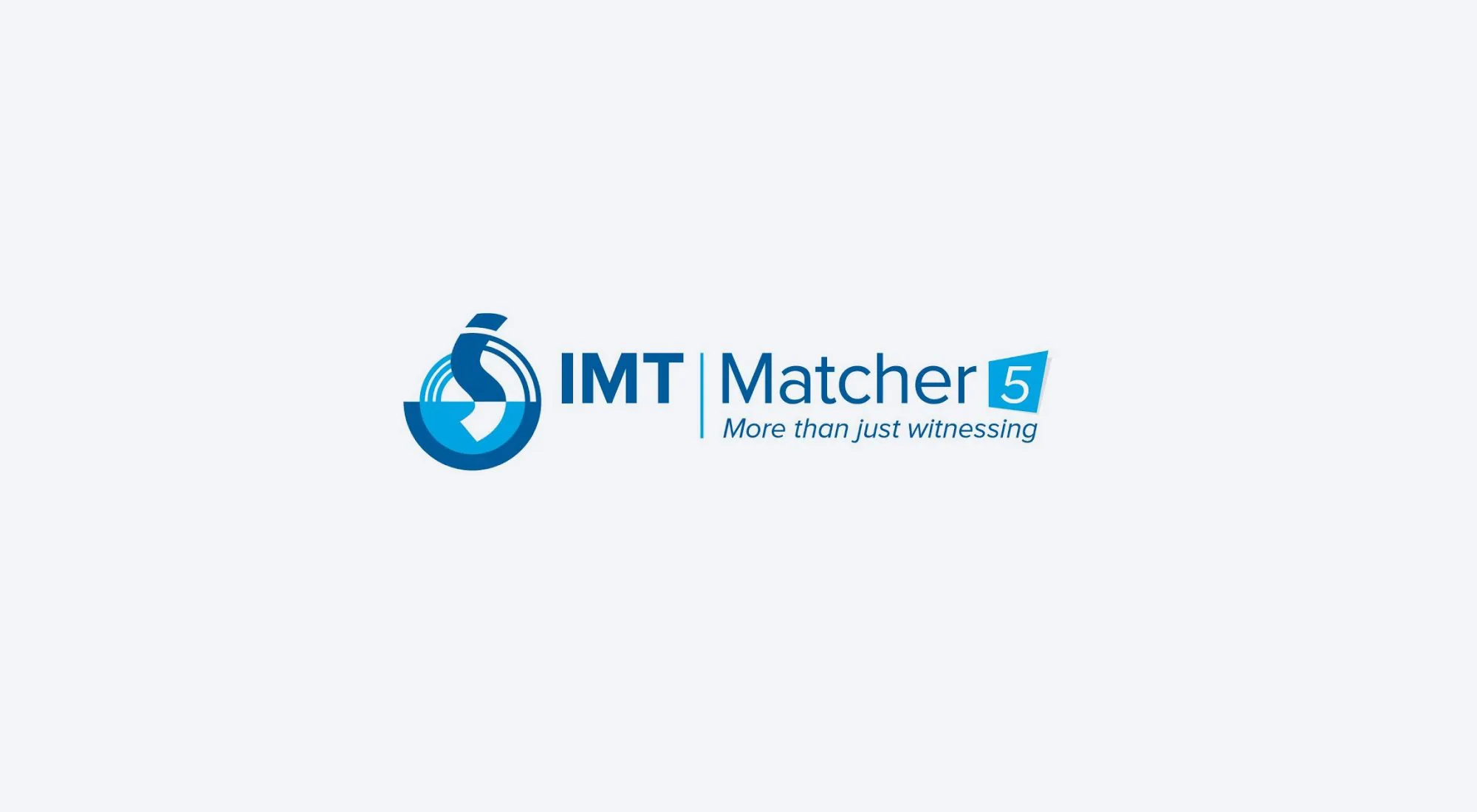 IMT Matcher(TM) provides IVF management technologies and quality management systems to fertility centers, donor banks, and other Assisted Reproductive Technology (ART) centers. With iSpring, the company is training their customers and distributors in multiple locations around the world.
Ross Newman, product specialist at IMT Matcher, shares how iSpring has helped support the rapidly growing international customer base and reduce training costs by 25%.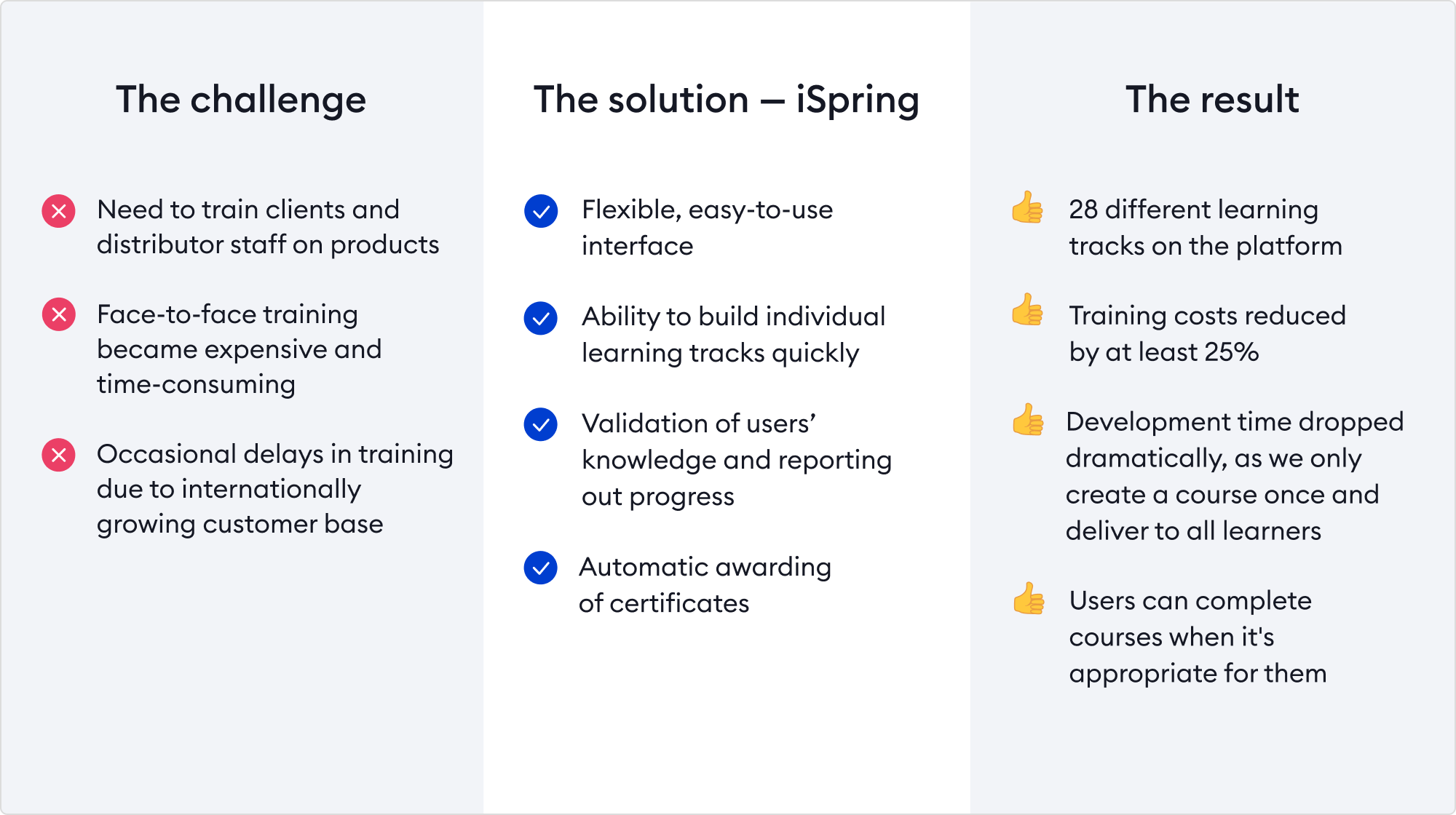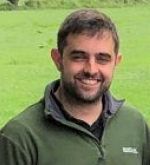 IMT Matcher Background and Objectives
Our product, IMT Matcher, is barcoding software for in vitro fertilization (IVF) centers. Because our product is very niche, most of our global sales are performed via a network of distributors in different locations around the world.
The distributors, as well as our direct customers, receive training on IMT Matcher products and solutions to understand how to promote and use them in various scenarios.
Prior to iSpring, training at IMT Matcher was performed through video conferencing and physically, on-site. This entailed traveling to each individual IVF lab and performing face-to-face training.
This training approach was becoming increasingly expensive and time-consuming for us, as the IMT Matcher customer base was growing internationally. Besides, we occasionally had situations in which multiple customers needed training at the same time, and given our limited team resources, this meant that there were delays in training some customers and partners.
We needed a dynamic strategy that would allow us to offer a comprehensive training package, regardless of our users' physical location and time zone.
The Solution: Online Training with iSpring for Over 360 Customers and 90 Distribution Staff across 55 Countries
Because of the dynamic nature of the business, we were looking for a solution that we could pick up and run with relatively easily. Also on our list of requirements was the ability to track and report on the progress of any course participant. And it was important that the platform would allow us to validate users' knowledge through tests and quizzes.
Before encountering iSpring, we looked into a couple of other offerings. However, they were more complex to set up and use, and/or were much more expensive. iSpring, on the other hand, provided the ease of use and flexibility we were looking for, along with a good price-quality ratio.
Apart from the simple interface, iSpring met our functionality requirements entirely. Below are just a few examples of how we use iSpring's capabilities to train our distributors and customers effectively:
Offer different learning tracks to different groups of learners
Even though all of our training is built around a single product, the learning scope may vary depending on who's receiving the training. Some learning materials are unified for all learners, while others may be different.
Usually, this would entail creating an individual course for each group of learners. However, with iSpring Learn LMS, we can quickly build individual learning tracks, combining content items from our course base in different variations.
For example, the distributors would receive the same product training as the customers, but their learning track would also include courses on how our sales model works. The learning tracks for customers also vary, depending on their job roles. In this way, a receptionist would receive a track different from that sent to an embryologist or a clinician.
Validate users' knowledge and report on progress
Another benefit of using iSpring is that we can instantly generate reports in real-time on course progress/completion figures, which we simply wouldn't have been able to see previously.
As people look at the course content, we can see straight away how many times they attempted the course and whether or not they passed. It would otherwise take a long time to summarize each group of users and calculate the progress of their courses.
We also appreciate the ability to create quizzes with iSpring Suite authoring toolkit. It gives us yet another opportunity to evaluate people's knowledge and the effectiveness of the content.
Send out customized certificates
Another great feature of iSpring Learn is the ability to create our own certificates and send them out to learners upon course completion. The LMS does this automatically, saving us from having to do so manually.
One of the major benefits of using iSpring is that we can train multiple customers at the same time. We don't have to wait for one customer to finish their training course before the next one can begin.
Developing Training Content with iSpring
Content development at IMT Matcher starts with a user requirement specification. We put together a list of topics that need to be covered in a certain learning track, such as specific features of the product or legislation regulations.
Once we have all the information, we put a course together using iSpring Suite. This process usually includes recording narrations, creating screencasts to support the text on the slides, and building quizzes.
Once the course is ready, we upload it to the iSpring Learn portal and import it to the learning path. Then the learning path is assigned to a customer or a distributor, and they receive an email invitation to start the course.
With iSpring Learn reports, we can easily track course completion. We usually generate reports on a weekly or bi-weekly basis.
Results Achieved with iSpring
We currently have 28 different learning tracks on the platform in English and Spanish to train users around the globe. iSpring gave us the ability to send out a customized learning path for each user, anywhere in the world, without us having to physically configure each one.
I calculate that we're saving at least 25% of our training costs, as we don't have to spend time at each user site (including travel and hotel expenses).
In addition, because iSpring is so user-friendly, we have saved a lot of development time because we can roll out our courses quickly, rather than having a solution that is complex, time-consuming, and laborious.
With iSpring, we only need to create the course content once, and we can then deliver it to all of our users instantly. The users are benefitting as well because now they can take courses at their own pace and when it's appropriate for them.
If you'd like more information on IMT Matcher, please visit our website at www.imtinternational.com.