December 1, 2021
Unichem Laboratories: "With iSpring, we create pharmaceutical compliance training for over 3,200 employees."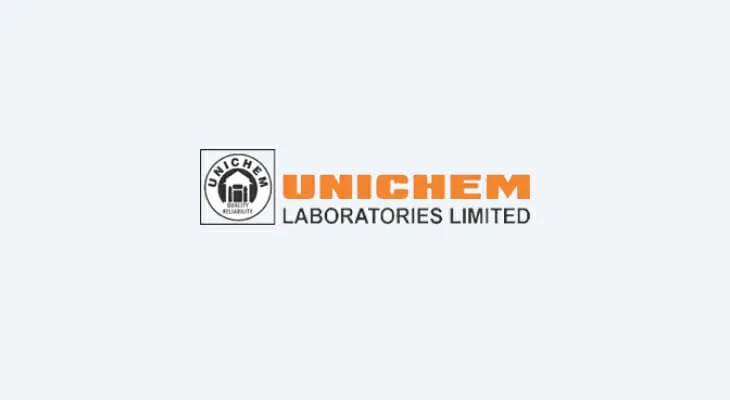 Unichem Laboratories Ltd. is one of India's oldest and largest pharmaceutical companies. With iSpring, the company ensures that all 3,200+ employees are compliant with national and international pharmaceutical standards and regulations.
Bhagwat Kharat, HR Specialist at Unichem Laboratories, and his team shared how iSpring helps build practical compliance SCORM courses for Unichem employees.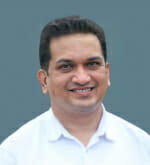 Unichem Background and Objectives
Unichem Laboratories Limited is a large venerable pharmaceutical company based in India. It manufactures pharmaceutical formulations in India and sells them around the world, including the regulated markets of the US and Europe. Headquartered in Mumbai, the company has six manufacturing facilities around the country that employ over 3,200 people — most of whom are working in factories.
Together with my team, I'm involved in talent management and learning and development activities. Three of my team members are L&D experts responsible for training employees at the different Unichem sites.
As a pharmaceutical company, we perform ongoing employee training to comply with multiple national and international industry standards and regulations.
The Challenge: Providing Effective Compliance Training for 3,200+ Employees in 6 Locations
Before we embraced eLearning, compliance training was performed in a classroom setting. Obviously, such a training approach had a few drawbacks:
Impossible to cater to different employees' learning styles. Every learner has a different attention span and learning style. With classroom training, we couldn't be sure that all employees could absorb the same amount of information.
Difficult to catch up on missed information. If a learner missed certain information during a live class because of hesitation or lack of interest, they were unlikely to ask the trainer to revise the subject again.
Impossible to make sure that learners are paying attention to the content. Even though the learners were physically present in the classroom, we couldn't say if they were paying attention to the details the trainer highlighted.
With eLearning, we were able to overcome these challenges, allowing the learners to access the content online, read it at their own pace, and interrupt learning when attention decreased.
Our first step toward eLearning was buying a learning management system, Success Factor. Considering the size of the company, managing the conversion to eLearning was quite tricky.
Challenge 1: Convert training content into eLearning modules
We first tried converting training materials (mostly PowerPoint presentations) into PDF format to make them online friendly. However, people were able to download these PDF materials, which was not an option for us because of the confidential nature of the content.
We needed an authoring tool to convert training content into SCORM, an LMS-friendly format that cannot be downloaded or edited once it is put online.
Challenge 2: Make sure people get sufficient time to read the content and they spend the minimum required time to understand the content
It is important that sufficient time is provided to the employees to go through the content and understand the process. The gap while conducting training as per the current method has its limitations to ensure a complete understanding of the training content and chances of missing out on some important content. iSpring has helped in achieving these requirements.
The Solution: Creating SCORM Courses with Fixed Reading Times Using iSpring Suite
When we came across iSpring, we were test-driving a couple of similar solutions, but iSpring Suite outranked them in terms of (1) ease of use, (2) stability, and (3) cost.
Our primary requirement for the toolkit was to help us achieve the required level of employee compliance. We needed to ensure that every learner reads the content and is only then allowed to access the exams. And iSpring helped us to achieve that degree of compliance.
At the moment, we have just started our journey with eLearning and iSpring Suite. We open our PowerPoint training content with iSpring Suite, set up the slide durations according to the time required to read each piece of content, and convert the presentation into a SCORM course.
Creating SCORM courses with iSpring is pretty fast; however, it depends on the content item. A 20-slide presentation hardly takes 10 minutes to set up slide durations and convert to SCORM. For presentations with 100+ slides, the process may take 25-30 minutes.
Upon publishing, we upload the courses to our SuccessFactors LMS and make them available to all employees. When an employee completes a particular course, the exam starts automatically.
So far, we have converted around 970 standard operating procedures (SOPs) into SCORM, and these are just SOPs for one of the locations. Considering that we have six locations, the total number of SOPs to be converted is 5,400.
Results Achieved with iSpring
We observe several benefits of working with iSpring:
We can ensure that every individual is reading the content while giving them flexibility with their learning. By setting a duration for each slide, we give people the timeline, but it's not too strict. If an employee has a slower reading speed or needs to go back to the content, they have complete control over the course. This has impacted the learners' ability positively.
Reports can be provided to auditors and regulatory bodies. Because courses have fixed minimum reading time, we are having an increased level of compliance.
Compliance training has become faster. Being in pharma, we often need to perform training within a very short period of time. Now that we may not require the trainer to conduct training, performing one classroom training after another in succession, the process has become swift.
Compliance training has become more cost-effective. We are saving a lot on trainer travel and occupancy expenses. Plus, we don't need to distract people from their work to gather them all in a classroom simultaneously. People are accessing the training online whenever it's scheduled for them.
At the moment, we're not using iSpring for employee assessment: the exams are performed using the LMS's functionality. But when we finish converting all of our content to the online format, we plan to utilize the different aspects of iSpring Suite to improve the learning process. That will be the next step we will implement for behavioral training.